For Immediate Release
Wellington, FL – January 21, 2022 – Equestrian Sport Productions (ESP) announces that the five-star dressage classes, during week seven of the Adequan® Global Dressage Festival (AGDF) on February 23-27, 2022, will be held at the Palm Beach International Equestrian Center, home to the Winter Equestrian Festival (WEF) in Wellington, FL.
The four CDI5* classes – Grand Prix for Special, Grand Prix for Freestyle, Grand Prix Special, and Grand Prix Freestyle – will be the only classes from AGDF that will move to the WEF facility. All other CDI and national classes for AGDF 7 will remain on the Equestrian Village showgrounds.
Both of the Grand Prix CDI5* classes will run under the lights in the PBIEC International Arena on the evening of Wednesday, February 23, 2022, while the Grand Prix Special and Grand Prix Freestyle CDI5* will go on Friday evening, February 25.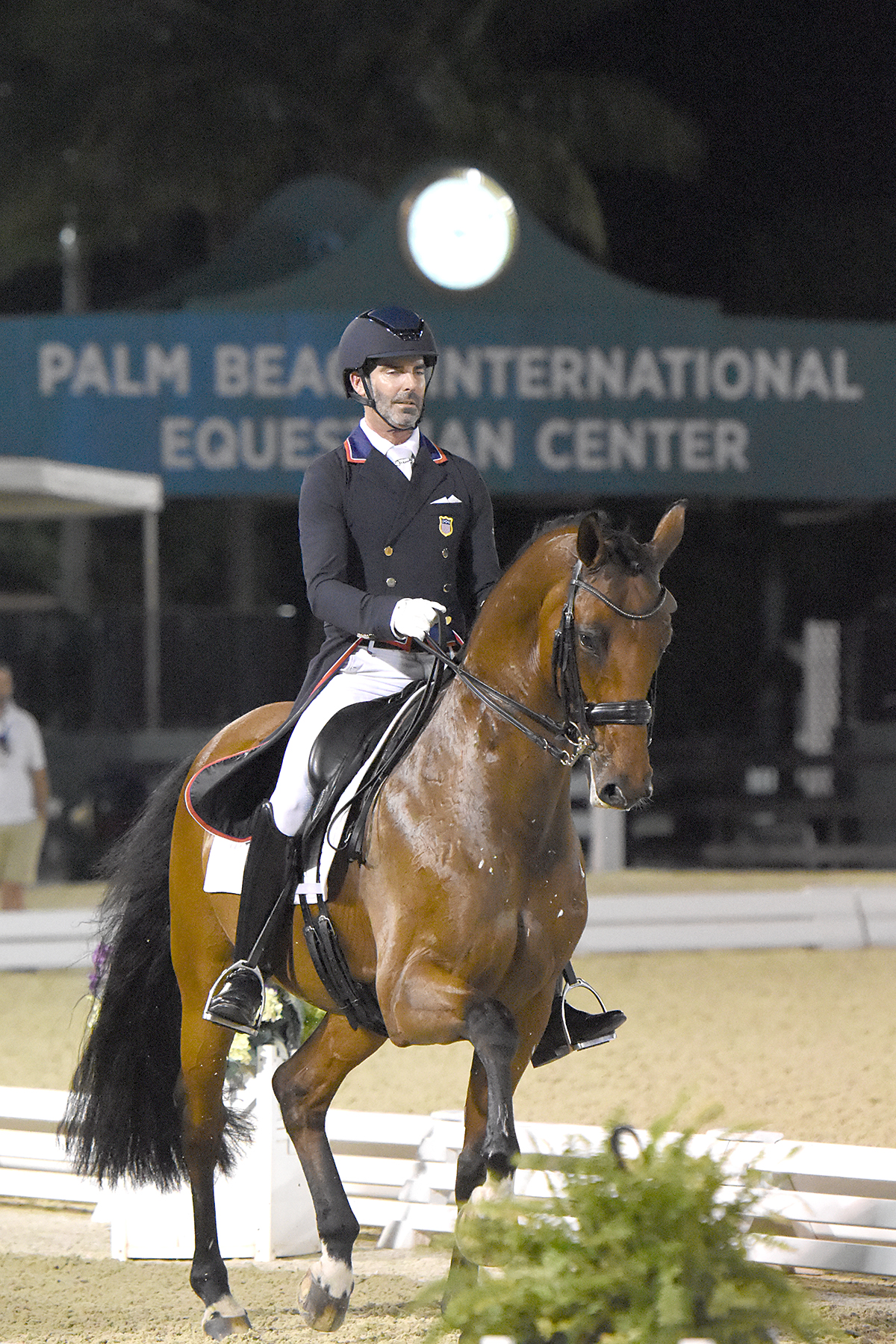 "We look forward to welcoming international dressage back to Palm Beach International Equestrian Center show grounds," said ESP President Michael Stone. "With the success of hosting dressage in the International Arena this summer, we aim to promote dressage and want to provide another spectacular venue for riders and spectators to enjoy."
Information regarding VIP seating for the dressage classes will be announced soon.
For more information on the Adequan® Global Dressage Festival, please visit www.GlobalDressageFestival.com.