For Immediate Release
Deirdre Sullivan for Jennifer Wood Media, Inc.
Wellington, FL – March 10, 2019 – Week 9 of the Adequan® Global Dressage Festival (AGDF), presented by Adequan®, Mission Control, Nutrena, and Fair Sky Farm, concluded on Sunday, March 10, with a morning full of FEI Para Freestyles from Grade I to Grade V. The two Para-Dressage weeks that AGDF offers are great opportunities for Para riders to get to ride in the international ring and get feedback from the international panel of judges. AGDF continues through March 31 at Equestrian Village at the Palm Beach International Equestrian Center.
Kate Shoemaker (USA) and Solitaer 40 rode to their third win of the week in the FEI Para Freestyle Grade IV – CPEDI 3* with a score of 75.208%. The pair have had a strong week, and rode to a personal best score of 74.309 in their Individual Test on Saturday.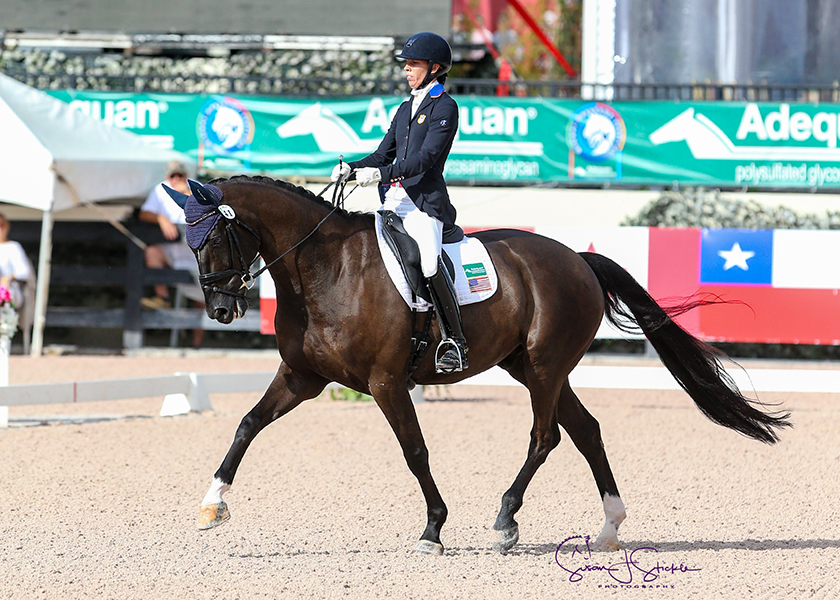 "I think today our highlight was in our shoulder-in. Maybe not because they were the best part of our test, but because they were the most improved and he was really, really solid in them today: staying on the line, keeping the bend, and staying uphill," said Shoemaker of her 12-year-old Hanoverian gelding by Sandro Hit. "I was really happy that both days he's actually been able to score eights in the shoulder-in, which is actually something we've been working so hard on this last year."
Shoemaker's freestyle test was actually a bit of a challenge at first for her. "That choreography was actually about 18 months in the making. However, when I was first working on it, we couldn't do it. It was way too challenging for both Soli and I," commented Shoemaker. "We kept at it and then last summer before our U.S. Team Invitational Event before WEG, we rode this choreography for the first time and it came out really well.
"Tom Hunt ended up doing our music, and it came out perfect for Soli. I think a lot of it is that I really love the music, so I can really ride to it. It has a lot of feel, which helps me really be able to fit what I'm riding," concluded Shoemaker.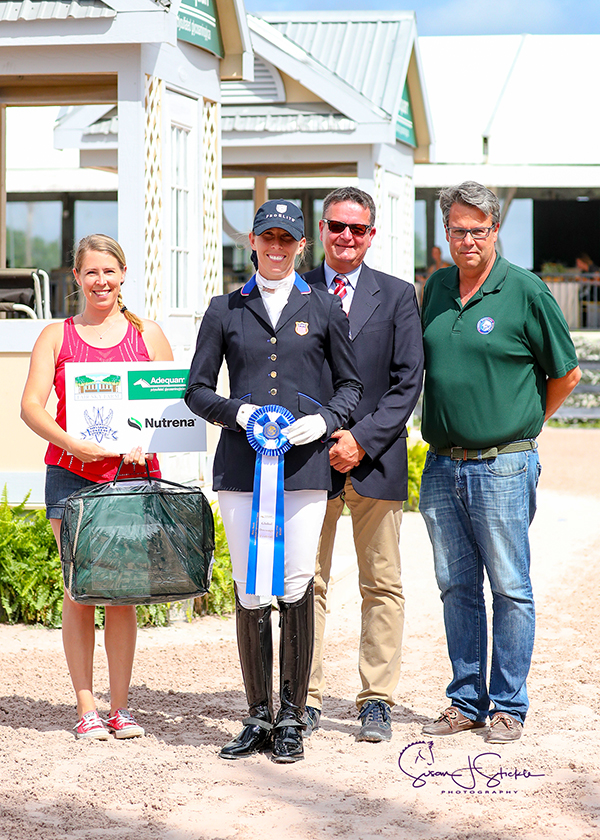 In the FEI Para Freestyle Grade III – CPEDI 3*, Rebecca Hart (USA) and Fortune 500 won with a score of 73.000%. "I loved that I was able to get the walk the way that I wanted it with him," said Hart of the nine-year-old Oldenburg gelding owned by Rowan O'Riley. "His trot work is always elastic and fluid, and I just wanted to feel the walk a little more in there and get it a little more consistent and clear.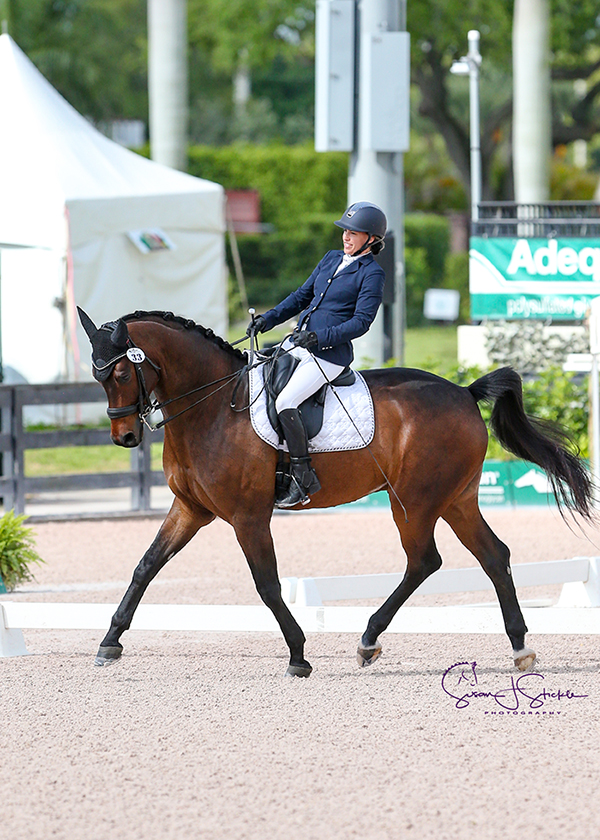 "We were able to do that, so that was super. It was a nice feeling. I just wanted to be able to give him the trip that he deserved," continued Hart. "His best quality is probably how hard he tries. Once he figures out what you want, he's a very honest horse."
Fortune 500 has been great at adjusting to learn the cues of his Para rider. "He doesn't always get things right away, but once he does he's like, 'Oh, why didn't you say so? We'll carry on.' Once he figures out what I want for a different cue [para cue vs. able body cue], he goes 'Yep, got it. That's how we do it now.' He's so honest in that way," concluded Hart.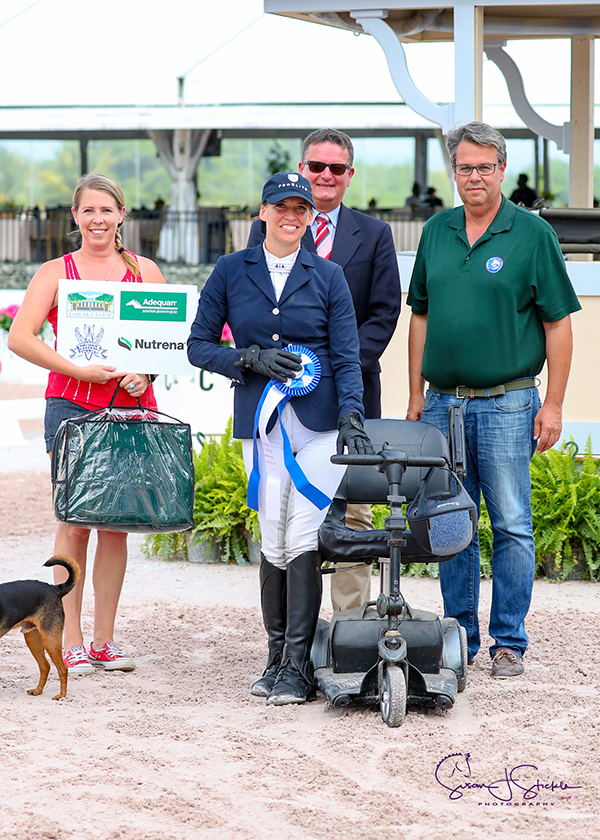 Lee Garrod (CAN) and Question, her 11-year-old Oldenburg gelding by Quaterback, started the morning with a win in the FEI Para Freestyle Grade V – CPEDI 3*. The pair earned a score of 60.333%.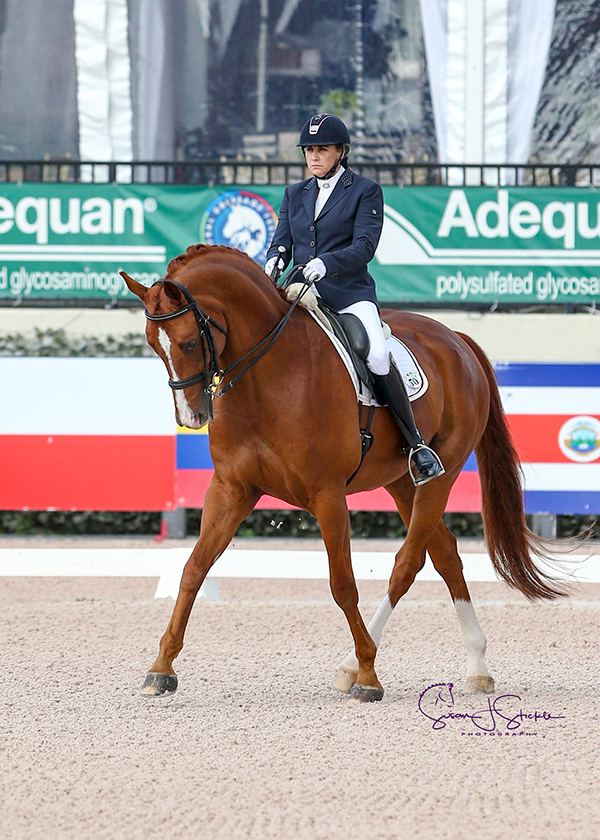 In the FEI Para Freestyle Grade II – CPEDI 3*, Alanna Flax-Clark (USA) and El Paso, her 15-year-old Dutch Riding gelding by Elegant, rode to a score of 66.389% to win with their "Mamma Mia" freestyle.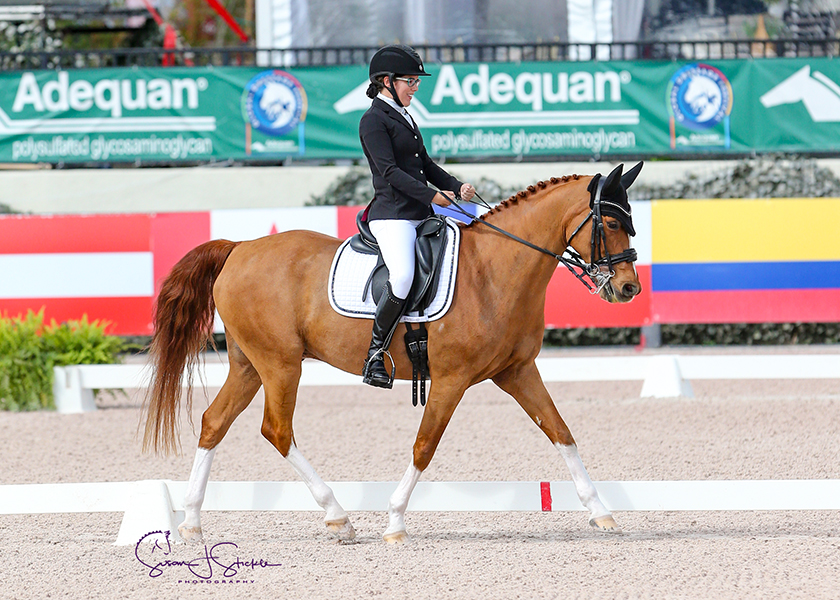 Roxanne Trunnell (USA) and Dolton, a seven-year-old Hanoverian gelding by Danone I owned by Karin Flint, concluded the day of competition with a win in the FEI Para Freestyle Grade I – CPEDI 3*. The pair earned a score of 78.556%.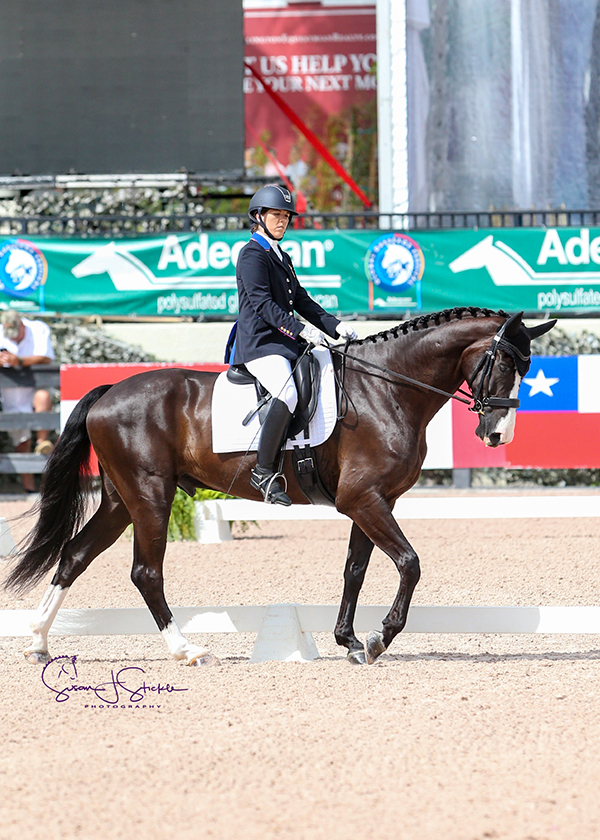 Competition at AGDF will resume for Week 10 from March 13-17 and features the "Friday Night Stars" Grand Prix Freestyle CDIO 3* presented by Stillpoint Farm. For more information and to see a full list of results, please visit www.globaldressagefestival.com.