What is Friday Night Stars?
Friday Night Stars (FNS) is the highlight of the weekly Dressage competition at AGDF. Featuring a Grand Prix Freestyle, FNS showcases the highest degree of difficulty in the sport. Talented riders and their horses perform technical movements in sync with songs of their choice under the lights. You'll hear a wide variety of music, from classical melodies to remixes of today's top hits. You are sure to be enamored by these amazing athletes all evening long, regardless of whether you're a dressage fanatic or new to the sport!
All spectators should come to the venue with a mask in their possession to use in any indoor venue, including, but not limited to, all bathrooms. Properly-fitted masks are highly encouraged at all times while on the property where you cannot socially distance yourself from people outside of your party.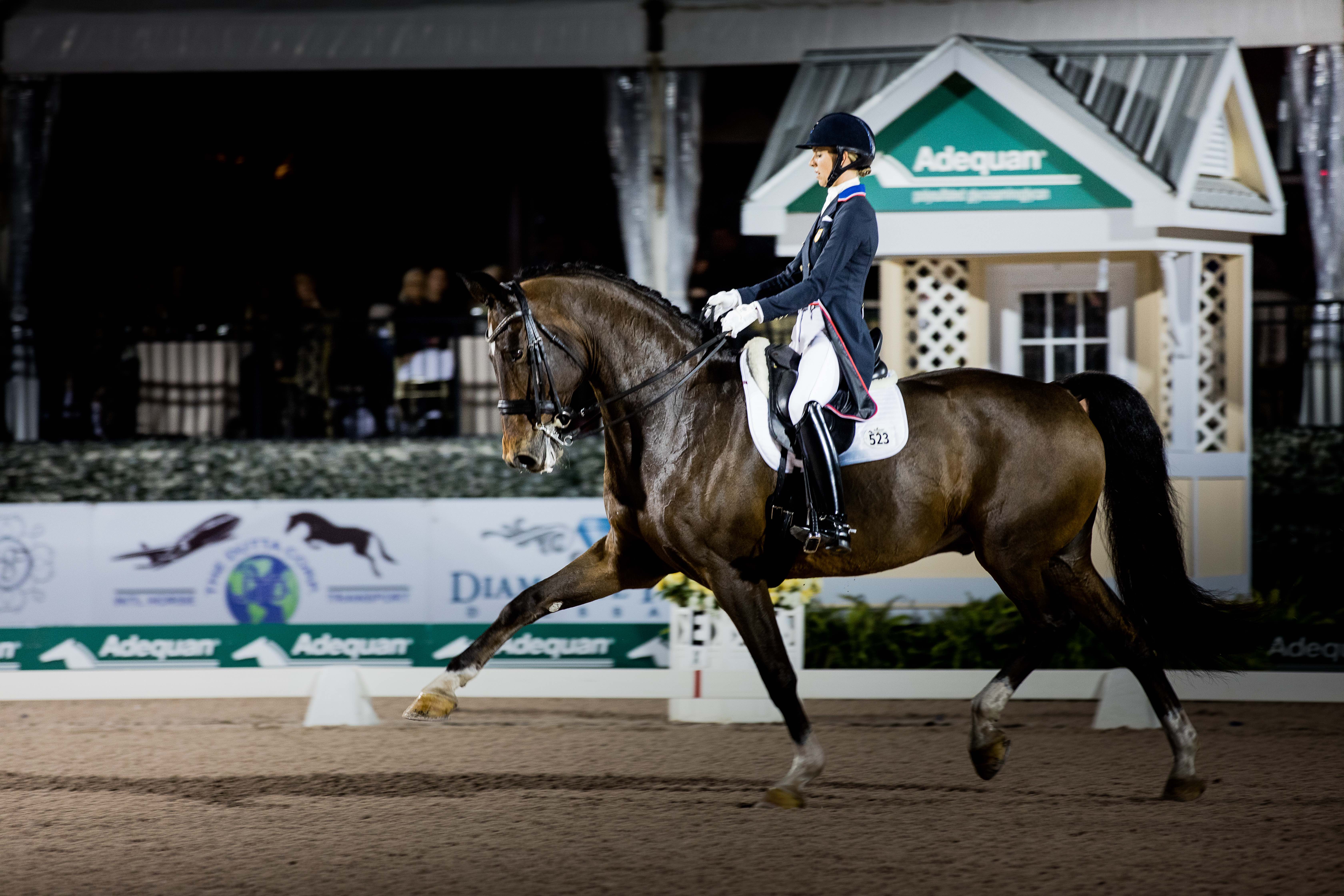 When is FNS?
You can enjoy all that "Friday Night Stars" has to offer on select Fridays throughout the Adequan® Global Dressage Festival! 
January 14 – CDI-W Freestyle
January 28 – CDI4* Freestyle
February 4 – CDI4* Freestyle
February 25 – CDI5* Freestyle
March 4 – Palm Beach Derby
March 18 – CDI3* Freestyle
March 25 – CDI4* Freestyle
Where is FNS?
Friday Night Stars is conveniently located at Equestrian Village
13500 S Shore Blvd, Wellington, FL 33414.

How much does FNS cost?
General admission is FREE! On-site parking is $20 per car.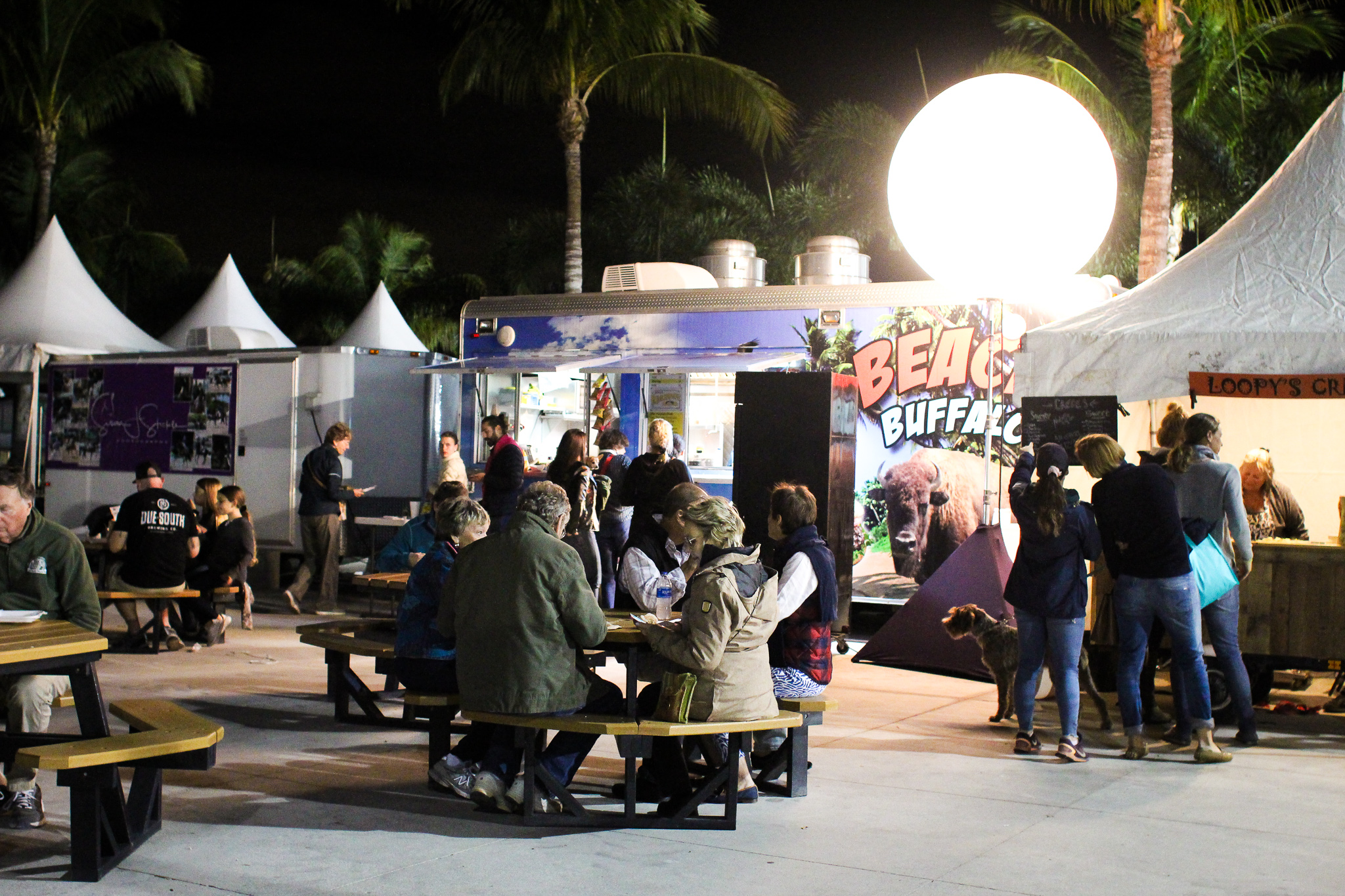 Are there places to eat?
Of course! Enjoy our delicious on-site food vendors. They offer refreshing drinks, delicious meals, and tasty snacks that are sure to satisfy every craving.
Are there places to shop?
Yes! We have a wide variety of stylish and unique onsite boutique vendors. From equestrian attire and tack to striking clothing and accessories, our vendors have something for everyone.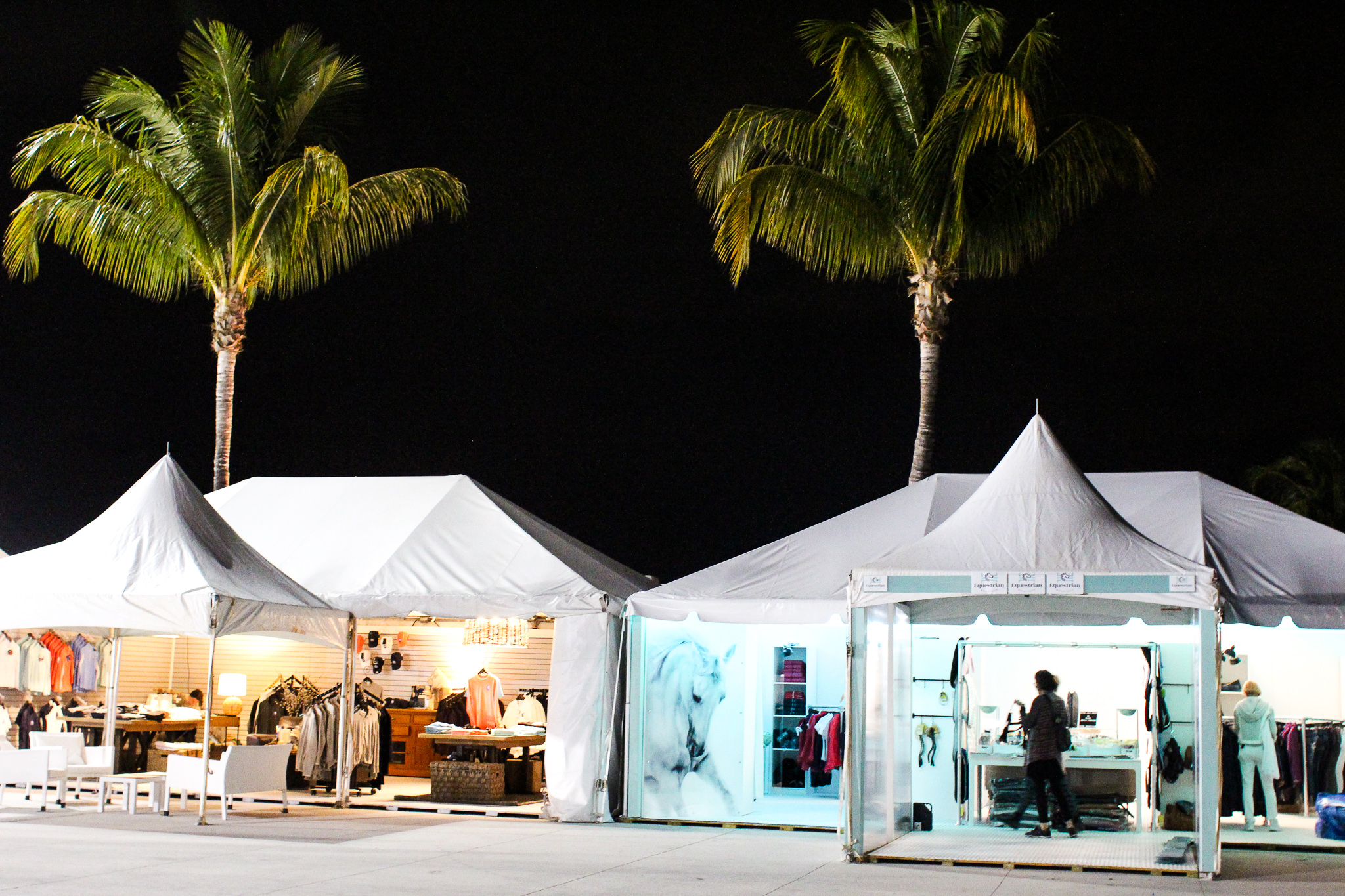 What should I wear?
"Friday Night Stars" is a casual event, so your attire is entirely up to you. We do recommend wearing comfortable shoes so you can explore all that the Adequan® Global Dressage Festival has to offer!
Is FNS family-friendly?
Yes! Everyone is welcome to enjoy the exciting night. You can even bring along your furry friends (as long as they're kept on a leash)!
What if it rains?
"Friday Night Stars" is rain or shine. Competition is only canceled or postponed if the weather is extreme enough to put riders and their horses at risk.