This week's Rider Spotlight is Canadian rider, Brittany Fraser-Beaulieu! This internationally accomplished athlete has experience in the Pan American Games, World Equestrian Games, and the Tokyo 2020 Olympics! Read below to find out more about her experience in Wellington.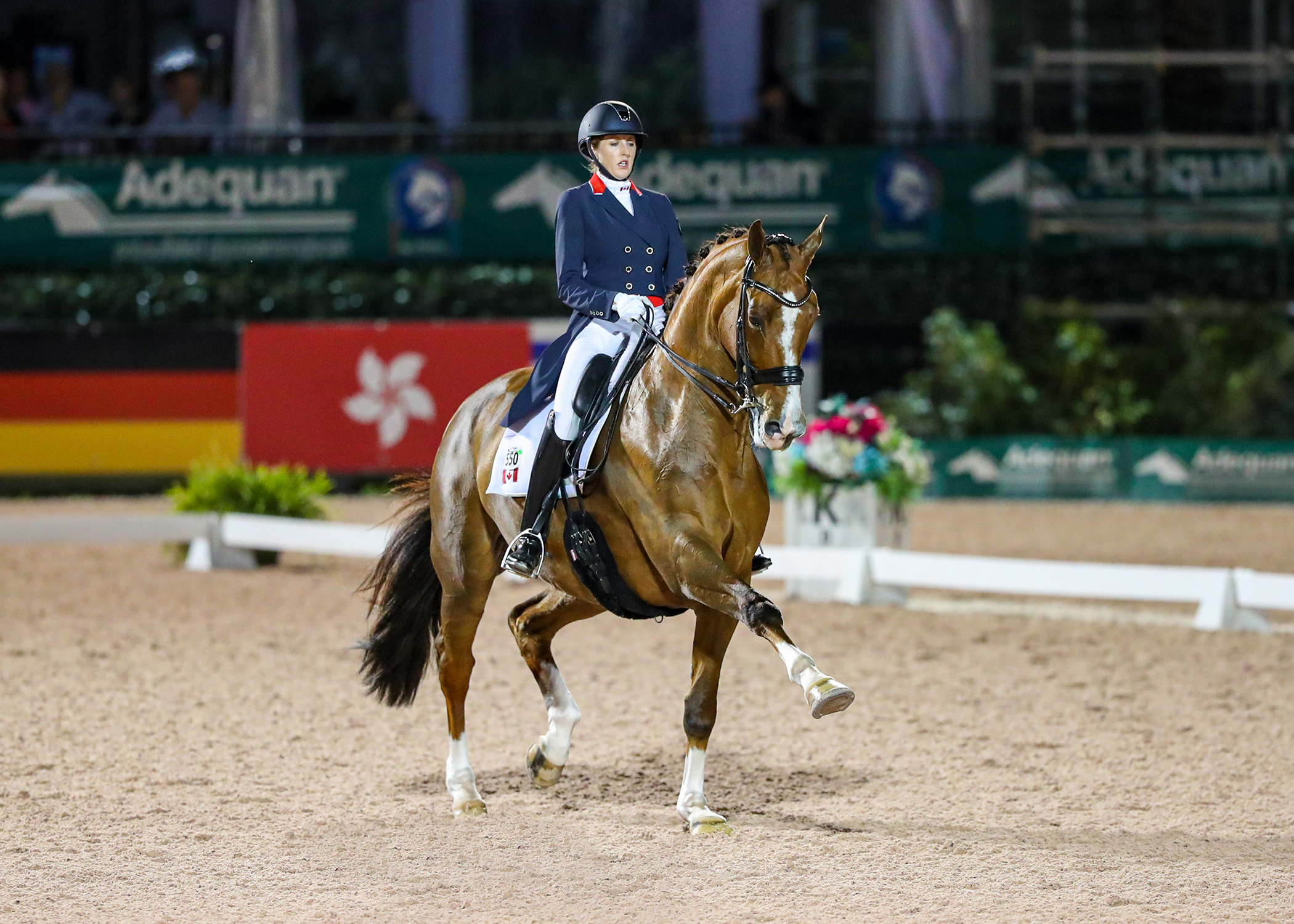 You and your partner, All In, have seen lots of success over the past few years; what did it take to build up this relationship with him?
Being partnered with a horse for 12 years makes a pretty strong bond between a horse-and-rider combination. We have been through the lows and the highs over many scenarios for all these years. We also traveled the world together and spent hours and hours together, which formed a real partnership between us. He truly knows that I am his life partner even though he has his people who take care of him. As soon as I arrive in the barn he perks his ears and is looking for his treat from me. When the girls try to put his bridle on and I am around, he wants to come in the tack room with me; that is so touching and cute.
You have mentioned previously that during the summer your horses are on a light work schedule. Why do you feel workload balance is so important in a horse's training schedule?
As we all know, horses are fragile and we have to be cautious about the workload and stress that we put on the animals over the years. We have a very intense three-month show schedule in Wellington, and after that there is usually a championship in the summer somewhere. So, when I am going home after Florida the horses normally always get a few weeks of light work, especially horses like All In who know their job so well.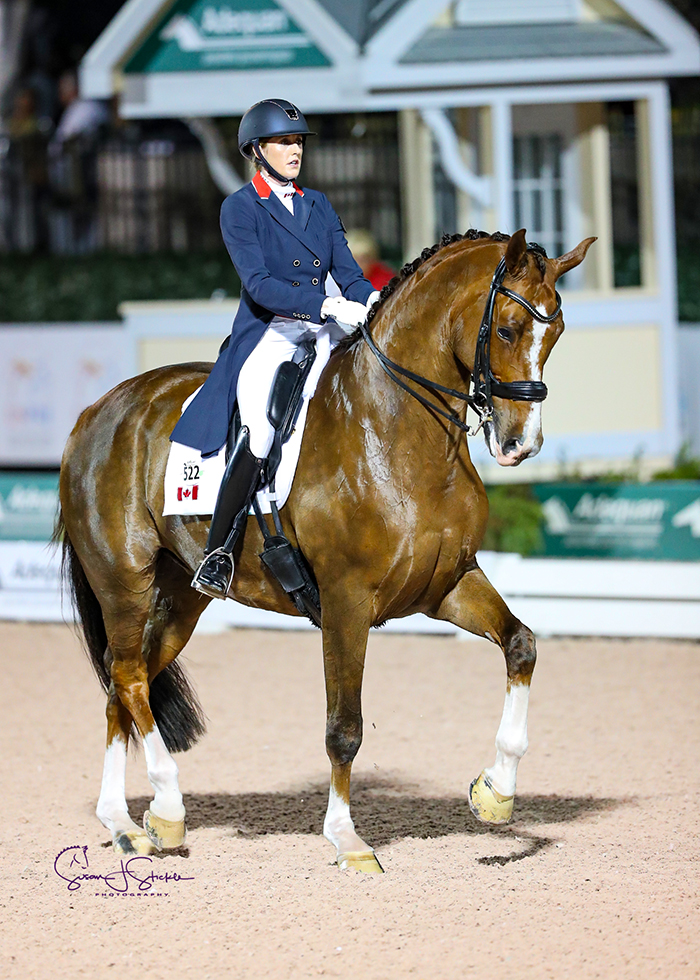 How has becoming a mom changed your life, not only as an equestrian, but overall?
Well, it changed definitely my life… for the better! I can't just think about myself and my career, I need to put Theo's needs above all. For the moment it works out well and he loves All In, too. Nights can be shorter, and sleep is sometimes rare, but that is part of being a happy mom.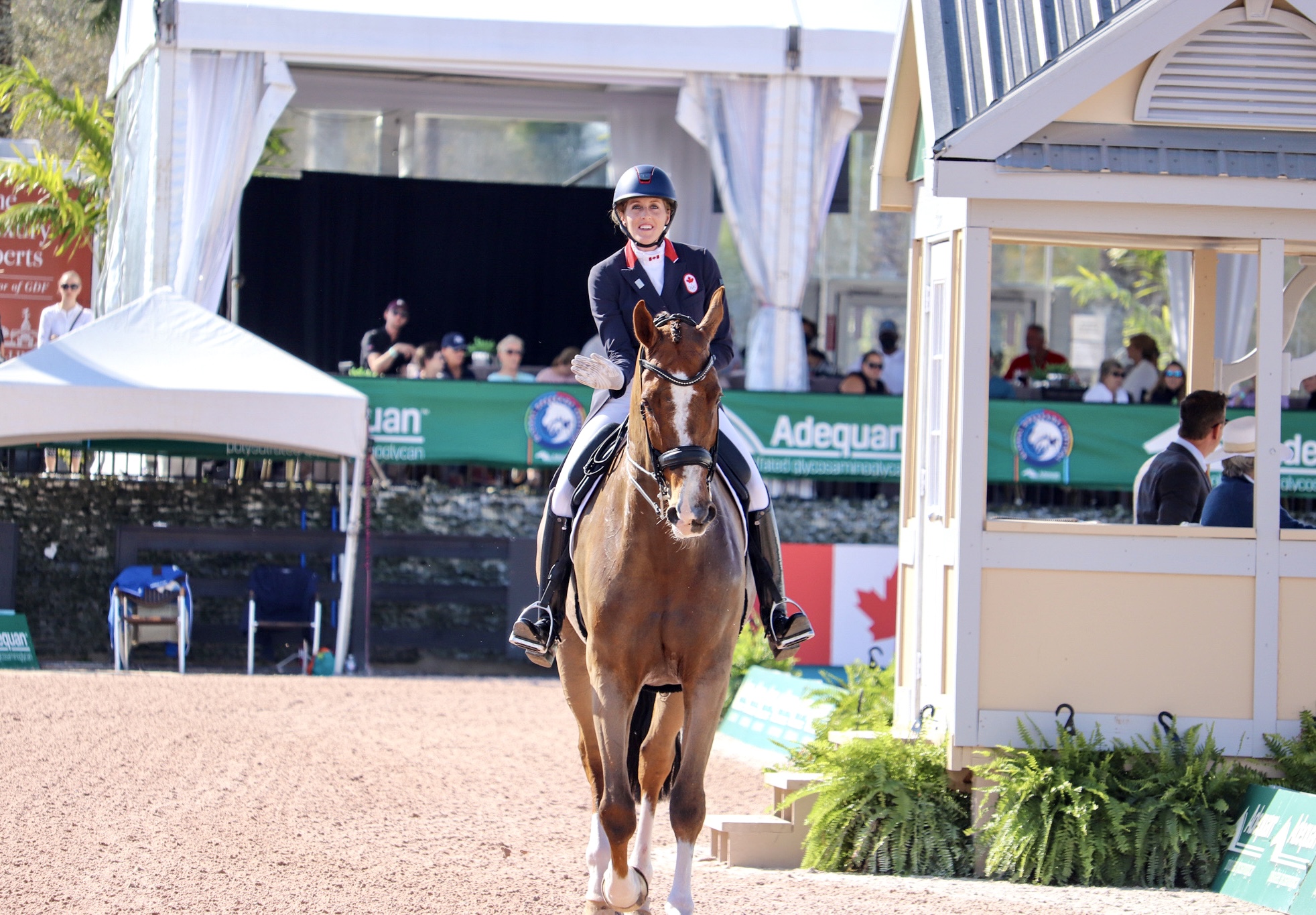 What is something you look forward to in Wellington each season?
I am definitely looking forward to seeing familiar faces that I haven't seen for a few months. The equestrian community is quite small, but in Wellington we are all united and a bit like family. On top of that, the services that are provided for the horses are endless and top-notch. I believe that is quite unique in the world. And the amazing weather, for me coming from Québec, is a total plus! Last but not least, it takes five minutes to get everywhere.
What is a song you want to freestyle to that you have not used yet?
"Higher Love" from Kygo and Whitney Houston
Thank you, Brittany! Good luck the rest of this #AGDF2022 season!