This week is one of the most exciting weeks featuring the 2023 Palm Beach Derby presented by IDA development! This week, we're feature a Wellington local, Lauren Knopp, whose family's business, IDA Development, is the presenting sponsor of the Derby! Lauren Knopp has been riding for several years and has now taken on the Small Tour division with her ride, Amadeus! Continue reading to learn more about Lauren, her day-to-day life, and her goals for 2023!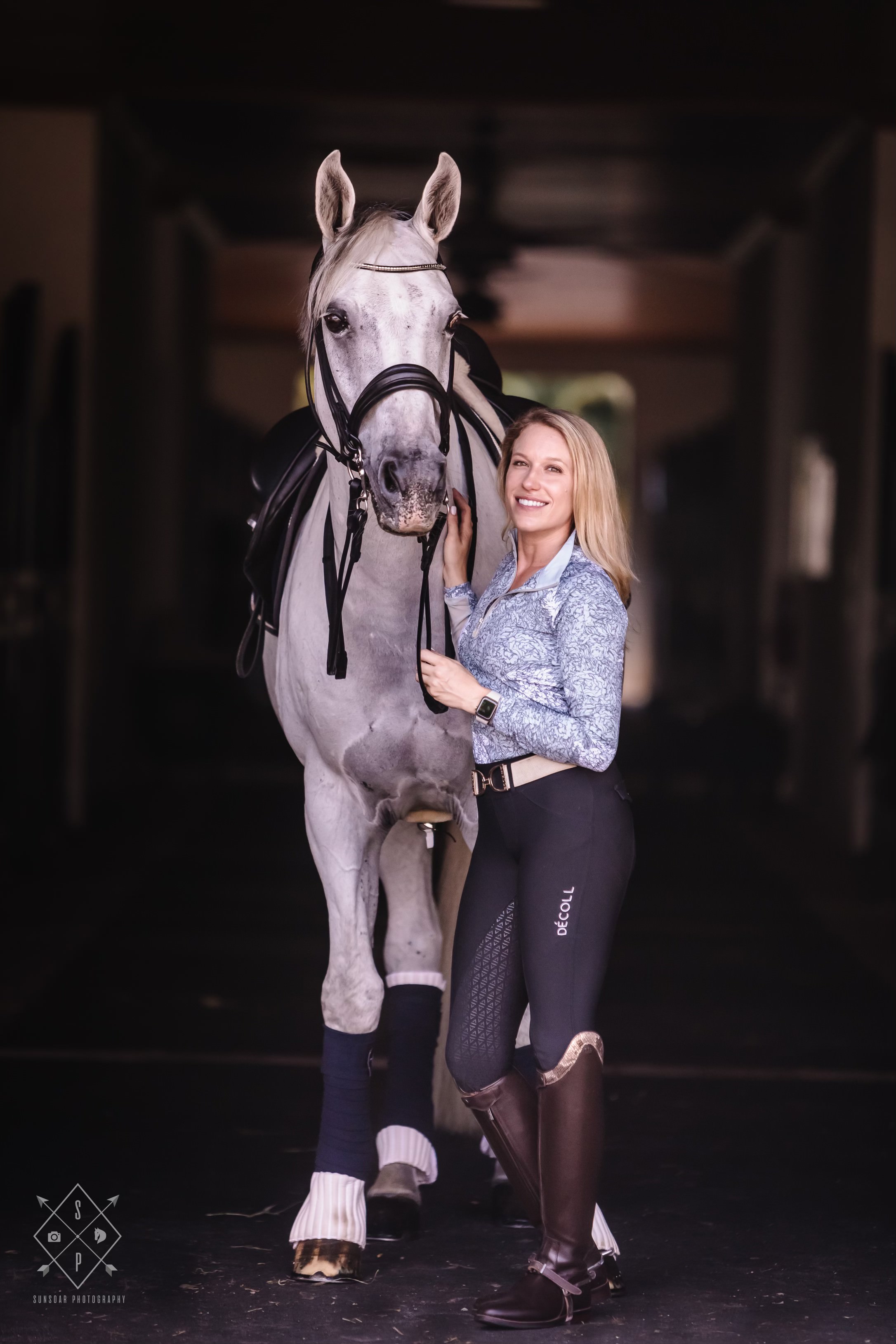 What are your goals for 2023?
To continue to keep improving as a professional and to gain more experience showing at the CDIs. I'm starting to think about the future and focus on working towards my long-time goal of competing in the big tour internationally. With Amadeus, I never had a goal of what I wanted to do, I wanted to continue to improve in our training and to improve, and he's been the horse I've been the most successful with. So for me, success will happen when I enjoy the ride and the process and continue striving to improve.
What does a day in the life look like for you?
My day starts with getting on Amadeus! I love to start my day with my best friend! After that, I train the rest of my horses, teach, and manage the barn. I like to spend some time with my personal horses on days I'm not super busy training. After I finish work, I go to Pilates. Basically, horses, horses, pilates, sleep, and more horses!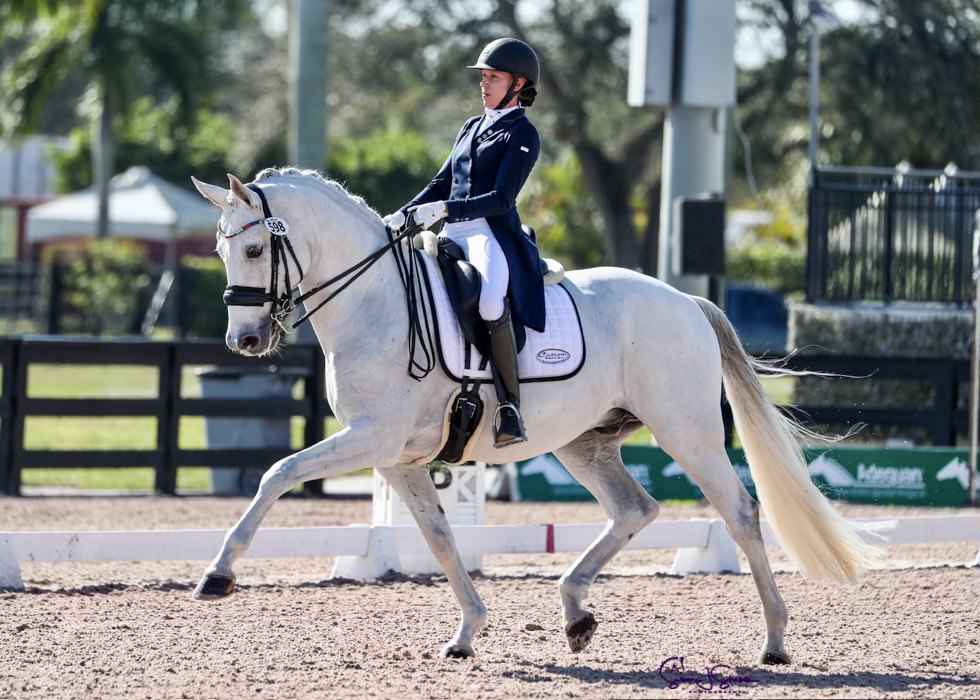 What is the most exciting experience you've ever had in a show ring?
I would say the most exciting experience would be when I had two personal bests in this past December in the CDI 1*! It was so exciting knowing that all of our hard work was paying off, and Amadeus felt amazing that entire weekend! He was my mom's horse, but she gave me the ride after seeing our bond and how well we meshed. So the story behind our partnership is really cool. He's the gift that keeps on giving!
If you could go back and compete at any competition again, what would it be and why?
I would love to go back to the Festival of Champions. The camaraderie and the whole vibe of the show is so fun. It's an experience I'll never forget, and I hope to return there soon!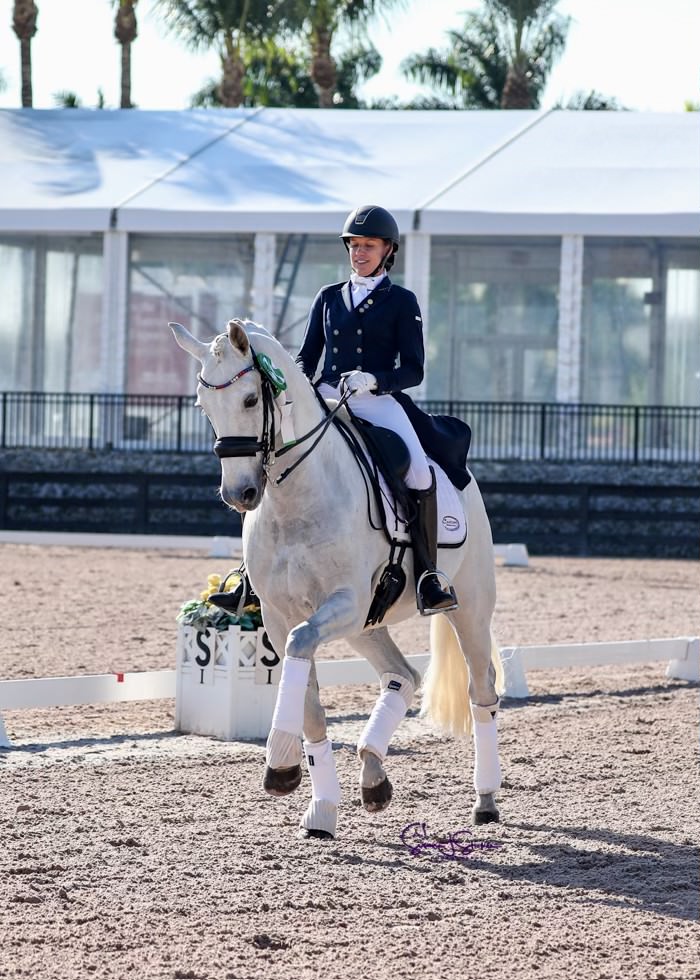 Boots or wraps, and why?
I prefer both for different reasons and use both in my daily program! I'll use polos when I want to match my saddle pads to my outfits, as I have every color pad and polo imaginable! I don't get out much, so I may as well dress to impress at the barn!
Thank you, Lauren, for being this week's Rider Spotlight. We wish you the best of luck this season!