This week's Rider Spotlight is not your average junior rider! Maddie Sumner, who is just 15 years old, has already had great success in the Dressage world. In 2022, she attended her first North American Youth Championships (NAYC) and Festival of Champions (FOC), earning a silver medal and winning Reserve Champion with her Fresian/Warmblood cross, Briar. Continue reading to learn more about Maddie, Briar, and her NAYC and FOC experience!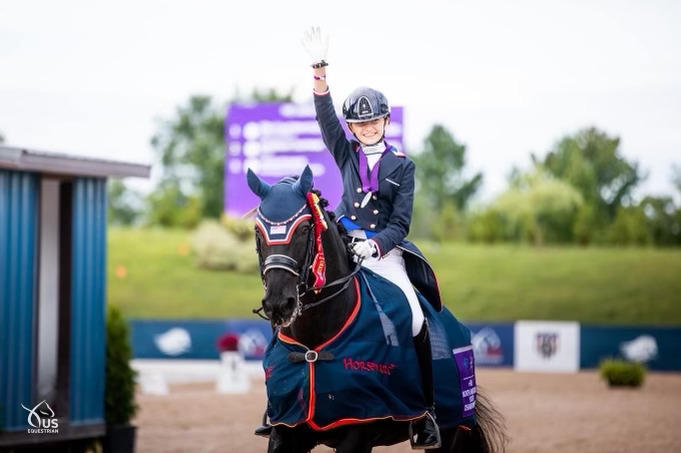 Tell me about your riding journey so far.
I started riding at a barn in a small town in Tennessee when I was just four years old. I got my first horse named Barberry, a first-level schoolmaster who taught me quite a bit during my first few years. After he retired, I got a second horse named Sergio, who took me above second level. He was so amazing, and I was so grateful to ride him. Once we moved barns, we contacted someone who had connections in Florida, so we ended up coming down to see Wellington, and we attended our first Friday Night Stars. Once we returned to Tennessee, we ended up leasing Sergio out while looking for horses. After quite a search, I met Briar, who, surprisingly, was my Christmas gift. We started out competing first level while we were still getting to know each other, and now we are competing at the Junior level in CDIs. In 2022, we were able to attend our first North American Youth Championships and Festival of Champions, and Briar was such a star for both competitions.
 Do you have any pre-show rituals?
Usually, I play a particular playlist while I braid, which calms me down and gets me into a show mindset. If it's freestyle day, I'll put my freestyle on repeat, so I can go through my transitions and make sure I know where all my movements are.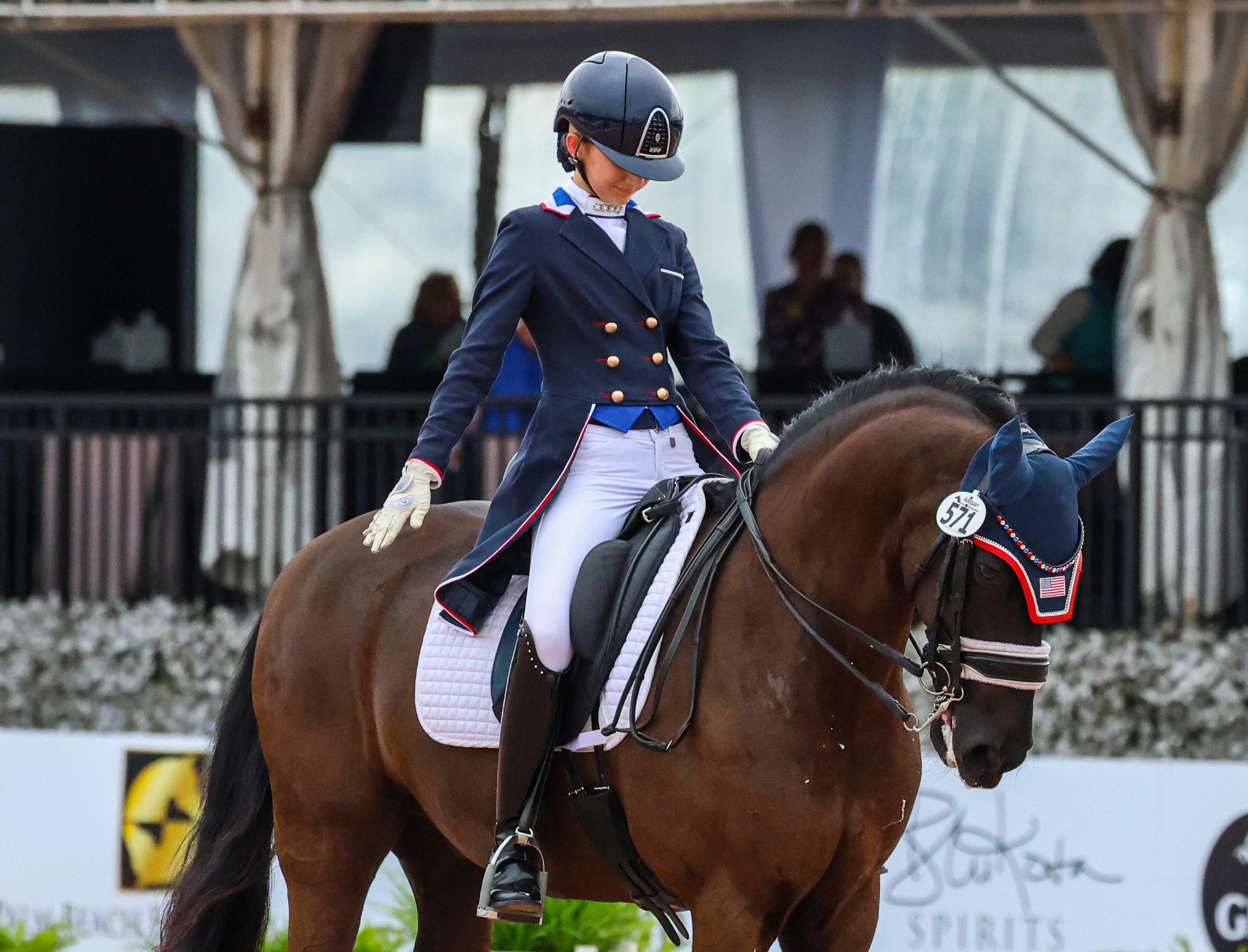 Who is your biggest idol in Dressage?
Jessica von Bredow-Werndl is so amazing! Not just how she rides but the way she cares for her horses is extremely admirable.
What are your 2023 plans?
My plan is to try to qualify for NAYC and FOC again and also to show in the Prix St. Georges and Intermediate 1. We would also like to make our Grand Prix debut at some point this year. I'm incredibly excited to show at Global because I love watching all the top riders at an incredible facility.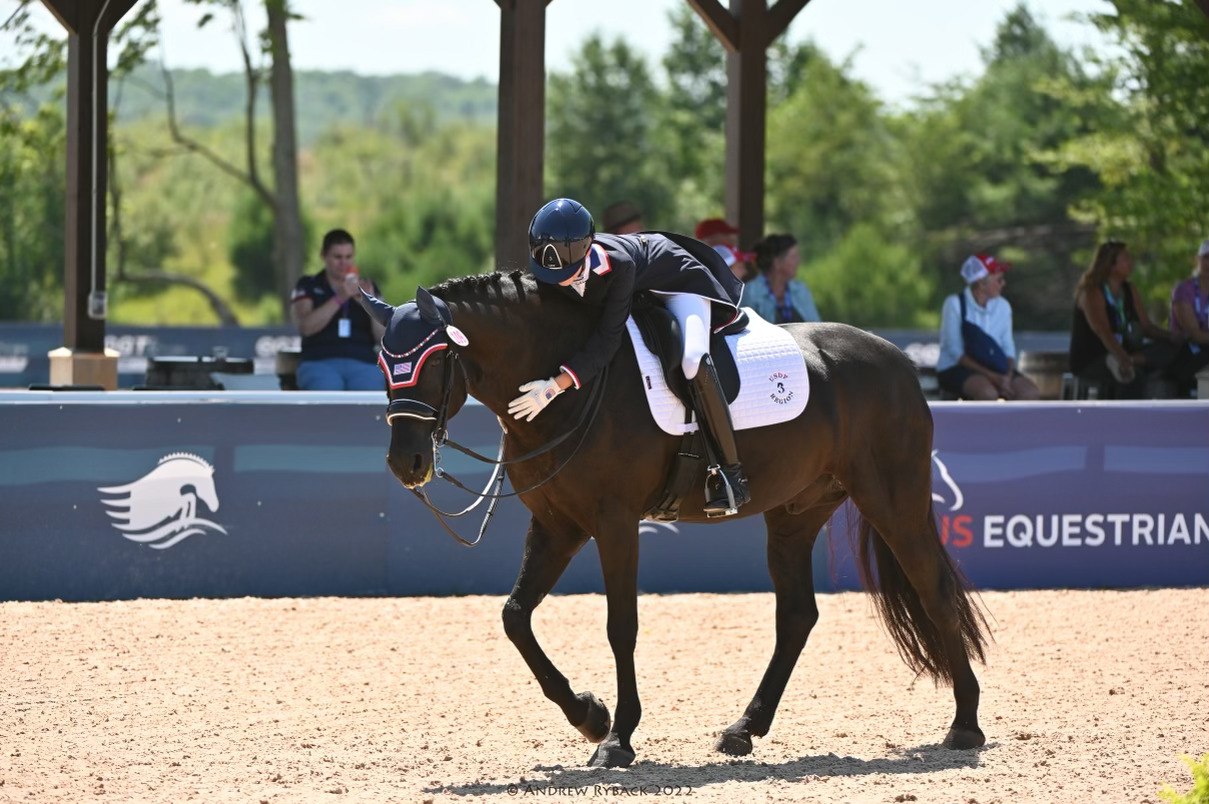 What are your long-term goals between horses and school?
I would love to attend college to earn my business degree. I would like to remain online so I still have time to ride. In the future, I would like to continue working with horses and start a training business, and hopefully attend the Olympics.
What is your most prized possession?
I'd say, of course, Briar and my family. My family is so supportive, and I would not be where I am if I didn't have them by my side.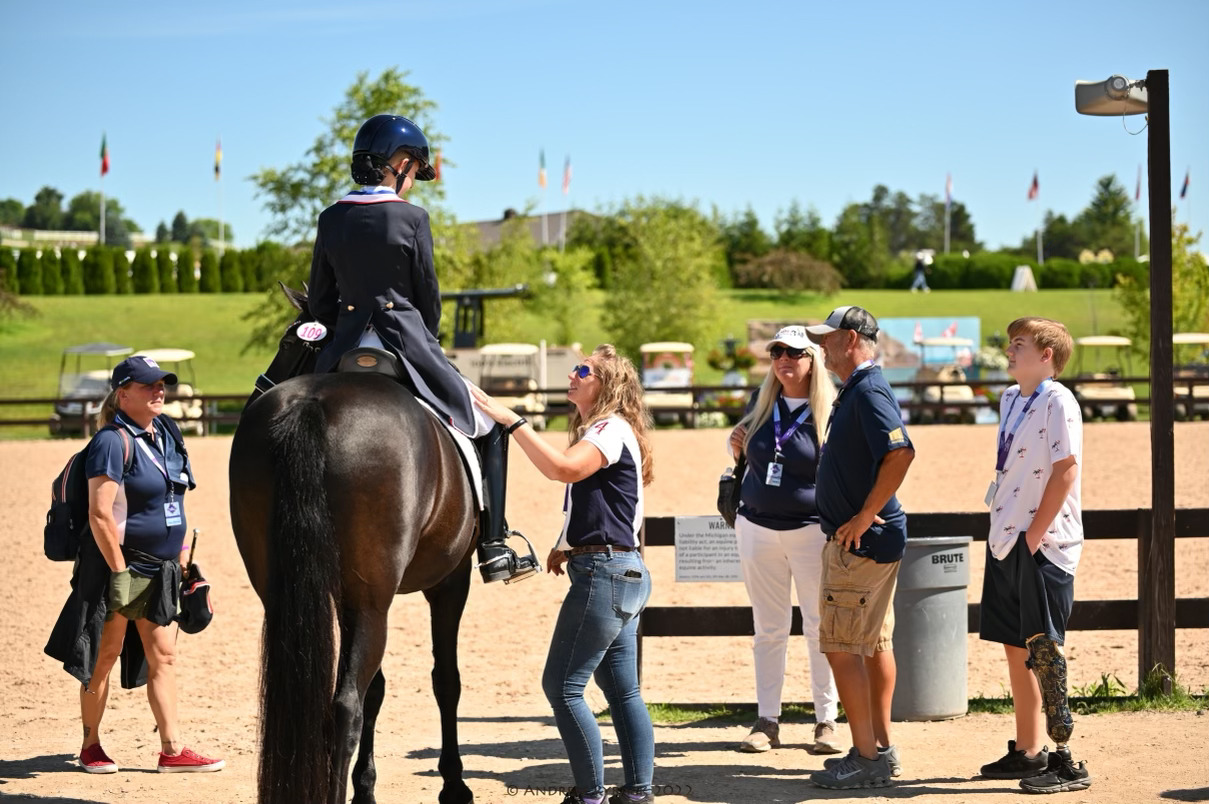 Tell me a little bit about Briar!
Briar has such a big personality! He can be very sweet and cuddly, but he can also be a bit sassy when he doesn't get his favorite treat, bananas.
How was your NAYC and FOC experience? 
It was a fantastic experience meeting so many people and their horses. It was also incredibly inspiring to watch all the riders compete and see what their warm-up is like and what a top rider's routine is like.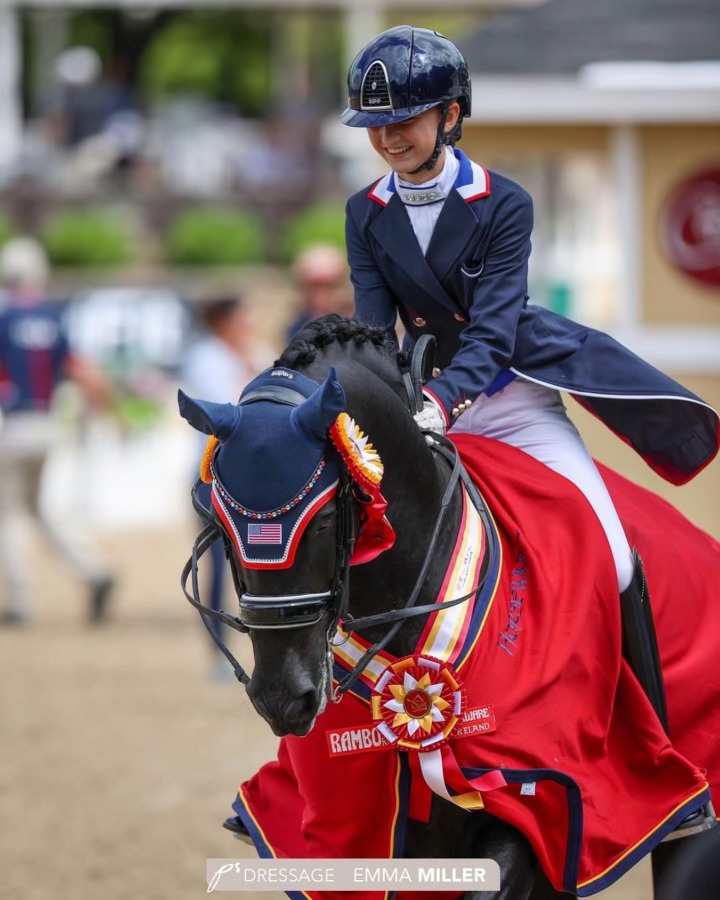 Thank you, Maddie, for being this week's Rider Spotlight! We hope you have the best season!