As we approach one of the most exciting weeks of the season, the CDI5* hosted at Wellington International, we were able to catch up with Pablo Gómez for this week's Rider Spotlight! Gómez has already had some incredible success this season, winning the three-star  just a couple of weeks ago with his partner Ulises De Ymas. This week, Gómez will compete in the five-star Grand Prix and the Grand Prix Special. Continue reading to learn more about Gómez, his partnership, and his goals for 2023!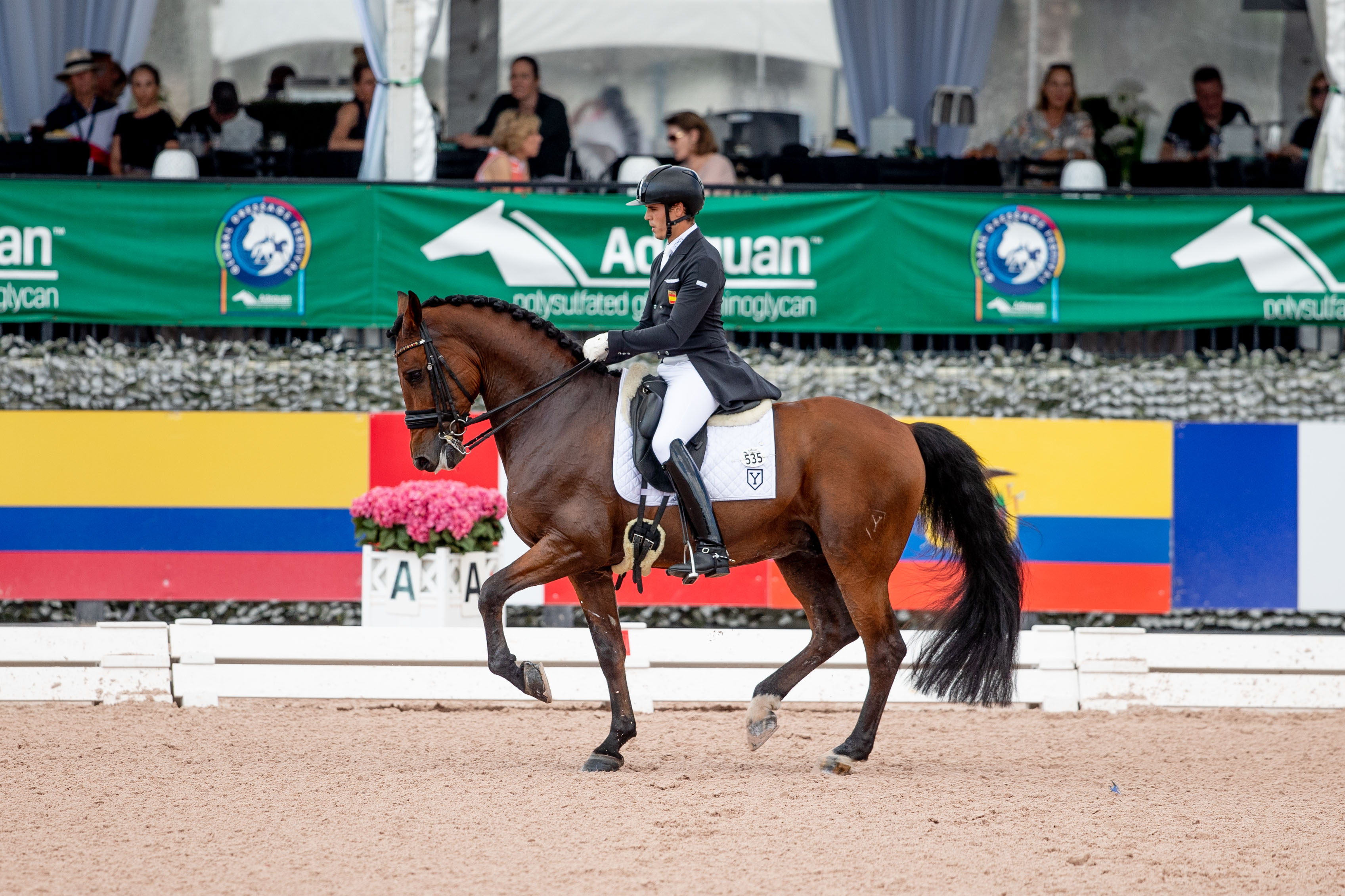 Where are you from, and when did you start riding?
I'm originally from Valencia, Spain, and I started riding when I was just eight years old. My parents took me to a Summer camp, and I fell in love. Since then, I've always loved horses, and each year I started taking more and more lessons. So in 2013, I was in University with no plans of becoming a professional until I got offered a position to work for Yeguda de Ymas, and I took it!
Tell me about your day-to-day life.
I usually start riding around 7:30 to be able to ride all seven horses. In the afternoon, I put my horses on the walker or the water treadmill. I also teach in the afternoons off the property.
You've had quite a lot of success lately; how does that feel?
It's still hard to describe the feeling. I'm thrilled and excited about how the ride went. Many people were super happy for me and how the tests went, and they can see the improvement in our partnership year by year. Seeing our work pay off in the ring was nice, which led to an invitation for the five-star this week!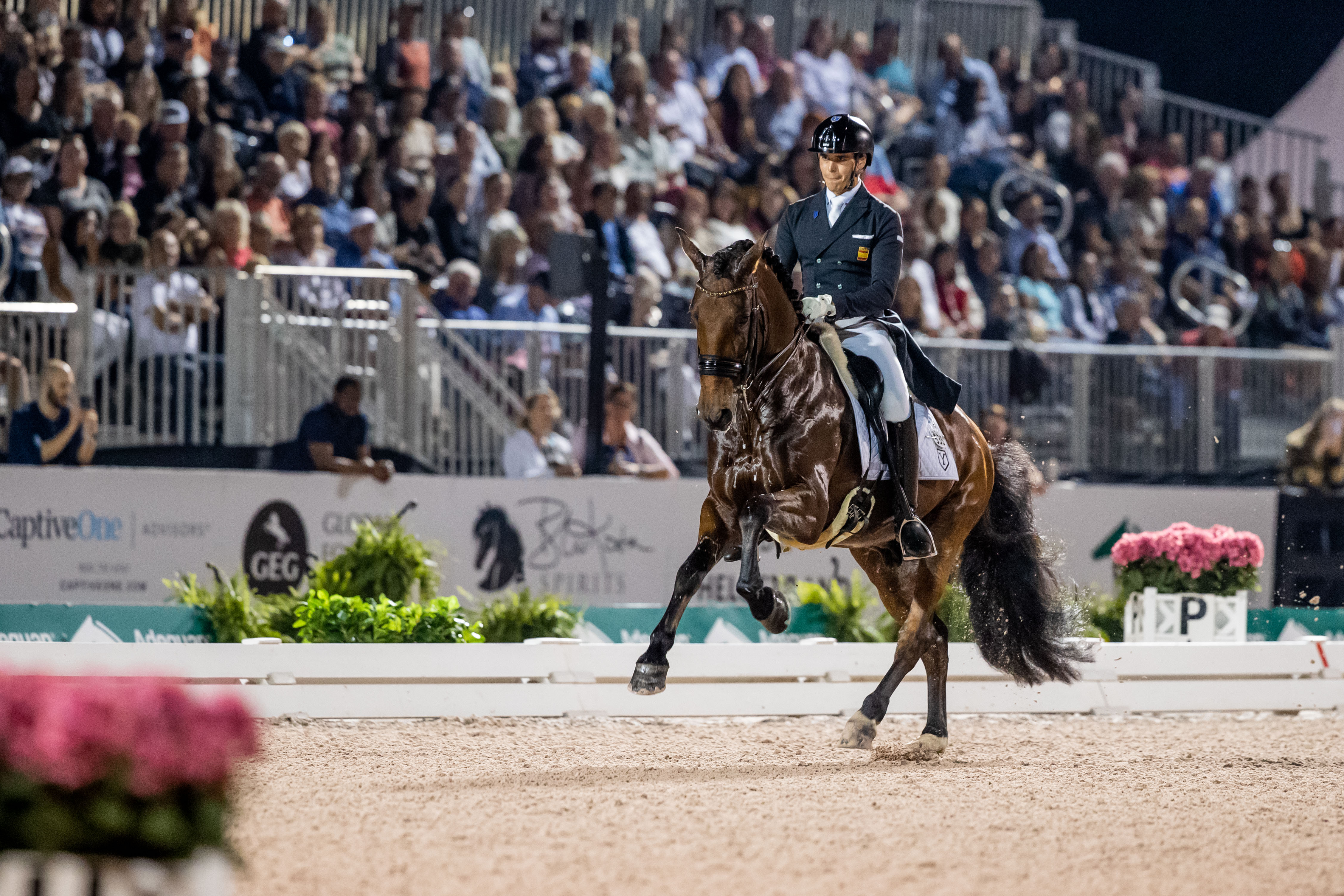 Tell me about your partnership with Ulises!
He's a super sweet horse who's always willing to work. He can be a little tense, but I think it comes from him trying so hard. I've been riding him since he was five; now he's 13. Our first International test was actually in the International Ring at Global, where he won the seven-year-old class. We've worked our way up the levels since, all the way to the Grand Prix.
What are your goals for 2023?
With Ulises, I would like to be consistent with the scores and show off our hard work at the shows. Then, we have a few young horses I would like to compete in CDIs with at the end of the month or in Europe. I'd like to move all the horses up a level. I'm also competing in the five-star this week which is really exciting. I think we're in good shape. It's also our first five-star, and I'm excited because I know I'll have fun with him!
 What is one thing you need before a show that you can't live without?
Before the show, I always listen to a specific playlist, and I like to be on my own before the show to prepare mentally. Before that, I prefer to be with people until about 40 minutes before I compete to pump me up a little.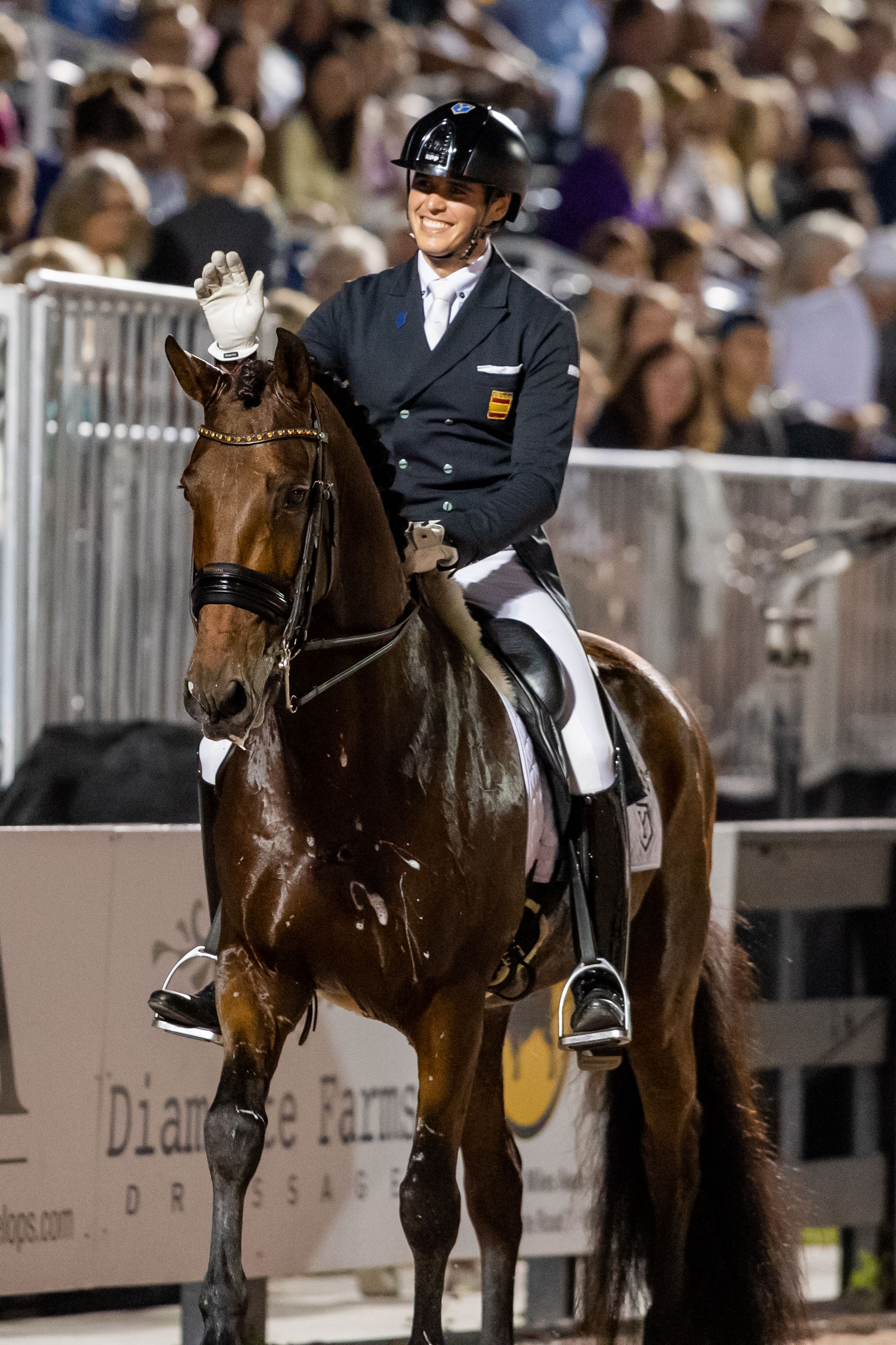 What is one piece of advice that you would give a young professional when competing?
 I would say that they need to enjoy it. Sometimes it's easy to enjoy it after, but you forget about enjoying the moment. I've been to a few European Championships, and I wish I had enjoyed it and spent time with my friends and enjoyed the show. You need to put in the hard work, but once you're in the ring and have the chance to show, you need to enjoy the ride.
Thank you, Pau, for being this week's Rider Spotlight! We wish you the best of luck for 2023!