AGDF 2023 has seen much more youth involvement in the CDI ring! This week's Rider Spotlight is the youngest AGDF CDI member, Miriam Bacon! Miriam is competing in the Children's division at just 12 years old this season. Miriam is an upcoming future star for Dressage, earning the blue ribbon for each test two weekends in a row. After having a successful CDI debut, Miriam has many more goals on the horizon. Continue reading to learn more about Miriam, her horse, and her goals for 2023 and the future!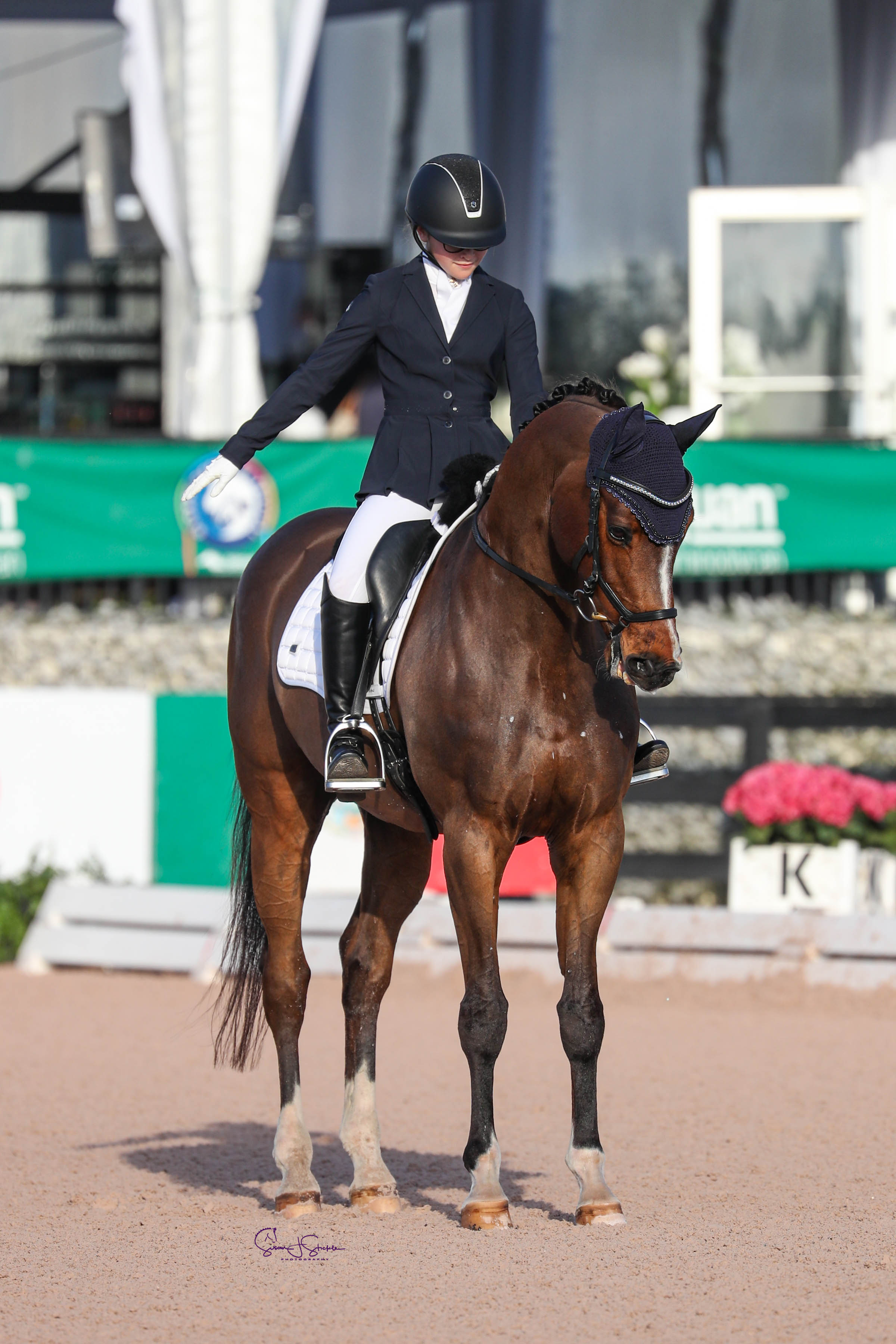 Tell me about yourself and your partner!
My name is Miriam Bacon, and I just turned 12 years old. I am competing on my Hanoverian gelding Drambuie (Buie) (Damsey x Lauries Crusader). Buie and I just started riding together, so we are still getting to know each other. Buie has tons of personality and loves to make funny faces. His favorite pastimes are rolling in the mud and tearing up his coolers!
When and where did you start riding?
I've always been in love with horses and can't remember a time when I wasn't riding. I started taking riding lessons at a hunter barn when I was five years old. I switched to Dressage when I was eight and haven't looked back. I love Dressage because of the precision and the challenge. I enjoy working hard on the details and seeing that work pay off. I also like to trail ride and am working my way up through the levels in Pony Club.
Who do you train with?
I am so fortunate to train with Julio Mendoza. Julio is one of our neighbors and lives close enough that I can hack to his farm. I've been training with Julio since I was nine years old. I am unbelievably thankful to Julio and his wife, Jessica, for all the support and the opportunities they have given me. Julio challenges me every day, but he is also my biggest cheerleader. In my very first lesson with Julio, he told me my sitting trot looked like popcorn. We have come a long way since that first ride, and I am lucky he is so patient with me!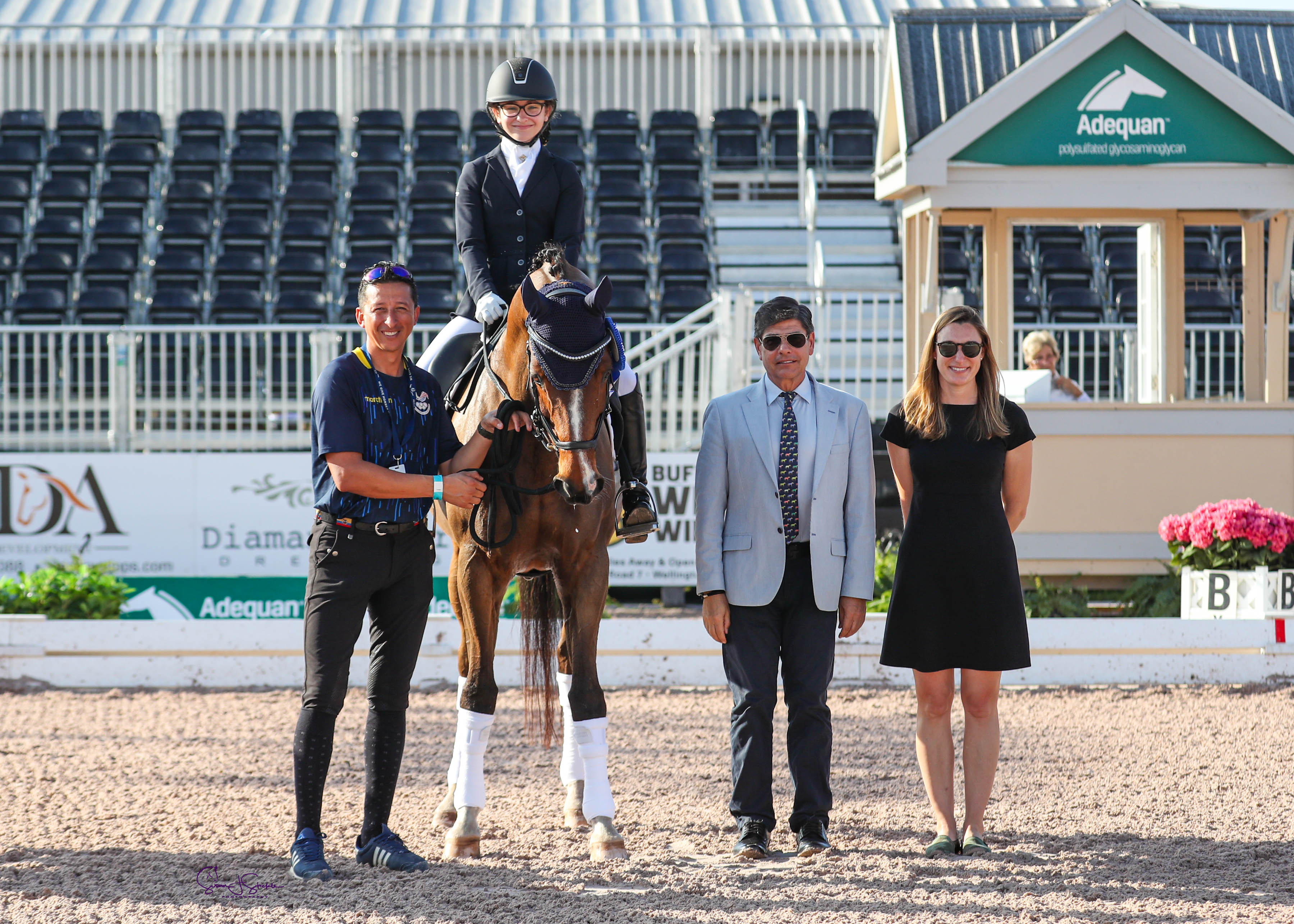 This is your first season in Wellington; how do you like it here?

This is my very first time competing at Global or any CDI. It was also my first show on Buie. Meeting and competing alongside so many world-class riders has been an honor. It has been a dream come true, and I have learned so much from the experience.
If you had to spend the rest of your life doing one movement, what would it be and why?
My favorite movement is the extended trot. Buie's extended trot is super smooth, and I feel like I am floating on air. I am also really looking forward to learning piaffe, passage, and canter pirouettes.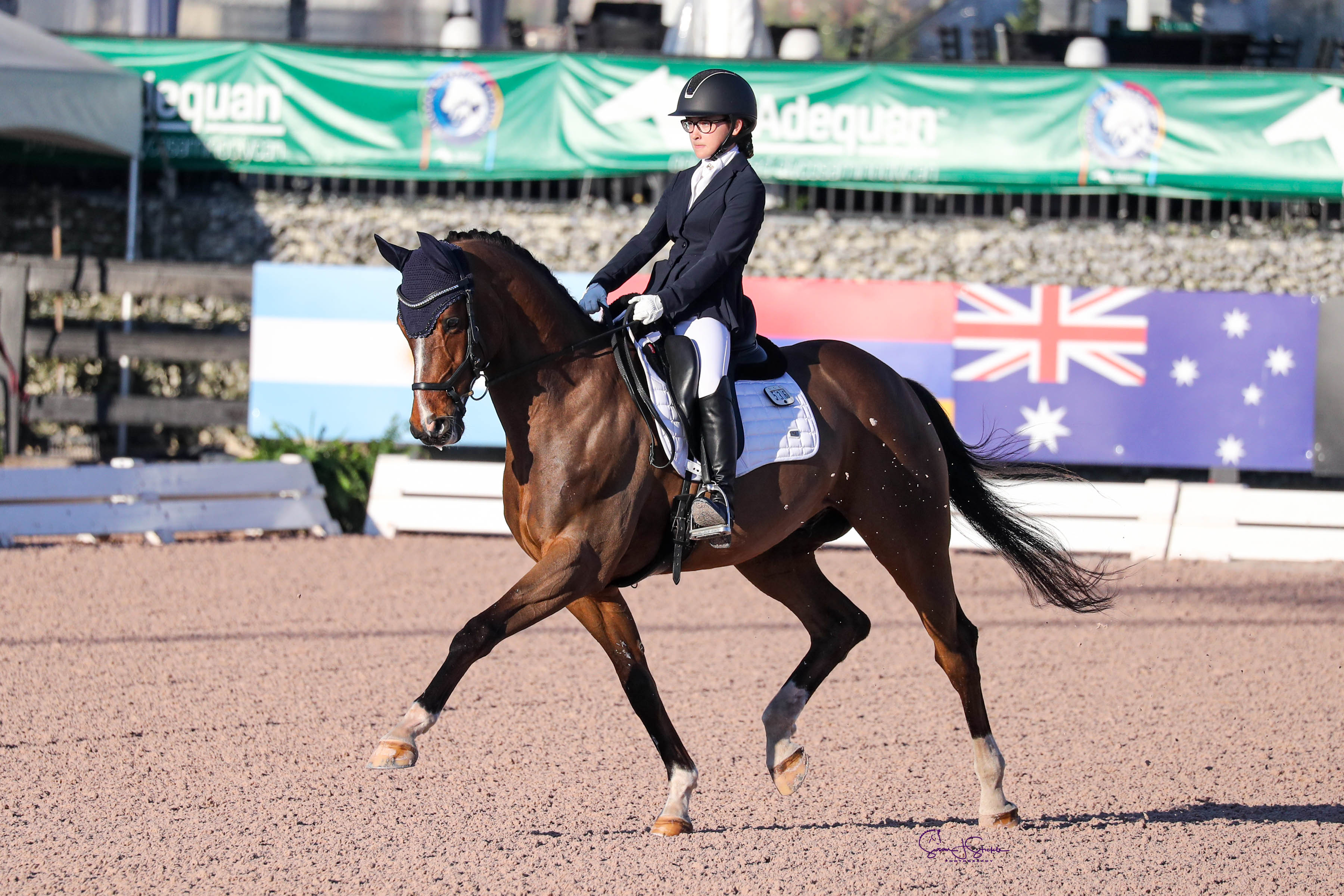 Who is your biggest inspiration?
Definitely Julio! I met Julio when we were both in the warm-up ring at Tryon International Equestrian Center. I was only eight years old and riding my old hunter pony in Intro. Julio took the time to find me after the show to encourage me and tell me that I would be an amazing rider one day. That one moment meant the world to me. Julio has taught me so much both on and off my horses. It's been amazing watching him compete and win in Wellington and how he handled the highs and the lows.
 What are your goals for 2023?
My first goal was to have a successful CDI debut on Buie in Wellington and to survive the infamously scary big stadium. My second goal is to compete in the Children's Division at the U.S. Festival of Champions in August. I am also hopeful I can earn my USDF bronze medal, too.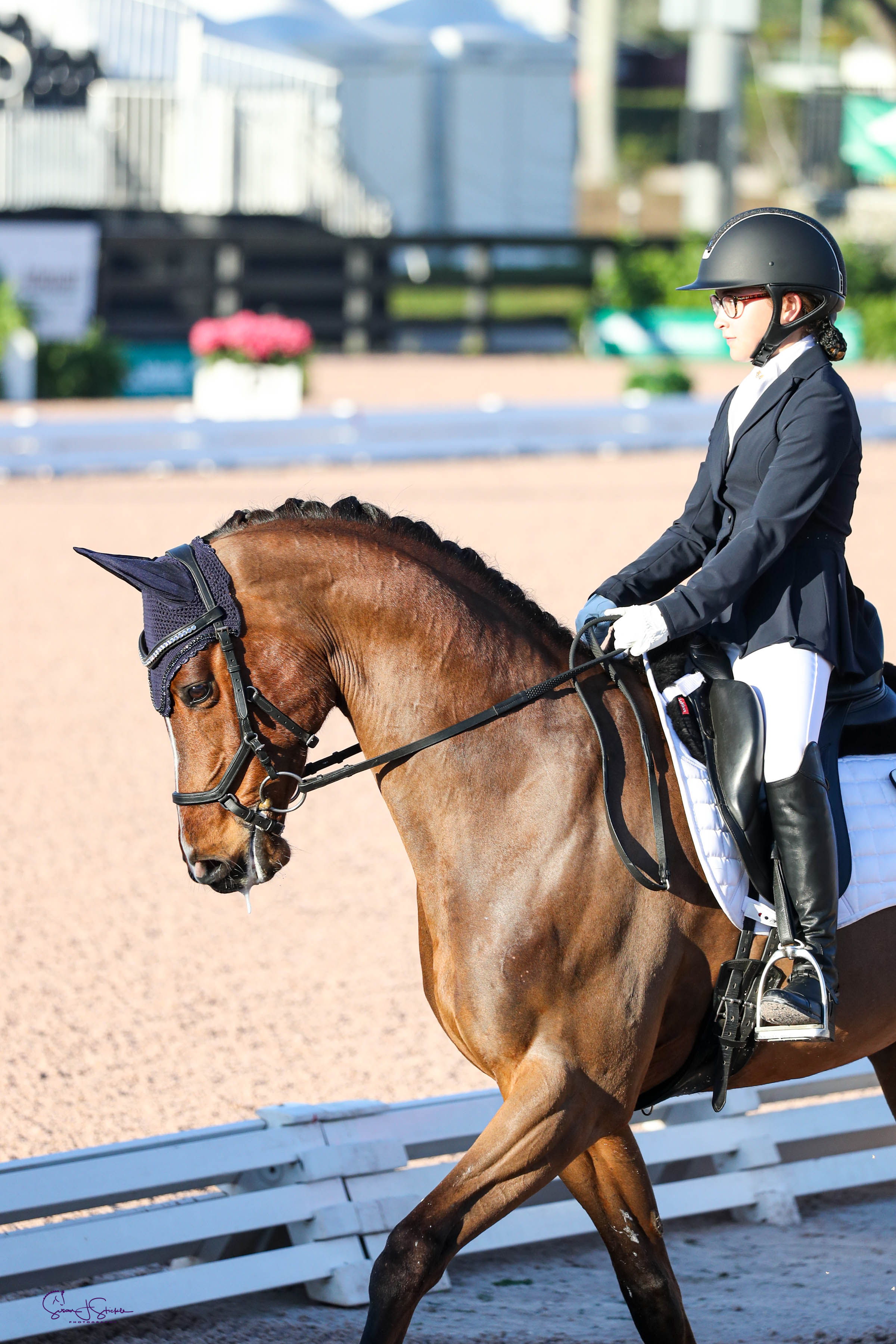 What are your long-term future goals?

I want to be a professional dressage rider and compete in the Olympics. I want to learn how to bring young horses up through the levels and make my own Grand Prix horse one day. I also want to be known as the hardest working and nicest person in the barn and to be supportive and encouraging to other riders, especially to children hoping to pursue Dressage.
Thank you, Miriam, for being this week's Rider Spotlight! We look forward to seeing you perform in the future and wish you and your partner the best of luck!