Welcome to this week's Rider Spotlight, Quinn Iverson! Quinn recently had quite a successful Festival of Champions, winning the U25 division with Billy Davidson's 13-year-old Hanoverian gelding, Beckham!  Continue reading to learn more about their Festival of Champions experience, her horses, and more!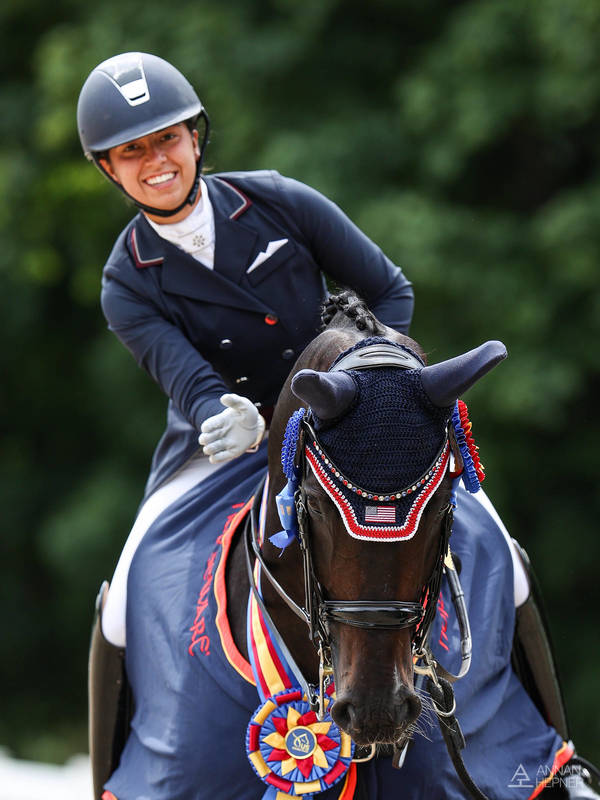 You had an extremely successful show at the Festival of Champions; tell me about that experience.
It was super exciting because it was my fourth time showing Beckham, so it was pretty special to be able to go out there and pull that off. I was extremely proud because my coach Adrienne Lyle was competing in Europe all summer, so I was left to my own devices. I was so happy with him; he was such a good boy.
What are your long-term goals?
 I would first and foremost love to be able to make a career out of working with horses; whether that's competing internationally, training, or working with young horses, I'm game for it all of it!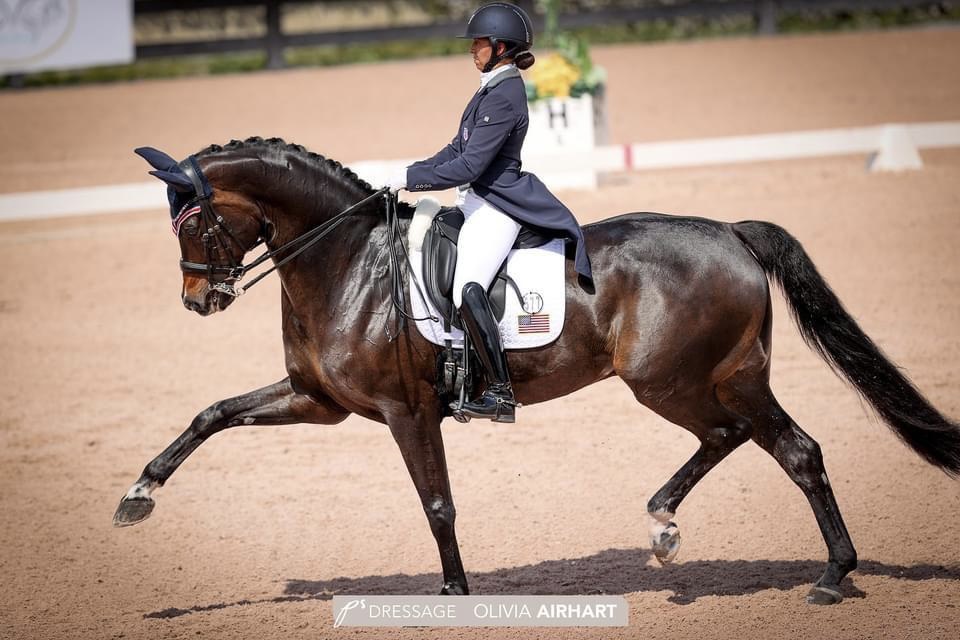 What are your goals for 2023; are you planning a summer trip to Europe?
That is the big goal for this summer is to compete on the European U25 Tour! I am also shooting for the Wellington Nations Cup for the U25 division, as well as competing with my other two horses.
Tell me about your horses!
I have three horses which are all owned by Billy Davidson, who has very graciously sponsored me for about seven years now. The first horse is Beckham, who is my U25 horse. Next, we have Gremlin, which is a seven-year-old that I'm hoping to compete in some Developing Prix St. George classes. Finally, we have a nine-year-old mare Sakari, which I would love to show the Small Tour with.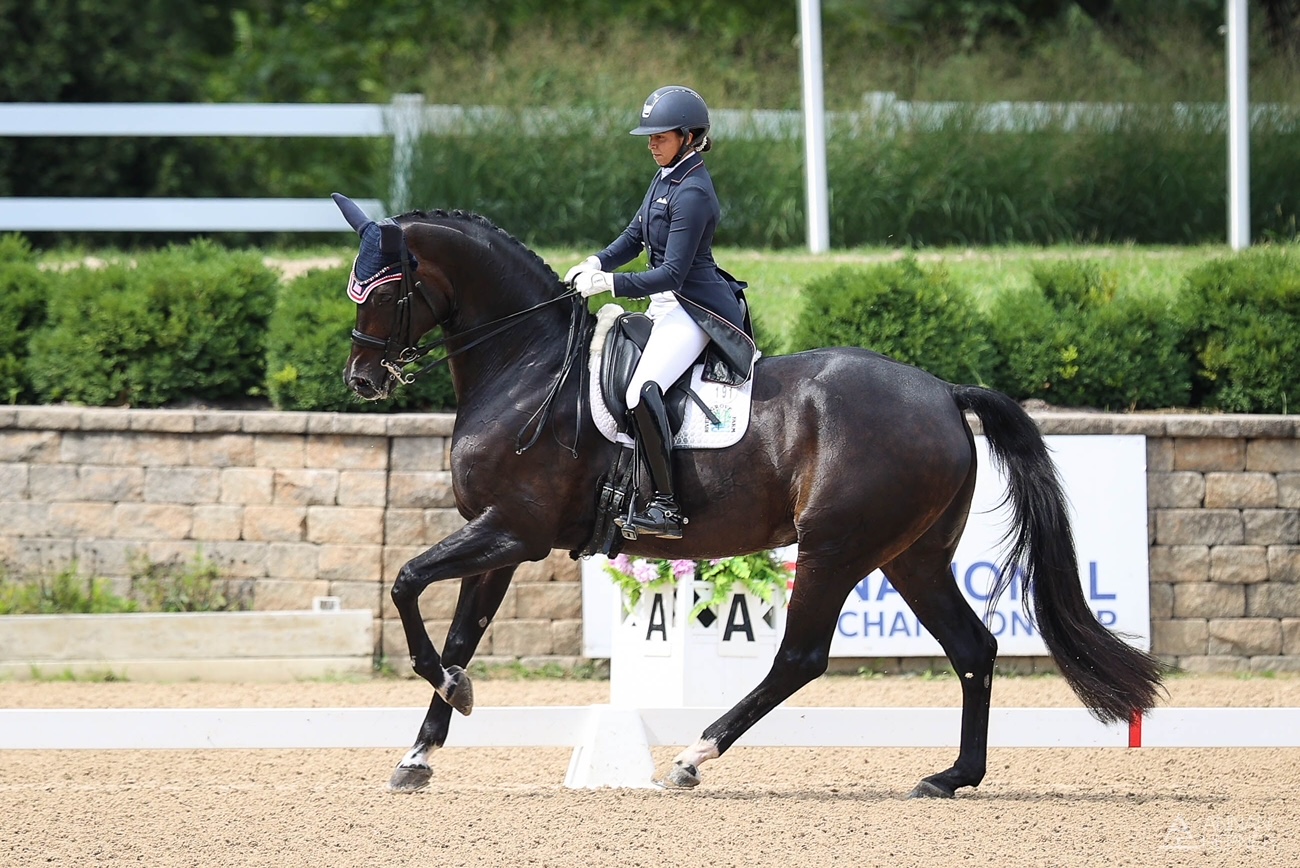 What do you like the most about showing in Wellington?
 I really love how close it is to our home facility; it's a quick drive there, and you are able to run home if you forgot anything. I also love that you get to see literally everybody, which makes the social aspect amazing!
When did you begin riding?
I began riding when I was just four years old in Oregon. I started on a little pony that had been given to me through a will. I mostly stuck to jumpers, but here and there, I would dabble in Dressage. Now, I've been riding Dressage for about seven and a half years, and I started working for Debbie MacDonald and Adrienne Lyle.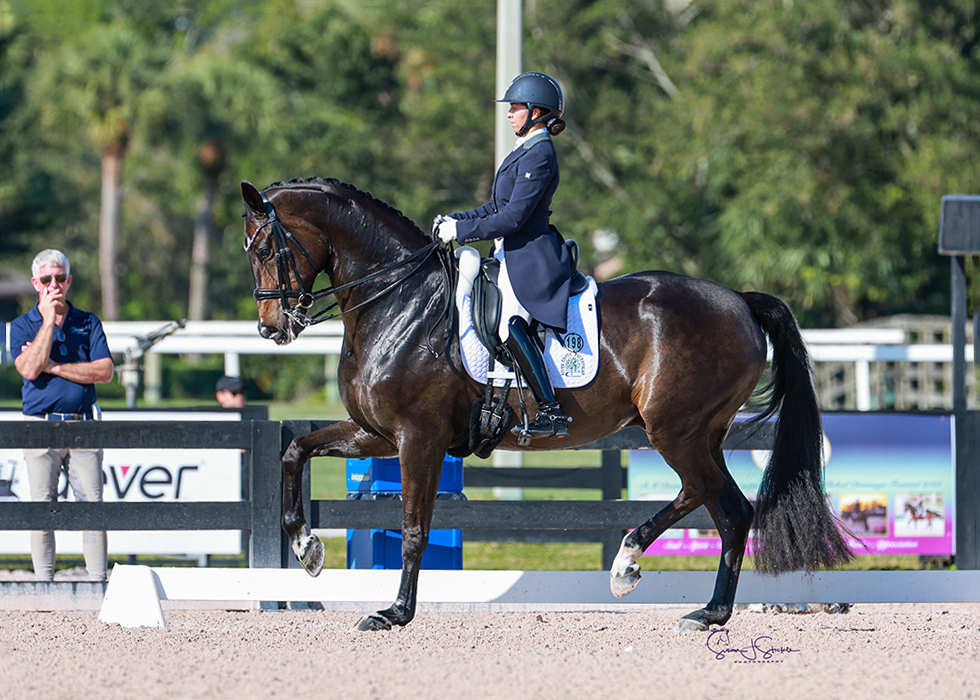 Thank you, Quinn, for being this week's rider spotlight! We hope you have a wonderful 2023 season!