Meet this week's Rider Spotlight, Yvonne Losos de Muñiz! As the first Dominican rider to participate in the Olympics during the Rio de Janeiro 2016 Games, Yvonne is also a gold medalist and team silver medalist from the 2018 Central American and Caribbean Games. She competed in the 2019 and 2018 FEI World Cup Finals, won individual bronze medals at the 2007 and 2003 Pan-American Games, and has also won individual silver and bronze medals at Nation's Cups in 2019 and 2020. Her next stop is the postponed 2020 Tokyo Olympics to be held later this year in 2021. Continue reading to find out more about this accomplished athlete!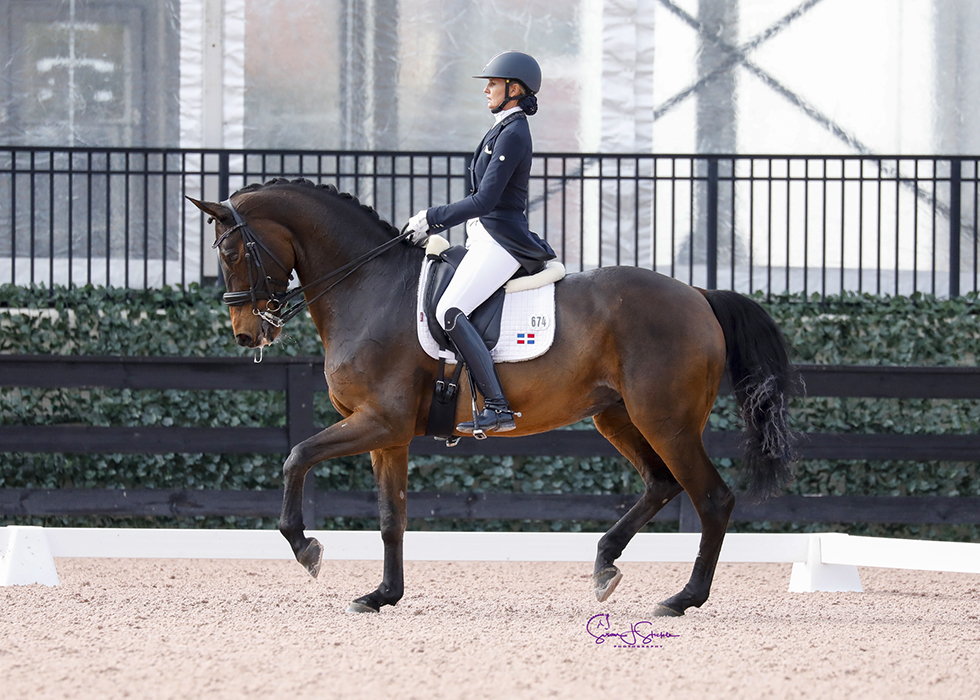 Have you prepared for the 2021 season at AGDF and differently than normal?
My preparation has been pretty much the same, except that the horses got some extra time off during the height of the lockdown. I was in Canada for a while, so they all got additional rest.
What horses are you most excited to compete with this season?
My two mares, Aquamarijn and Felicia. Aquamarijn has been consistently improving over the years. She's been a big challenge to get to the point where she's at right now, closing in on an 80+% scores in the Freestyles. Felicia is the total opposite, very willing and easy but has taken some time to develop her strength for Grand Prix level.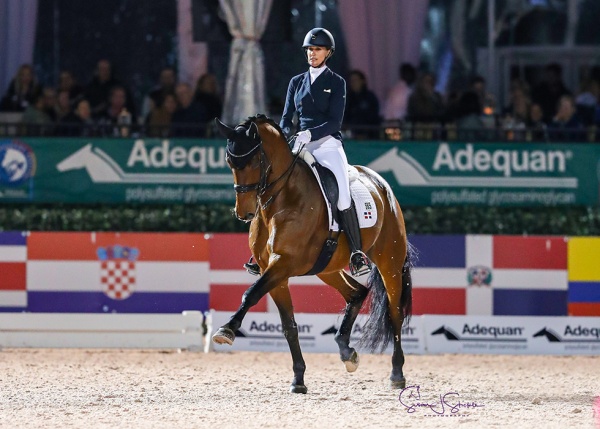 Do you have a favorite memory at AGDF?
My favorite memory is winning the CDIW Grand Prix Freestyle a few weeks ago with a 79%, nearly hitting my goal of 80%. My Freestyle music is deeply personal and moving to me, so having nearly everything go right while doing the test is very special.
You are a Dominican rider born in Nigeria to Canadian parents and have trained and competed all over the world. You must have quite the passport! Do you have a favorite location to visit and a favorite place to ride?
My favorite place to visit is Gijon, in northern Spain, which is where my husband's family comes from. It's a small oceanfront town with a mountain range behind it, great people, outstanding food, and a beautiful area overall. Everyone should visit at least once! My favorite place to ride is actually here at AGDF. It's really like home; we have been here for so many years. The organization is incredible, the conditions are perfect, and I feel like we have a very supportive and thriving community.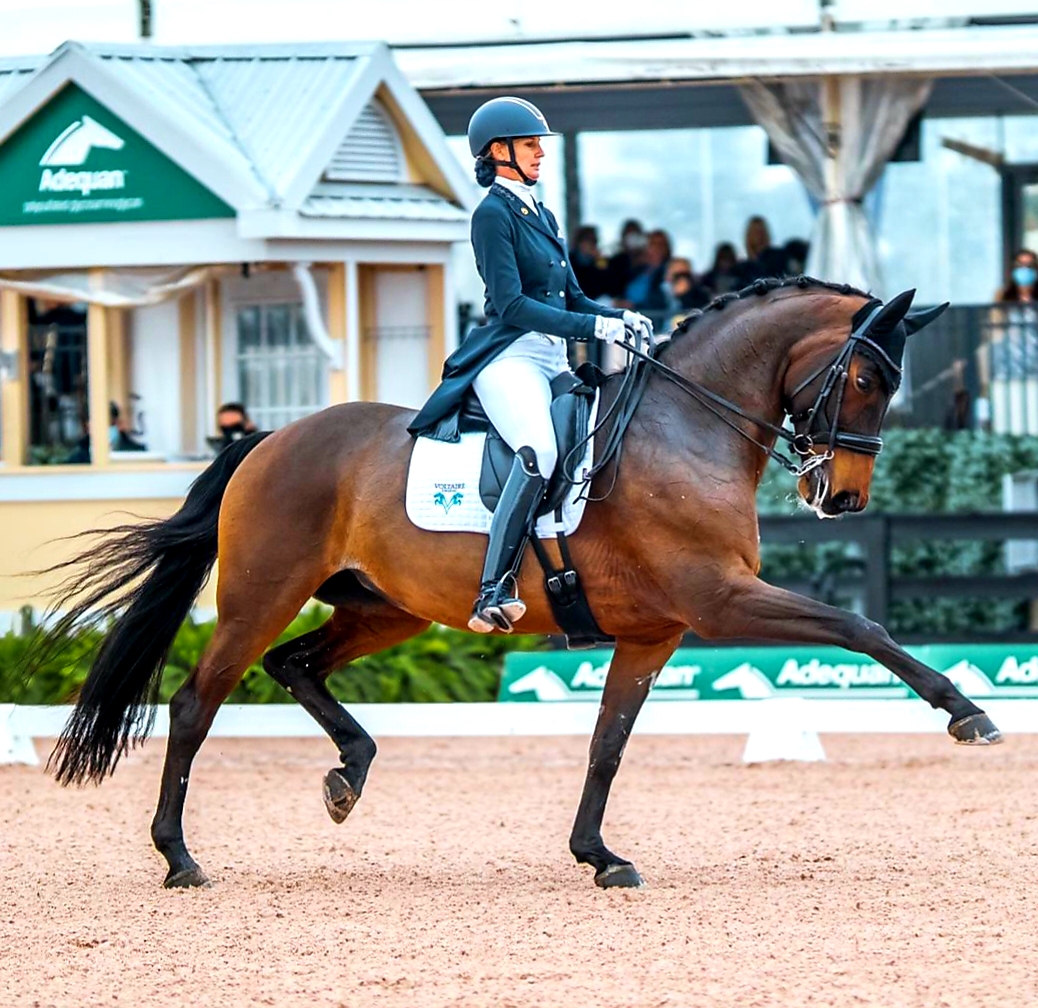 You have qualified for the 2020 Tokyo Olympic Games (to be held in 2021). How will you use your time in Wellington to prepare for the Olympic Games?
I am working towards improving my results in the Grand Prix test. It's a real advantage to know where you are showing and the conditions you will find week after week since we are not going to a different venue for every show. That allows me to focus on the training and health of my horses.
What is your favorite show to binge-watch?
I love watching any BBC nature show narrated by Sir David Attenborough. His voice actually puts me to sleep!
Thank you, Yvonne! We look forward to watch you compete this season!