Welcome to this week's rider spotlight Adam Steffens! Adam has been riding since he was about nine years old and immediately fell in love with Dressage. After continuing his education and letting his passion for horses grow deeper,  Adam joined forces with Wendy Petrik at Candoit Stables to focus on bringing along young horses and train clients. This season Adam is fully loaded with four top young horses owned by Candoit Stables that are ready to take the stage at AGDF this season! Continue reading to learn more about Adam, the horses he's currently riding, and his goals for 2023!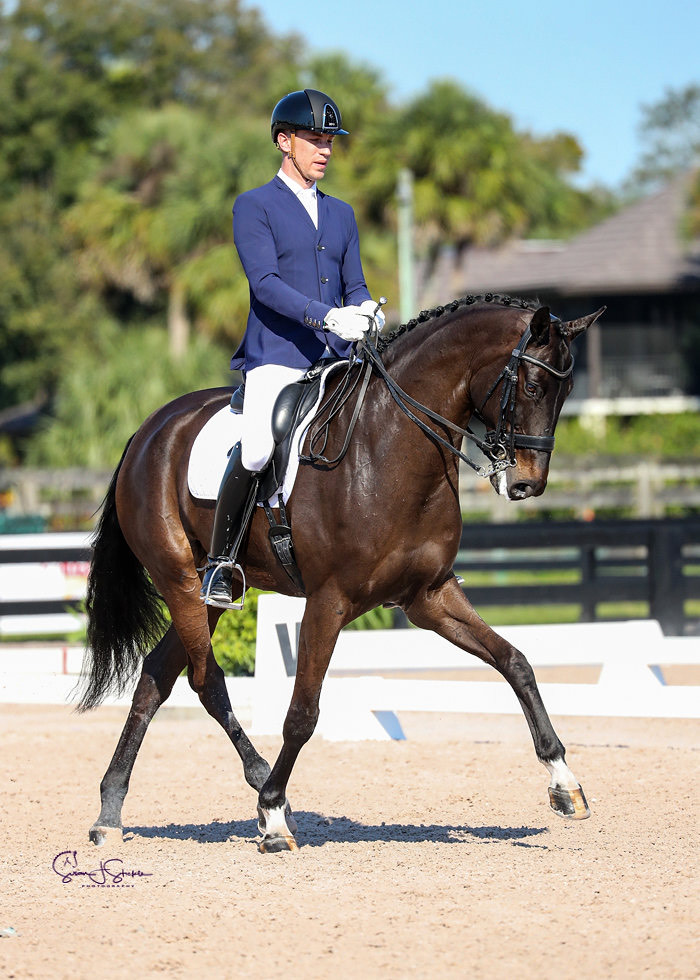 Where are you from, and where do you currently train?
I'm originally from Minneapolis, Minnesota, but I've been coming to Florida since 2006, and I made Florida my year-round home eight years ago. My home base is Candoit Stables in Jupiter, Florida.
Tell me about your riding journey and when you began Dressage.
Well, I've had horses since I was born because my mother was an avid trail rider, and I started doing Dressage when I was about nine or ten years old.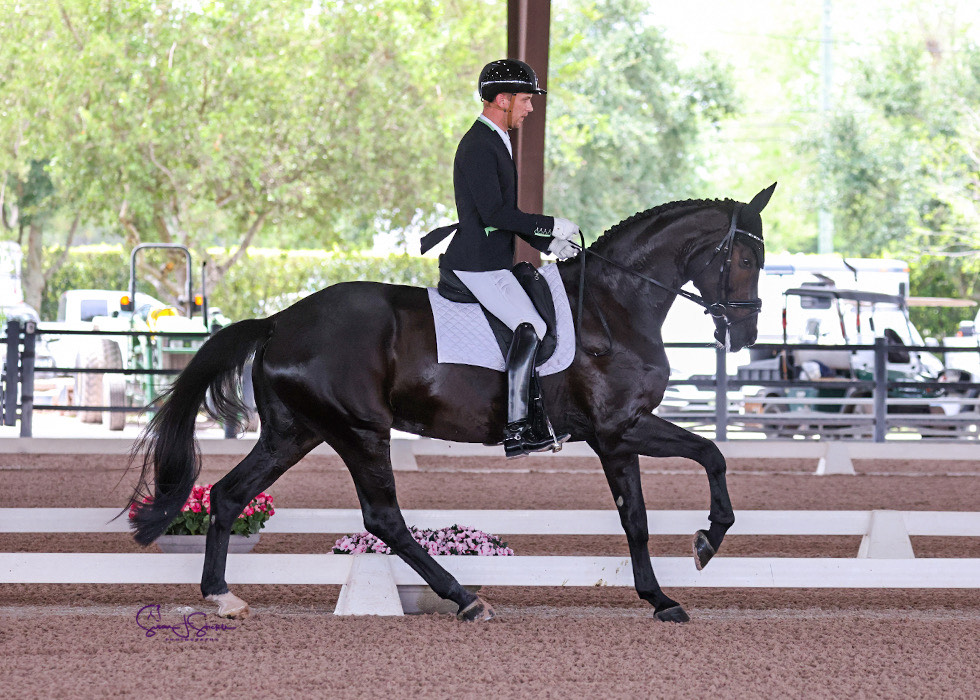 Tell us about your partnership with Candoit Stables!
My partnership with Candoit began by hosting clinics once a week there, and I would drive up from Wellington, but in October 2021, we decided to merge forces. Now, Candoit Stables is a boarding facility with 24 stalls, and Wendy Petrik, the owner, manages the staff, boarding, and clients. I provide lessons and training coinciding with Wendy's business.  Candoit Stables has also purchased four world-class horses within the past year, and we hope they make the team in the future.
Is there anyone in particular who has mentored you and helped you get to where you are today?
Currently, I am working with Christine Traurig whom I have had a very long relationship over the past ten years. I have also worked with Debbie MacDonald quite a bit, so they are both my biggest mentors and inspirations.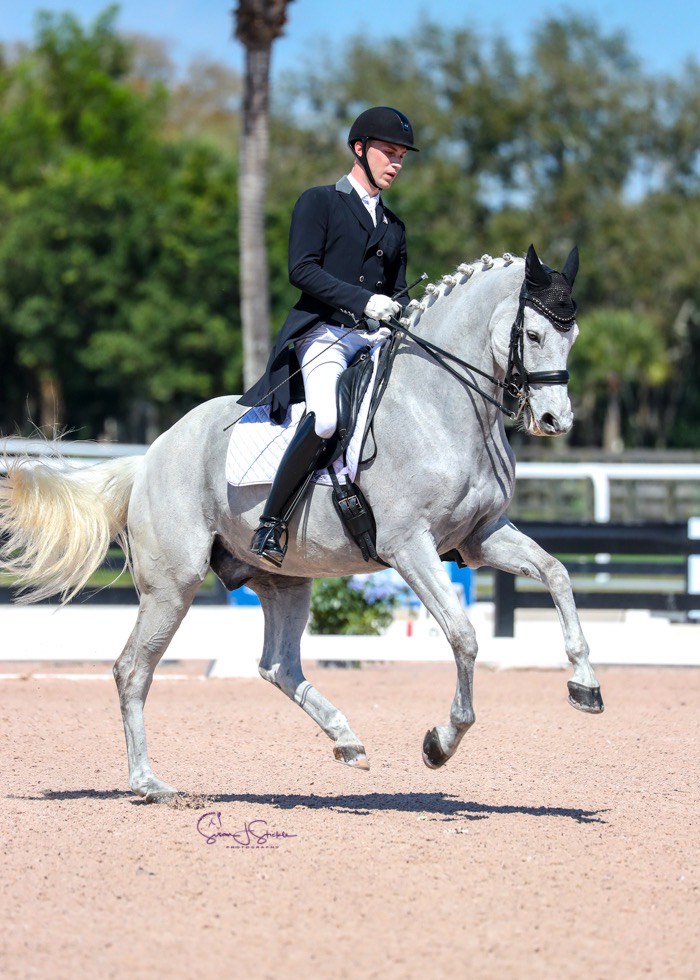 What are your goals for the 2023 season?
I aim to compete with Candoit's Boston Strong OLD in the Small Tour CDIs and see where that takes us. Recently I competed Candoit's Secret Weapon in the 4-year-olds at the Festival of Champions, so this year we are hoping to bump her up to the 5-year-old classes. Candoit Stables recently purchased two incredible six-year-olds, Candoit's Donkey Kong and Candoit's Fabuleux Coeur, that I plan on competing in the 6-year-olds. I also have multiple students showing, and we are hoping for success.
What are you most excited about this season?
I love the Palm Beach Derby Week! When I was a kid, I would see pictures of the Derby in Loxahatchee, and I remember riding in my first ever Derby as a Young Rider, so that week holds a very special place in my heart.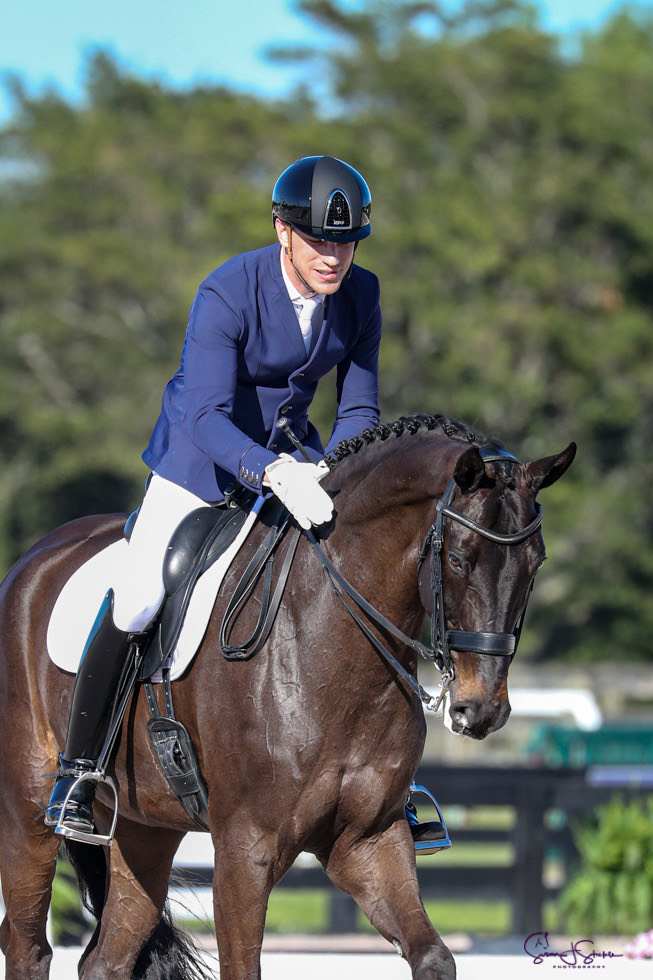 If you could relive any moment, what would it be and why?
If I could go back to any moment in time, it would probably be my first season in Wellington. It was when I met my core group of friends; it was just the best group of people!
 Thank you, Adam, for being this week's rider spotlight! We wish you all the luck in 2023!