A future superstar, Harper Girodet, competed at the Adequan Global Dressage Festival this weekend! Girodet happens to be the youngest rider to compete at ADGF, and it was also her first show ever! We were lucky enough to be able to interview Girodet about her experience competing. Continue reading to learn more about Girodet and her pony, Die Feine Lady!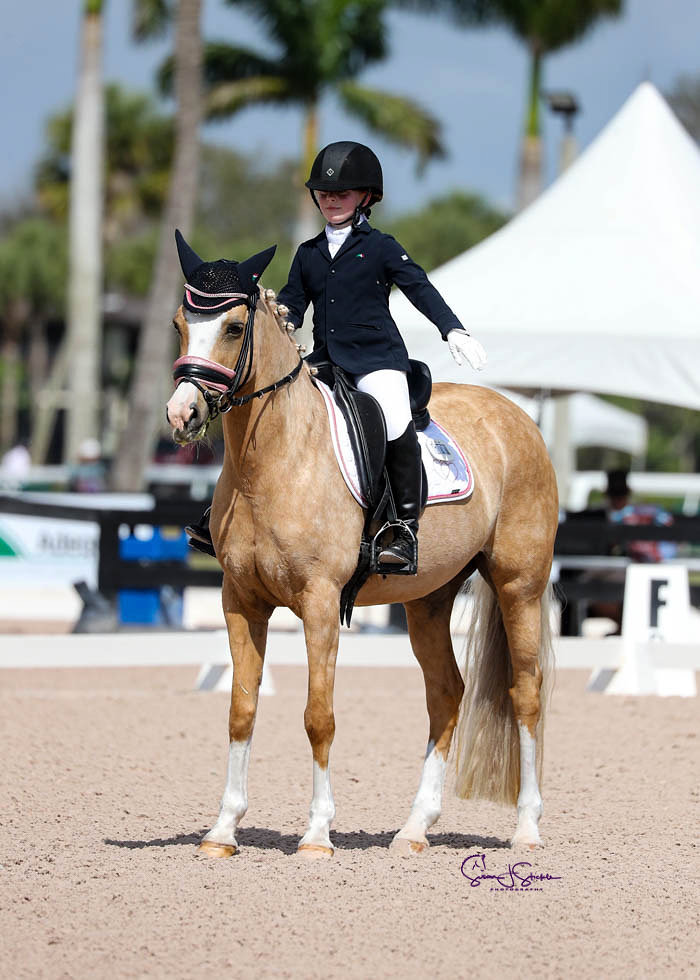 How was your very first show at the Adequan Global Dressage Festival?
I was a little nervous and excited about competing for the first time. I had butterflies in my stomach, but the Ebelings and everyone from the barn made it so much fun!
You are our youngest rider to compete on the grounds…how does that feel?
Wow, that is so great. I didn't realize that. I feel lucky to be able to ride my pony Lady and riding is something I love more than anything. 
Where can we see you compete next?
I'm hoping to ride for the second time next weekend at Global. I can't wait!!
 What was the high point of your test?
The best part was coming down the center line for our final salute. We made no mistakes, Lady didn't spook at all, and everyone cheered!
What are your goals for the future?
To one day go to the Olympics and win a medal. 
Thank you, Harper, and we wish you the best of luck in the future!