Welcome to this week's rider spotlight, Fiona Howard! Howard is a Grade II Para Equestrian athlete. Howard has stormed the Para-Equestrian scene by winning the overall champion at the October Tryon CPEDI 3*. Continue reading to learn more about Fiona and her horse Jagger and their plans for the upcoming year!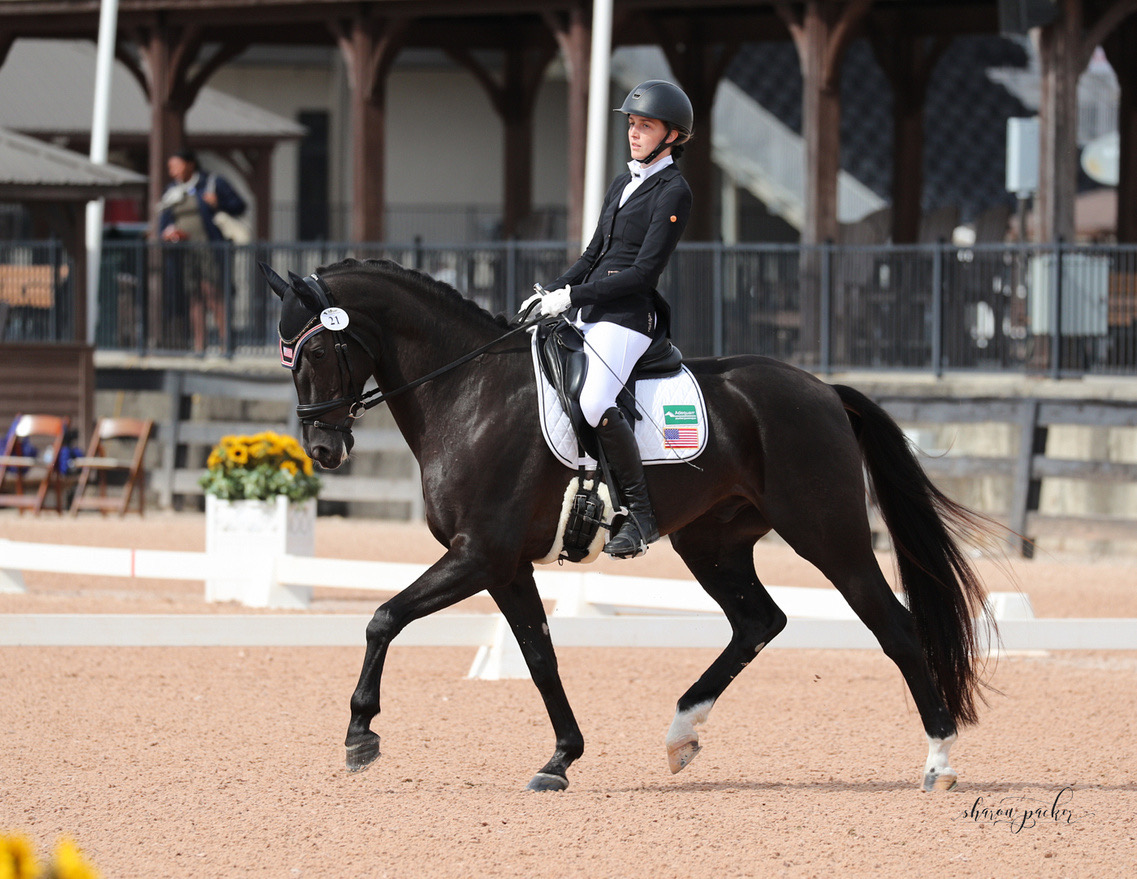 When did you begin riding?
When I was the age of 3, I began riding in England. Shortly after, I started learning Dressage and Eventing and joined Pony Club at 4. I tried several different disciplines, but after I moved to the States, I decided to focus on Para-Dressage.
Tell me about your Para Classification!
I have Dystonia, a neuromuscular condition that causes involuntary muscle contractions and twisting. It affects my arms, legs, pelvis, and trunk. At the beginning of 2022I was classified as a Grade II Para rider.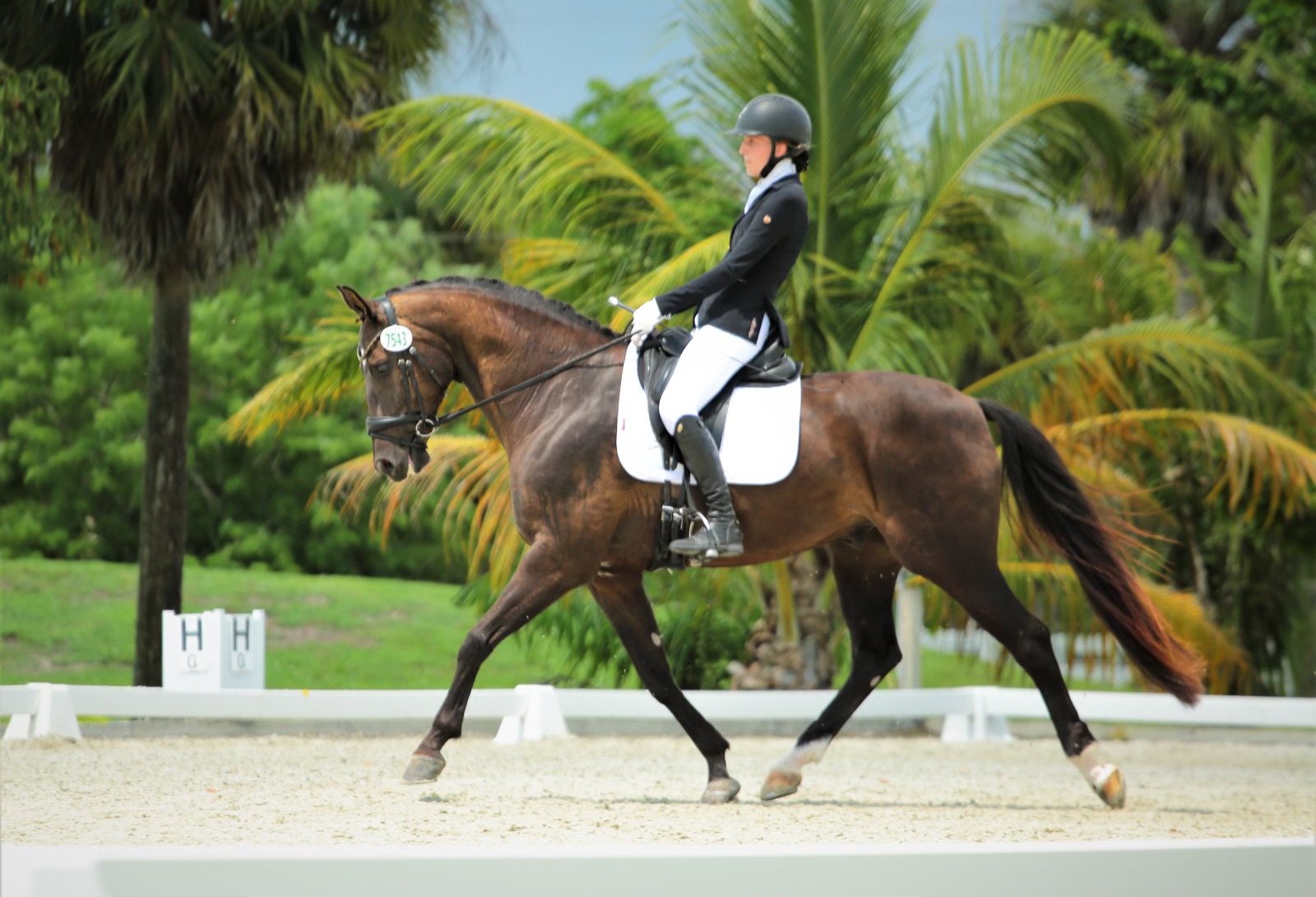 How has your para-show experience been?
My para-show experience has been great so far. I was very fortunate to have the opportunity to show a few different horses this year. At the beginning of the year, I showed "Its All Good," owned by Rebecca Waite, at ADGF 9 and at the April World Equestrian Center National show. I was extremely grateful to Emma Claire Stephens for letting me show her own De Nouvelle Vie (Vivi) in the June CPEDI3*. It was my very first CPEDI. Vivi was a fantastic partner who gave me confidence in the show ring. He had never shown in a Para class before, but Emma Claire started to work with him on learning some of my cues. When I first got on him, I felt so comfortable and confident that he would take care of me in the ring. In my most recent show, I rode my own horse Jagger at the October CPEDI3*. We won the overall champion of the entire show. Even though we are new partners, I absolutely adore him, and he has given me so much confidence as well. I've loved how supportive everyone has been, and I am very thankful for my coach Kate Shoemaker.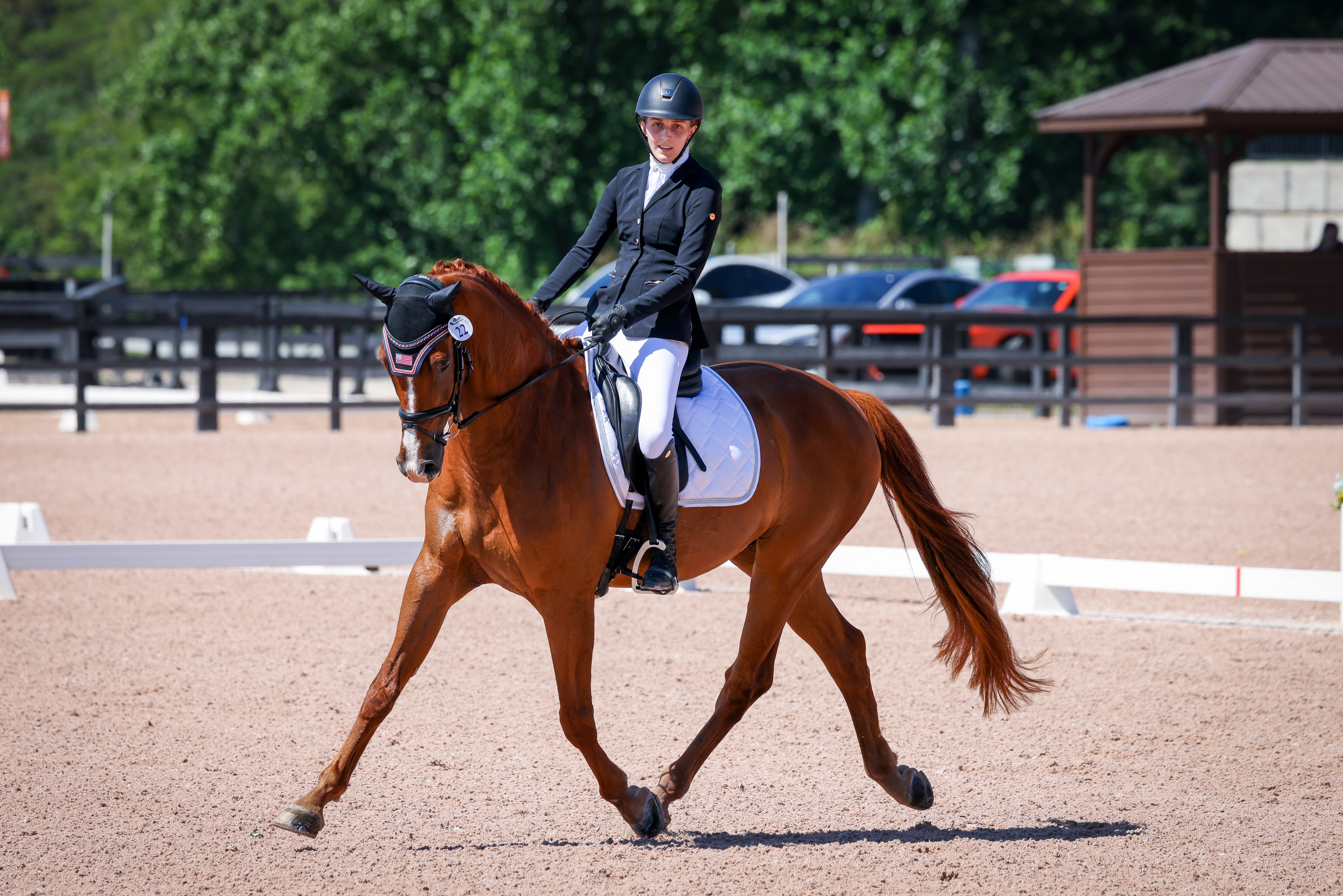 Tell me about your horses!
Jagger is a 10-year-old Westphalian gelding. I have owned him since the middle of September. He has an incredible mind for Para-Dressage and has adapted quickly to the limitations of my body. Jagger is super sweet in the barn and loves peppermints.
What are your goals short and long term?
My short-term goals are to continue tapping into Jagger's bigger trot with the limitations of my body. I am planning on showing at CPEDI's with him next season. My big ambition would be to aim for a spot in the 2024 Paris Olympics.
If you could ride any horse in the world, who would it be?
I would love to ride Catherine Dufour's horse, Cassidy.
Thank you, Fiona, for being our rider spotlight this week. We wish you the best of luck, and we're looking forward to seeing you in the International Ring!