Give a warm welcome to this week's Rider Spotlight, Frederic Wandres! This season is Wandres' first season with us at AGDF, and he has already claimed much success! Read below to hear Wandres talk about his most influential people throughout his equestrian career, his future career goals, his preparation for this season, and more!
Who has been the most influential person in your equestrian career, and why?
One person is too few! When I first started riding, my father was the most influential person in my career. My father was not a horse person, but he always pushed me to do the best. Often when I'm thinking about difficult decisions, I come back to him and he is always there to help me. More recently, the Kasselmann family in Hagen has been very influential to me as a rider. The Kasslemann family has allowed me many opportunities to ride exceptional horses from all ranges; from young prospects to Grand Prix on a world-class level. This kind of support is not just given, and I am very appreciative of the support system that I have.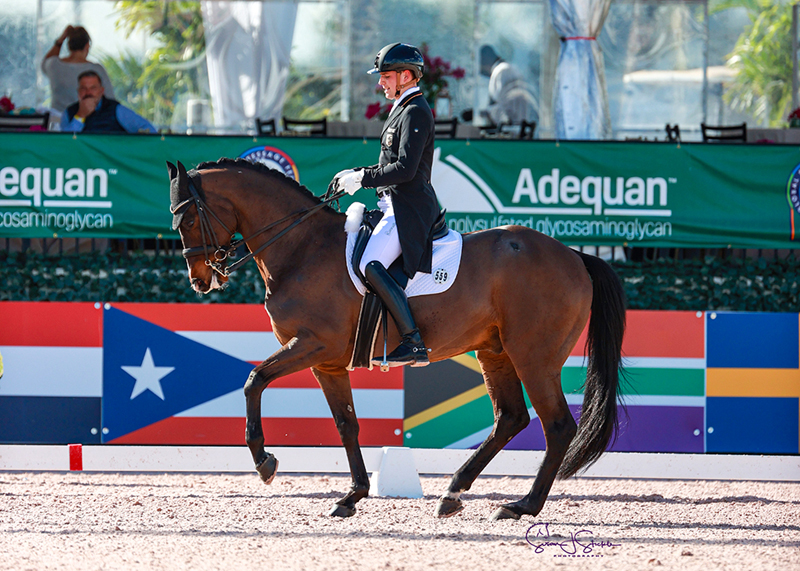 You have earned many top scores at all levels, including your personal best Grand Prix high score of 76.60% in CDI4* as well as earning an 82.55% in Gothenburg in the Grand Prix Freestyle. What further career goals do you have for yourself?
Overall, I do not want to put too much pressure on myself with specific score goals. When the test is good and my horse gives me a good rideable feeling during the show, I am happy. In general, I try not to look too much into the future because you never know what will happen the next day. Many riders have that "once-in-a-lifetime horse" and then that is it. My goal is to develop younger horses to the highest international levels. My dream would be to one day ride a championship for Germany.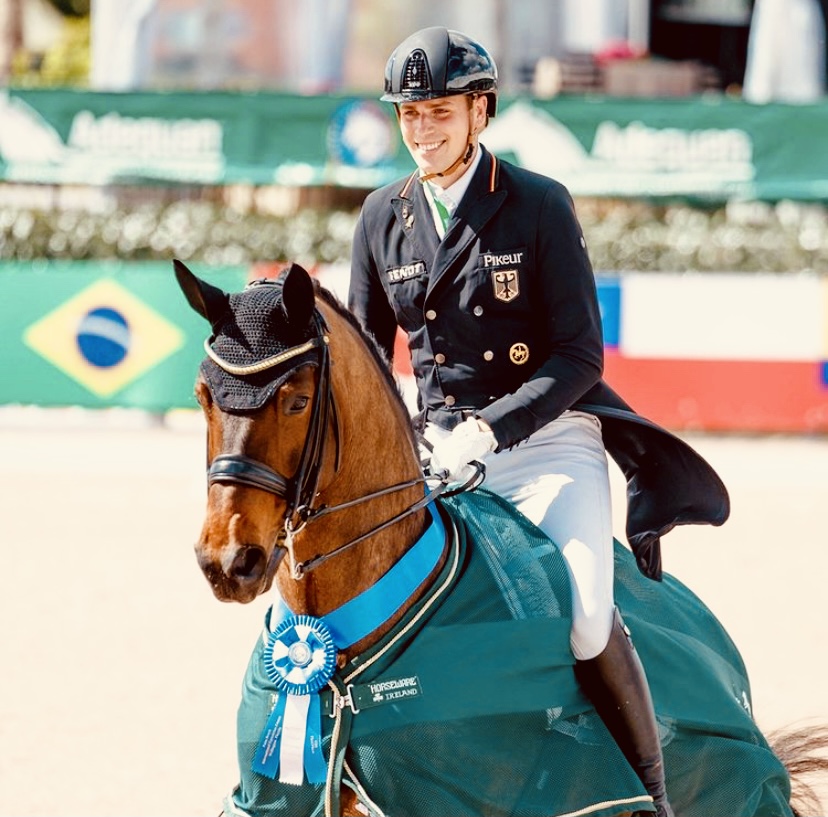 What horse are you most excited about for this upcoming season?
To be honest, all of them. Due to COVID-19, we were given a longer break than usual and now we are able to show how the horses have developed at home during this break. Overall, I have great hopes for all of my horses that I am currently working with. 
What most excites you about your first season at AGDF?
It is my first season here in Wellington, so I am excited to make some memories! Americans, and especially the Wellington crowd spectators, are amazing and extremely supportive. They support all of us whether it was a good day or not! I feel that this "good vibe" also translates to horses!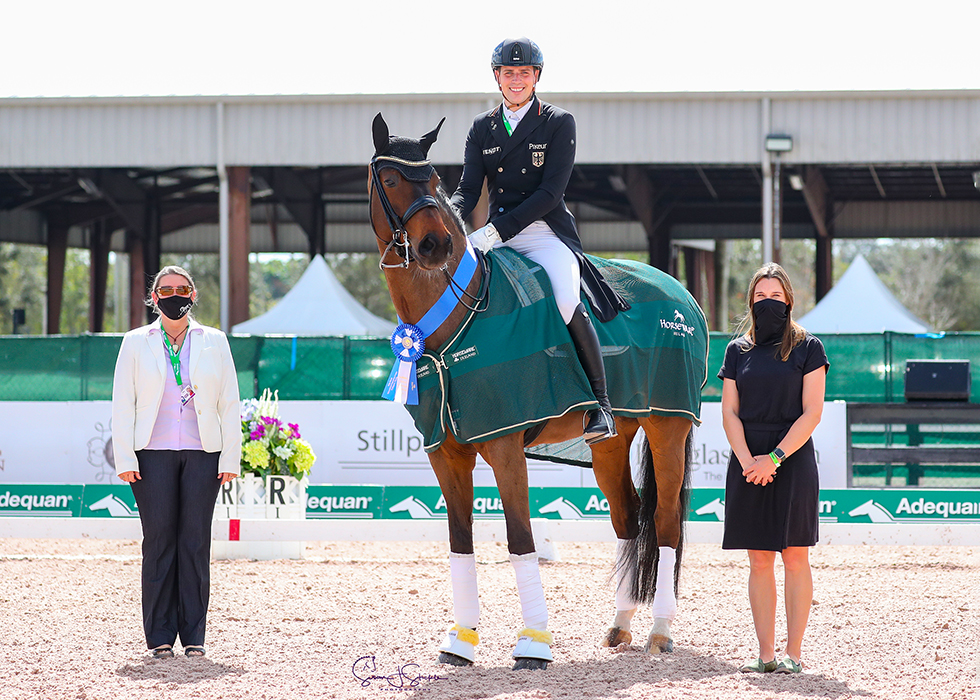 How have you prepared for this AGDF 2021 season?
In my opinion, preparation is everything. You have to do your job at home during the training. I don't like to train the horses with difficult exercises on the showground. Most of the horses have other things on their mind when they have been traveling or are staying overnight in a new stable. Due to that,I don't want to ask too much of them at shows. That's the reason why I think you have to work well and concentrate at home to let your horses shine in the arena.
Thank you, Frederic, for being apart of our AGDF 7 Rider Spotlight series this season, and welcome to Wellington! Good luck to you for the rest of the season.