Frederic Wandres (GER) earned a career high score on Friday in the FEI Grand Prix at the Adequan® Global Dressage Festival and returned this weekend to also score victory in the CDI3* Grand Prix Special, presented by Barnwalkers. Wandres rode Hot Hit OLD, a 12-year-old by Blue Hors Hotline x Diamond Hit to a score just shy of eclipsing his personal best yet again with a 74.34% in the Grand Prix Special.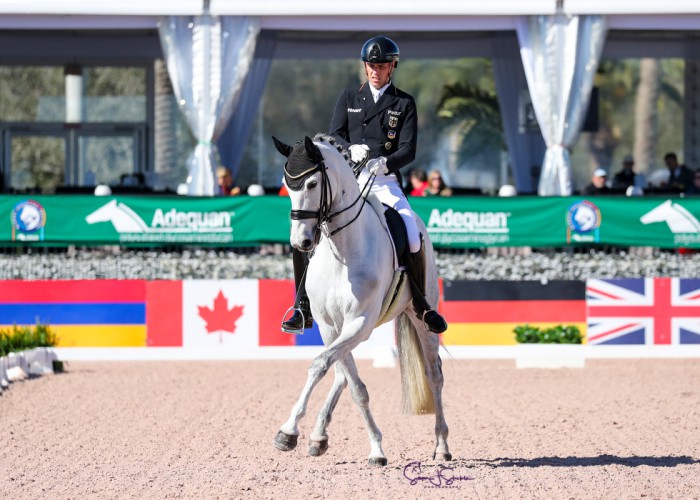 The back-to-back wins came from Wandres during Lloyd Landkamer Memorial week as AGDF kicks off 12 weeks of dressage competition, including seven weeks of CDI action, that runs through March 31.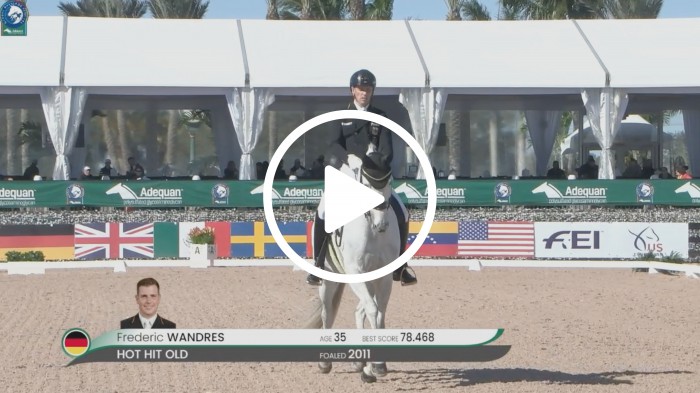 Codi Harrison (USA) rode Katholt's Bossco to a 70.234% for second, and Armenia's Carrie Schopf posted a 67.894% aboard Saumur to round out the podium finishes.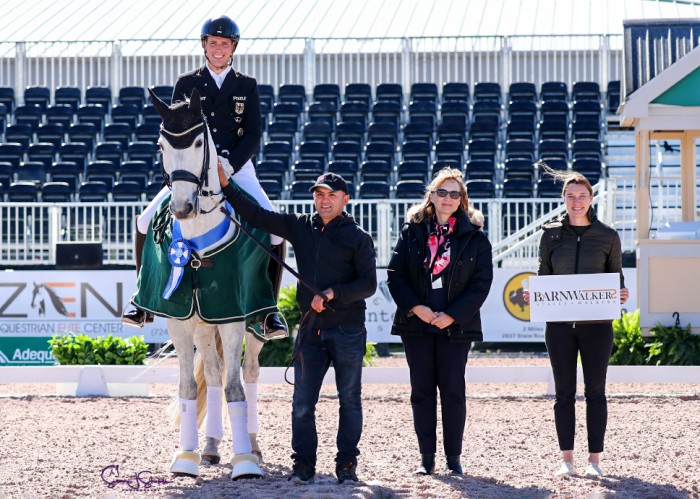 Wandres is jumping into his third season at AGDF, a place he has been developing Hot Hit in the international ranks since his first trip to Florida. "I'm very happy with how he managed the cold and windy weather conditions and the atmosphere here," said Wandres of the striking grey gelding. Wandres plans to focus on one CDI in February with Hot Hit before using him in the CDIO3* Nations Cup for Germany during AGDF 7.
Hot Hit is a fierce competitor in the competition arena, and currently sits on a six-win streak. But, when asked about Hot Hit's personality in the barn, Wandres admits that the horse has him well trained.
"He's a little bit of the sensitive one and always wants attention. Whenever he hears my voice, he starts asking for food. He's always hungry and he knows I'm too nice with the food," joked Wandres.
Wandres has a string of three grand prix mounts in Wellington, including Hot Hit, Bluetooth OLD and an up-and-coming young horse. He plans to rotate their talent through the CDI offerings at AGDF.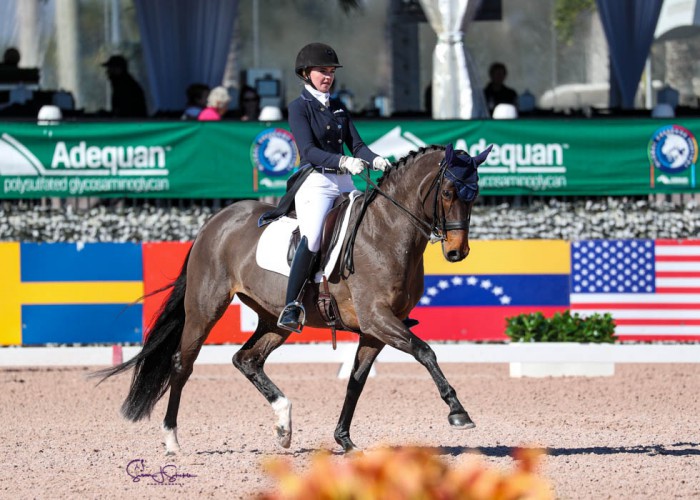 Closing out opening week of the AGDF, Kat Fuqua claimed the CDIY Young Riders Freestyle, presented by Diamante Farms, with a score of 69.800% on her own Dreamgirl, 14-year-old Dutch Warmblood (Speilberg x Goodtimes). The final salute came from Heidi Degele in the CDI1* Intermediate I Freestyle, presented by Harmony Sporthorses, aboard Ibistrona, a nine-year-old Dutch Warmblood (Don Tango B x Sunny Boy 124) with a 69.250%.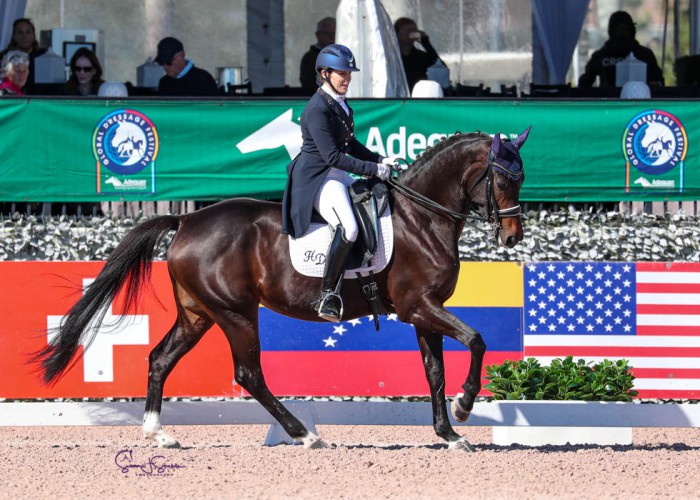 CDI action continues during the Adequan® Global Dressage Festival at Equestrian Village during AGDF 3 with a CDI4* and CPEDI3* January 25-29.