This week's Rider Spotlight features 2021 U.S. Grand Prix Dressage Champion, Alice Tarjan! Tarjan has a successful resume under her belt with a great string of horses. This week, Tarjan talks about her plans for the 2022 season, what has drawn her to the equestrian sport, how she has seen the sport evolve in the U.S. over the years, and more. Continue reading below to learn more about this talented and hardworking American rider!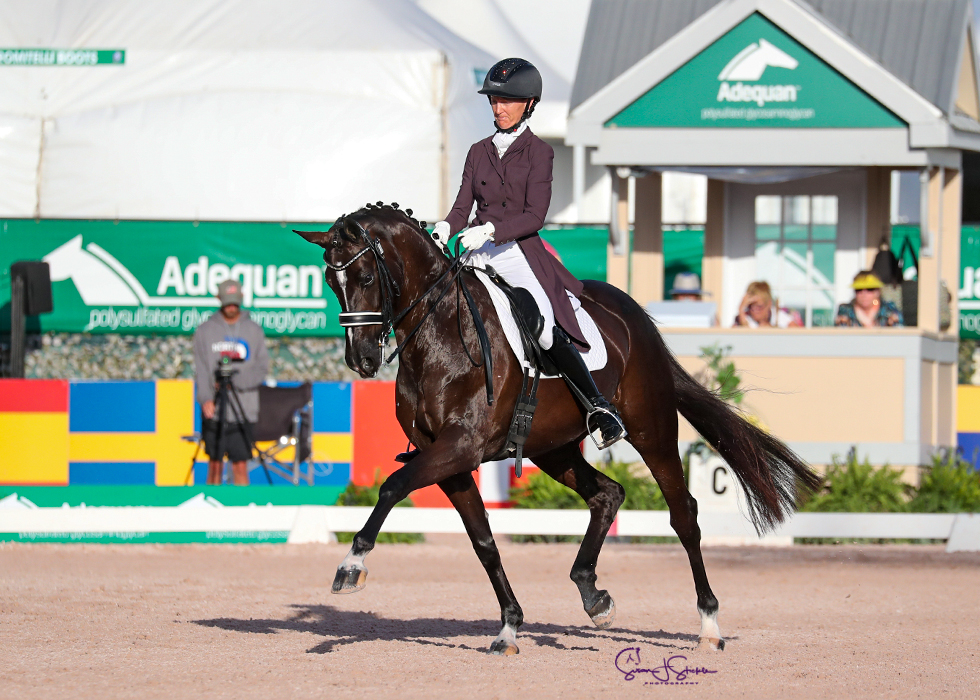 What has drawn you to working with and competing young horses? 
When I started, buying a trained horse wasn't financially possible so I started buying foals. I wanted to have as much quality as I could, and then figured that I could train them. I love training horses; it's my passion. I love the journey with the horses and training them on a daily basis. So it wasn't so much that I wanted to concentrate on young horses, as much as it was that I started with young horses with the intention to train them. I think that people look at me and think I'm a young horse trainer or something, but actually it's just that if you start with babies and train them up, then you do the young horse classes before they are ready to do the Grand Prix.
The 2021 season brought lots of success for you and your mare, Candescent, specifically at the 2021 U.S Grand Prix Championship. What are your plans with her for this 2022 season?
I wanted to concentrate this season on the younger horses and try to get Candescent a bit more confident at home, so we will probably do more competitions this fall. Having as many horses going as I have, it is a nice position to be in. I don't feel pressure to show unless I want to, and I can really concentrate on what is the best path for each individual horse.  Often, it ends up being a lot of horses to show, so the thought was to give some of the younger ones some miles this season.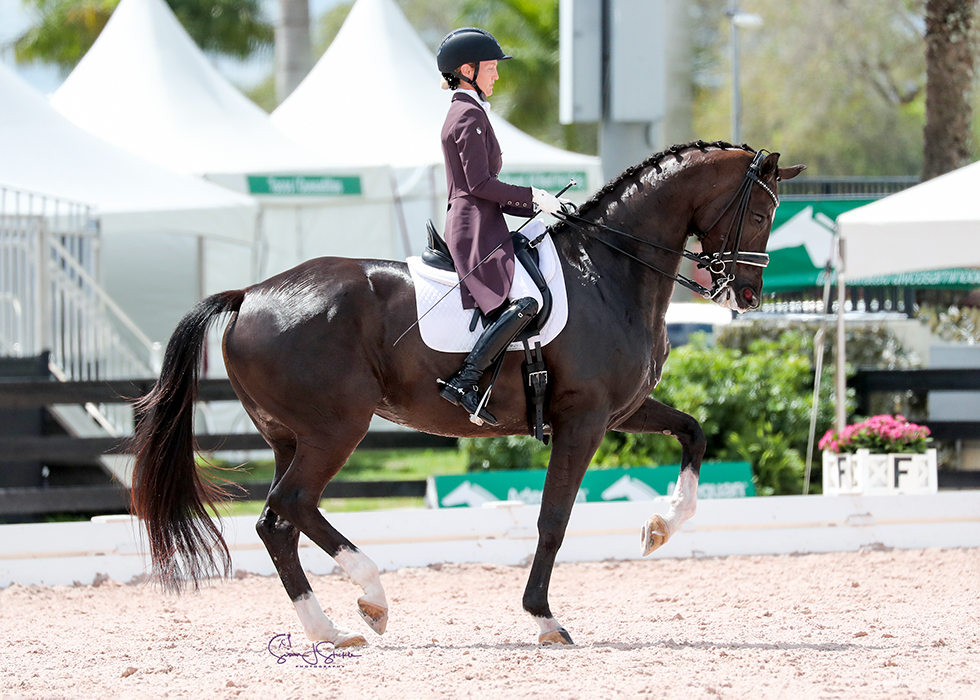 In an interview, you once mentioned that although people say you have a 'type' of horse, each one has its own training process. Would you say you prefer a specific type of ride?
I prefer the hotter ones, although I have learned to work with all types of horses. I usually will buy horses from a video, and when they arrive from across the pond, I have to figure out how to ride and train them. I honestly think a lot of the horses I have, I probably wouldn't have bought if I had tried them. Although I think in the long run, it has really helped me learn to be a better rider and trainer. As a result, I have some horses that I think are talented that I probably wouldn't have bought if I had tried them.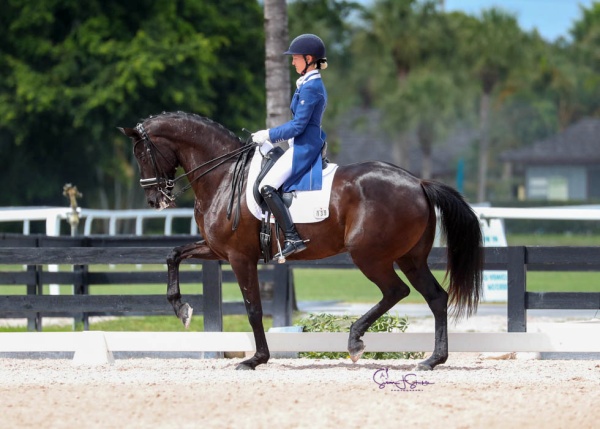 Being born and raised in the U.S, how have you seen riding in the U.S change over the years?
I think the sport has grown enormously – in numbers, in the quality of the shows, and the competition in the classes.  Every year that I go to Lamplight for Dressage Finals, it seems that the quality is getting better and better.  Also, there are a lot of opportunities now that I think didn't exist before. For instance, the Young Horse and Development program and clinics, and USDF Finals are helping the horses, trainers, and riders grow.
If you could only keep two apps on your phone, which would they be?
Weather and Instagram
Thank you, Alice, for being a part of our Rider Spotlight series this season. We wish you the best of luck!