For Immediate Release
Deirdre Sullivan for Jennifer Wood Media, Inc.
Wellington, FL – March 24, 2019 – The eleventh week of the AdequanĀ® Global Dressage Festival (AGDF) featured national competition from March 22-24. CDI Competition will resume for Week 12 on March 27 and will feature the ā€œFriday Night Starsā€ FEI Grand Prix Freestyle CDI4* presented by Douglas Elliman Real Estate on Friday, March 29.
On Saturday, March 23, Natalie Pai (USA) and Fritz San Tino won the Junior/Young Rider section of the FEI Intermediate I* presented by Peacock Ridge, with a score of 73.676%. ā€œIā€™m really excited. Itā€™s the highest score Iā€™ve ever gotten on him,ā€ said Pai of her winning test on her 17-year-old Hanoverian gelding by Falkenstern II. ā€œI think he had a lot more energy and better through-ness [than yesterday]. Iā€™m really happy with him.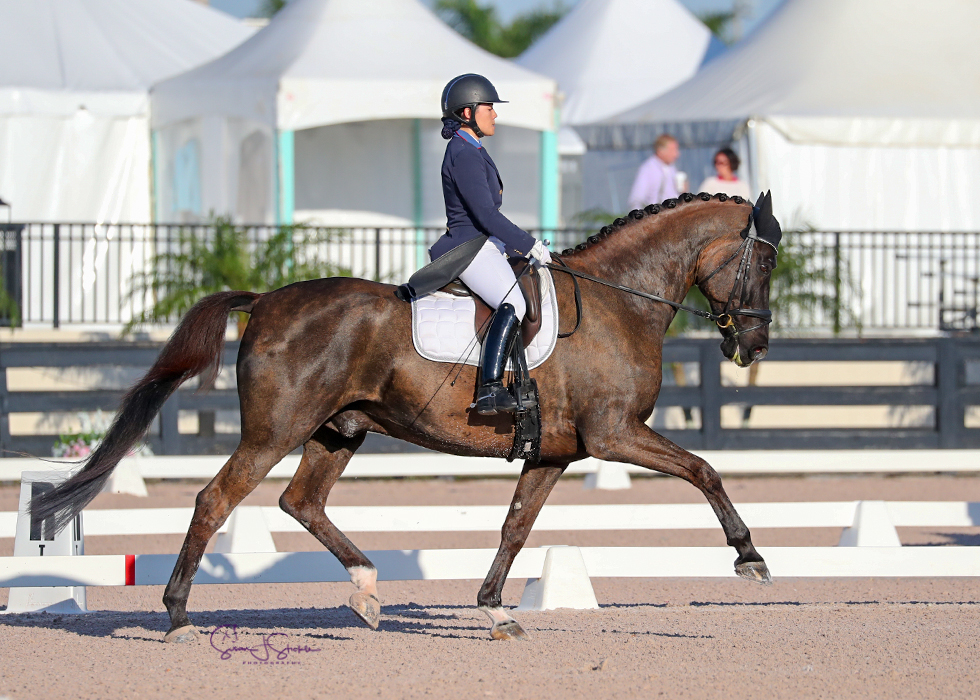 ā€œHis extended canters are always really good, and the changes were also excellent today,ā€ continued Pai. ā€œIā€™m really happy with the walk tour. Itā€™s something that weā€™ve been working on a lot. It was very calm and rhythmic. He just tries really hard, and I really like that about him. Heā€™s very sweet.ā€
The 21-year-old discussed what she plans to work on moving forward with her partner of four and a half years. ā€œI want to work on the canter pirouettes a little bit more [and] to work on the rideability in the ring itself, and just keep the power and the energy but still keeping him relaxed and rideable,ā€ said Pai.
Pai is thankful to her parents and to her coach Adrienne Lyle for supporting her. ā€œThis was my last show of the Wellington season, so Iā€™m happy that we went out with a bang,ā€ concluded Pai.
In the Open FEI Grand Prix* presented by Wellington Equestrian Realty, Krystalann Shingler (CAN) and Fidelio, her 11-year-old Oldenburg gelding by Fidertantz, rode to a win with a score of 73.696%.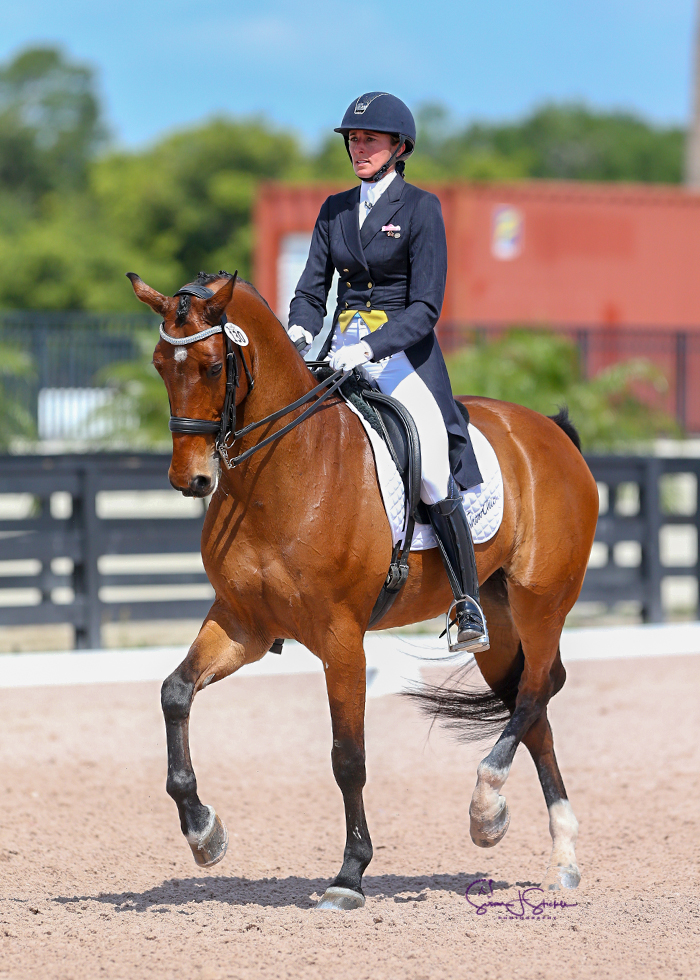 Kerrigan Gluch (USA) and Vaquero, a 16-year-old P.R.E. stallion owned by Hampton Green Farm, captured the win in the FEI Intermediate II ā€˜Brentina Cupā€™ presented by Diamante Farms with a strong score of 73.088%.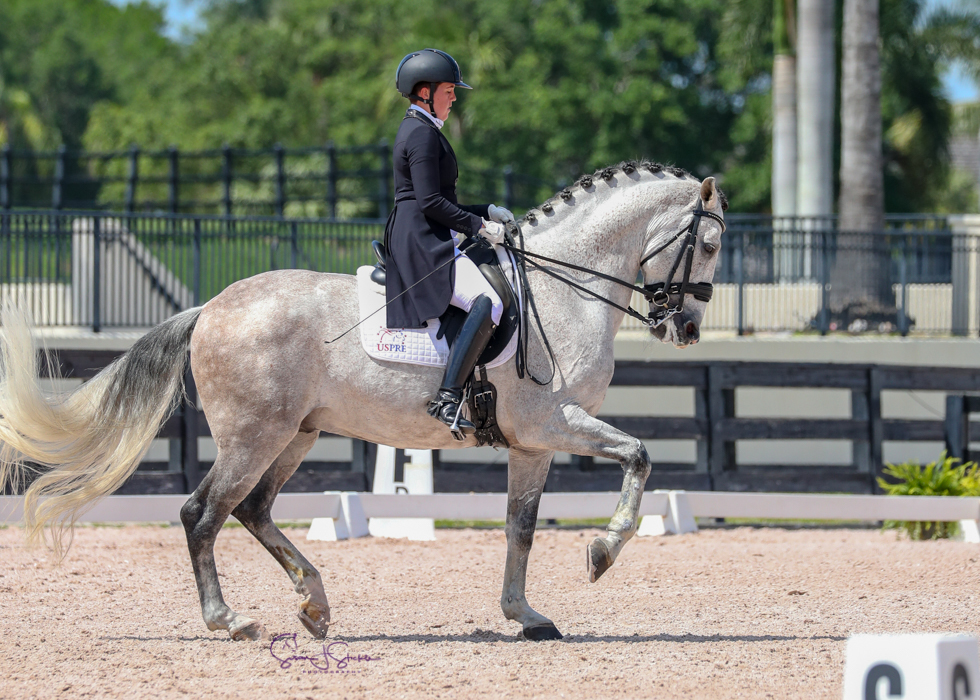 Competition continued on Sunday, March 24, with the USEF Developing Prix St. Georges presented by Vita Flex. Michael Bragdell (USA) andĀ Sternlicht Hilltop, a nine-year-old Hanoverian stallion by Rascalino owned by Hilltop Farm Inc., won the class with a score of 72.375%.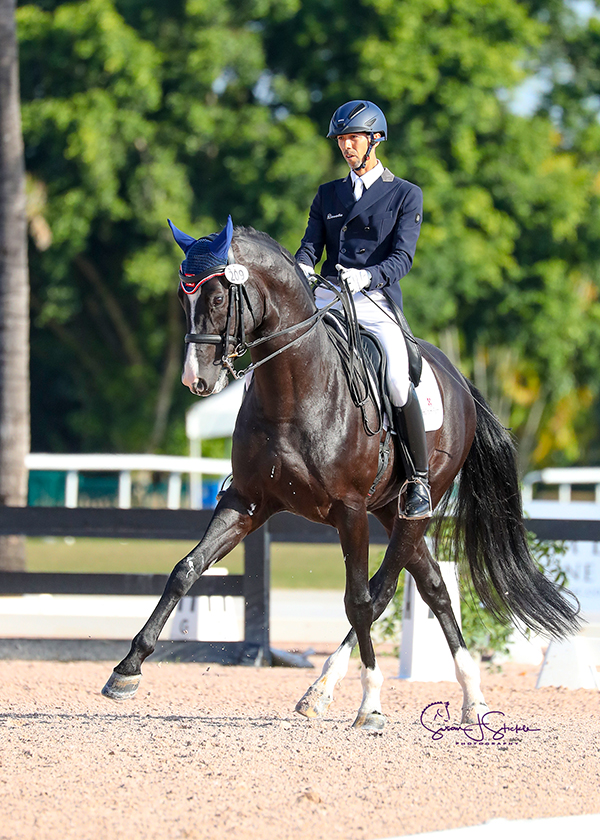 International competition at AGDF will resume for Week 12 from March 27-31, and features CDI4* dressage competition. Douglas Elliman Real Estate will present the ā€œFriday Night Starsā€ Grand Prix Freestyle CDI4* on Friday, March 29 at 7 p.m.. The Iron Spring Farm Future Stars Performance Series Final is on Saturday, March 30, at 2 p.m., with a warm-up class on Thursday, March 28.Ā For more information, please visitĀ www.globaldressagefestival.com.