Welcome back to our monthly installments of the Rider Spotlight Series! To start off the summer we caught up with a well-known name in the dressage and Wellington world, Alexander Helgstrand. Son of the Helgstrand family, owners of Helgstrand Dressage and Helgstrand Jewelry, Helgstrand has had lots of eyes on him in the industry but has made a name for himself through his talents in the arena. Read the full article to hear about his first GDF experience and his goals for the rest of the year!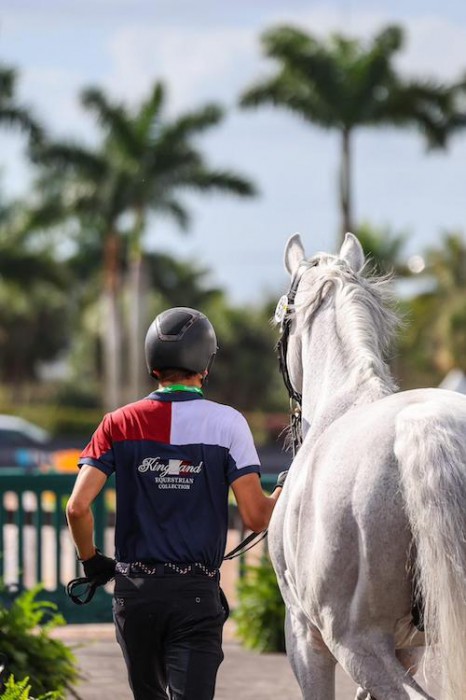 This was your first GDF season. What was your favorite part?
Wellington is such an amazing place, and overall, it was an incredible experience. But, if I must choose, I think my favorite part was the social life in Wellington. Everything is so close, and I really enjoyed competing every other weekend.
 
What are your goals for 2023?
My goals for this year will hopefully be to compete in the Young Rider division at the European Championships. I have a few young horses at home that I am hoping to bring into the ring soon as well. My main goal is to gain experience showing the youngsters because I feel like showing them is completely different than riding a schooled horse.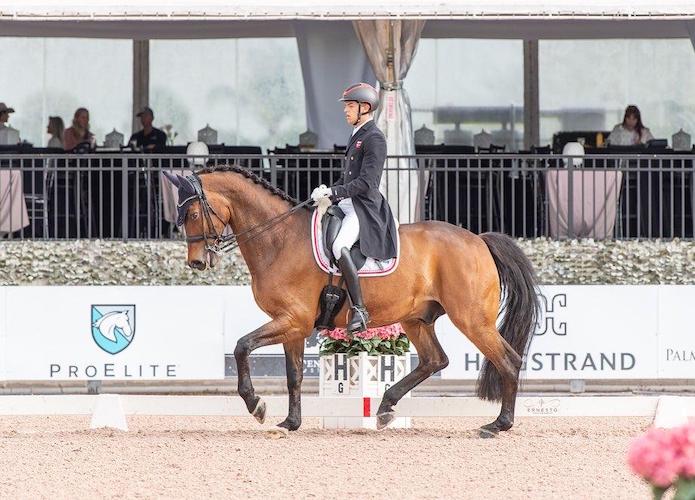 You are the son of an incredible operation, what is that like?
Of course, there are a lot of people that recognize who you are which puts a lot of eyes on you sometimes which can be frustrating. However, I feel really lucky and it's such a privilege to do what we do. I've loved being a part of this family because of how invested I am in horses myself. I've had a lot of help from the entire company and it's super fun to see everything developing.  
Are there a lot of differences between Helgstrand Denmark verses Wellington?
I wouldn't say there are too many differences. In the end we're one big team. The biggest difference I'd say would be the clientele. In Denmark it's a much bigger market because everyone is coming from around the world. So, I think the difference is the horses. The standards of the horses are always high for both operations as it's one big team.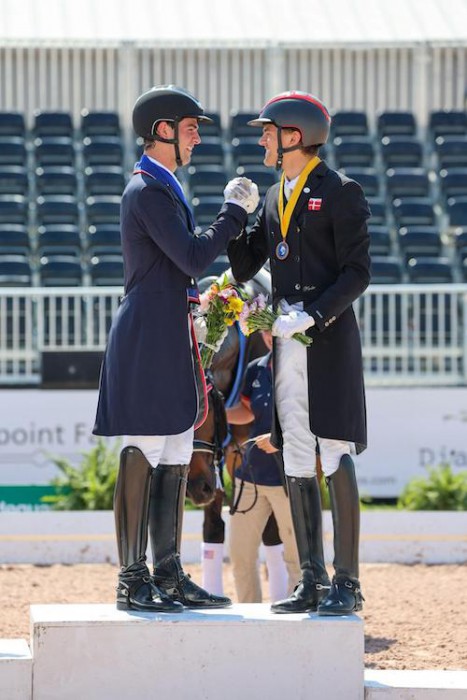 Would you spend another season here with Belantis and Super Mario? 
I'll definitely be back for another season hopefully with the two horses, but a lot can change in one year and hopefully I'll have a superstar that I can bring with me and compete at the Global Dressage Festival in 2024.
 
Do you have any upcoming horses that you are excited to compete with?
At the moment I have a few young ones that are 5 and 6. I'm still learning so much and it takes time to teach and learn all the buttons for each horse. It's quite different taking a young one in the ring verses taking a schooled horse.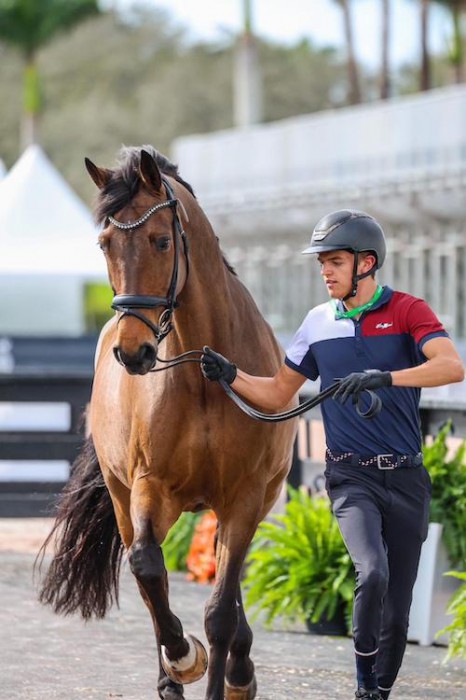 Keep an eye out for Alexander Helgstrand and his team as they make their way around the globe for the rest of 2023!