We are just five weeks out from the Adequan Global Dressage Festival's 2019 season! This week, we chatted with Jennifer Baumert. She shined bright during the AGDF 2018 season with countless jaw-dropping performances and impressive placings. A few of her most notable rounds were aboard the up-and-coming dressage superstar, Handsome. There's no doubt that we'll be hearing more about this talented duo in the upcoming months! Continue reading to hear more about what Jennifer has been up to, and all that she has planned for the winter season.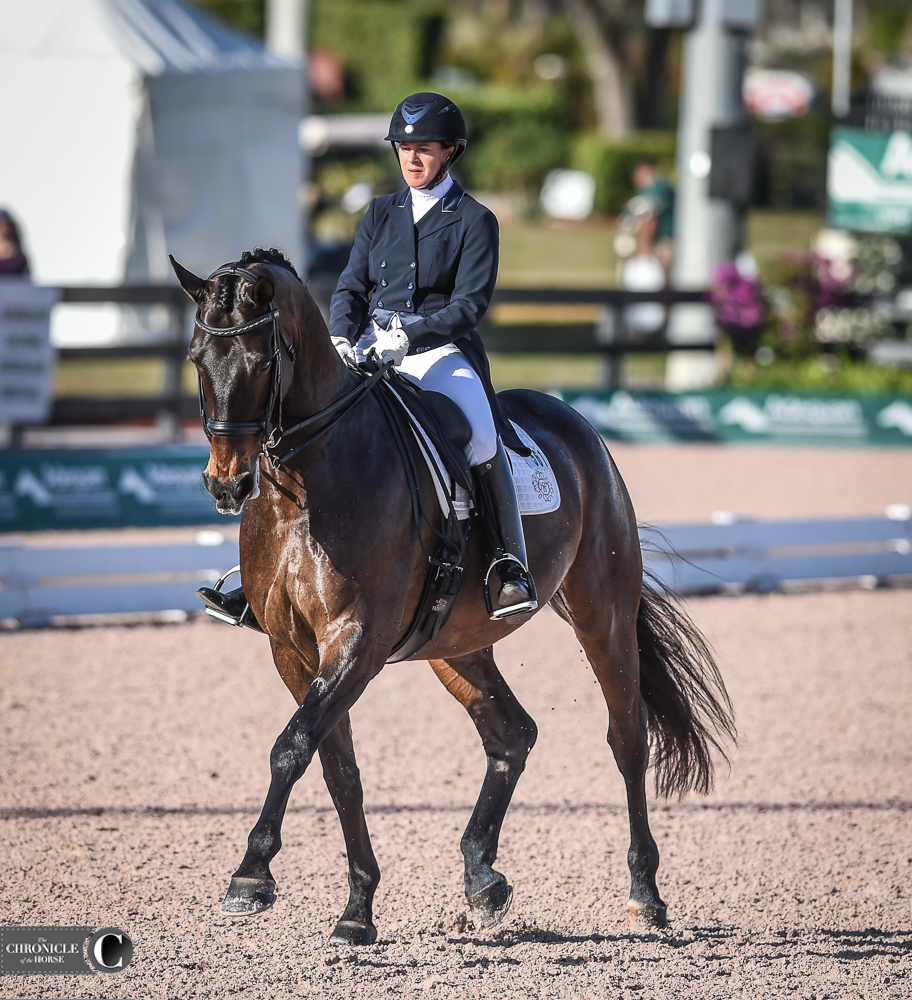 How has the rest of your 2018 show year been since AGDF?
Everything has been great since last season. Handsome has been fantastic. My relationship with him is so strong, and he really knows his job. He gave an awesome performance at the National Championship, and ended up second overall! I was very, very happy with his performances, and I couldn't have asked for anything more from him. He really is a special horse, and I am just so fantastically lucky to have the ride on him.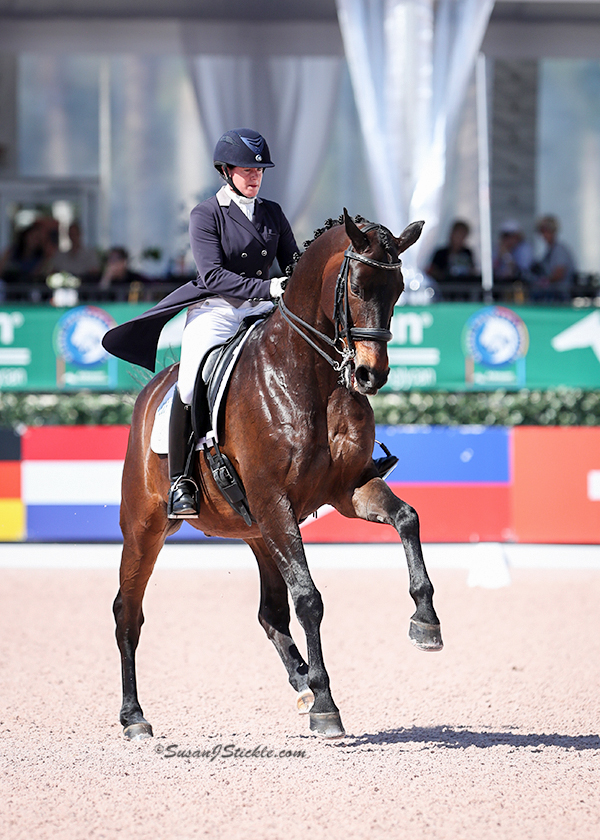 Are you coming back for the full 12 weeks at AGDF?
Yes! We'll be in Florida for five or six months total.
What's your favorite thing about AGDF?
I just love the energy there. The atmosphere is electric without being too much. I love seeing all of the same faces in the office and at the in-gate. The whole team works so hard to ensure that the show runs smoothly. They are fantastic and really make it special!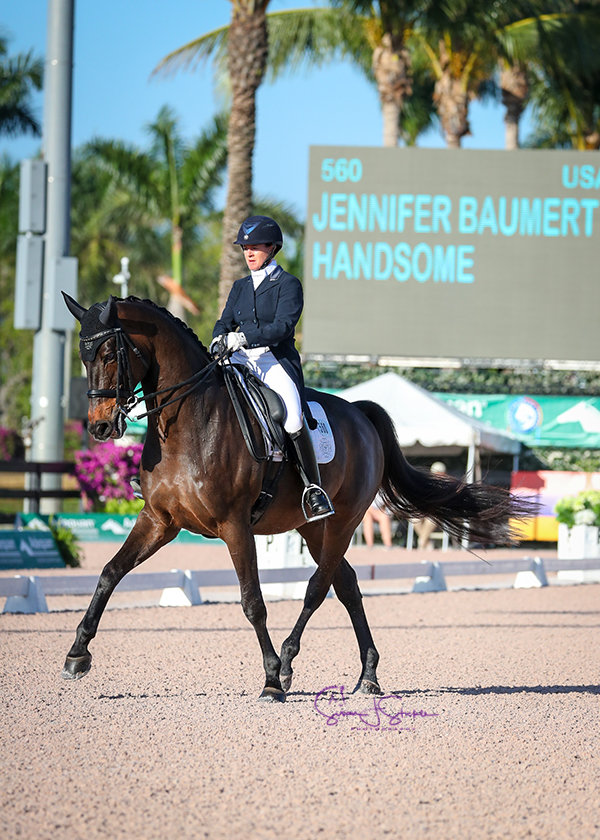 Are there any horses you're most excited about?
I am really excited about Handsome. He's at the top of his game. It's very motivating for this season! I feel so fortunate to not only be working with such a fabulous horse, but the whole team. Betsy is absolutely the most supportive owner. She has been a competitor herself, so she knows the sport from that perspective. I am fortunate to be coached by Debbie MacDonald as well. She doesn't miss a thing! I'm so grateful for my amazing groom, Morgan, our fabulous vet and farrier… the recipe for success is all there. I've never had that opportunity before, and it's really very special. I don't take it for granted!
Are there any classes you're looking forward to most?
Handsome has made tremendous progress toward the grand prix, but he's not going to be ready to show in the grand prix ring quite yet. Since it is a Pan Am year, we've decided to compete in the qualifiers for the Pan Am Games. We'll see how that goes!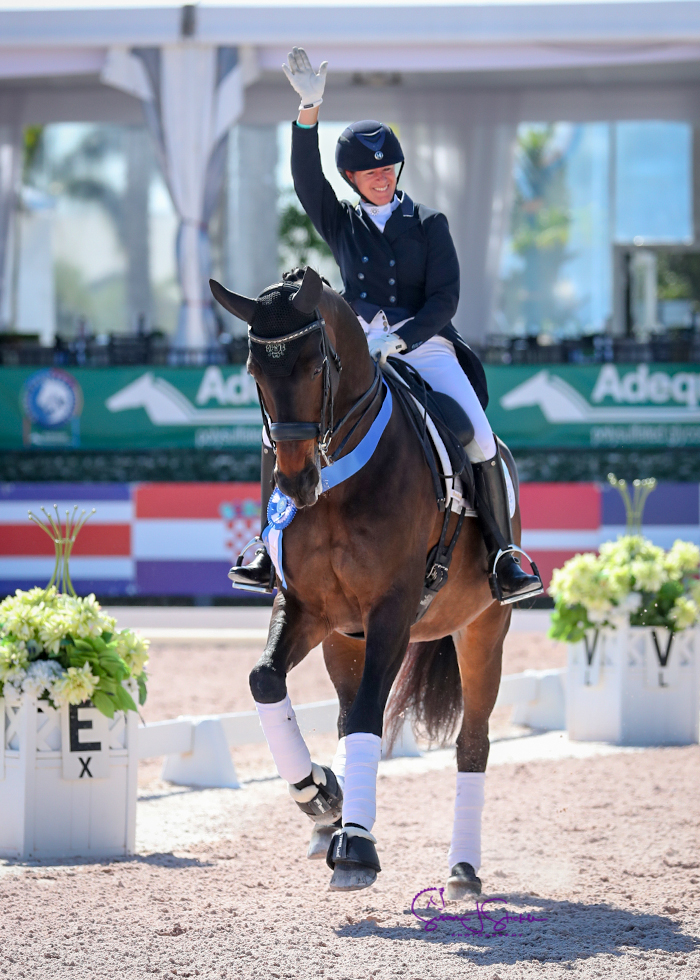 What advice would you give to someone who's showing at AGDF for the first time?
My advice would be to treat AGDF like it's just any other show. Don't build it up and get worried about it, because everybody there – whether they're in the judges box or sitting on the sidelines – wishes nothing but the best for the competitors. Even though it is a big show atmosphere, you really are amongst friends. Anyone who's competed in dressage knows how hard it can be. Everyone is rooting for you! There's a real sense of community, and that's probably my favorite thing about it.
Thank you, Jennifer. We'll see you and Handsome in just five short weeks for ADGF 2019!