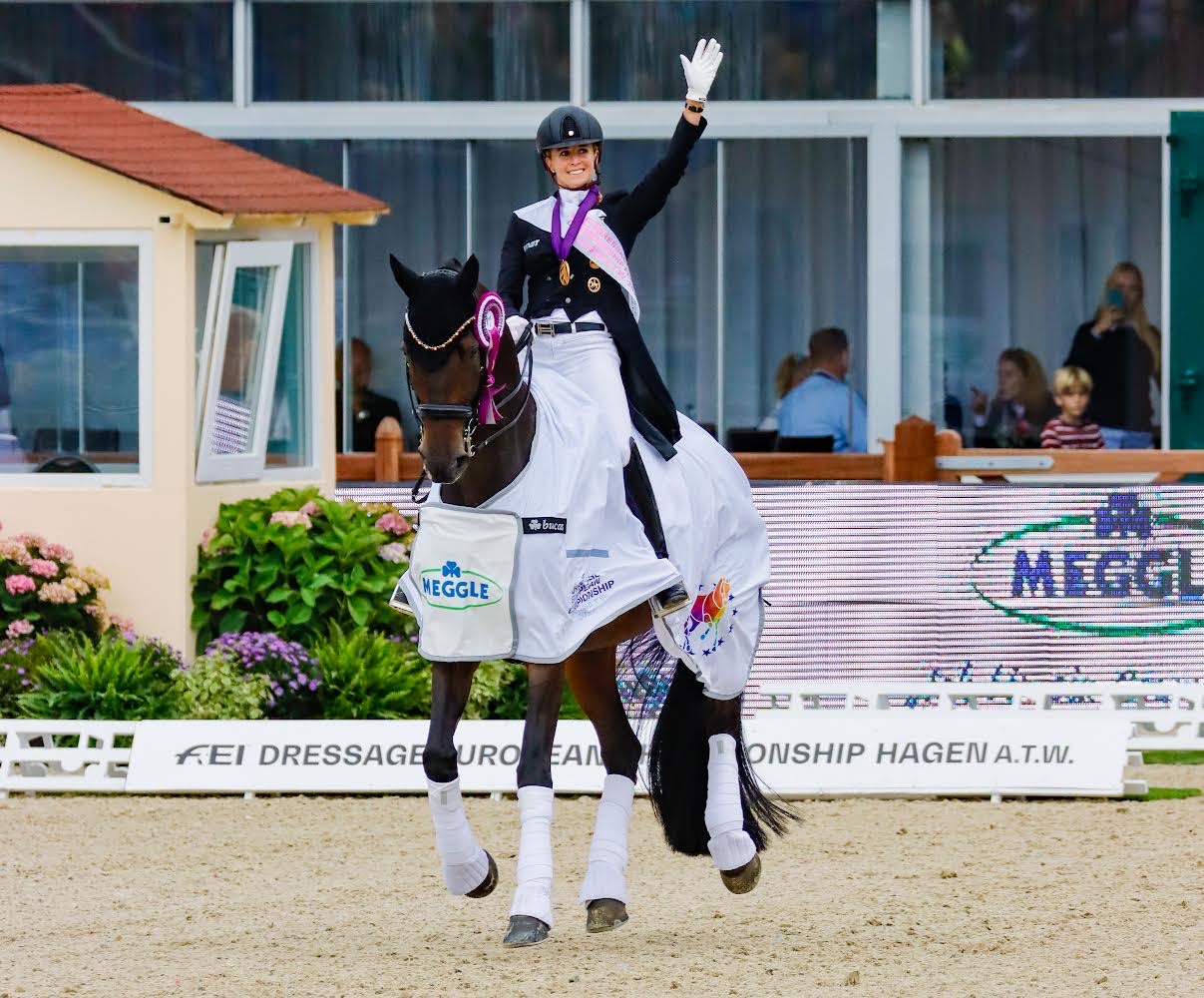 Wellington, FL – March 23, 2022 – Riders have been announced for tomorrow night's "An Evening With an Olympic Champion," on Thursday, March 24, featuring 2020 Tokyo Olympic Games team and individual gold medalist Jessica von Bredow-Werndl of Germany.
The riders will work with von Bredow-Werndl in the clinic, while spectators audit and learn alongside them. They include:
Hannah Beaulieu and the six-year-old Siri
Louisa Marcelle-Eadie and the eight-year-old Elan de Chenu
Emily Donaldson and the 13-year-old Beaujolais
Kristina Harrison-Antell and the nine-year-old Felix
Ali Potasky and the nine-year-old INXS
The evening will take place in the Global International Arena at the Adequan® Global Dressage Festival show grounds. Gates will open for admission at 5:00 p.m. with the clinic starting at 5:45 p.m. General Admission Stadium Seating tickets are $50 each with limited availability. VIP seating is also available, which includes reserved seating with food and open bar in the VIP tents.
Along with her golden Olympic performance at the 2020 Olympic Games, Jessica won the team gold medal at the 2018 FEI World Equestrian Games and the 2019 European Championships. At the 2021 European Championships, she and her top partner Dalera won team and two individual gold medals.