For Immediate Release
Deirdre Sullivan for Jennifer Wood Media, Inc.
Wellington, FL – January 18, 2019 – The second week of the Adequan® Global Dressage Festival (AGDF) features CPEDI 1*/2*/3* Para Dressage, presented by Adequan®, Mission Control, Nutrena, and Fair Sky Farm. The competition began Friday, January 18, and will continue through Sunday, January 20. Competition on Sunday features CPEDI 3* Freestyle classes from Grade I to Grade IV.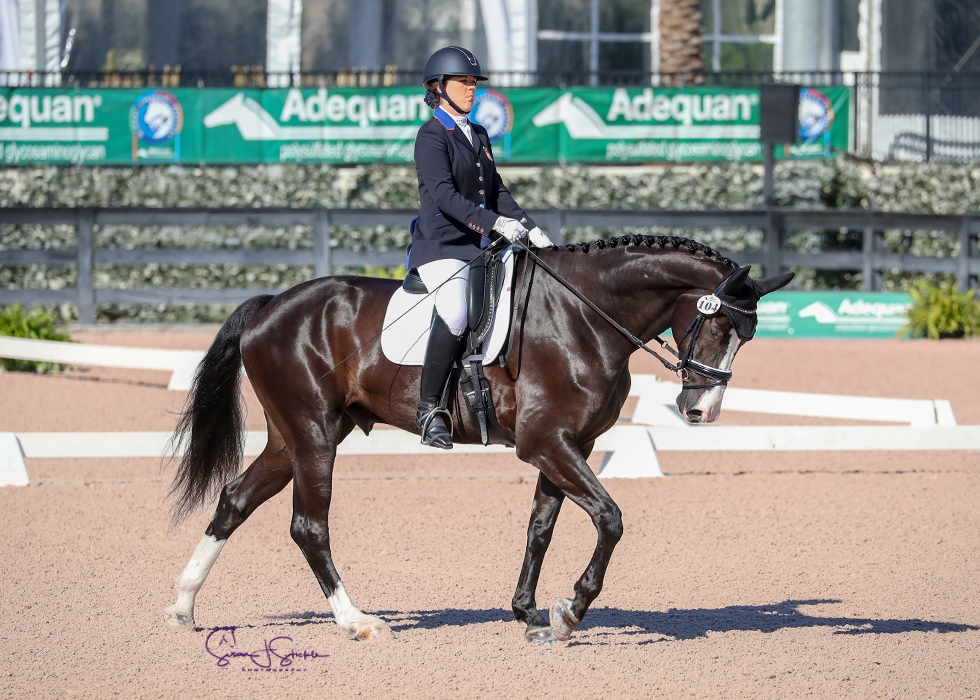 Roxanne Trunnell (USA) started the day with a win in the FEI Para Team Test Grade I – CPEDI 3*, with a score of 73.690%. Trunnell rode Dolton, a seven-year-old Hanoverian gelding by Danone I and owned by Kate Shoemaker. Grade I is for riders with the most severe impairments.
Trunnell is from Kennewick, WA, and moved to Florida to train with Andrea Woodard. About her relationship with Dolton, Trunnell said, "It's getting stronger. What I really love about him is how friendly he is. He is a young horse, but on the ground he acts really cute. I love how calm he is under saddle. I'm used to riding spooky horses and he never spooks with me."
"The stretch circle, we've really be working on getting in the stretch," said Trunnell of her test goals. "I want to get him up in the bridle a bit more and I'm hoping to do Tokyo [Olympics] with him. That would be exciting."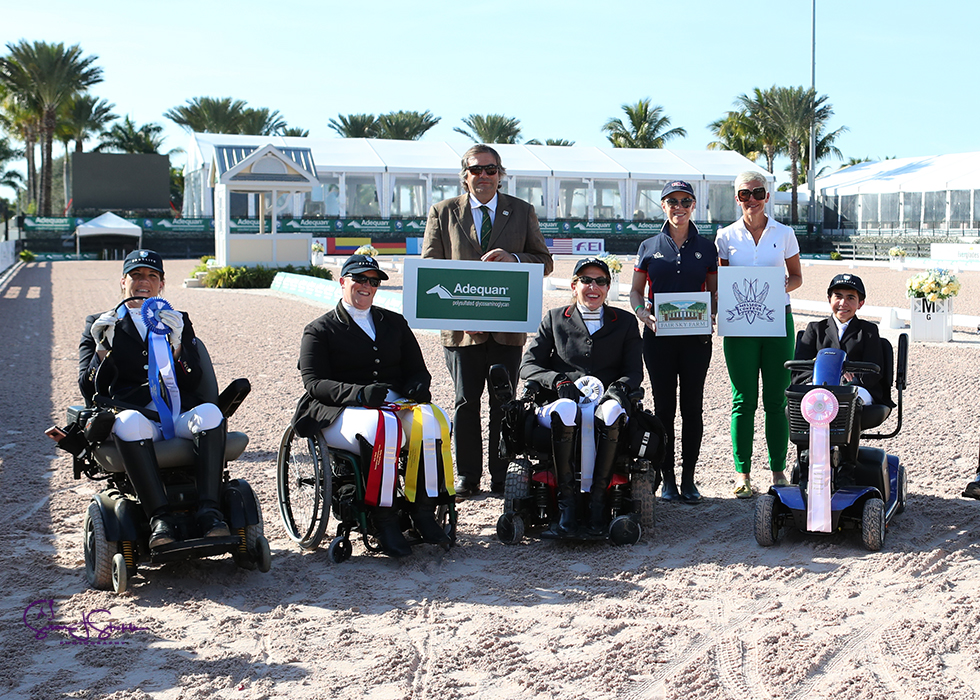 Fellow USA rider Rebecca Hart won the FEI Para Team Test Grade III – CPEDI 3* with a score of 72.794%. Hart rode El Corona Texel, a 10-year-old KWPN gelding by Wynton and owned by Rowan O'Riley.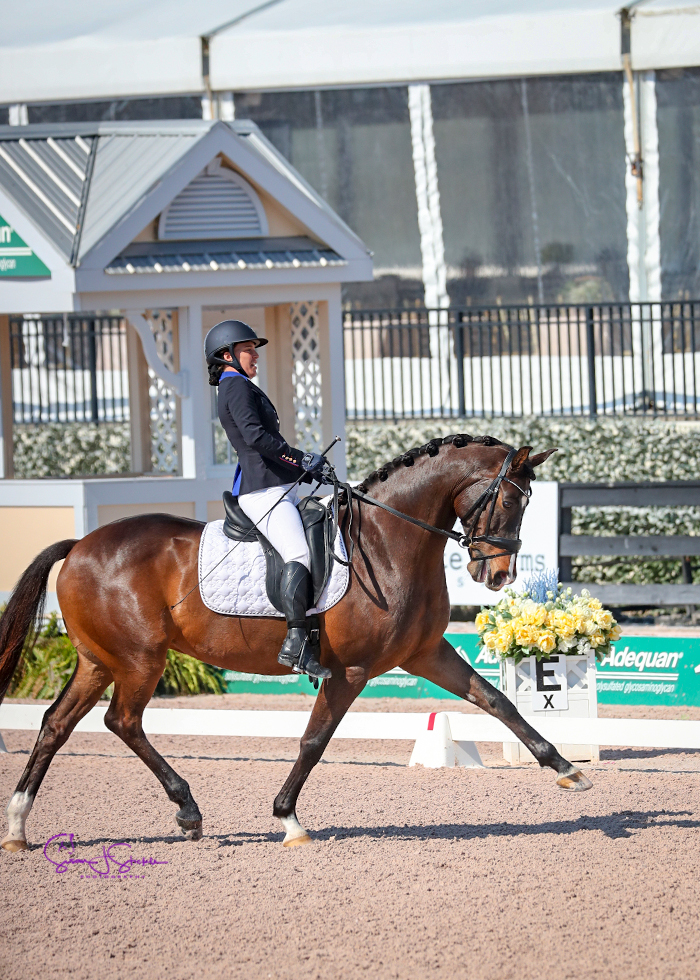 In the FEI Para Team Test Grade II – CPEDI 3*, Alanna Flax Clark (USA) won with a score of 64.899%. Clark rode her horse El Paso, a 15-year-old Dutch Riding gelding by Elegant.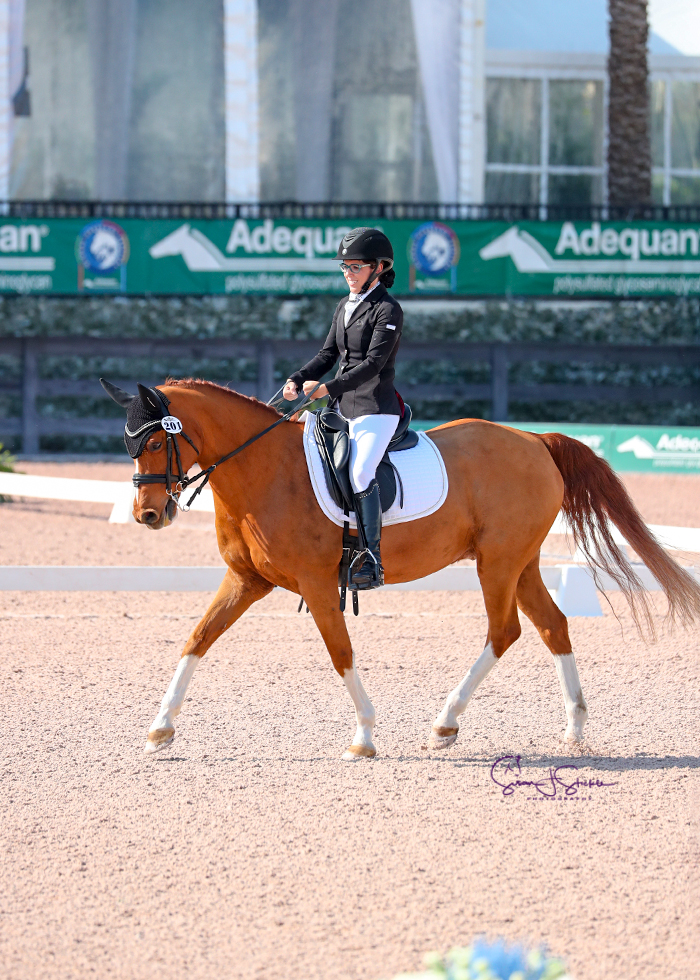 To end the day, Kate Shoemaker (USA) won the FEI Para Team Test Grade IV – CPEDI 3* with a score of 74.208%(corrected score). Shoemaker rode her horse Solitaer 40, a 12-year-old Hanoverian gelding by Sandro Hit.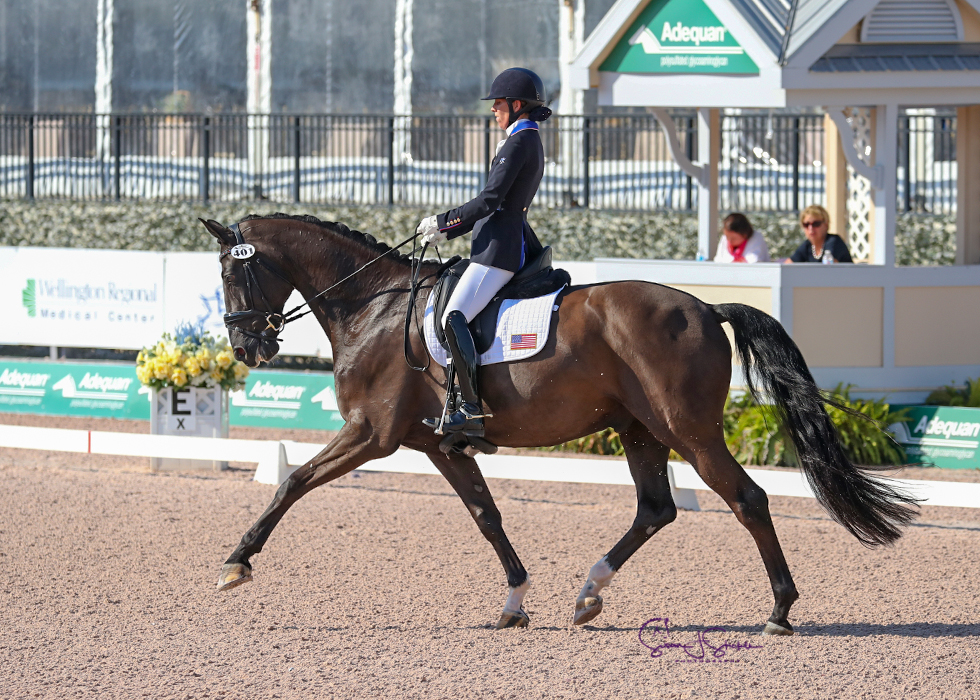 Competition at AGDF continues January 19 with the Para Individual CPEDI 3* tests. For more information and to see a full list of results, please visit www.globaldressagefestival.com.