Give a warm welcome to this week's rider spotlight hailing from Canada, Denielle Gallagher-Legriffon! Alongside her husband, Bertrand Legriffon, who develops hunter/jumpers, the equestrian power couple also has two daughters to keep their hands full. Denielle discusses her shift from eventing and showjumping to dressage at a young age, and how her background in the other disciplines has helped her in the dressage arena. Read below to find out more about Denielle and her upcoming season, favorite AGDF memory, and her perfect vacation spot!
You began your career in eventing and show jumping. Why did you decide to change disciplines to dressage full-time?
I went to groom for Ashley Holzer when I was 20 years old. Ashley was a Canadian Grand Prix dressage rider who was living in the United States at the time. At Ashley's, you not only needed to be able to care for the horses, but also help her warm them up. I will never forget the first time I sat on one of her horses; he was a big black stallion named Macho. Of course, I had gripping legs from the years of jumping and could hardly sit his big trot so all he did was passage around and I struggled to make him stop. His mouth was so soft and you could really ask anything you wanted. I thought to myself, "wow if our jumpers could do this we would win everything!" I would jump her dressage horses for her and over time I learned to sit up and relax my legs and it developed into a passion. I had no idea how hard and how detailed it really was. It gave me a whole new appreciation for the sport. 
How do you manage your riding while also being a mother of two?
Being the queen of multitasking and having a great support team! When my girls were younger, my husband and my groom at the time, Annie Mcfee, used to wear the ring bag on their backs and the baby carrier on the front! I took my girls everywhere I went and we all just rolled with it. My kids became everyone's kids as so many of my peers and friends were always there to help. Many of my grooms had double duty!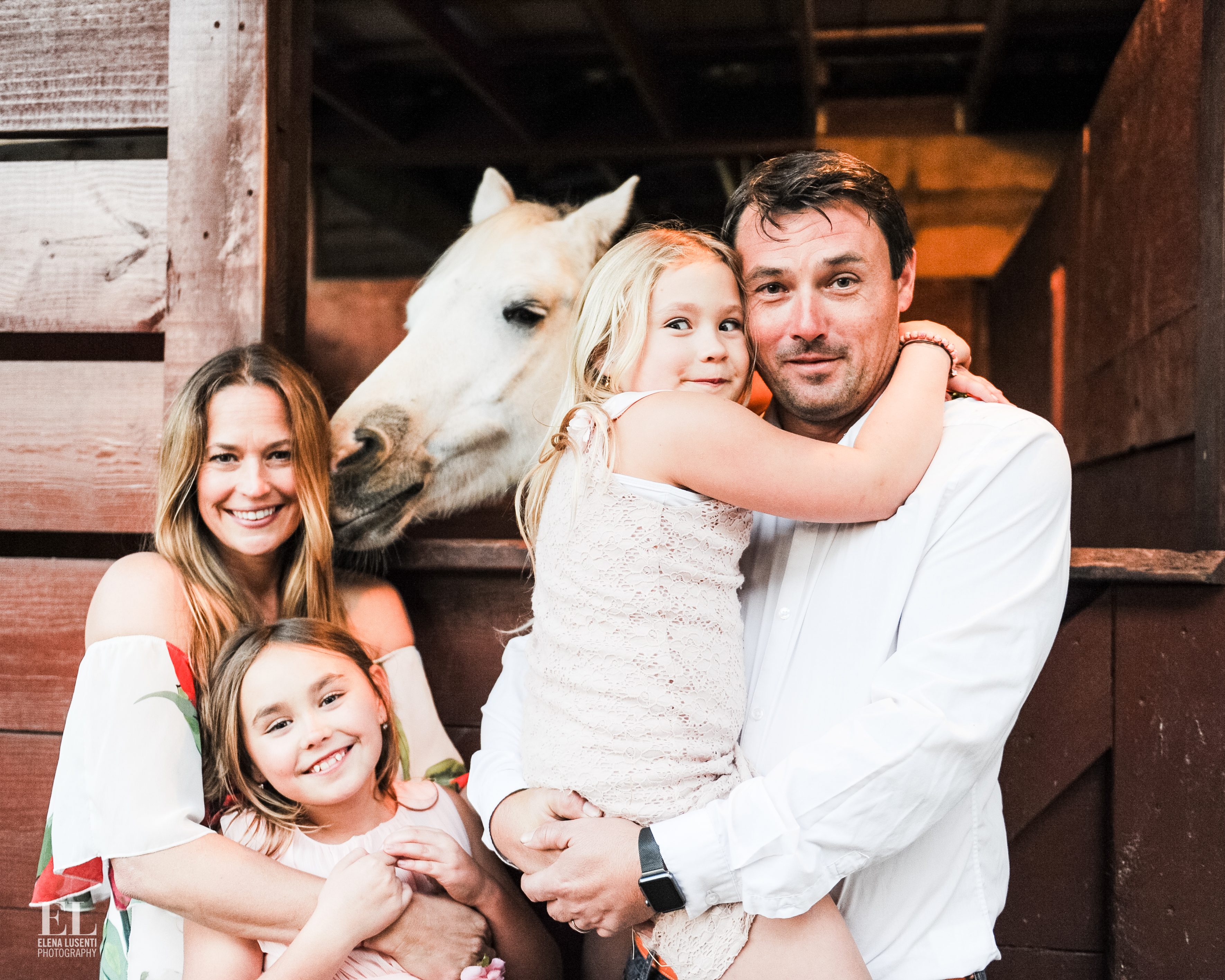 Your husband, Bertrand Legriffon, is involved with hunter/jumpers; how has that helped you with your dressage training? 
My husband's involvement in hunter/jumper has definitely helped in the sense that he is always very good with horses who you need to think outside of the box with. He helps me realize when I need to adjust my program based on what each horse needs most. Sometimes, that's not being in the dressage arena. Sometimes, it's making them jump what they are afraid of, and sometimes it's being more casual in the training with them and doing less. He has really helped me learn how to make my horses happy. 
What horse are you most excited about this upcoming season?
I actually have two horses that I am especially excited about for this season! Wilson Pickett is a Grand Prix horse my good friends PJ Rizvi and Ashley Holzer generously offered me. I am slowly campaigning him for Tokyo. And of course, my longtime mare, Golden Girl. She is coming 10 and doing all of the Grand Prix work now at home. Now, it is only a matter of getting some positive ring experience in some CDI small tours, and then we will hopefully move her up to the Grand Prix ring by the end of the season.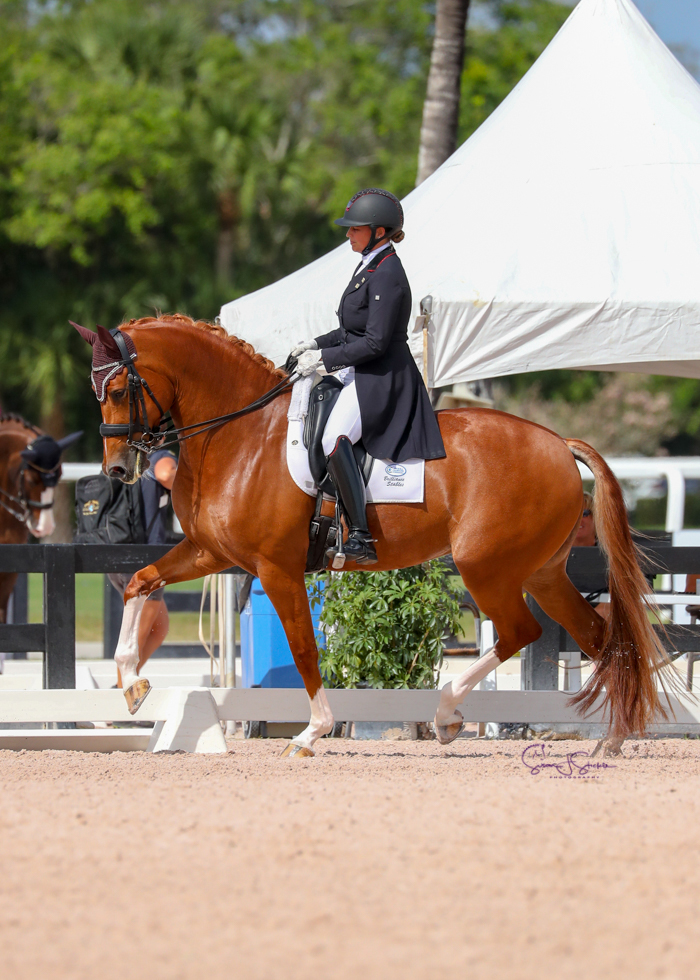 What is your favorite memory at AGDF?
My favorite memory at AGDF is watching the Olympic candidates compete Friday night under the lights. It is so exhilarating and really makes you want it. I love being able to support the other riders and be their cheerleader, so to speak. We all need that. 
If you could go anywhere in the world right now for vacation, where would you go?
Hmmm good question. I would honestly go to Canada to see my family. Because of the pandemic I have not been able to see them for over a year now. I miss them terribly. Hopefully, soon we can all be with our family's from afar!
Thank you for your time Denielle. We can't wait to watch your success this season at #AGDF2021!