The countdown to the Adequan® Global Dressage Festival 2019 season begins! In just six short weeks, we will welcome competitors and their horses back into the ring and under the palms.
As the 2019 season nears, we're catching up with riders each week to get an inside scoop on what they've been up to and their upcoming plans. This week, we are featuring Canadian young rider, Vanessa Creech-Terauds. The talented dressage queen spent her summer capturing blue ribbons at dressage shows across Canada, the U.S., and Europe. Continue reading to learn more about her busy summer and exciting plans for AGDF 2019!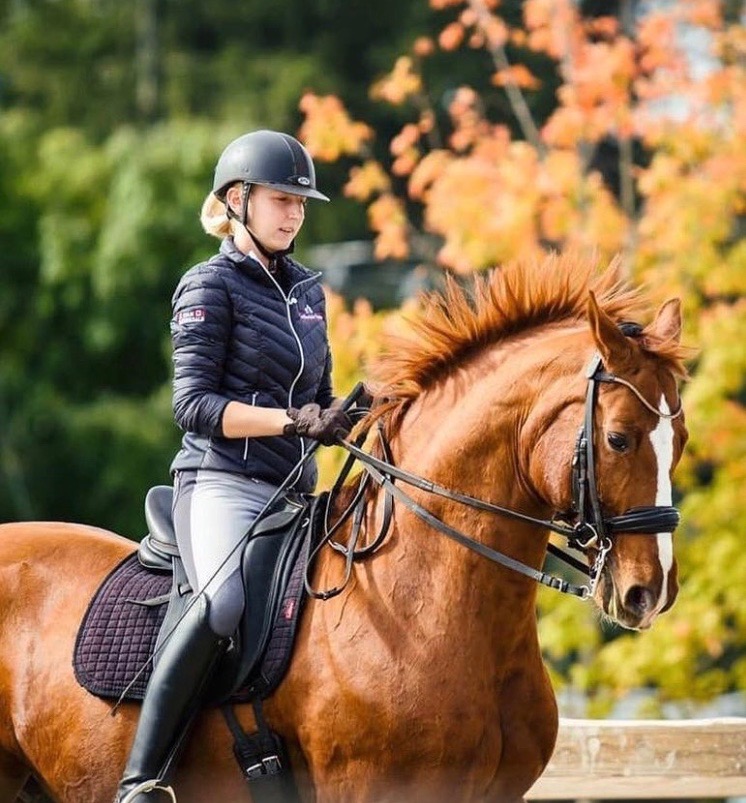 How has the rest of your 2018 show year been?
It's been a really great season! We've had some really exciting highlights. For example, I took two horses to dressage at Devon in September, and we were able to win the Young Rider division and the U25 division. That was really exciting. It was only my second year showing there. I just love it! It's always a fun environment to ride in the Dixon Oval. 
Where did you show this summer?
We did a couple of shows in Ontario, Palgrave, Toronto and Ottawa, with a couple of CDIs here and there. We also went to South Carolina for the WEG training camp, which was really fun. It was my first time going, and I went as a groom for my mom who was riding. And we got to see the riders go at WEG! I also showed my mom's previous grand prix horse, Devon L, in the U25. We had a really great season together, and actually won the Orion Cup towards the end. It was sponsored by Pia Fortmuller, in memory of her grand prix horse who had passed away. We went to the Royal Winter Fair, and they awarded it there for the first time, so I got to stand in the big ring and get my picture taken and everything. It was really cool!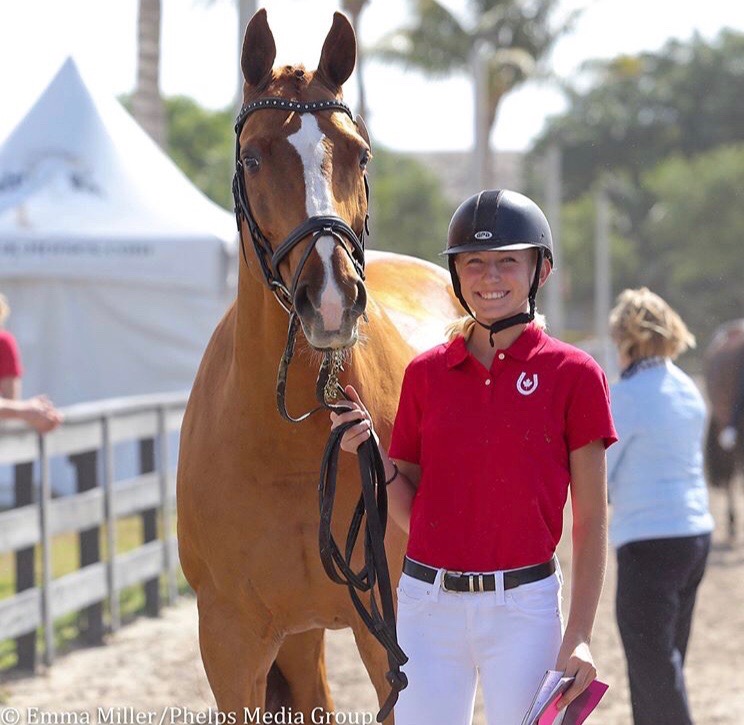 Will you be returning to AGDF for the full 12 weeks? 
Yes, I will. I'm really looking forward to it! I'll be taking a year off from school, so it'll be my first season where I'm able to stay for the whole time. Before, I would have to come home and take my exams in January. Even when I was there in February and March, I had to juggle online school as well as going to the barn, riding, and showing. This season is going to be really awesome! We're leaving just after Christmas and will be there for the rest of the season. I just love showing there every weekend. The whole facility is so much fun. It's so great to be able to ride in a big environment like that.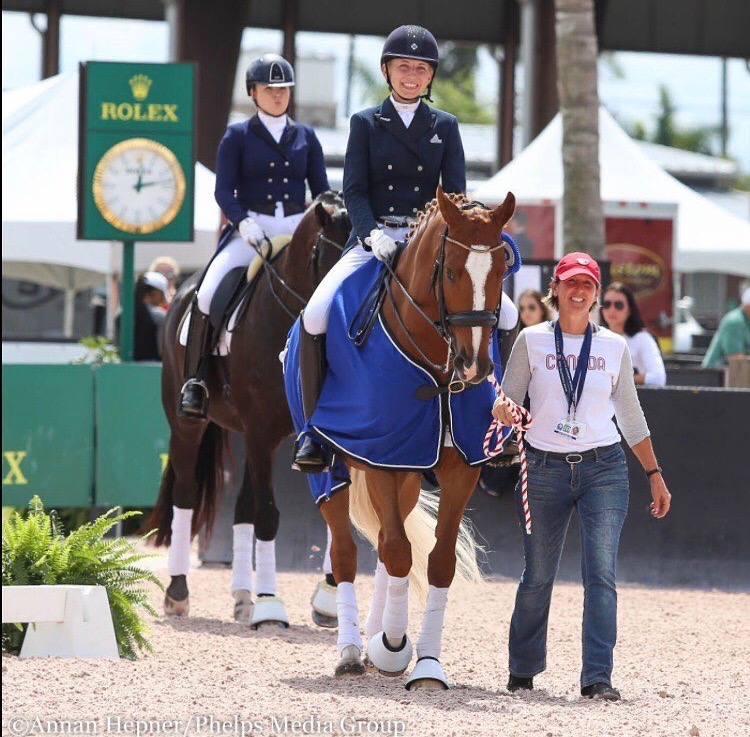 Are there any horses you're most excited about? 
Between my mom and myself, we ride nine horses who are all owned by Louise Leatherdale at Leatherdale Farms. Naturally, we are very grateful for her and her amazing support. She's always understanding and loves watching the horses develop at home, in Florida… wherever we're showing. Her support is truly amazing!
I'm really looking forward to bringing up a new horse, Harley L, who is actually a homebred from Leatherdale Farms. I showed him a little bit in the young riders and the National in Florida last year. I'm hoping to move him up to the CDI ring this year. It'll be really exciting to see how he progresses! I also ride another Leatherwood Farms homebred mare owned by Louise. We've done the Florida USEF in the young rider division, we won the young rider division two years ago, and we were reserve champion last year. I even showed her in Hagen, and was on the podium after our freestyle. That was amazing! I have to say, though, I really love riding all of them.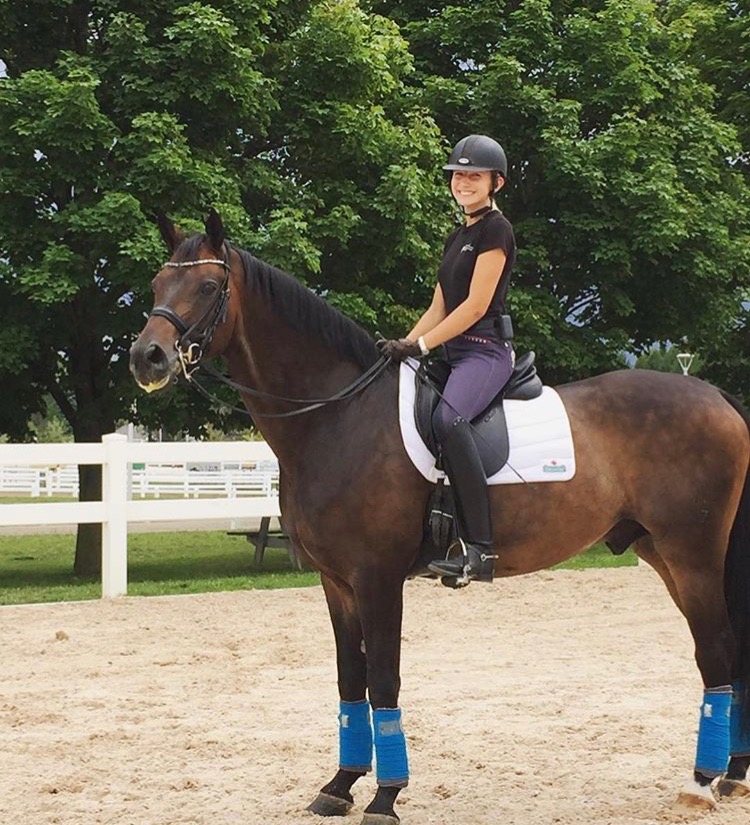 Which classes are you most looking forward to?
 I'm most excited to show in the U25 classes. For me, I'm still getting used to the grand prix movements and riding through all of that. I really love being able to learn how to ride pirouettes, two tempis, one tempis, all in the ring.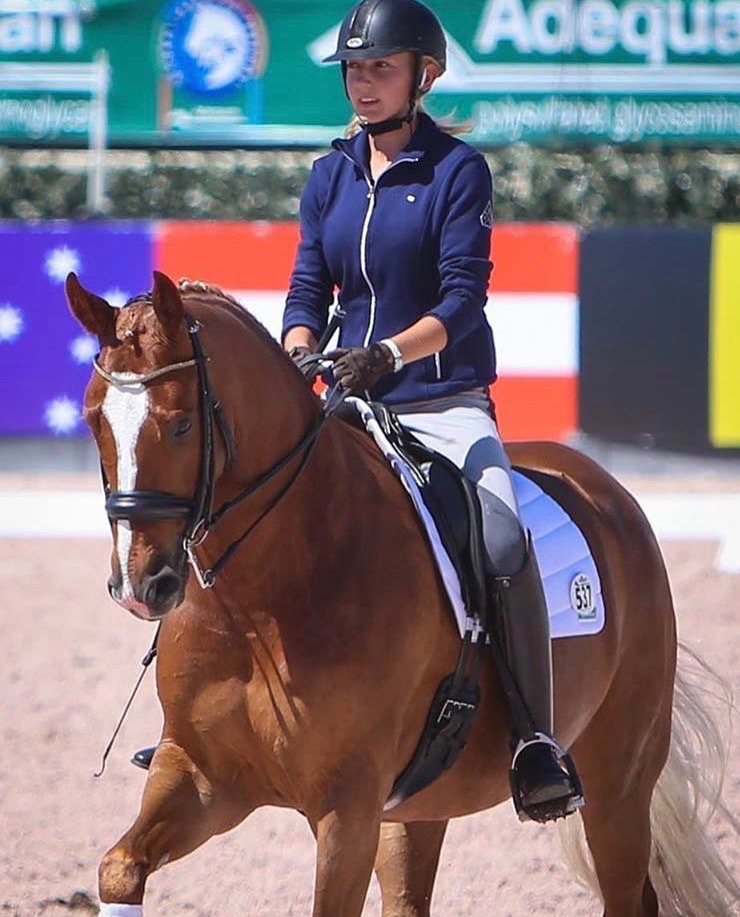 What advice would you give to someone who's never shown at AGDF before?
Because it's such a big and great environment, you really need to take it step by step. There are so many amazing riders you can learn from there. Rather than being overwhelmed, nervous and intimidated by all of it, you really need to take that opportunity to learn from the riders, immerse yourself in all of it, and have a lot of fun. That's really important. Take the opportunity, have fun, learn, and just have a good time!
Thank you and best of luck, Vanessa! The countdown is officially on. We'll see you soon for the AGDF 2019 season!