At 21-years-old, Austria native and dressage rider Diana Porsche already has an impressive resume. Diana fell in love with the equine world at a young age, and received her first horse at the age of 12. Porsche is currently ranked 9th on the FEI Youth Dressage World Ranking List-U25 with mount Di Sandro OLD, and has several young horses coming into play as she continues her riding journey.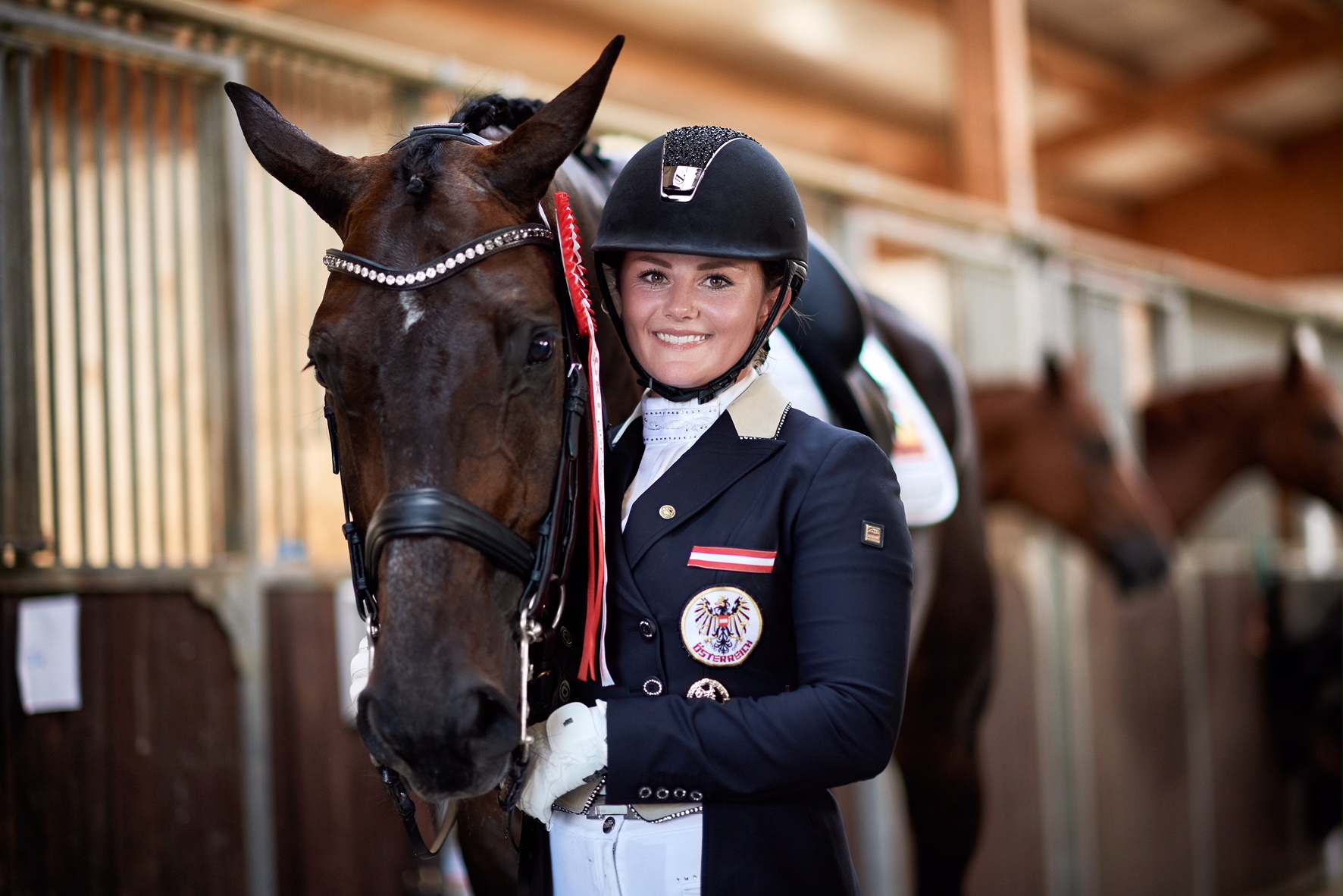 What did your summer look like?
I spent three months in Wellington with my coach Leida Collins in order to prepare intensively for the summer season. I participated in Eindhoven, Rotterdam (5th place GP Freestyle, 5th place GP), Aachen (11th place GP and Int II) and Roosendaal (5th place GP 16-25, 6th place Int II, 8th place GP FS 16-25) but I unfortunately had to cancel my start at the European Championships in Lamprechtshausen (Austria) for Di Sandro OLD was injured. Luckily, I was able to gain the title Young Rider at the Austrian Championships in Vienna in September with Douglas.
What is the most fun non-related horse thing you did this summer?
That was for sure my family holiday in Dubai. There was so much sun and so much to discover. One of my favorite sightseeing experiences was a tour through the desert. I even sat on a camel – that was pure fun!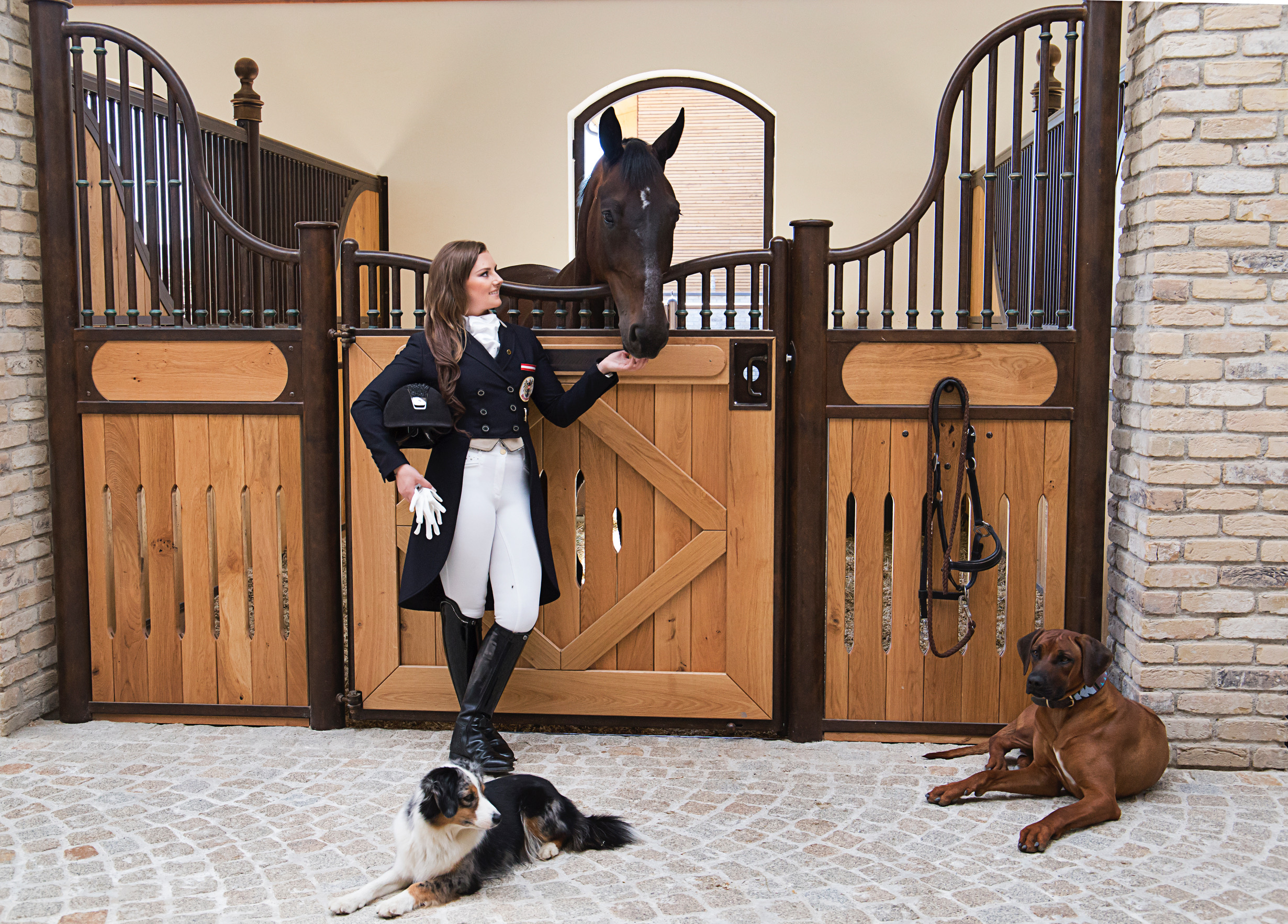 What are your goals for AGDF 2018 goals?
I am focused on bringing my two young horses (Chrevi's Ravello and Douglas) closer to the professional riding scene. I hope they will be able to get loads of experience and develop a routine.
What is your favorite riding- career memory?
My bronze medal 2016 at the U25 European Championship in Hagen/Germany.
What is your best Adequan® Global Dressage Festival memory?
Winning the U25 Youth Championship with Di Sandro OLD last season!
Do you have any other horses in your program, what are your goals with them?
Ravello and Douglas. Douglas (born 2008) is a crossbred horse from the Netherlands. He is really big, his charisma is persuasive. He is one of my great future hopes. The same goes for Ravello (born 2008), a Danish crossbred horse. He is more sensitive but when it comes to motion he is absolutely stunning.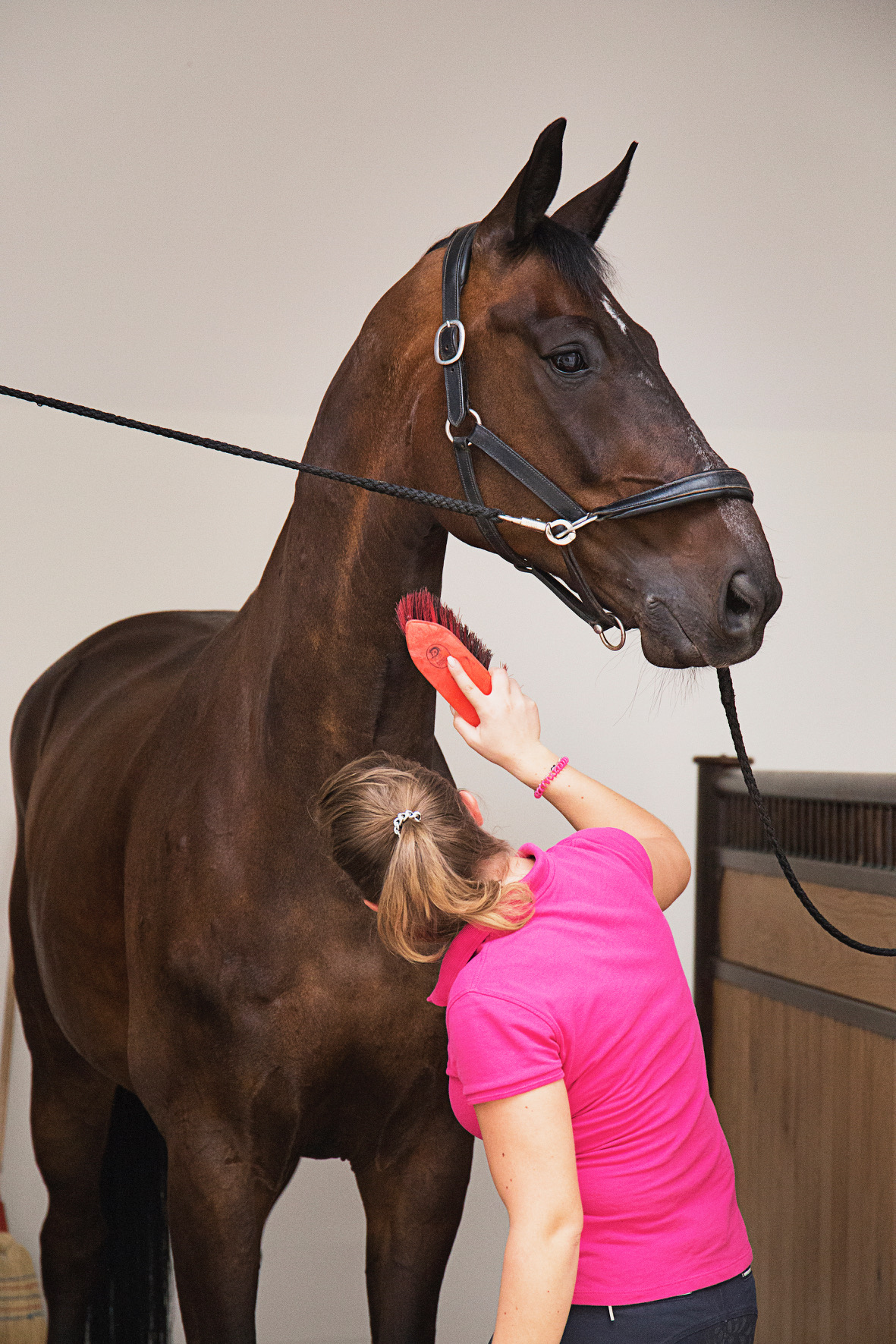 Photos courtesy of Diana Porsche, by Lily Forado.