At sixteen-years-old, Jessica Jo "JJ" Tate made her FEI career debut. Since that time, JJ has trained and competed numerous horses at the FEI levels, including eight at Grand Prix. By the end of 2000, JJ had led her North American Young Rider team to a silver medal, competed in the Pan American Games Selection Trials, and had earned her USDF Bronze, Silver and Gold medals. In 2006, Tate rode mount Cambay to the Grand Prix Special Championship at the Winter Equestrian Festival in Wellington, FL, marking them as the FEI High Point Champions. The duo were also World Cup reserve finalists, longlisted for the World Equestrian Games, and were top finishers in the Grand Prix at Dressage at Devon.
With an impressive lineup for this winter season, JJ is eager to get back into the International arena. Follow along to learn more about her horses, her goals for the circuit, and her most recent career moves!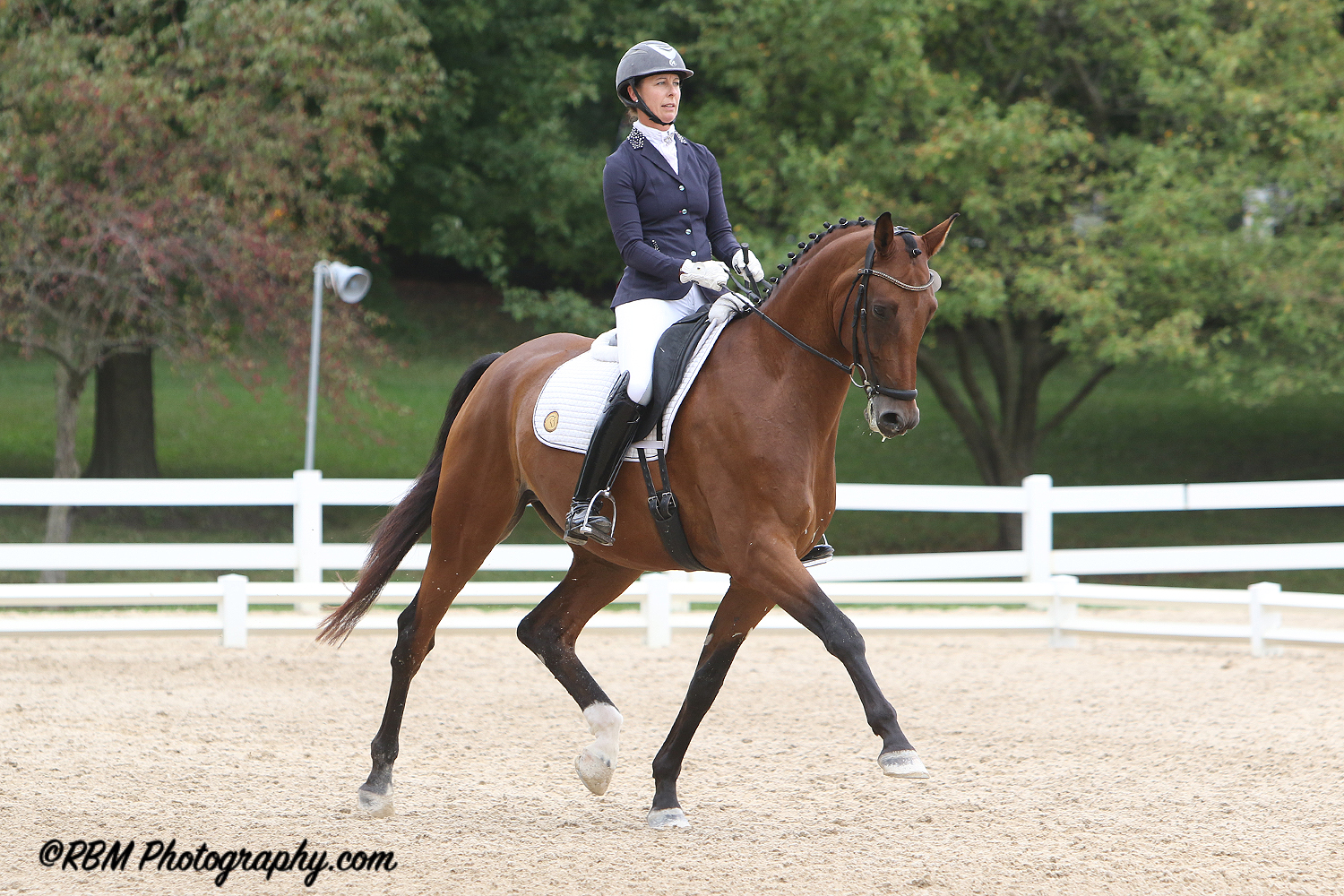 What has your summer looked like with your horses and your business?
JJ: My summer was wonderful! I have a lot of exciting horses at the moment and they all did really well in their respective levels, from 3rd level to International Grand Prix! We also decided to make Landrum, South Carolina, our permanent home and have purchased a beautiful farm in the foothills of the Blue Ridge Mountains! My business has had the opportunity to change a little from what it was before and I have the chance to grow my competition string and concentrate on my riding career, so that is really terrific!
Can you tell us a little bit about the horses that you will be competing this season at AGDF?
JJ: The horses I will be competing are as follows:
Faberge- (14-year-old Westfalen gelding owned by Elizabeth Guarisco-Wolf) Fiji and I will be competing in the International ring at the Grand Prix and Freestyles! I have been training this horse for 8 years and I just love him! He's come up through the National Young Horse and Developing Horse program, so it's really fun to see him reaching the top sport! He had a top 5 finish in the Freestyle at the Dressage at Devon CDI so hope to continue to dance this winter season!
Cayman V- (14-year-old Danish gelding owned by Joe & Jen Tate) Caymers and I will be doing National and the International Grand Prix as well! He is a newer ride for me, but our relationship is growing and we are starting to really click! We had a great win at the Tryon CDI in the Grand Prix Special, so looking to keep that momentum going!
Montana- (12-year-old Danish gelding owned by Brenda & Claude Duet) Tanners and I had a great year, top placings in the small tour internationally and at the Festival of Champions at Gladstone. Then we moved up to the Grand Prix in the fall, and we won the BLM Championships at Intermediare II & Grand Prix! We will start with the National Grand Prix and hope to move into the CDI ring by end of season! Tanners has a heart of gold and I'm so excited for his future!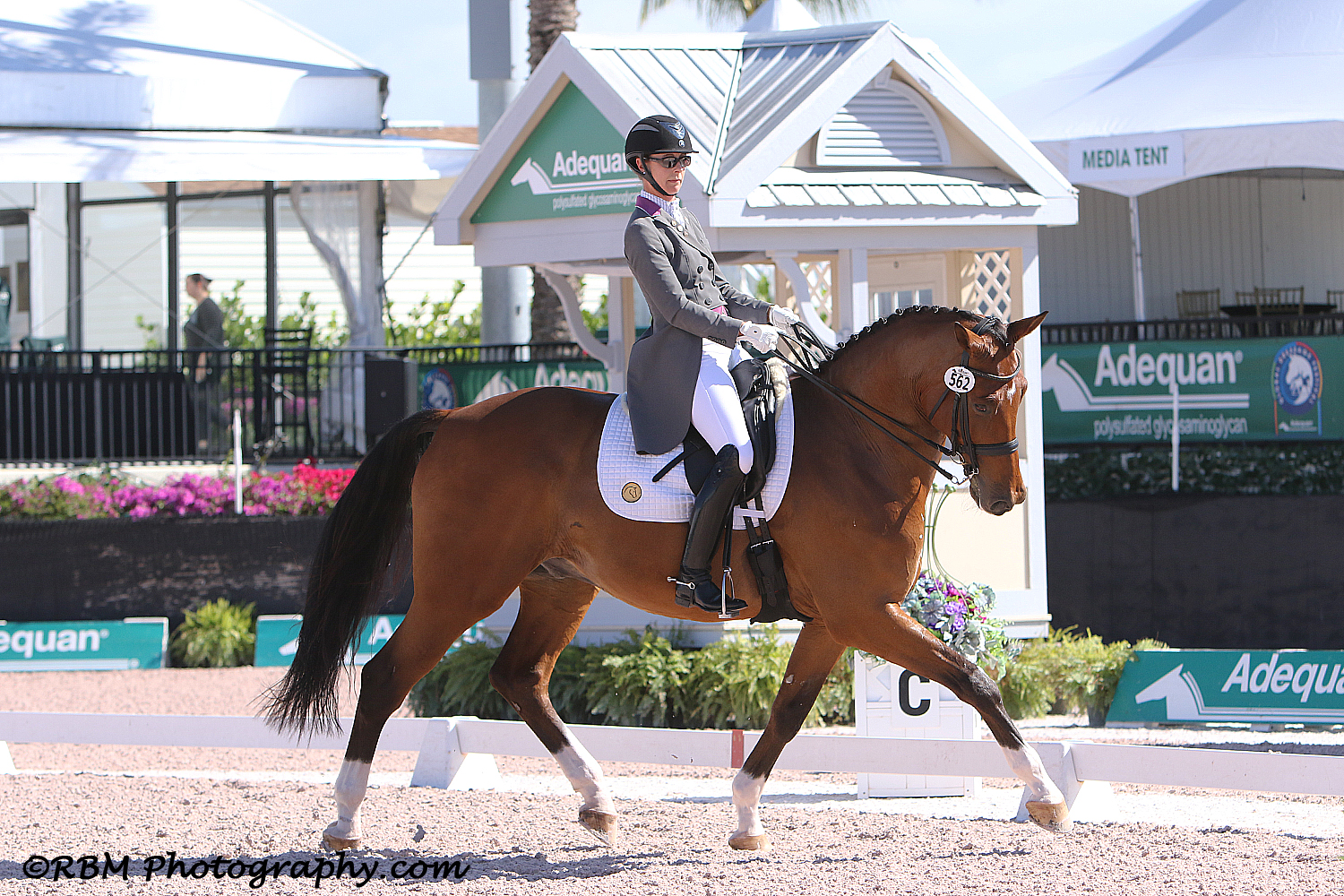 Kynynmont Gunsmoke's Gideon- (9-year-old 3/4 Connemara owned and bred by Pam Liddell) Gideon aka "The Super Pony" is a crowd favorite! Although he stands 15'2, he is more than 3/4 Connemara so that's where he gets his name! He had a super year, finishing top 8 at the National Developing Grand Prix Championships, and sweeping the Medium tour at CDI Dressage at Devon. At only 9, he is my little powerhouse prodigy! We are looking forward to sharing this little character with the International crowd at Global! He is a little dynamo!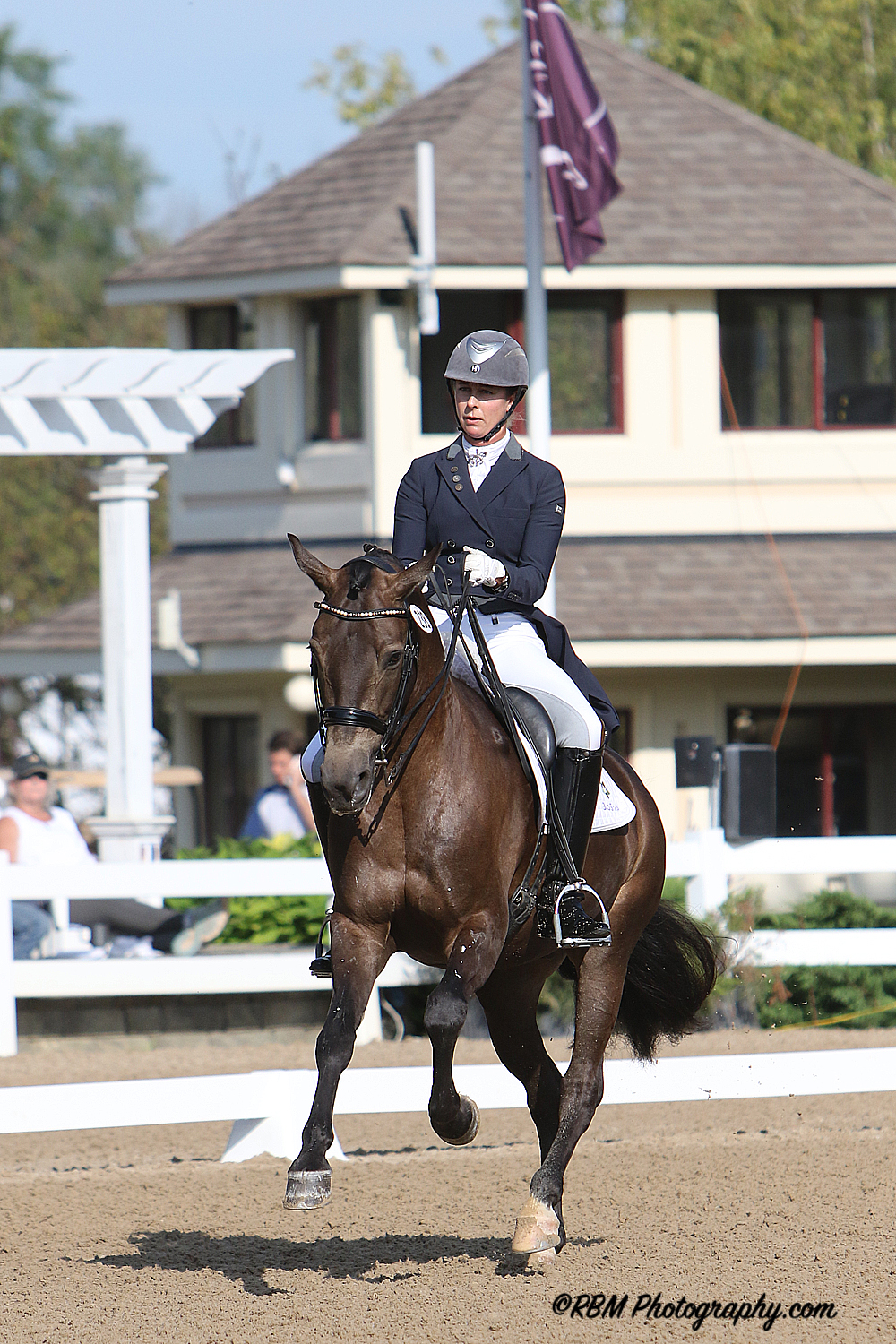 Summersby- (10-year-old Hanoverian mare owned by Joe & Jen Tate) Summer – the Red Queen- I've trained for the last 6 years. We will do one more year at the small tour to gain more experience with the big ring. She is schooling the Grand Prix at home and shows great promise, but I want to help her gain confidence and relaxation in the big atmosphere of the CDI shows. She had some big wins and top placings in the fall CDI's at Tryon and Devon. She is one for the future!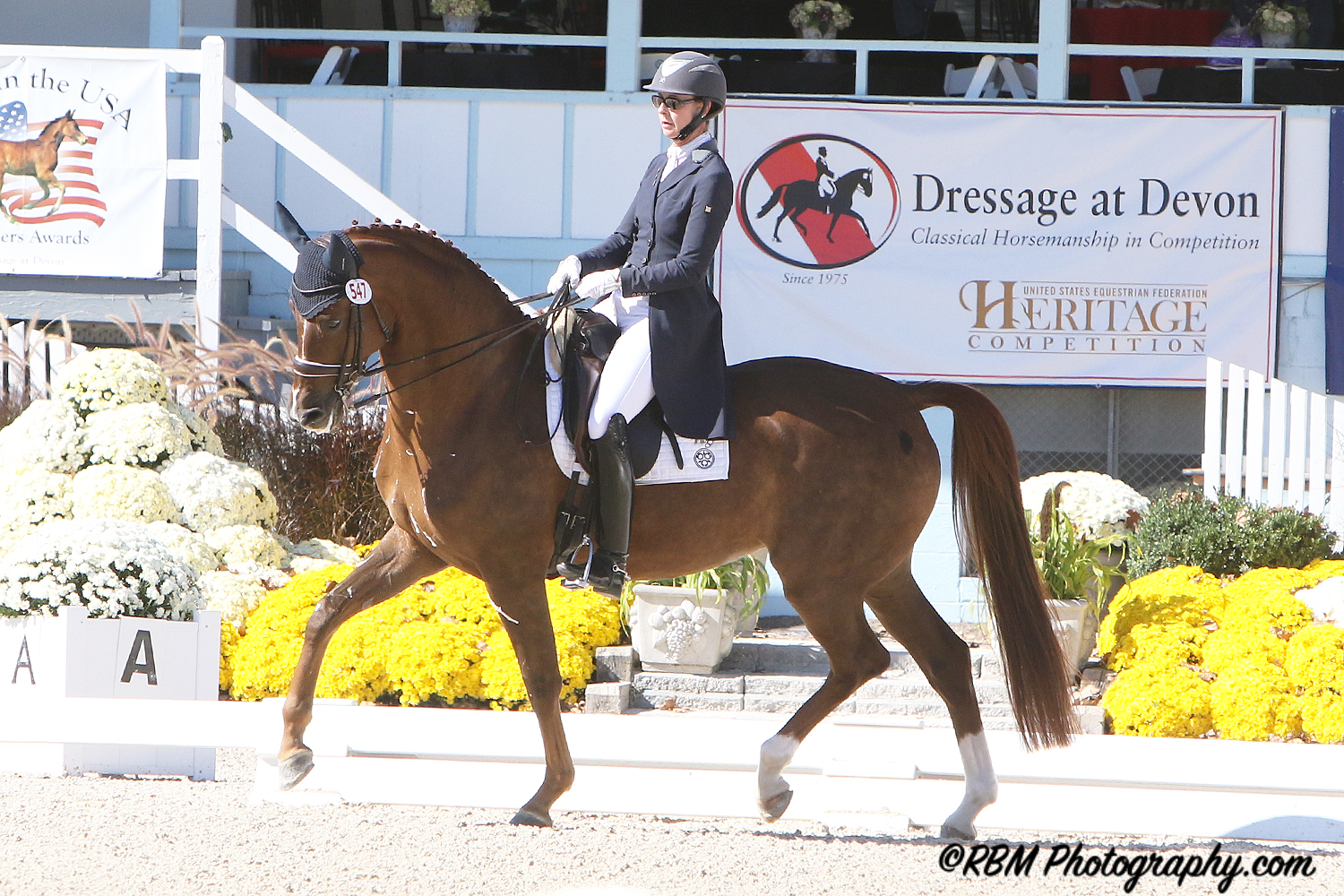 Dakota- (11-year-old Danish FULL BROTHER to Montana bred and owned also by Brenda & Claude Duet) Dakota is my newest partner and is extremely talented! We had a super year last year winning at 4th level and debuting at Prix St George. We won the BLM Championships at both levels at the end of the year and hope to continue moving up the levels into the International small tour this season. He has a very bright future!
Felis Apollo- (7-year-old Dutch gelding owned by Joe & Jen Tate) Apollo is my up and coming youngster who will be showing 4th level and working his way up to the Developing Prix St George. I have been training him since he was 4 1/2 and have adored him since day one. He is super sensitive but very earnest, just a perfect mix of hot and honest! He's never been to Global so I'm excited to get him over there and see what he thinks about the big league!
What are your goals for the upcoming season and beyond?
JJ: My goals for the season are always the same – to enjoy what I'm doing every day, to develop my riding skills to help train and ride my horses better, to help my horses stay healthy and excited about their jobs, and to give my clients a rewarding and educational season! Short term goals, I would like to qualify a couple of horses for the National Championships at Lamplight in Chicago this August. Long term goals always include representing the US on a team someday.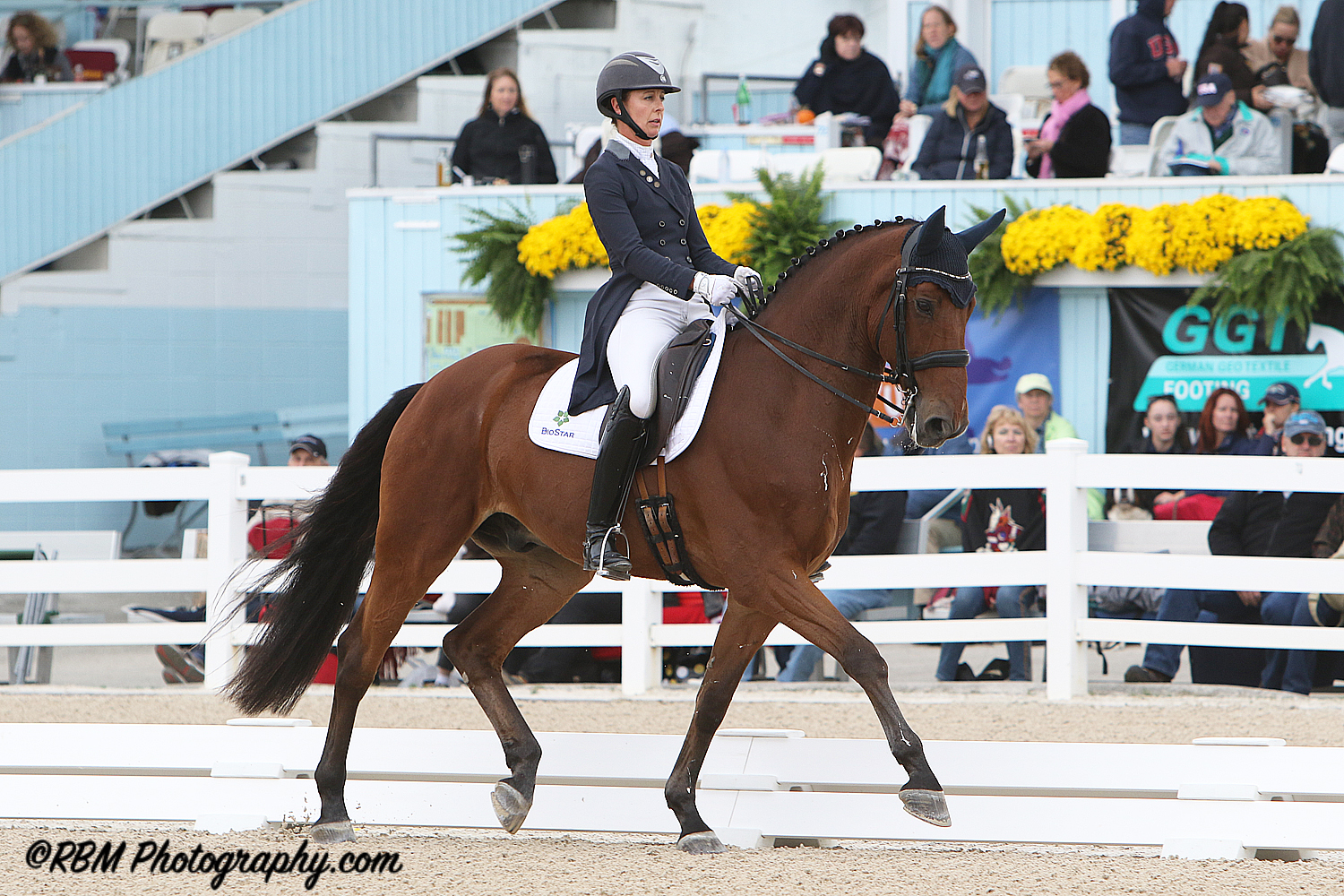 What is the most exciting thing that you did this summer, non-horse related?
JJ: A family trip to Kenya! It was an amazing trip with 13 members of my immediate family! It was the longest I'd ever been away from my business but my team did a super job and I went on a real safari! I did have to find at least one horse to ride while I was there though!!
Finish this sentence: If I'm not working, I'm….
JJ: hmmm I'm hardly ever not riding, but I do love to work out and go to Zumba and Yoga! I'm also a big reader.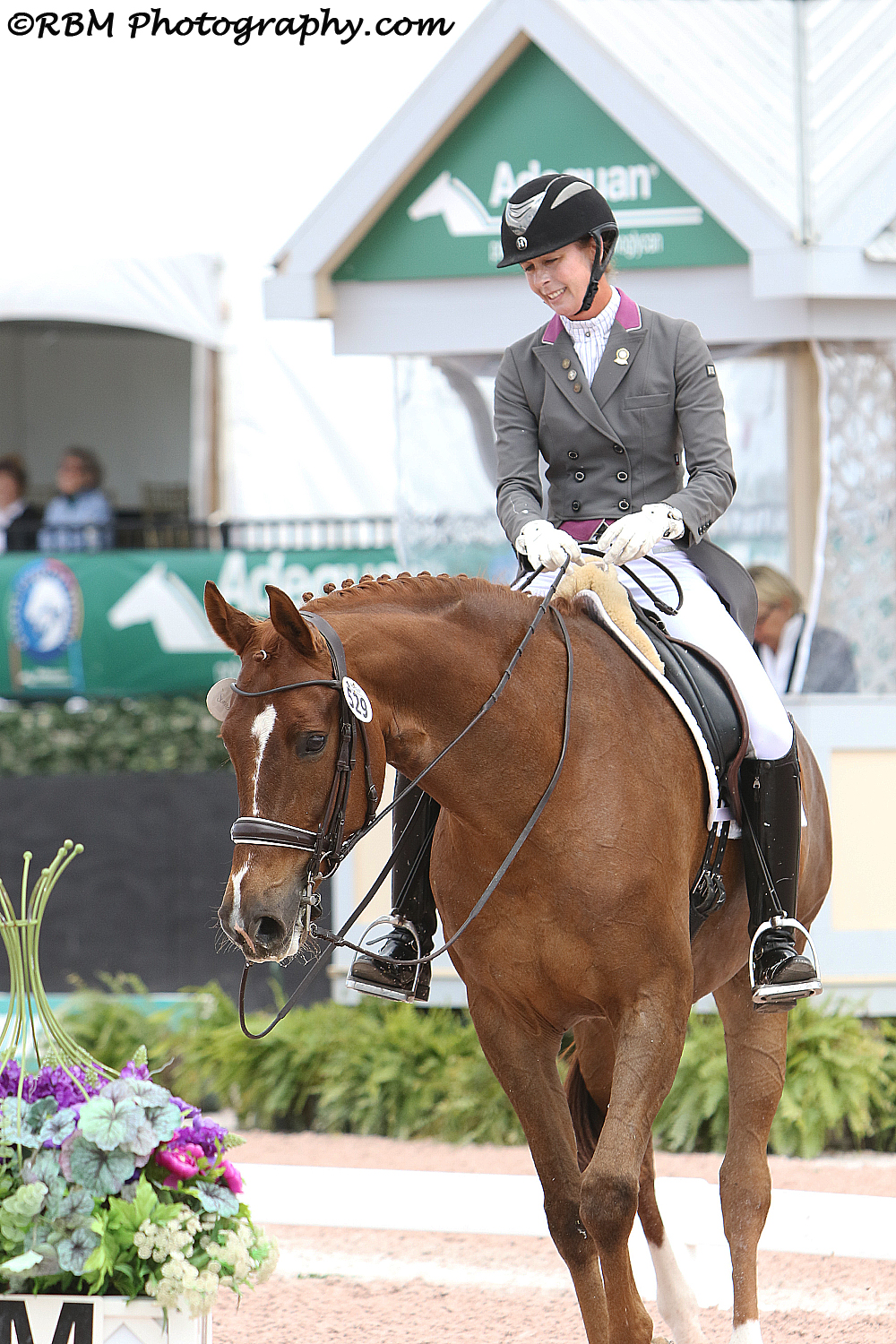 (photo's courtesy of Richard Malmgren)