Did you miss the freestyle action last night? We hope not, but just in case… We've got you covered with some fast freestyle forensics straight from the riders themselves!
Shelly Francis (USA) and Patricia Stempel's Danilo enchanted us with a ccapella, Tinne Vilhelmson Silfvén (SWE) and Lövsta Stuteri's Paridon Magi kept their crown and rode to Queen, and Juan Matute Guimon (ESP) aboard Quantico Ymas came to dance, dance, dance last night at the AGDF 1 FEI Grand Prix Freestyle CDI-W presented by Adequan®.
Freestyle judge Jane Weatherwax commented, "The top three riders had challenging choreography, a degree of difficulty that worked almost all of the time, and some really good music. That makes my job a whole lot easier to do. It was very enjoyable."
Tinne Vilhelmson Silfvén, who took the blue ribbon for the second day in a row after earning a 81.15% with Paridon Magi, elaborated on her newest ensemble: "I rode to a Queen medley by Cees Slings, and I've had the freestyle since the European Championships, so I've ridden it four or five times now. It's still quite new!"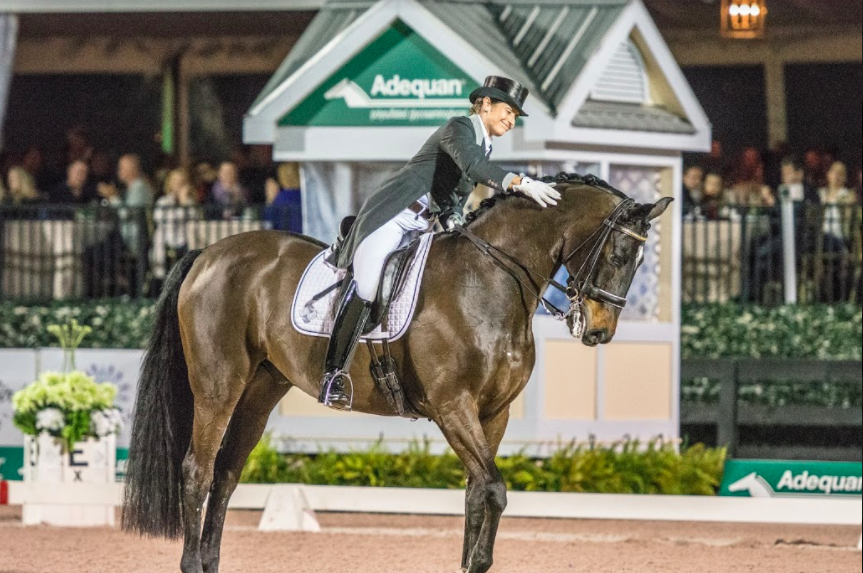 Tinne's biggest highlight of the test: "When it all comes together, when you ride a freestyle, it's like telling a story," she explained. "The biggest highlight is when you can do it all together and you feel that when you ride you are on it at the right time, otherwise it's a big stress. Overall, the fact that I could ride it all the way through and I truly felt that I was in the right places at the right times. He [Magi] was on the job, really focused all the time. Magi hears the music and just goes 'BING!' when it starts. It's a nice feeling."
Watch Tinne and Magi's freestyle here!
Shelly Francis and Danilo achieved the second-place finish in the FEI Grand Prix Freestyle CDI-W, impressing the judges and receiving a score of 77.725%. "I love doing the freestyles," said Francis, "I find them very entertaining myself. I can actually smile when I'm out there!"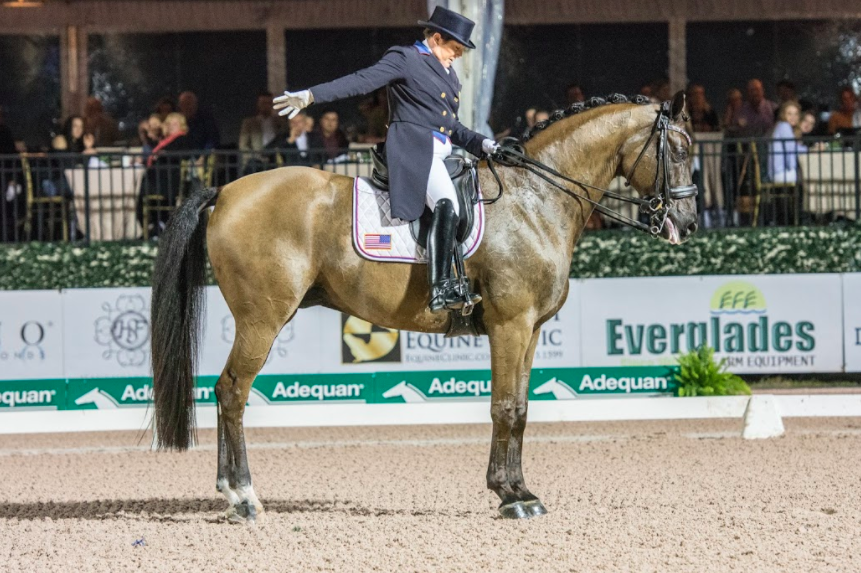 Of the routine, she continued, "Marlene Whitaker designs my freestyles, and I'm not sure of the name of the music but it's a mix of a lot of a capella melodies. I've ridden it a few times now, but I have tweaked it a bit. I rode it twice in Europe and then worked on it and made it better. It's a work in progress still!"
Watch Shelly and Danilo's freestyle here!
Juan Matute Guimon and Quantico Ymas were the first pair of the evening to wow the crowd with their one-handed pirouettes. Matute exclaimed, "the freestyle that I rode today was a family project! My mother did all of the music, and my father and I designed all of the choreography. This was my second time riding it, the first was in Gothenburg.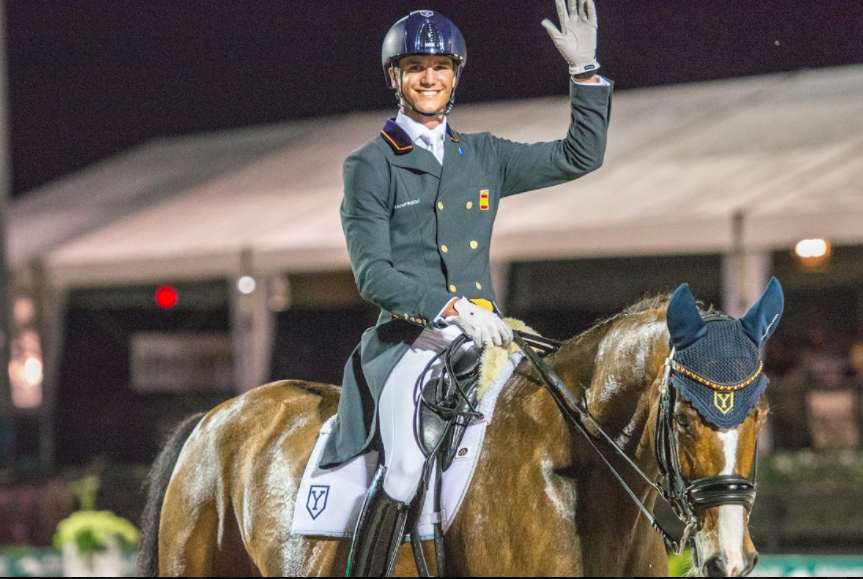 I'm very excited to preform it again! There is definitely a higher degree of difficulty and only exciting things to look forward to!"
Be sure to join us for the next Friday Night Stars competition on January 26, to watch more horses and riders dance under the lights in Equestrian Village.