Barbara (BeBe) Davis began her FEI riding  career in 2011, when she first competed in the FEI Pony Divisions. As the true embodiment of hard work and dedication, Davis went on to showcase success in the Junior division, where  she became national champion on Rotano in 2013 and was the North American Junior Rider Freestyle bronze medalist. In 2014, Bebe and Feivel Mousekewitz rode to the North American Junior Championship team gold. In 2015 Davis once again captured the North American Junior Freestyle title with Rotano.
Follow along below as BeBe talks about her summer 2017 accomplishments, her bond with her new horse, and her goals for the upcoming season and beyond!
You had an incredibly successful summer. Can you tell us about your accomplishments, and what the summer look liked for you and your horse?
BeBe: I had an amazing summer with my horses, in the beginning of the summer I traveled to the Tryon International Equestrian Center, with my trainer Endel Ots. I had a really amazing time showing and getting to explore the new facility. Although, I think the highlight of my summer was my success at the North American Junior Young Rider Championships in Saugerties, New York. It was my first championship with my mare, Fiderhit OLD. It was such a surreal experience as we helped our team to win a gold medal and won an individual gold medal as well!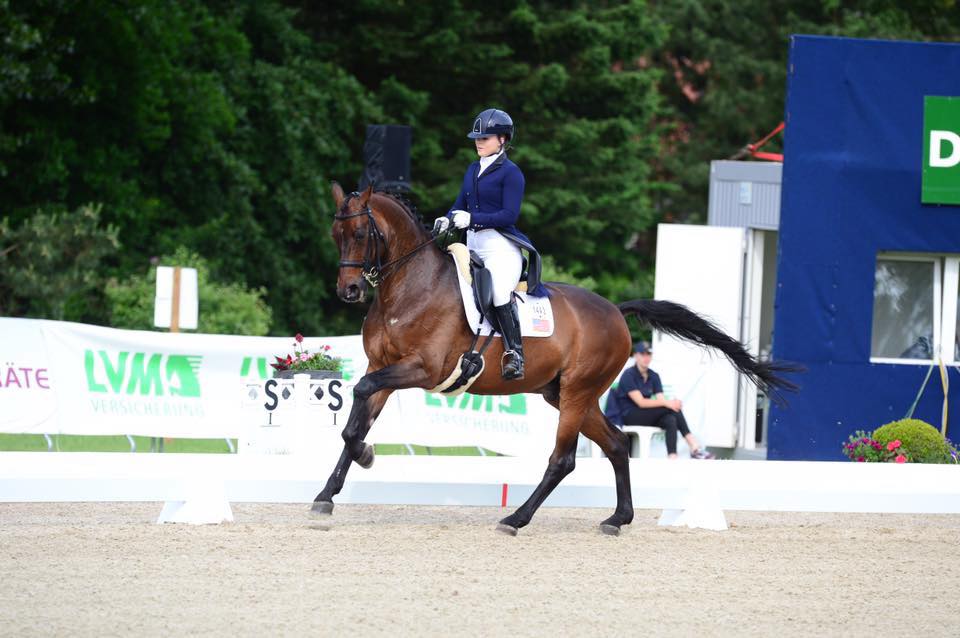 What is it like being a young rider, and what is your favorite part about the YR world?
BeBe: I started competing in the FEI Ponies in 2011 and since competed in the Juniors, Young Riders and U25. I absolutely love being a Young Rider, there are so many wonderful opportunities that come along with competing in these divisions. For example, being able to compete at the North American Junior Young Rider Championships. North American Championships is an amazing opportunity to meet other equestrians in other disciplines from around the country who share your love and dedication to the sport.
The equestrian community is so small that even if you do not compete in the same discipline you have so much in common. Being a Young Rider has take me all over the world and given me such incredible opportunities and I could not be more grateful to everyone who has made my journey possible.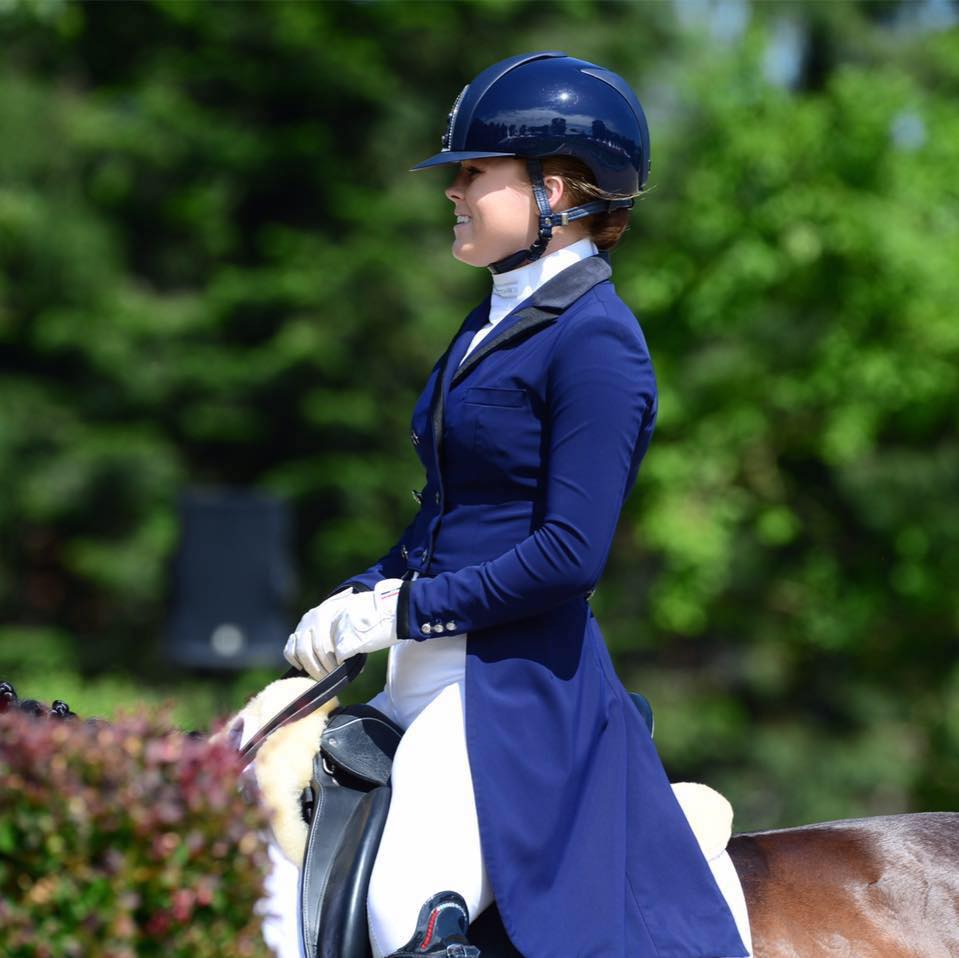 What is your relationship with your horse, Fiderhit OLD?
BeBe: My relationship with "Fanta" is very special. She is such a clever mare and she really loves giving you her best every single day. She is such a joy to get to work with and she always puts a smile on my face. This past few months our relationship has certainly grown much closer, to the point where she recognizes my voice when I walk into the barn. I am so thankful to my parents, Michael and Sarah Davis for allowing me to work with such an incredible mare!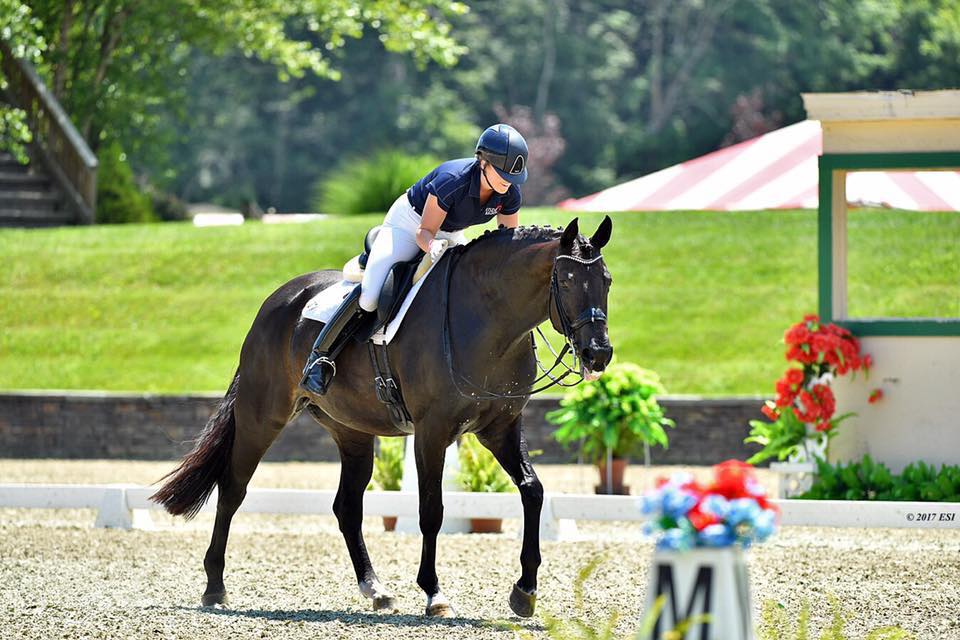 What is your plan is for the upcoming AGDF season?
BeBe: This season I am looking forward to competing my mare, Fiderhit OLD. We are still a fairly new combination and I cannot wait to see how this season goes. I feel like as a pair we have grown a lot since last season and I am very excited to start showing again. I will be competing in the Young Rider division while we are working our way towards the U25 Grand Prix.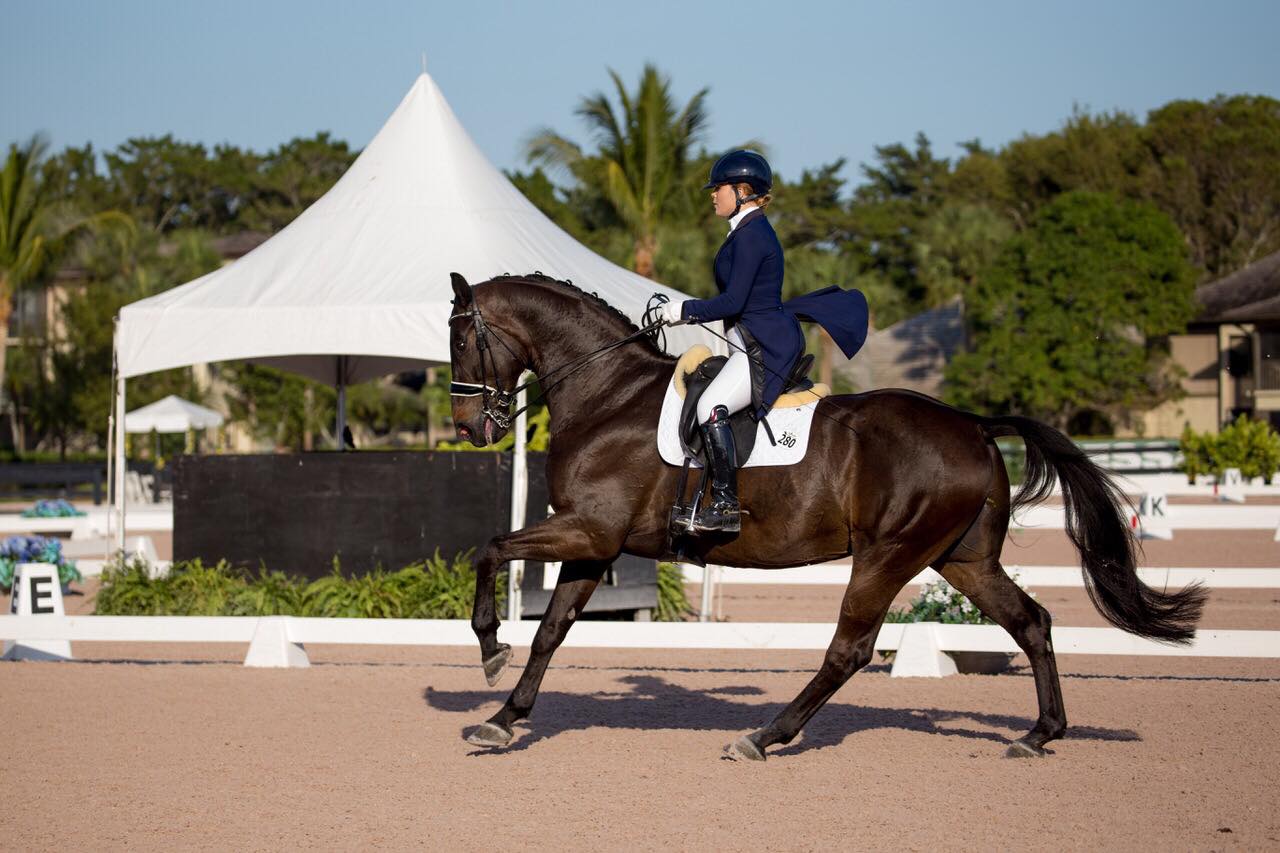 What is your favorite AGDF memory?
BeBe: My favorite AGDF memory came from this year, 2017, when I won my first International Young Rider class on my horse Fiderhit. It was a very strong field and I was not expecting to win because we were such a new partnership. I was so excited for our debut in the Young Riders I certainly did not expect to win, it was just the cherry on top of an awesome weekend!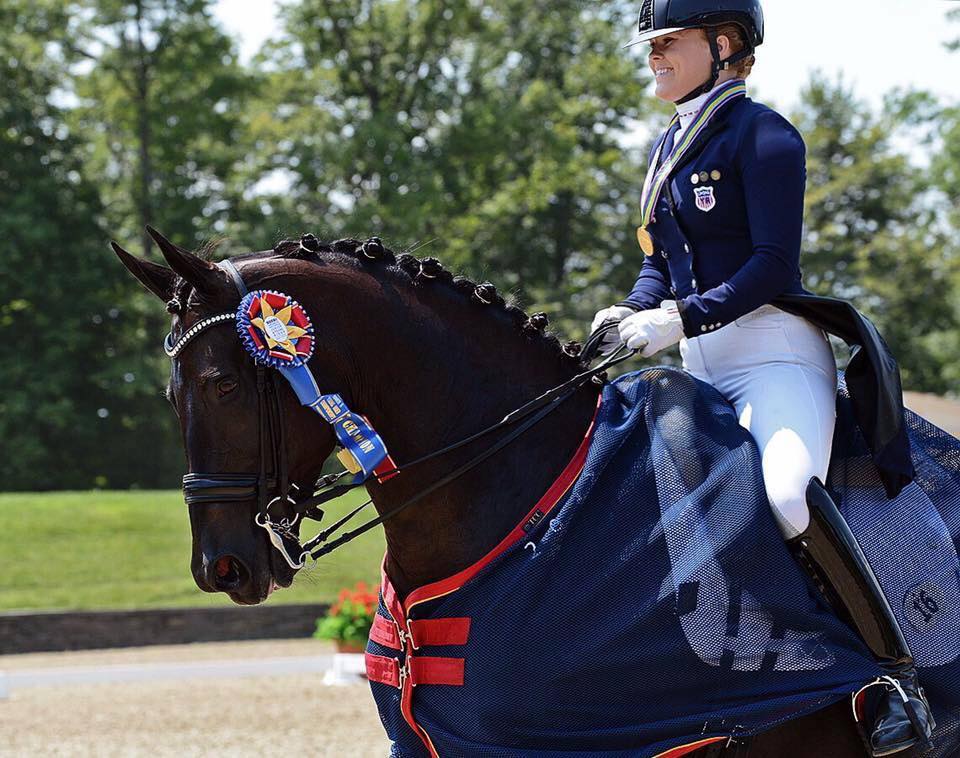 Moving forward into 2018 and beyond after the AGDF season ends, what are your goals?
BeBe: My goal for 2018 after AGDF is to compete at Future Champions in Hagen, Germany. I competed there in 2016 and I had an absolutely amazing time. It was my first experience competing in a Nation's Cup abroad and it was such an honor. I am looking forward to potentially going back this summer since it is my last year as a Young Rider.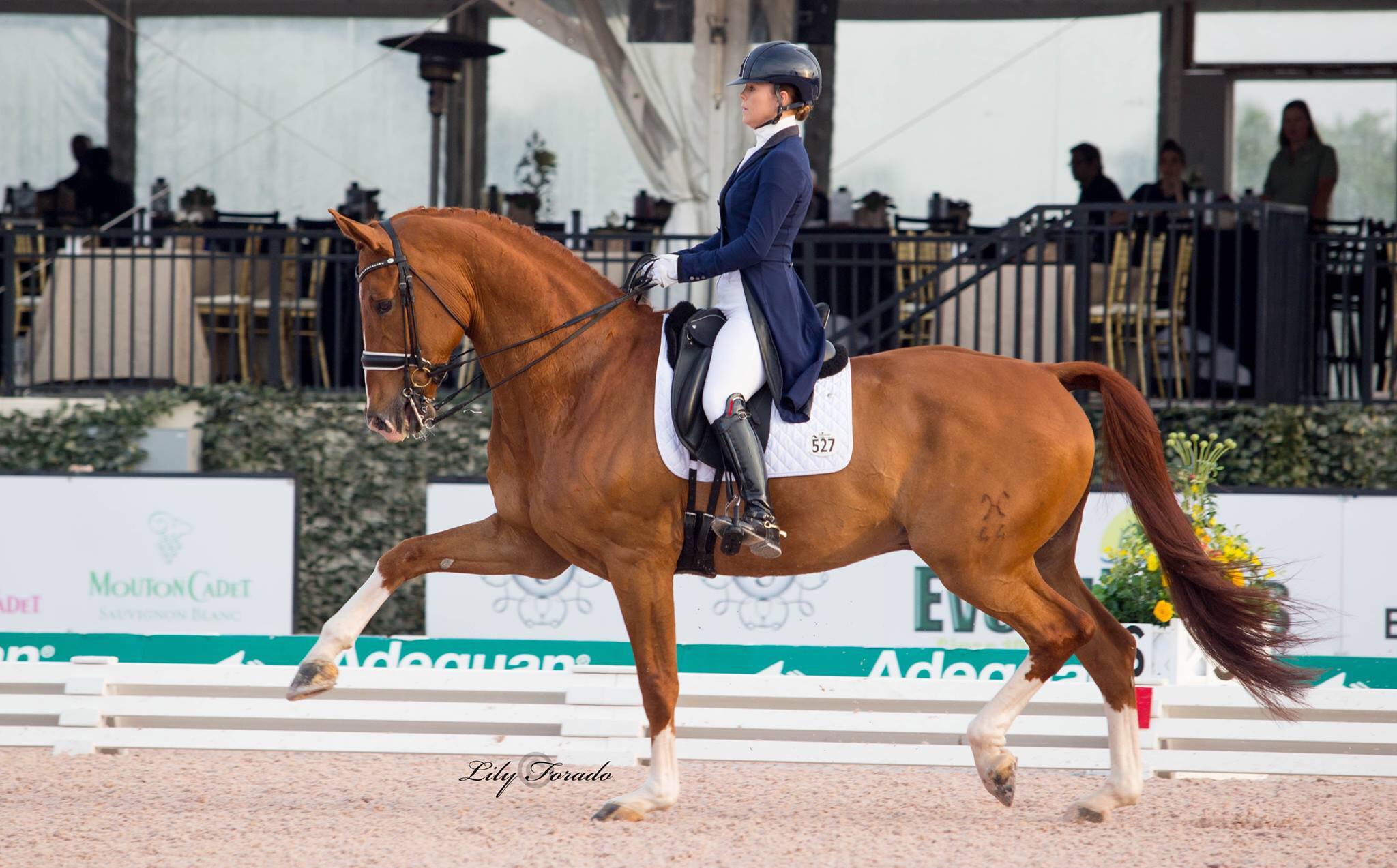 What are five things that people would be surprised to learn about you?

BeBe: I think people would be surprised to learn that I am much more shy than people might expect which can make it difficult to talk about my accomplishments. I love history, I am an Art History major and I absolutely love the correlation between historical events and their impact on the art of their time. I am the only rider to have been National Champion in the Ponies, Juniors and Young Riders. In 2016, I was the only rider to be selected to compete in Europe in both the Young Riders and U25.
(Photos courtesy of BeBe Davis).