Successful Canadian dressage professionals and competitors, Jaimey and Tina Irwin run their business, Team Irwin Dressage, out of Stoney Lake Equestrian in Ontario, Canada, and Wellington, Florida. Coming back from a strong 2017 winter show circuit, Tina and Jaimey both have horses that offer a promising future in the International Arena.
We caught up with the duo, to find out what their summer looked like, and what their 2018 goals include!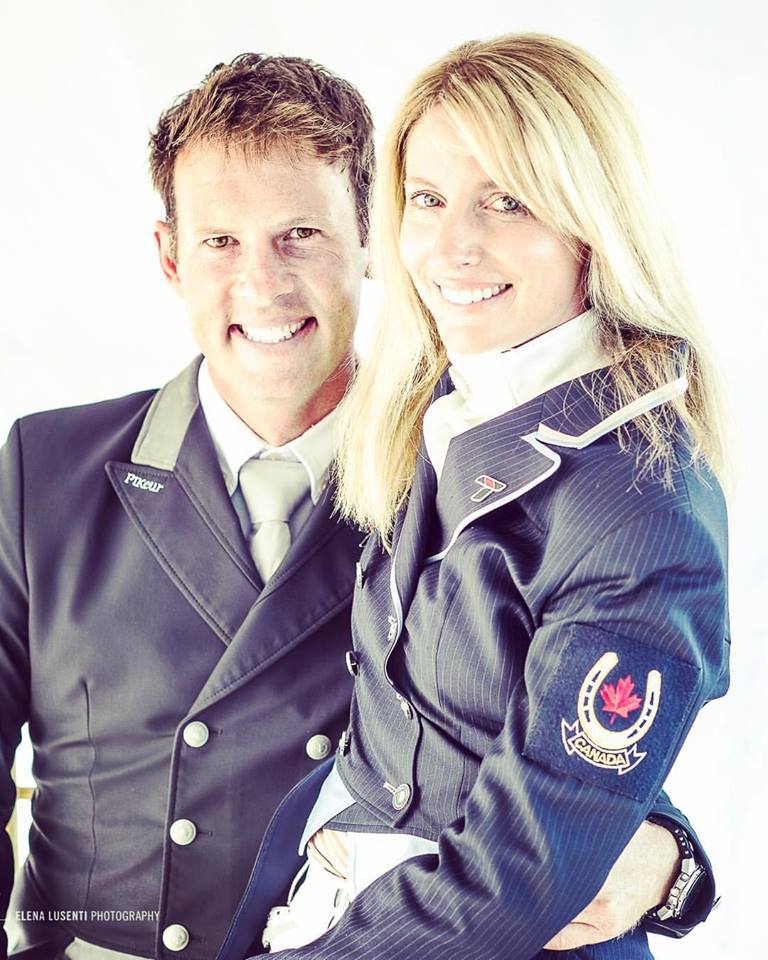 You both have very talented horses moving up the levels. What were some of your biggest accomplishments this summer with them?
Tina: "I competed Laurencio, my 2007 Oldenburg gelding (Lurentio x Pasadena x Donnerhall), in the Intermediare II in August, and we had a 72%, so I was quite happy with that. We made our Grand Prix debut in October, just at a local show here, and that was really great. Now he's officially a Grand Prix horse, so that's very exciting."
Jaimey: "We have been spending the summer developing and training our horses to prepare them for Grand Prix. I rode Donegal V, a 2008 KWPN gelding (Johnson x Remy x Gribaldi) owned by Team Irwin Supporters Group, in his first Intermediare I, and he did really well so that was a good introduction. I was also a rider at the Carl Hester Symposium, and he had nothing but good things to say about him and his potential for competing at that level in the near future."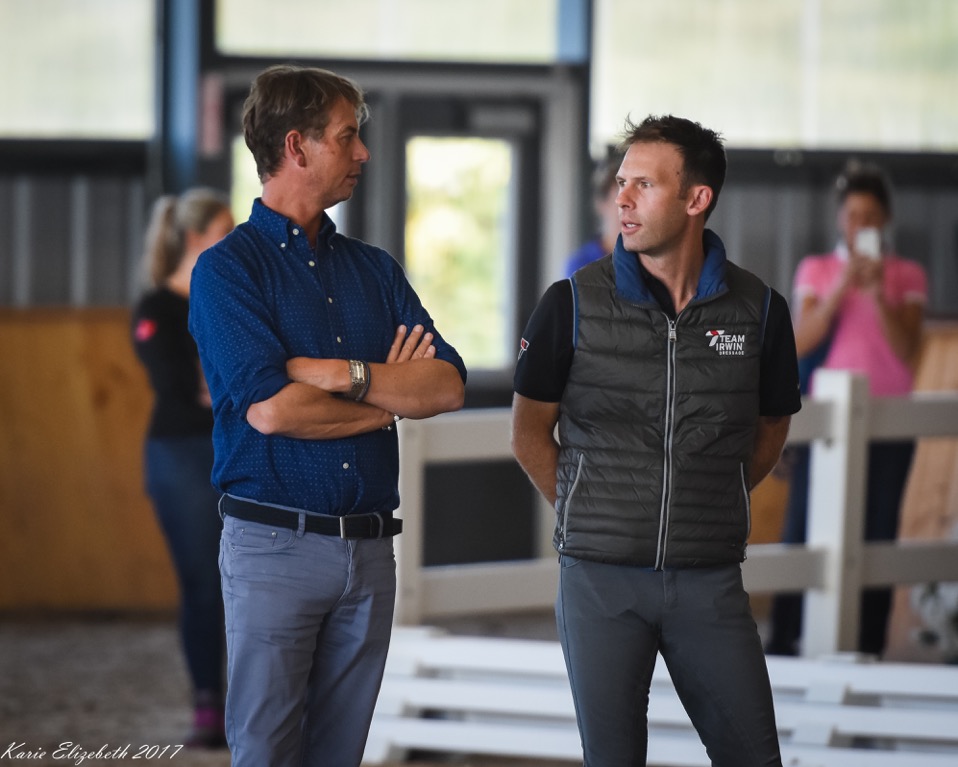 What is the best part about competing against each other?
Tina: "It's fun competing against each other, and sometimes we have my mother in the mix as well, she's also a dressage professional so it gets interesting. My sister also rides, we keep it all in the family, as Jaimey teaches both my mother and sister.
We get along really well, and it's all very positive. For sure as a couple you have your moments where you don't see eye to eye or have little disagreements, but we are both really quite relaxed. We have our own group of horses and our own clients that we work with, but it's also good because if one of us isn't there that day or something comes up, then the other one will pick up those clients and all goes well. It really is a team atmosphere."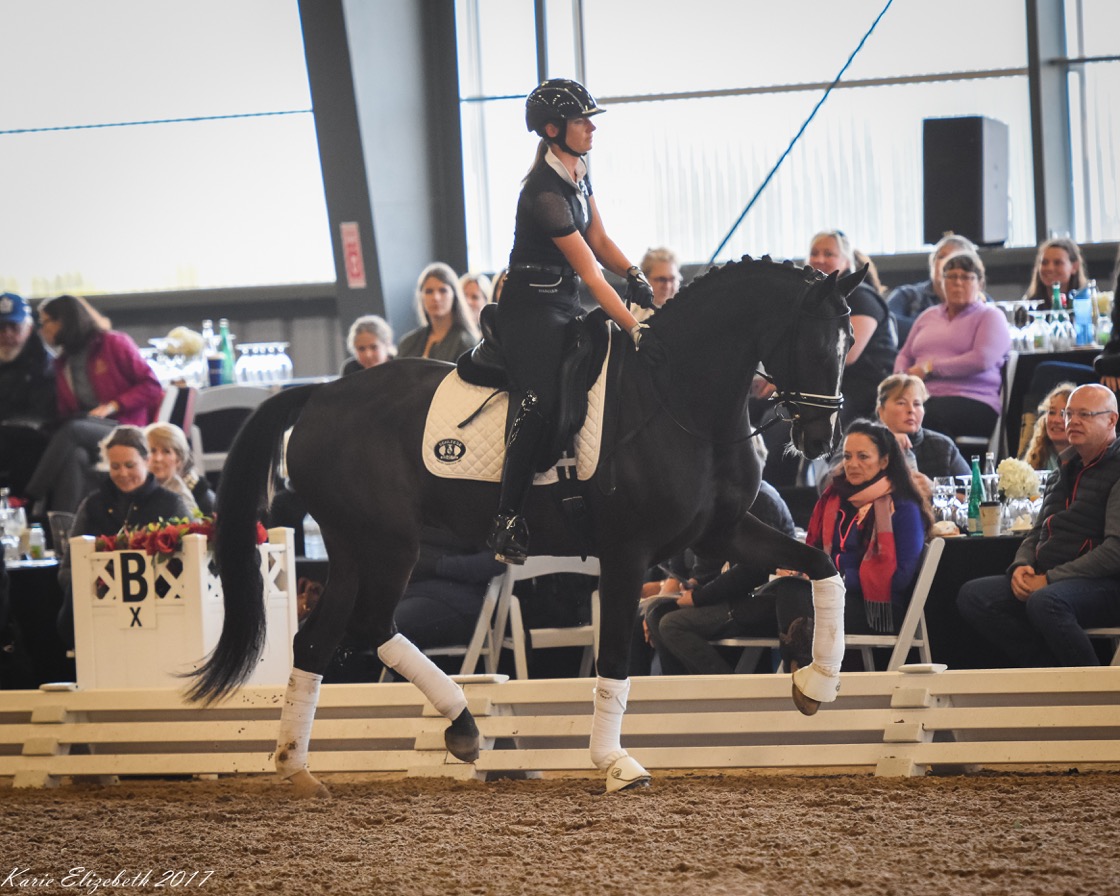 Jaimey: "Having a business together- we're always together, so that's definitely something that we like about it. We share the same interest, so we can be more involved, I think some people aren't able to put as much time into doing what they love, if they are with someone who isn't as passionate about it as they are. We are able to bounce ideas off of each other, we can help each other with the riding and serve as a pair of eyes on the ground which is very helpful.
We've competed against each other for so long that it's sort of normal at this point. We're both very competitive, but we're cheering for each other as well."
Who is the most competitive?
Tina: "I am more competitive by nature, so I'm very happy if Jaimey does well and beats me, but at the same time, it pushes me a little bit more to do better the next time around."
Jaimey: "Tina is definitely more competitive. She's more of a competitor, I have a mind that focuses more on the training."
Looking forward, what are your hopes for the 2018 AGDF show season?
Tina: "The goal is to go to Wellington and compete Laurencio at the Grand Prix level, and hopefully take him out at the International level. I also have a mare Fancy That, and she did an I2 this past year, so I hope to also compete her Grand Prix as well. Fingers crossed that I have two on the go!"
Jaimey: "When we do get to Florida I hope to start showing Donegal at the Grand Prix level, and then if everything is going in the right direction, we will move them up to the International levels.
I also have a bunch of young horses that will be coming out to compete this winter as well."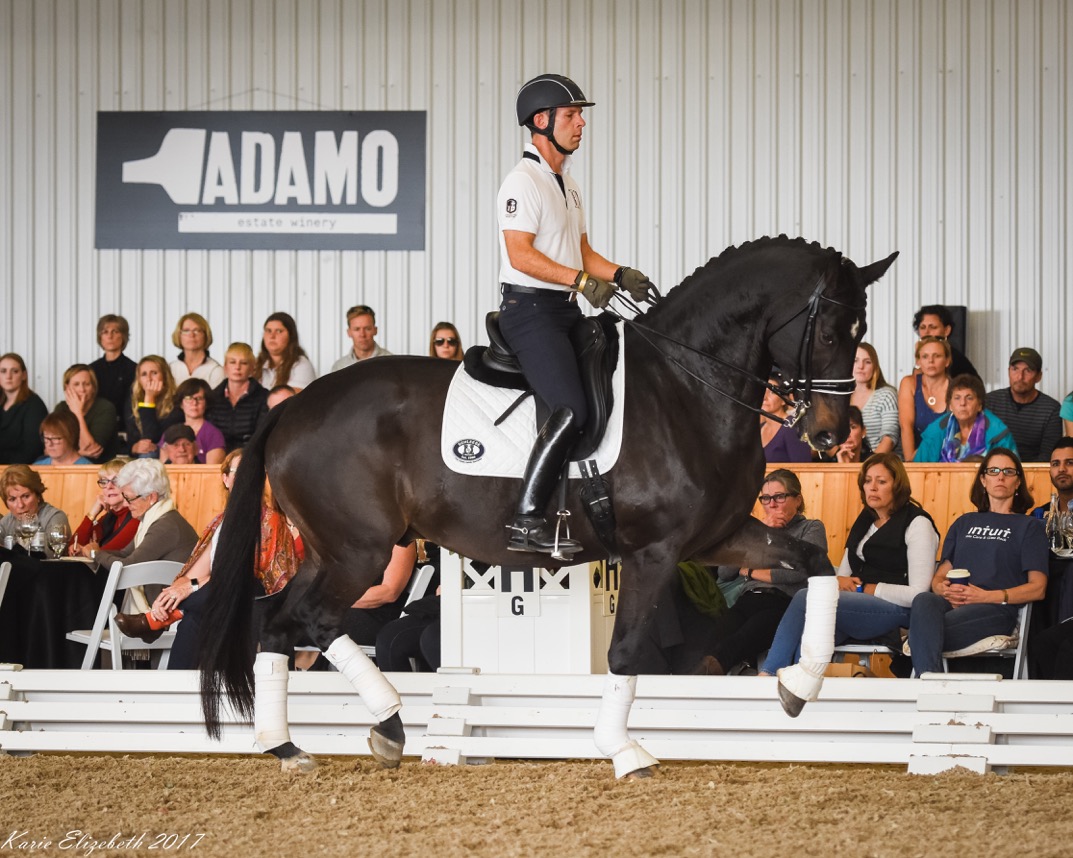 Photos courtesy of Jaimey and Tina Irwin.