Meet this week's rider spotlight, Charlotte Jorst! Charlotte is a top American Grand Prix rider with a successful resume including consistent top placings here in Wellington and around the world. Read more below to hear about how Charlotte began in the equestrian sport, why she started her clothing line, Kastel, the importance of maintaining a positive attitude within the sport of equestrian, and more!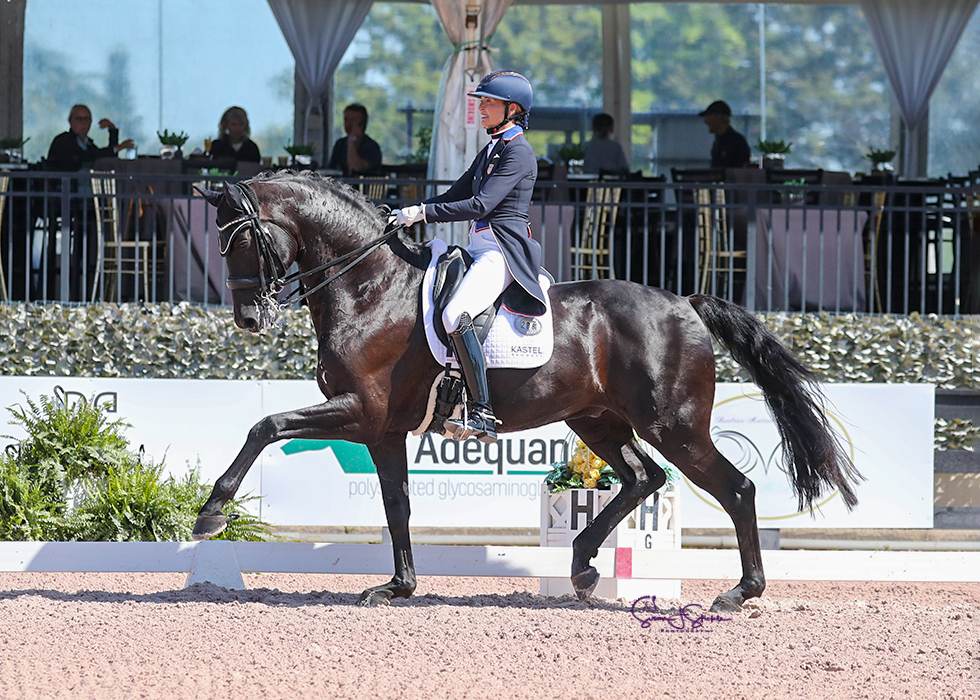 Your story of how you got into riding is one not common for most top riders; it shows that it's never too late to chase your dreams. Can you tell us that story and explain what drove you to enter the equestrian world and make it to the top?
While I had my first company, I was always dreaming of riding. I rode a bit as a child and loved it, but did not have the opportunity for years while I was building the company. My goal was to sell the company before I turned 50 because I thought I would have a chance to become good at riding. I'm extremely competitive; I had ridden for a few years in the adult amateur division and was quite competitive in that division. I told everyone that I was going to the Olympics. I'm so optimistic that I thought it would be relatively simple. It has been the hardest, most challenging journey. The ups and downs and the commitment has been incredible, but so have the rewards. I'm part of a community of the most wonderful people, I love the horses, and I love the challenges this sport represents. I would not change it for anything. I'm still not sure I've made it to the top, and I still feel I have so much to learn. I'm better than what I was but the journey never ends.
You've created a revolutionary clothing line called Kastel Denmark for the equestrian community and for the community dealing with sun damage. How have you managed this venture as a full-time athlete?
Kastel is another heart story. I got really bad skin cancer when I started riding outside during the day and could not find any clothing to protect me. The doctors said I needed to stay indoors and I was not going to do that and give up on my riding dream. I work extremely hard on it. I usually ride in the morning and do emails and calls in the afternoon. I love working. I'm a big risk taker so I actually really enjoy it.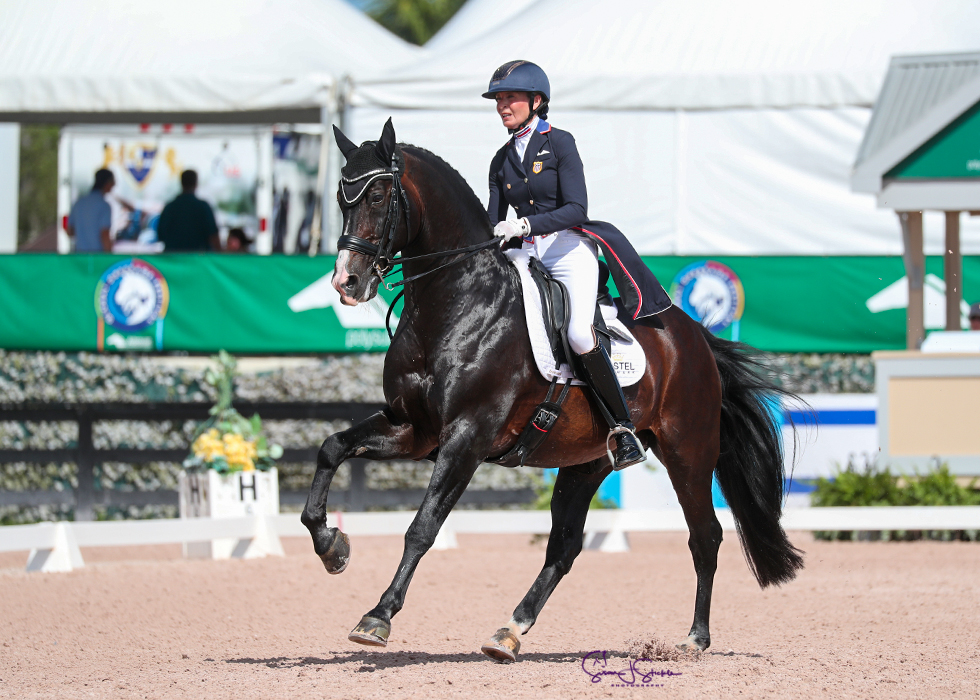 The equestrian sport is as much mental as it is physical; what is the importance of maintaining a positive attitude while training and competing?
If you don't have a positive attitude, I don't think you can ride.  It's paramount to encourage the horses to do their best. If they are not with you, I don't know how you'll get through a Grand Prix test. They know when you smile; they work on feelings. I have abandoned riding for scores; I ride to have a great ride. If I have a great ride, I don't care what the score is. It is what it is. If you and your horse have done your best you cannot do more. Then the score is the score. On my horse Zhaplin last Sunday, he did his very best, that's where he is. Fortunately, the score was also great, but that is not always the case.
Outside of daily training, what is an activity you do with your horses that you enjoy?
I trail ride the horses every day. I love it and so do they.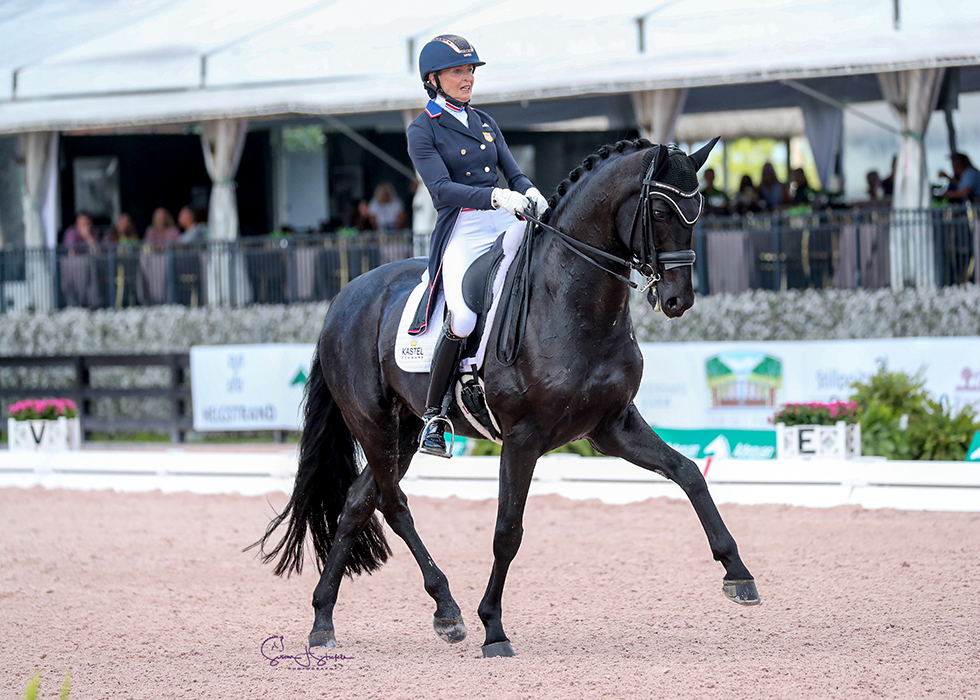 If there was a reality show about the equestrian world, what would you name it?
Hmmmmm a reality show… "Horses, Mind Over Matter."
Thank you, Charlotte, for being a part of our Rider Spotlight series this season, and we wish you the best of luck in the future!