Meet this week's Rider Spotlight, Diane Creech! Diane hails from Canada along with her daughter, Vanessa Creech-Terauds, who recently represented Canada in the U25 this past week! As a veteran of AGDF, Diane discusses her favorite memories in Wellington, along with her preparation for this season. Read more below to learn about Diane's wonderful support system as well as some of her non-equestrian hobbies! 
Aboard Dublin L, you won the Wellington Lövsta Future Challenge and qualified for the AGDF Developing Grand Prix Final. What are your future goals for Dublin L?
It was very exciting to qualify for the AGDF Developing Grand Prix Final with Dublin L. The Wellington Lövsta Future Challenge is such a great sponsorship to give upcoming young grand prix horses the opportunity to get some experience and exposure in the ring. Dublin L is a home-bred from Leatherdale Farms out of Mrs. Leatherdale's well-known stallion, Damsey. We are focusing now on further developing his confidence and strength in the grand prix work. We are all so excited for his future!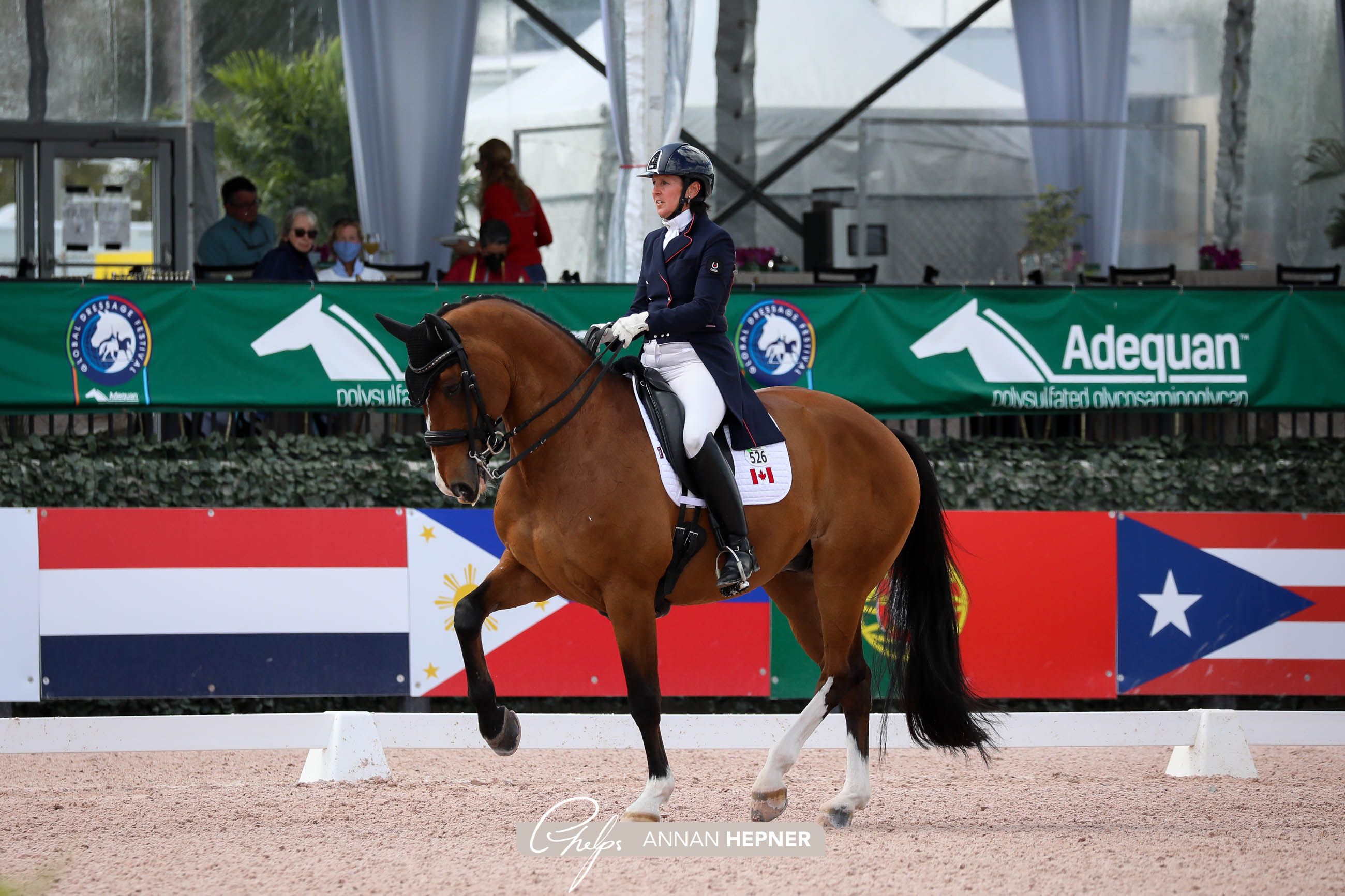 How long have you been coming to AGDF, and what is one of your favorite memories at AGDF?
We have been coming down to Wellington for so many years that we feel like it is our second home, and we are so lucky to be part of this iconic equestrian community. Training and showing alongside such top riders always pushes us to become better riders and trainers. Besides shows, AGDF also is continuously organizing valuable learning opportunities, such as the clinics given by Carl Hester and Isabell Werth. As a trainer, I'm especially interested in learning more about European training techniques. It was a rare opportunity to listen to some of the best in the world, and thanks to AGDF it was possible. 
Your daughter,

Vanessa Creech-Terauds, recently had success in the U25 Nations Cup aboard Hallmark 3. How has the family aspect at Leatherdale Farms contributed to both of your successes?
I will always be grateful to Louise Leatherdale and the late Mr. Doug Leatherdale for including Vanessa in the sponsorship, and we are so happy to be able to work and learn alongside each other. Mrs. Leatherdale's continuous support means so much to us. Being able to share all the ups and downs with my daughter has made us a strong team and I wouldn't have it any other way.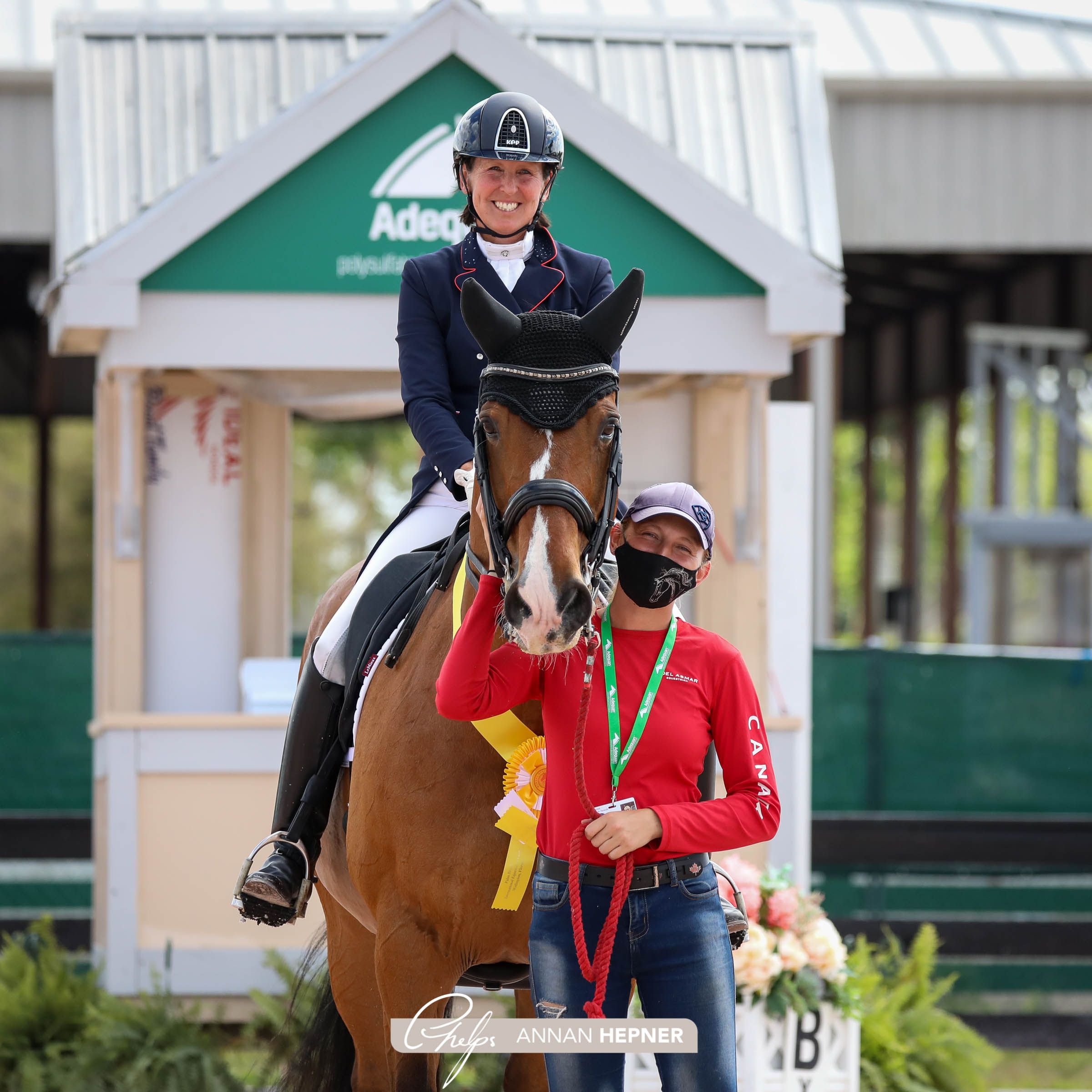 Who would you say your "Horse of a Lifetime" is and why? 
I love every single one of the Leatherdale horses for different reasons, and each one brings their own talents and challenges in training. Developing such diverse horses has helped me to become the rider and trainer I am today!
How did you prepare for this season? Did any traditions change due to COVID-19?
Coming down to Florida was a challenge this year because of all the travel restrictions due to COVID. Naturally, we were also a little nervous about the risks. Once arriving at the AGDF showgrounds for the first show, we saw how professionally and thought through all the precautions were handled. This made us feel totally safe and we could focus on competing.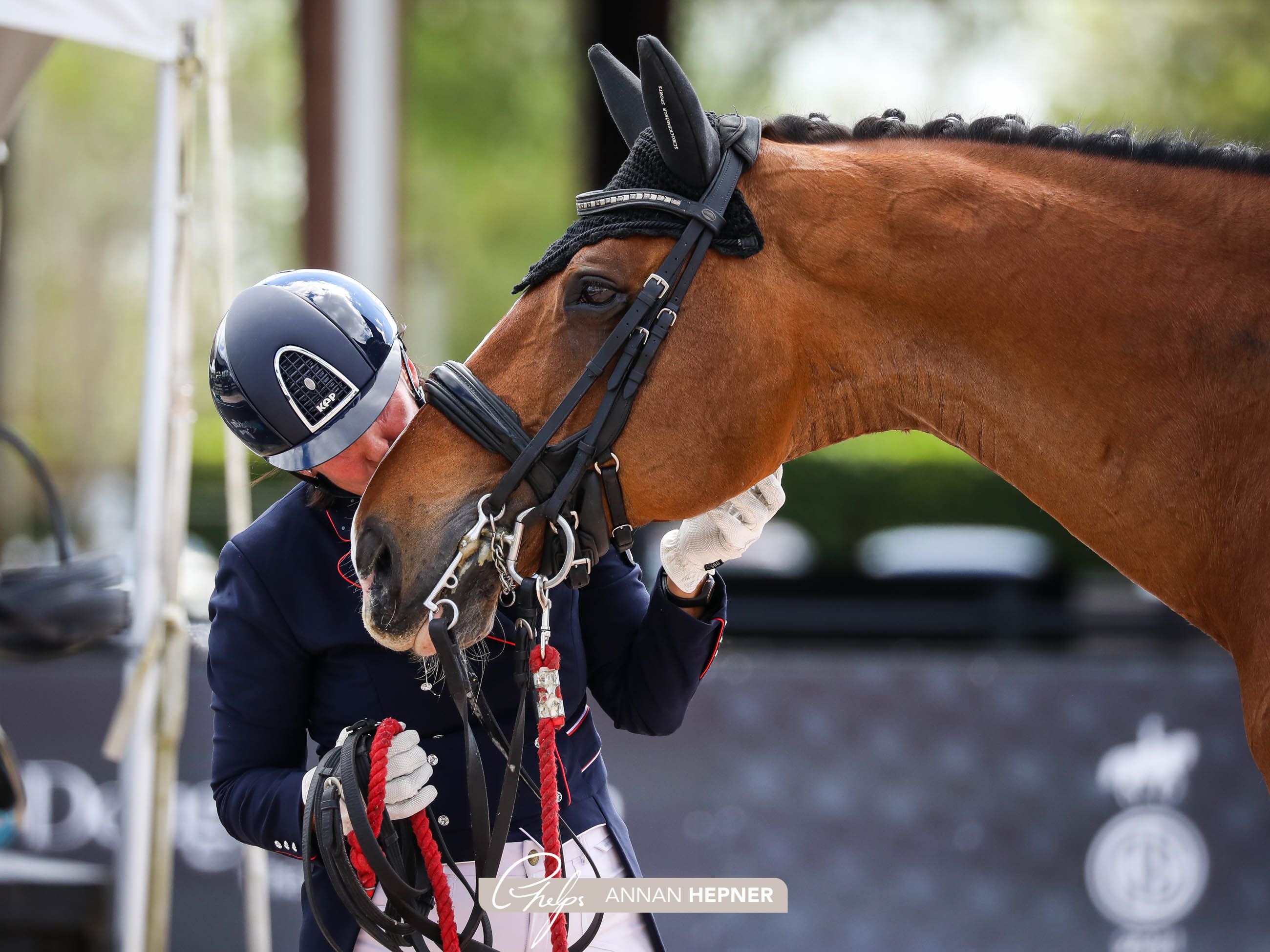 When you are not at AGDF or working with horses, what non-equestrian talents or hobbies do you have?
Not having to endure the Canadian Winter, we like to enjoy the beautiful Florida weather by going for walks and bicycle rides.
Thank you, Diane, for your time, and we wish you and your family the best of luck for the rest of the 2021 AGDF season!