Can you believe we're over halfway through #AGDF2022?! This week we're featuring one of the USA's top dressage riders, Olivia LaGoy-Weltz! Splitting her time between Northern Virginia and Wellington, Florida, this athlete is no stranger to the spotlight. Lagoy-Weltz is a USDF Gold, Silver, and Bronze medalist along with being a 2011 USEF National Championships FEI Young Rider Grand Prix winner, 2011 Brentina Cup Reserve Champion, member of the 2015 Gold medal-winning Nation's Cup team in Wellington, FL, and traveling small tour alternate for the 2015 USA Pan American Games Dressage Team. Read more about this accomplished athlete below!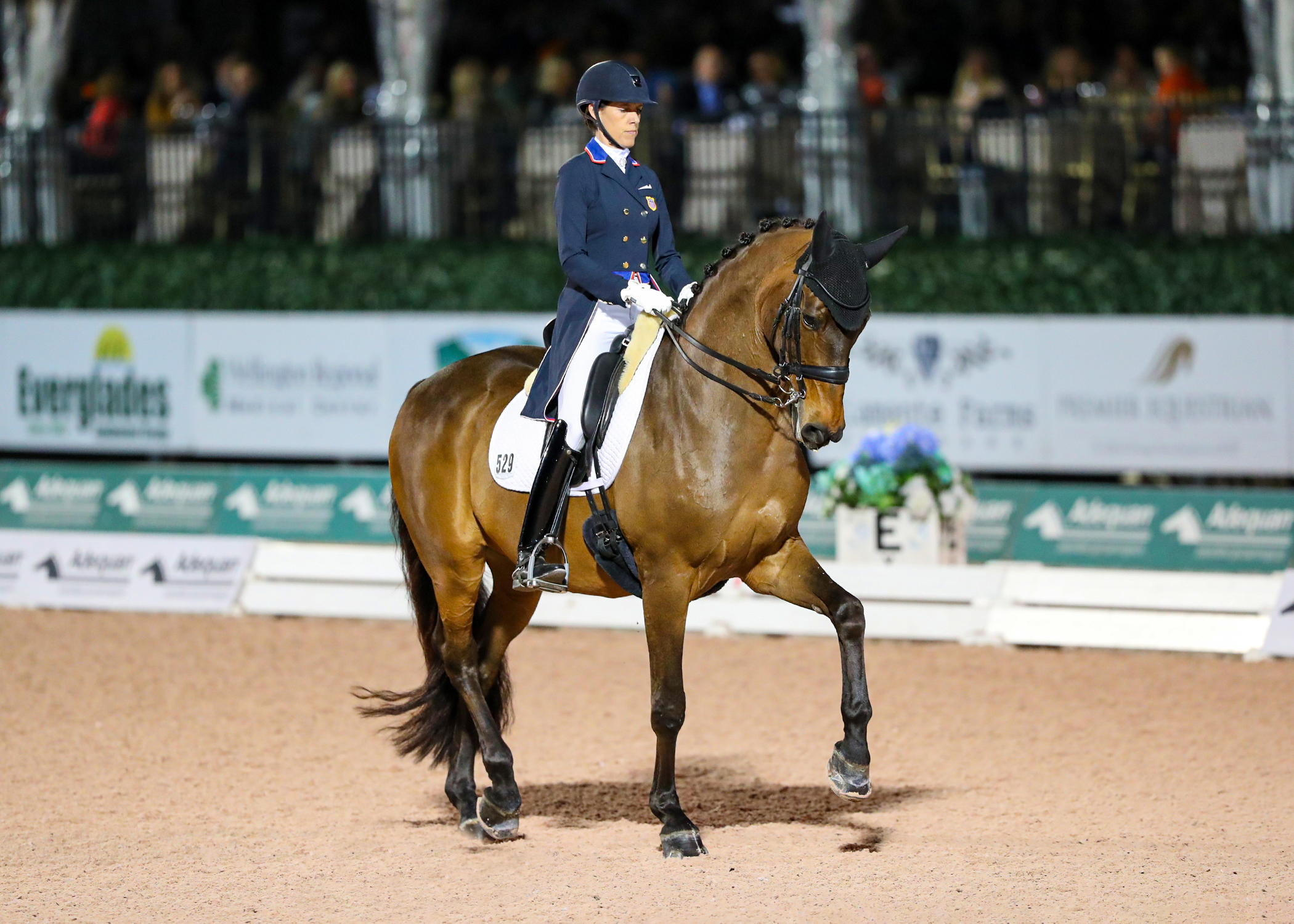 You are not only a top dressage rider, but also a trainer. As a trainer, what values do you focus on teaching to your students?
As a trainer, I try and focus on helping my students really understand what they are doing and why they are doing it. I want them to be empathetic and responsible and develop an understanding of the training and the psychology of the horse, as well.
You had a very successful 2021 AGDF season with your mount Lonoir; what are your goals for this 2022 season?
I have had so many great years with Lono at Global, so anything we do this year will be a complete gift. He's 18 this year and is such a special horse. I feel incredibly fortunate to have had this horse in my life.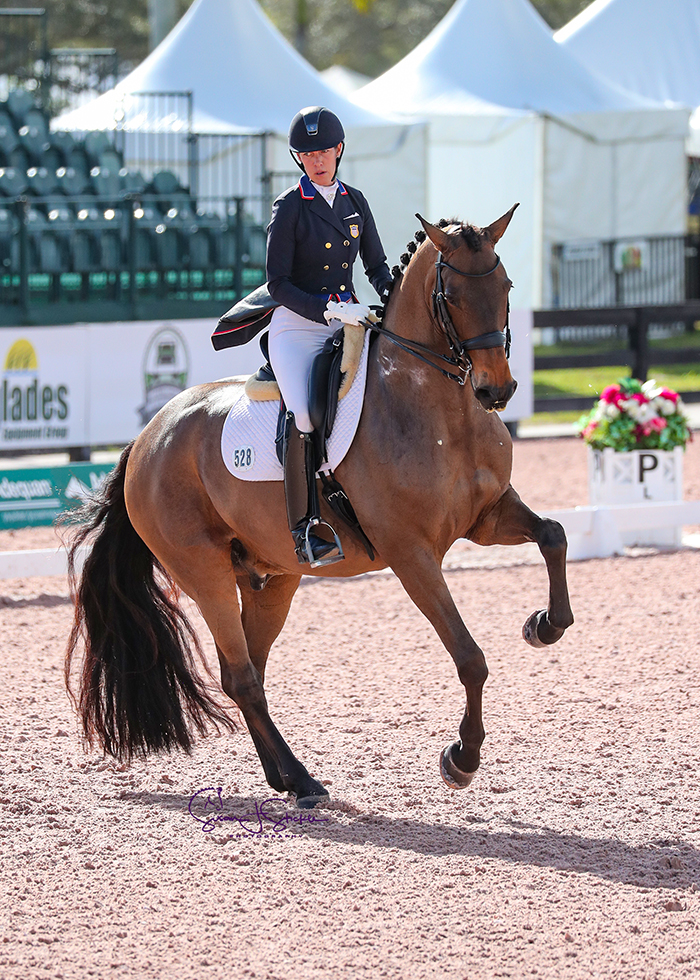 What values do you feel make someone a true horseman?
The values, to me, that make a true horseperson are dedication to care and attention to detail in all things.
You and your partner Lonoir were selected as US alternates for the 2021 Olympics; what did getting to that point mean to you?
Being an alternate for the Olympics is, of course, a huge honor. This is a very challenging sport and it has been a challenging few years with the cancellation of the World Cup two years in a row due to COVID and the Equine Flu outbreak last year. My only regret is that this horse may reach retirement without getting to have his moment on the international stage because of everything that has happened the last few years. In this sport, timing is everything. I feel incredibly fortunate to have made it as far as we did. Lono is such an incredibly special guy and I'm so grateful to have him as my partner in crime.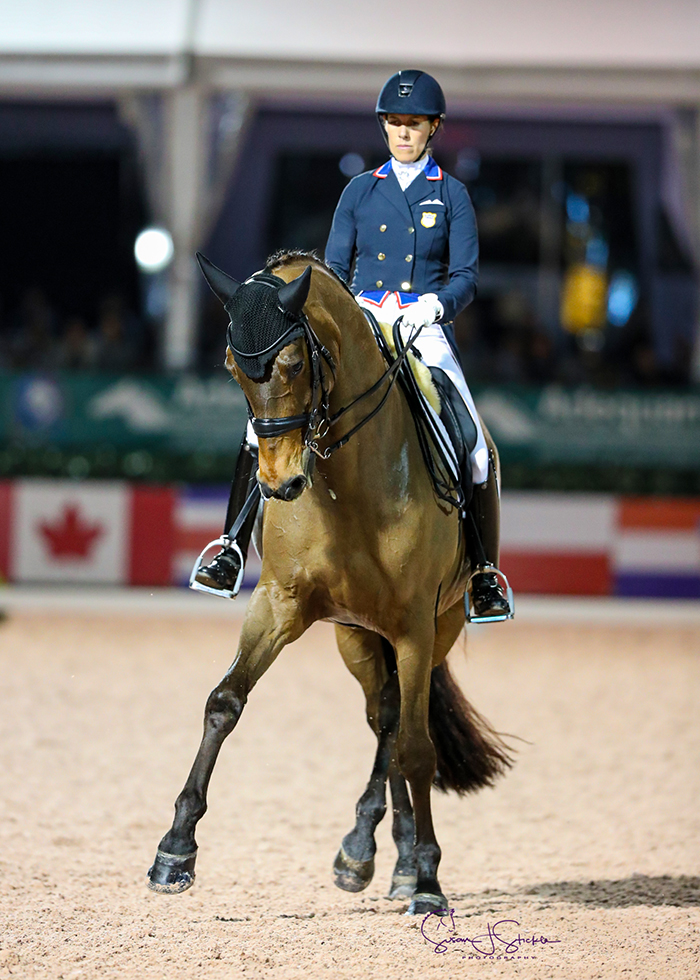 If you could ride one famous horse from any time period, which would it be?
I always have trouble with this question because I believe that it's the horse-and-rider combination that makes it special. And then I have trouble picking. So many amazing horses! 
Thank you, Olivia! We had fun chatting with you!