Another week, another #AGDF2022 Rider Spotlight! This week shines a light on silver-medal Olympian, Sabine Schut-Kery! Originally from Krefeld, Germany, Schut-Kery moved to the United States in 1998 to build her career as a professional dressage trainer in California. On her mount, Sanceo, Schut-Kery represented the U.S. in international competition for the first time in 2015 at the Pan American Games in Toronto, winning a team gold medal. Later, in 2018, she was part of the winning FEI Nations Cup USA team here at #AGDF! Recently, Schut-Kery represented Team USA at the 2020 Tokyo Olympics, where she won a silver medal in the team competition. Read more about Sabine Schut-Kery's journey to becoming an Olympian below!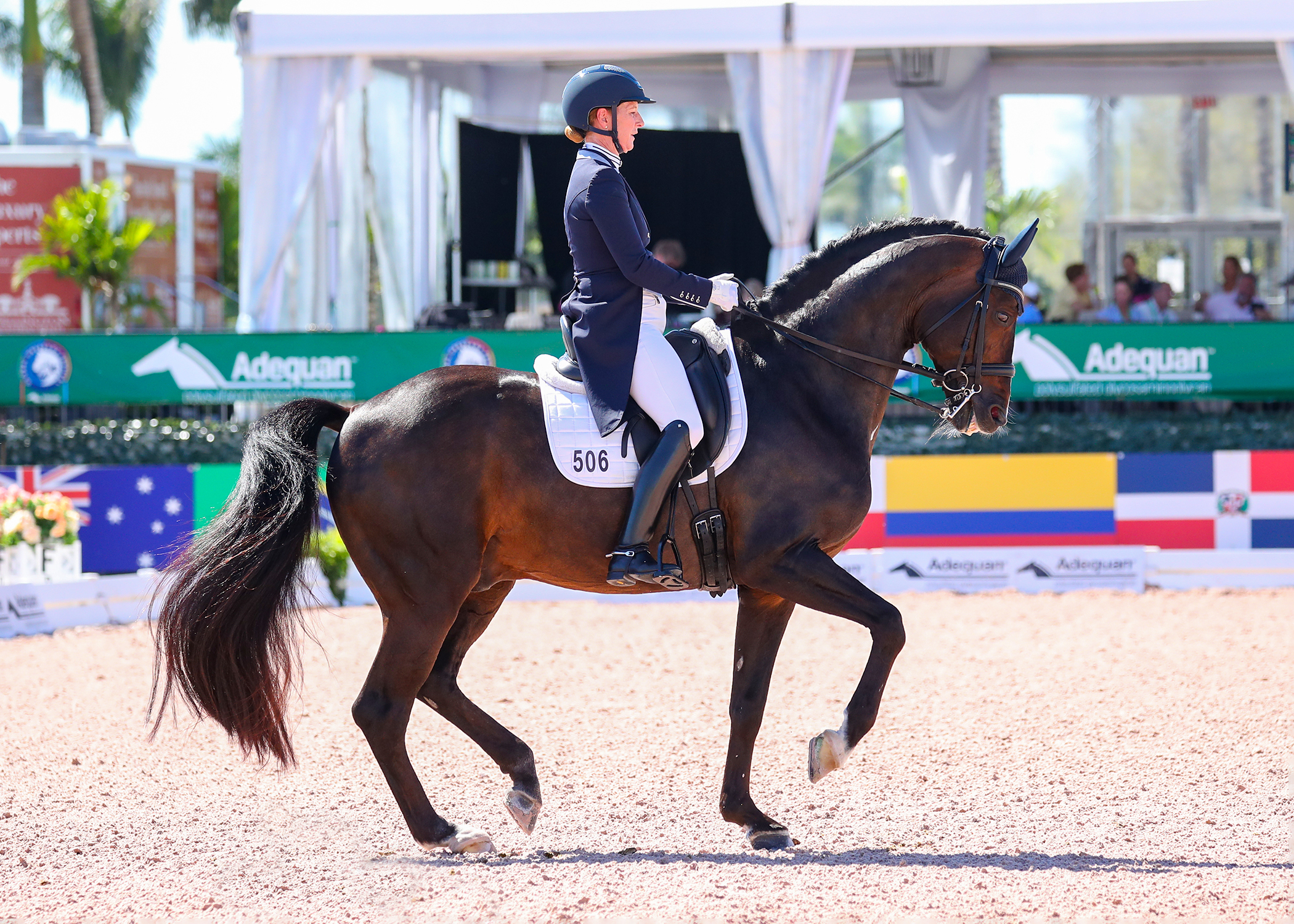 Aboard Sanceo, you made history by securing the USA's first silver medal in dressage at the 2021 Olympics for the first time since 1948 with your team. What did that success mean to you, specifically after having the Olympics on hold for a year?
When I first sat on Sanceo as a three-year-old, I never foresaw that we would compete at the Olympics and finish so well. Throughout my early career, I never saw myself as one of the top riders, so it was even more meaningful to me to compete at the Olympics.  It was an amazing result of so many years of hard work, not only my hard work, but Sanceo's, as well.  He has been my partner through it all.  Together, we peaked at the Olympics, and we even broke 80%. Sanceo, my true teammate, delivered three days in a row in Tokyo, when those three days counted the most. The Olympics is the pinnacle of our sport, and Sanceo was just perfect in so many ways.  Adrienne and Steffen also contributed significantly to my experience because they were so strong and confident.  I was the only team member who had never competed at the Olympics before, and riding with them gave me the confidence I needed to be successful.  My personal mentor and coach, Christine Traurig, and our team leader, Debbie McDonald, along with the entire USEF team behind the scenes, what else can you wish for?  While it was disappointing to not have support from a live audience in Tokyo, I will say it was still magical and very special to ride in the beautiful setting.  I'm also grateful for the amazing videography that was broadcast all over the world so that dressage fans did not miss it.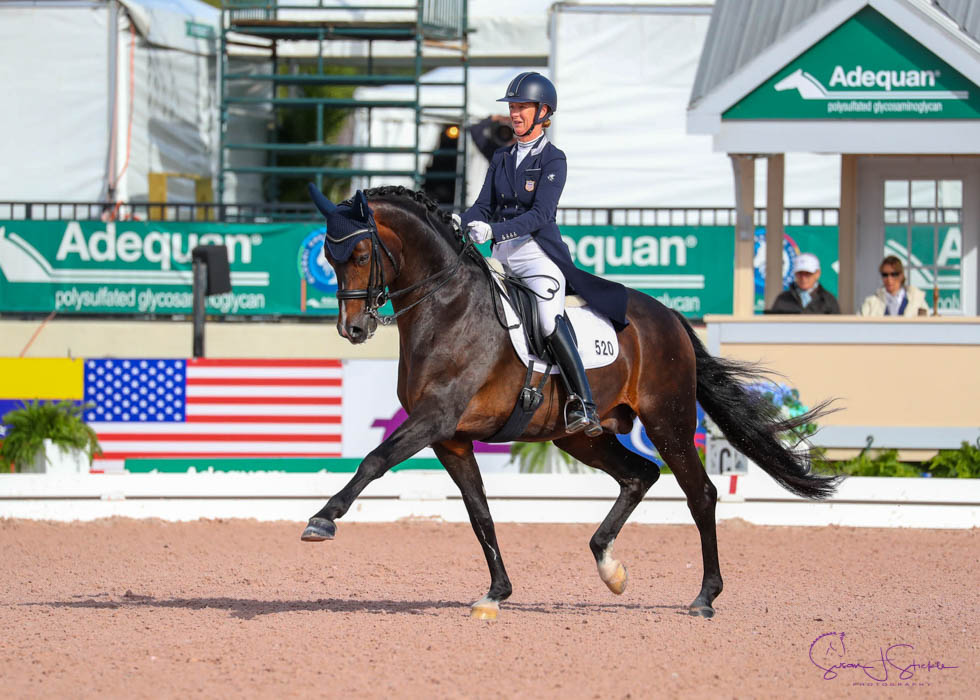 Now that you have competed at the Olympics, has that changed your long-term goals or perspective on what you want to accomplish?
I have always maintained high standards for my horses and my riding, but I recognize that even more since the Olympics. I have a unique privilege to learn every day from my horses and coach.  My goal is to develop my horses to the highest of standards regardless of their stage of development with a vision of helping them to reach their full potential.  
Tell us about the bond you and Sanceo have formed over the years and on the road to the Olympics.
I am very hands-on with my horses, especially with Sanceo.  I still love grooming him myself, particularly during competition.  I also love spending time with him during our afternoon hikes.  This time together has played a significant role in us getting to know each other in and out and creating that special bond.  Also, my experience and time with Sanceo on the road to Tokyo was a big milestone, creating even more depth in our partnership and mutual understanding.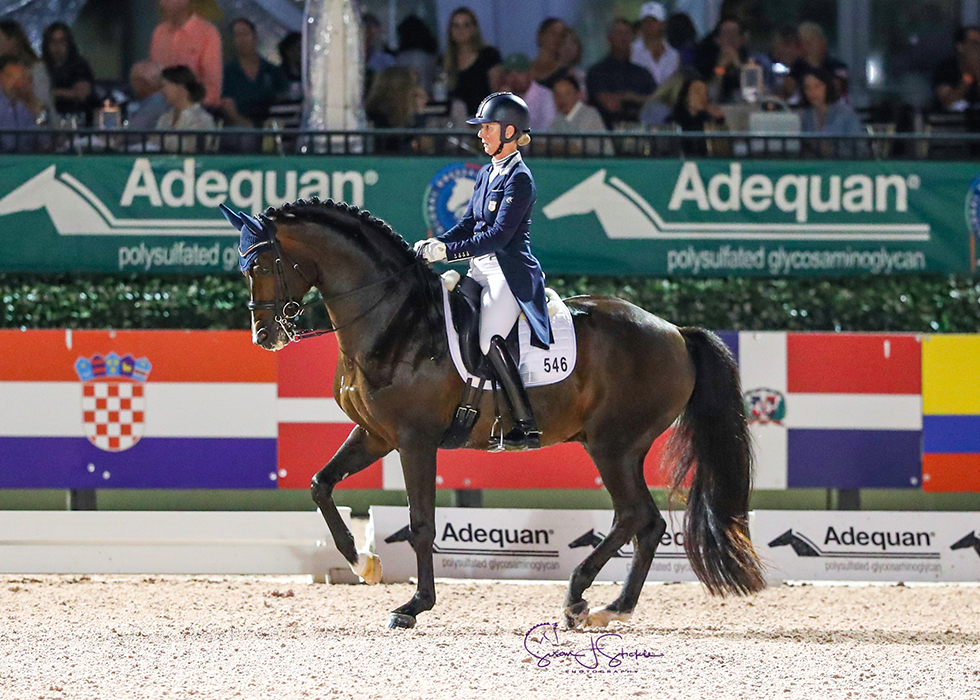 What was it like moving from Germany to the U.S? Did you face any challenges when it came to being introduced to the American dressage circuit?
Moving to the U.S. has been very exciting for me! I am proud to call the United States my home. I think one of the challenges in the U.S. is that our country is so big, which makes continuing education and participating in the competition circuit difficult sometimes. It is also challenging that we don't have more CDIs throughout the whole year.
If you could pick anywhere in the world to go on vacation, where would it be?
I have two answers: I would either choose somewhere I've never been before, or I would follow my dream to travel the world with a backpack.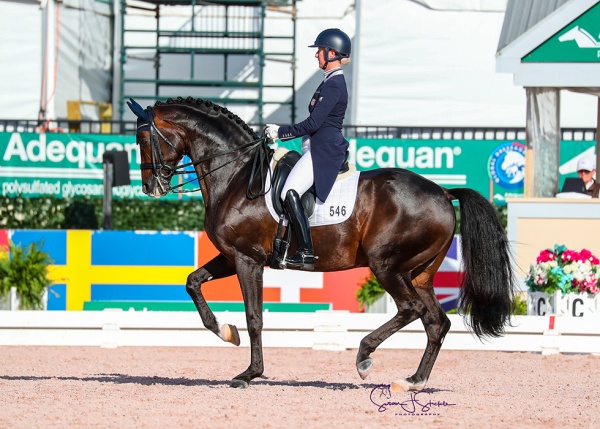 Thank you for chatting with us, Sabine!