We are officially just THREE weeks out from the 2019 Adequan® Global Dressage Festival season! This week, we chatted with Shelly Francis. This decorated rider and her jaw-dropping horses danced their way to the top of the leaderboards in Europe over the summer. Continue reading to hear about the rest of her amazing show year and all that she has in store for the upcoming AGDF season!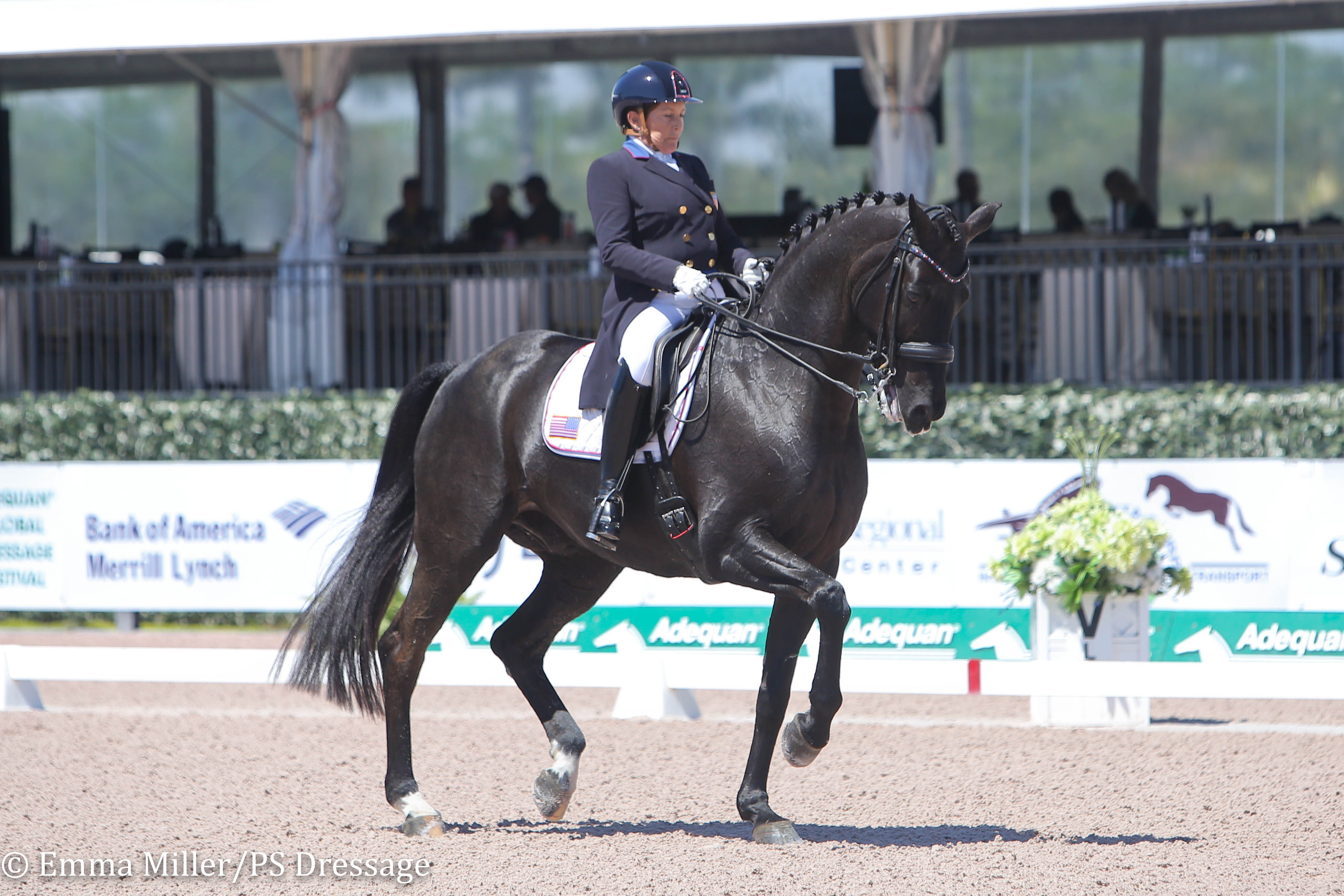 How has the rest of your 2018 show year been since AGDF?
I pretty much just showed in Europe this past summer, and had the best show season of my career. I finished with the big competition in Aachen. I had three wins after never winning in Europe before. I had two wins in Aachen, and I won the freestyle at the big Aachen show. I was super happy with my horse! It was really a super great summer. After my time in Europe, I didn't do any more competitions. I just let them rest a bit and take it easy, and now they're getting fit and ready to show again. I'm really excited to start this season in just a few weeks!
Will you be returning for the full 12 weeks of AGDF?
Yes, pretty much. I'm hoping to qualify for the World Cup. I've been working on my freestyle and made a few tweaks on it, so I'm going to do the freestyle again while my horse is going strong and see if I can be one of the North America representatives for the World Cup in Sweden this spring. So, if I do that, I'll be leaving before the last show week at AGDF to head to Sweden. Otherwise, I'm ready to show through the season!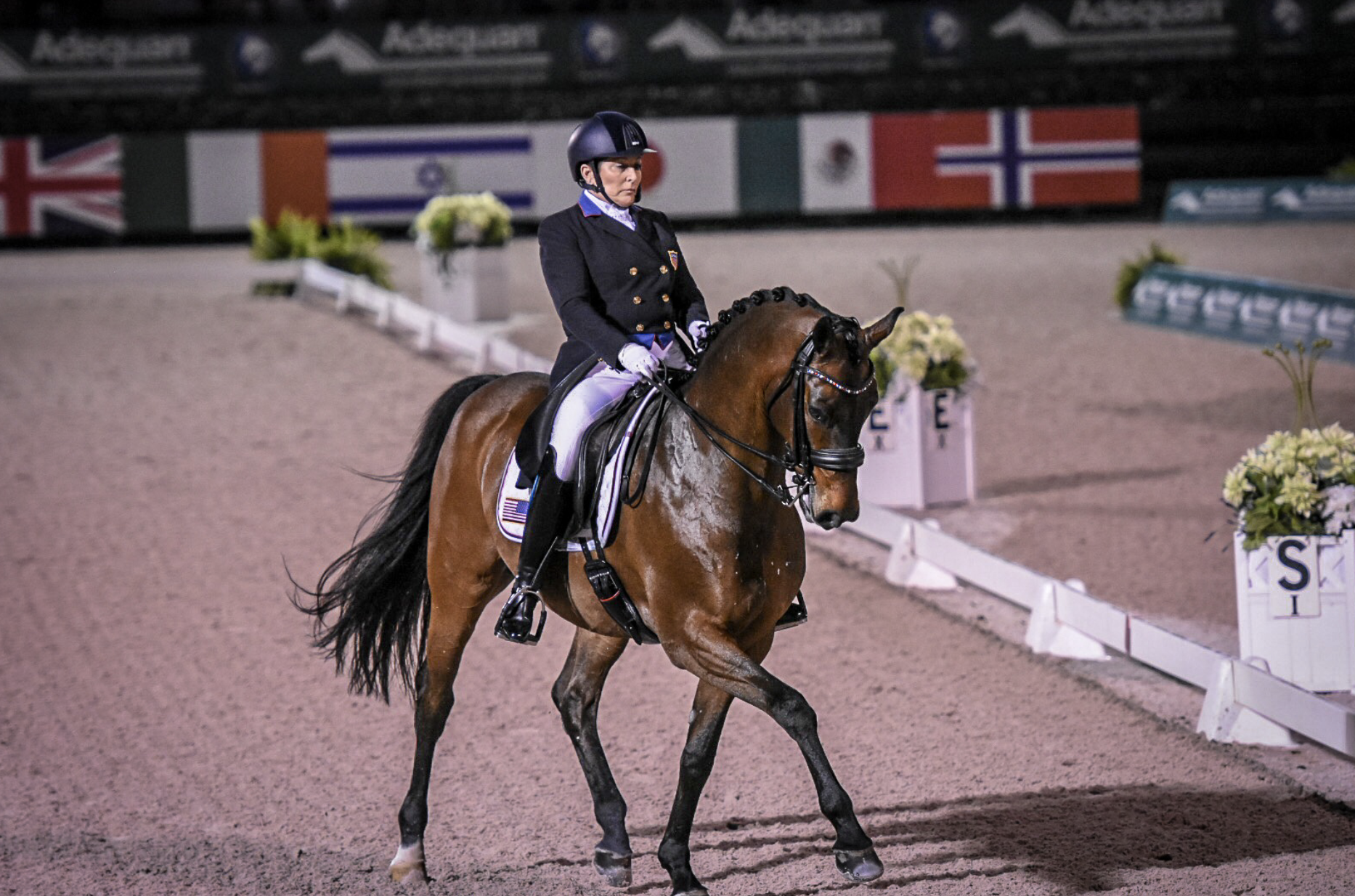 What's one of your favorite things about AGDF?
It is a really well run show. The footing is always good. After all the years I've spent in Europe, AGDF really gives you a European atmosphere. It's quite nice! It's always very efficient and put on very well.
Are there any horses you're particularly excited about?
I'm bringing out a younger grand prix horse, Rubinio. I tried to show him in the grand prix once last year, but he wasn't quite ready. Now, we're really ready so I'll have another grand prix horse. My rider that works for me will be showing one of my older horses, Doktor, this season. He's still sound and going, so she's going to have a really good experience on him. I'm handing the reins over to her! He's done so much for me. He took me to Europe 7 years in a row. He has a good year of grand prix left in him, so he'll help her get some mileage and learn. And then he can retire, maybe do a little with a young rider, or I'll teach on him. He owes me nothing. I'll keep and take care of him forever!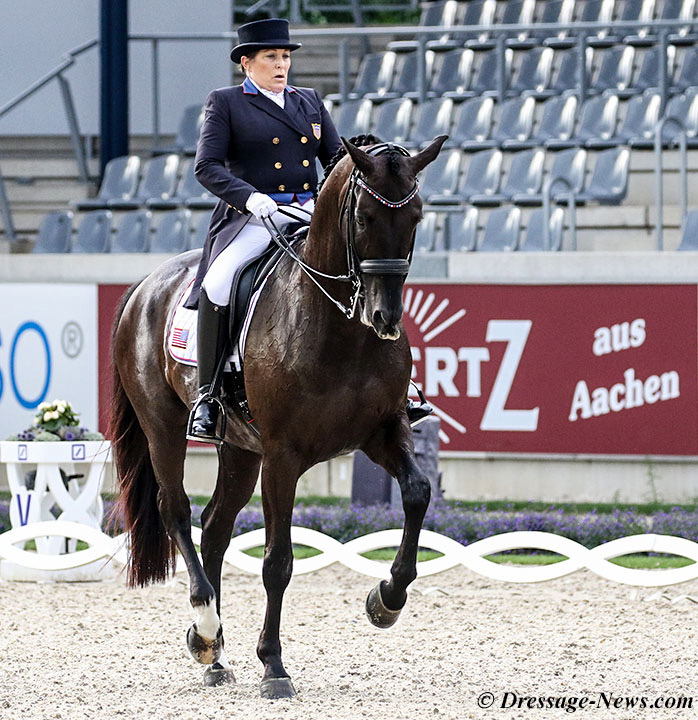 Are there any classes you're most looking forward to?
I'm looking forward to the first few shows because they're World Cup qualifiers, and I love doing my freestyle. I'll have a freestyle with my second horse as well, but won't try for the World Cup on him. I'm always looking forward to the 5* show, the freestyles at night… it's always really exciting! I love the huge crowd. It gives the horses a great atmosphere.
What advice would you give to someone who's competing at AGDF for the first time?
Don't be too nervous, take it all in, and fasten your seatbelt because some horses get a little excited about the atmosphere! We don't usually have that kind of atmosphere at most of our shows in America. When there's a bit more of a crowd, there's that little buzz. The horses feel that and get a little friskier. It's really nice though, and so fun! There's always something to enjoy.
Best of luck this season, Shelly! See you in just three weeks for AGDF 2019.