Excitement is in the air as 2017 draws to a close. Here at the Adequan® Global Dressage Festival, we are chomping at the bit to welcome competitors back for the 2018 show season! With some exceptional goals on the horizon, let's take one last reflective look back at the top five "Fan Favorites" of AGDF 2017.
5. As today is the final day of the year, and a Sunday nonetheless… It would only make sense that fan favorite number five be awarded to the one and only Sundayboy and his talented rider, Anna Buffini. There wasn't a dry eye in the audience when this duo finished their final performance together in the International ring. While we wish Sundayboy a happy retirement, we know that we will be seeing Anna return to the Stadium very soon!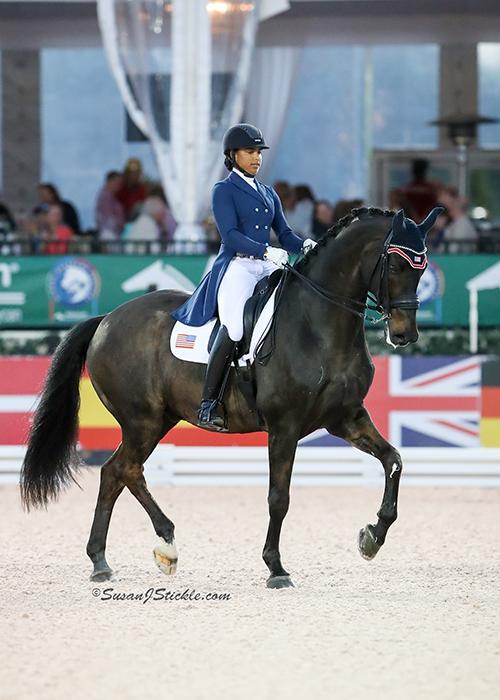 Watch Anna and Sundayboy's final ride, HERE.
4. Fan favorite number four takes us back to the FEI Grand Prix Freestyle CDI 4*, presented by Havensafe Farm. That night, we watched Katherine Bateson and Alcazar take home the first place finish after an impressive performance under the lights. It was an emotional night for Bateson, as less than a year before the gelding underwent colic surgery during a trip across the pond to Aachen. Bateson commented, "…Just to have him alive, because they didn't give him much of a chance, (and) for him to be back not long after and winning a CDI 4*, is pretty amazing."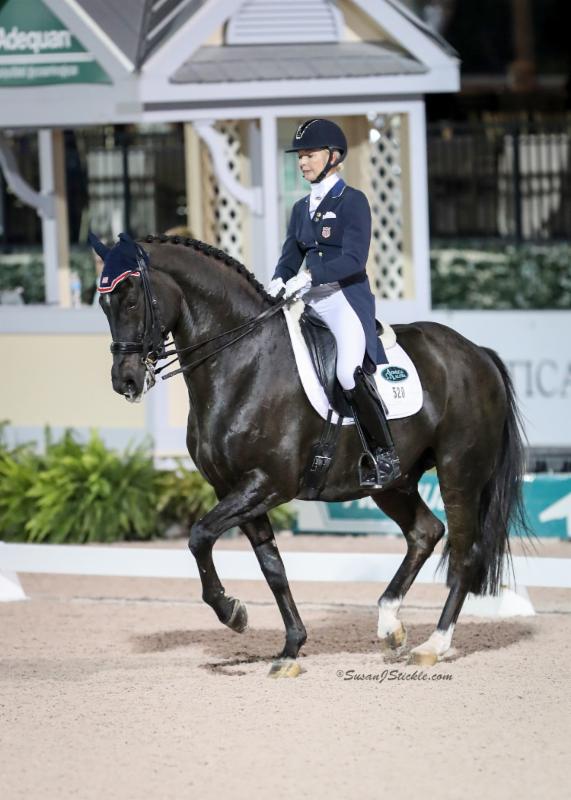 Read more about the duo's victory, here.
3. Do you remember watching Dr. House 2 bring down the house? Well apparently, all of the other AGDF fans do too, because spot number three goes to Tuny Page and the one and only "Housie"! On February 25, Page and the 2005 Oldenburg gelding (Don Schufro x Rinerfa JS x Krack C) captured the win in the FEI Grand Prix Special CDI-W, presented by The Axel Johnson Group. The ride was the pair's first CDI and first FEI Grand Prix Special together.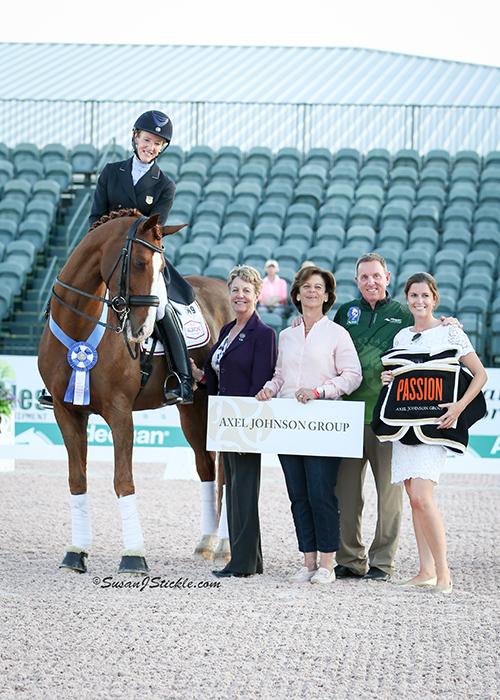 Read more about it, here!

2. Fan favorite number two just happens to be Kasey Perry-Glass and Dublet taking the blue along with score number two, the one that put them on the road to their first FEI World Cup! The night was also a rewarding one for second-place finisher Chase Hickock, as it was her first evening under the lights in the open division with Sagacious HF, aka "Kitty."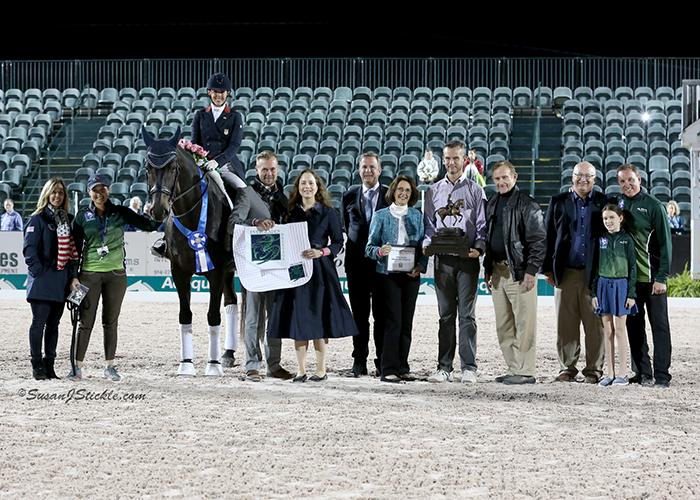 Read the recap, here.
1. We aren't exaggerating when we tell you that number one tied for number one FOUR times! Four times to match her 4th in-the-world rider ranking, that is! You guessed it… Laura Graves and Verdades take the champagne with this. Laura and "Diddy" made headlines when they won the FEI Grand Prix CDI 5*, presented by Diamante Farms. The pair also rode to a score above 80%, which happened to be their first time ever scoring that high in a FEI CDI 5* Grand Prix, putting them alongside U.S. Olympic teammate Steffen Peters as a member of the "80% Club."
Read more here! 
 We hope that this stroll down memory lane has inspired you as much as it has us. May your 2018 be just as rewarding as 2017 was. Happy New Year, and we look forward to seeing you all soon at the Adequan® Global Dressage Festival!
Photo Credit: ©SusanJStickle.