Did you miss the freestyle action Friday night? We hope not, but just in case… We've got you covered with some fast freestyle forensics straight from the top riders themselves!
This week, Ashley Holzer (USA) and Havanna 145 put up a fierce fight, claiming victory in the FEI Grand Prix CDI-W, as well as in the FEI Grand Prix Freestyle CDI-W, presented by NetJets. The pair danced their way into the winner's circle, offering up a show-stopping performance on Friday night under the lights and in the pouring rain.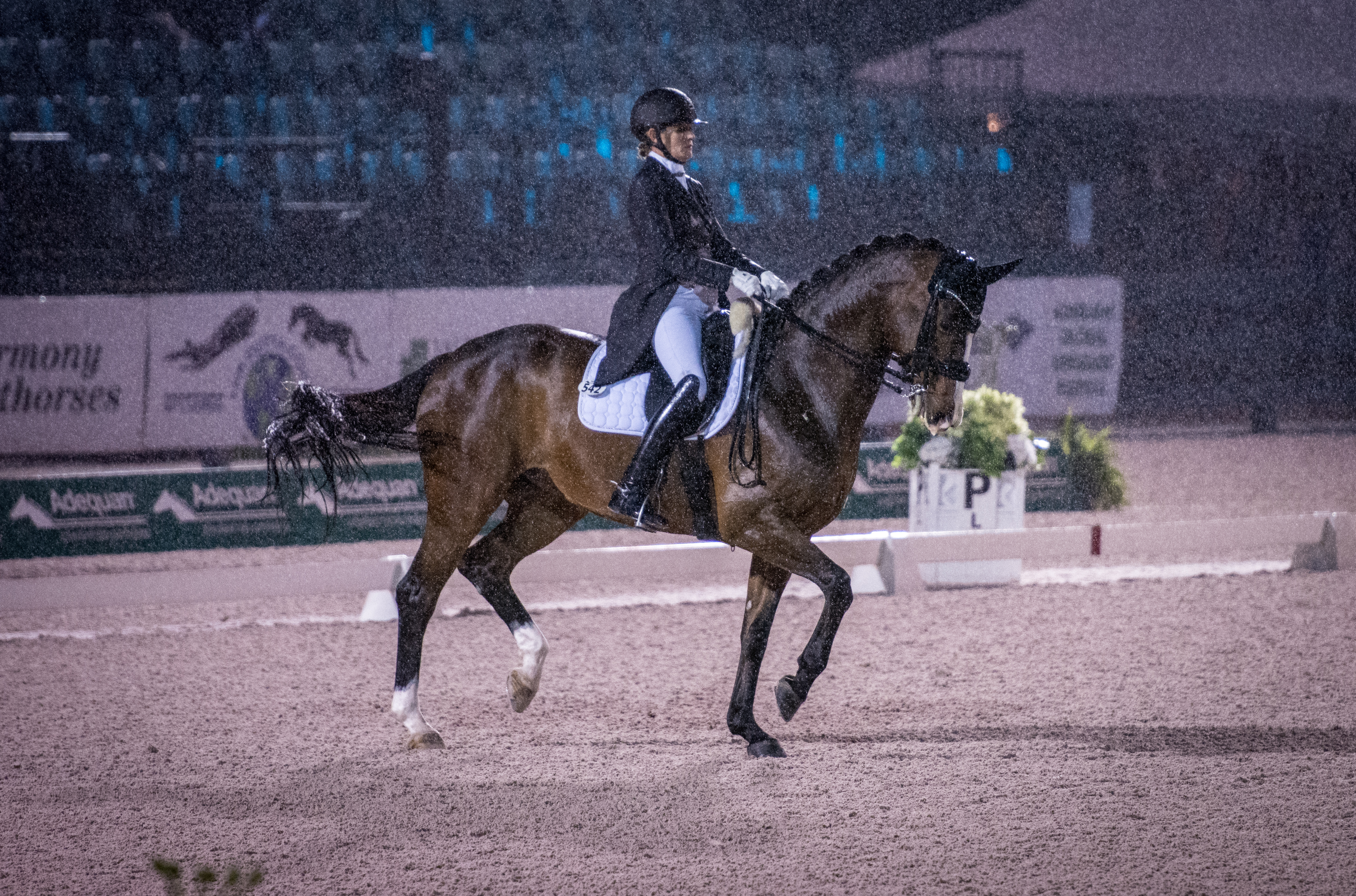 At just 11- years-old, the talented mare (Hochadel x Riviera x Rodgau) owned by Diane Fellows has proven to be a desirable mount for Holzer. Their score topped the class of 12 with a 78.200%.
Riding to an upbeat composition and working in elements such as a passage zig-zag, Holzer said, "It's not simple to execute, I think my goal was to make a floorplan that was easy enough for her to do, and one that was able to be executed as cleanly and with as much precision as we possibly could.
I watch the videos of those competing in Europe and I look at their floor plans, they're actually not incredibly technical either, they just flow very well. So, I was very focused on the flow of it. I will say that tonight I did change it and add the zigzag and passage, that was a last-minute decision."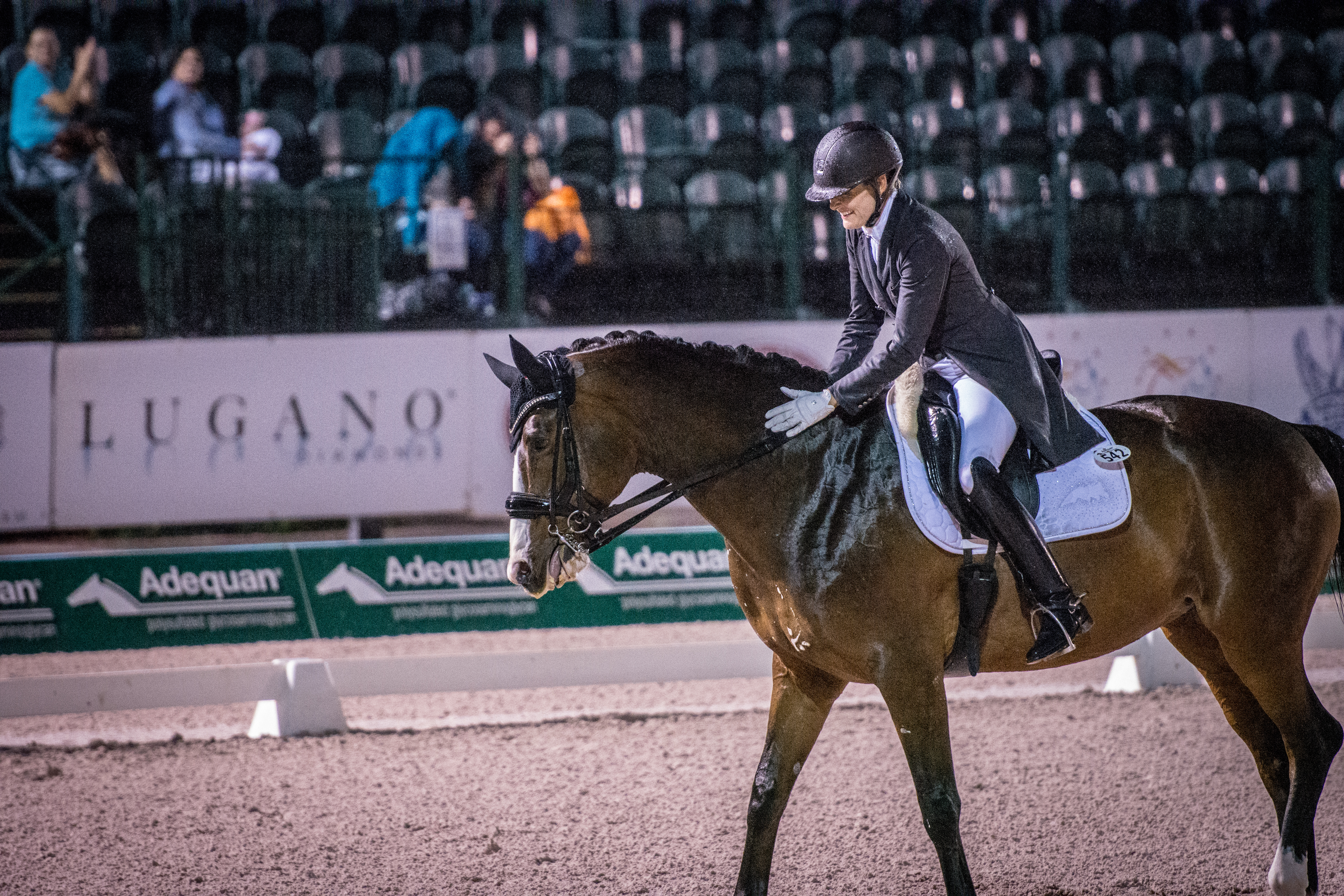 When asked about the choice of music, Holzer commented with her usual sense of humor, "I googled 'emotional music.' Brittany (Beaulieu) said she didn't like it and the it didn't compliment my horse, so P.J. (Rizvi) said that I should google 'emotional, uplifting music for Havanna.'
We put it together very quickly, and Tamara Williamson who does all of my freestyles made it work with the floorplan!"
To view the winning freestyle ride, click here.
Be sure to join us for the next Friday Night Stars competition on March 2, to watch more horses and riders dance under the lights in Equestrian Village.