Say hello to Amy Swerdlin, the first amateur to be featured in our rider spotlight series! Amy trains with Jan Brons and has had a busy season moving up two of her horses to the National Grand Prix level. Keep reading to learn how Amy got her start in riding, her horses, and more!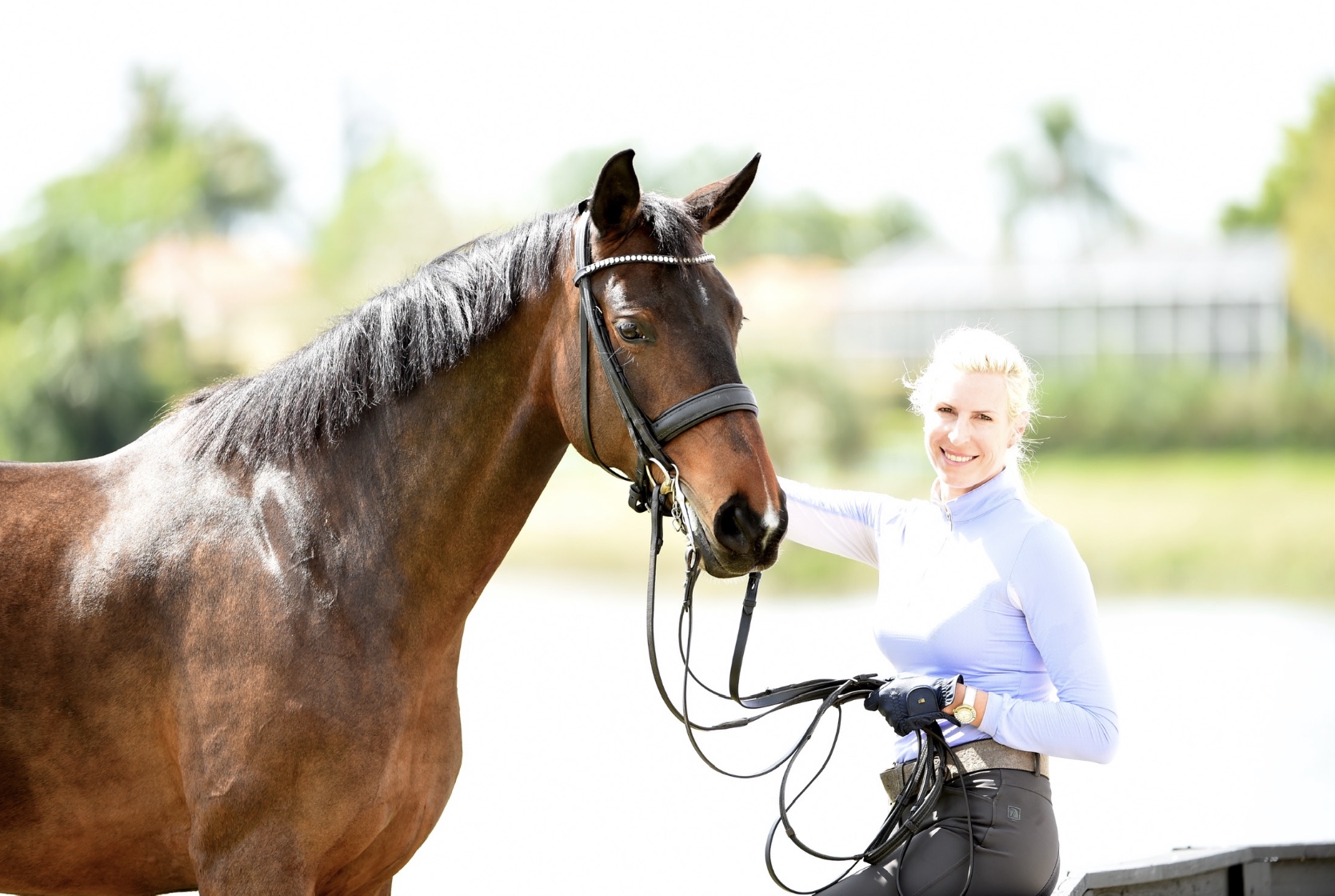 How did you get into riding?
Ever since I was a little girl, I've always loved horses. I first started riding when I was in third grade thanks to a babysitter of mine who was taking riding lessons. She brought me out to the barn with her one day and then I was totally hooked. After that, I became really active in Pony Club, but once I got into high school and college I didn't ride as much. It wasn't until after I got out of college that I started really riding again. I was teaching elementary school in the Chicago area and I worked a side job so that I could afford to have a horse. Then I started riding a lot and competing lightly in dressage, then I really started getting serious around 2000. I bought a new horse in Europe and had the opportunity to come down here for the season. After I came down here, I fell in love with Wellington and made a point of trying to come down the next year. When I came back, I ended up just staying here because I loved it so much! I met my husband my second year as well, although we were just friends at the time. 
Tell us about your horses!
I have a handful right now and my husband, who's the practice manager at Palm Beach Equine Clinic [PBEC], is just as horse-crazy as I am. I have to say, though, he does have more horses than me because he plays polo, but he's very supportive. I have a few that I bred myself and then some other ones that I purchased as young prospects. All the hard work is paying off right now because aside from my five-year-old, all the other ones are now turning eight, nine, or 10 and my oldest one, Scholastica, who I bought as a coming four-year-old, is 13 now. I also have a nine-year-old who's about to come out in the Intermediate.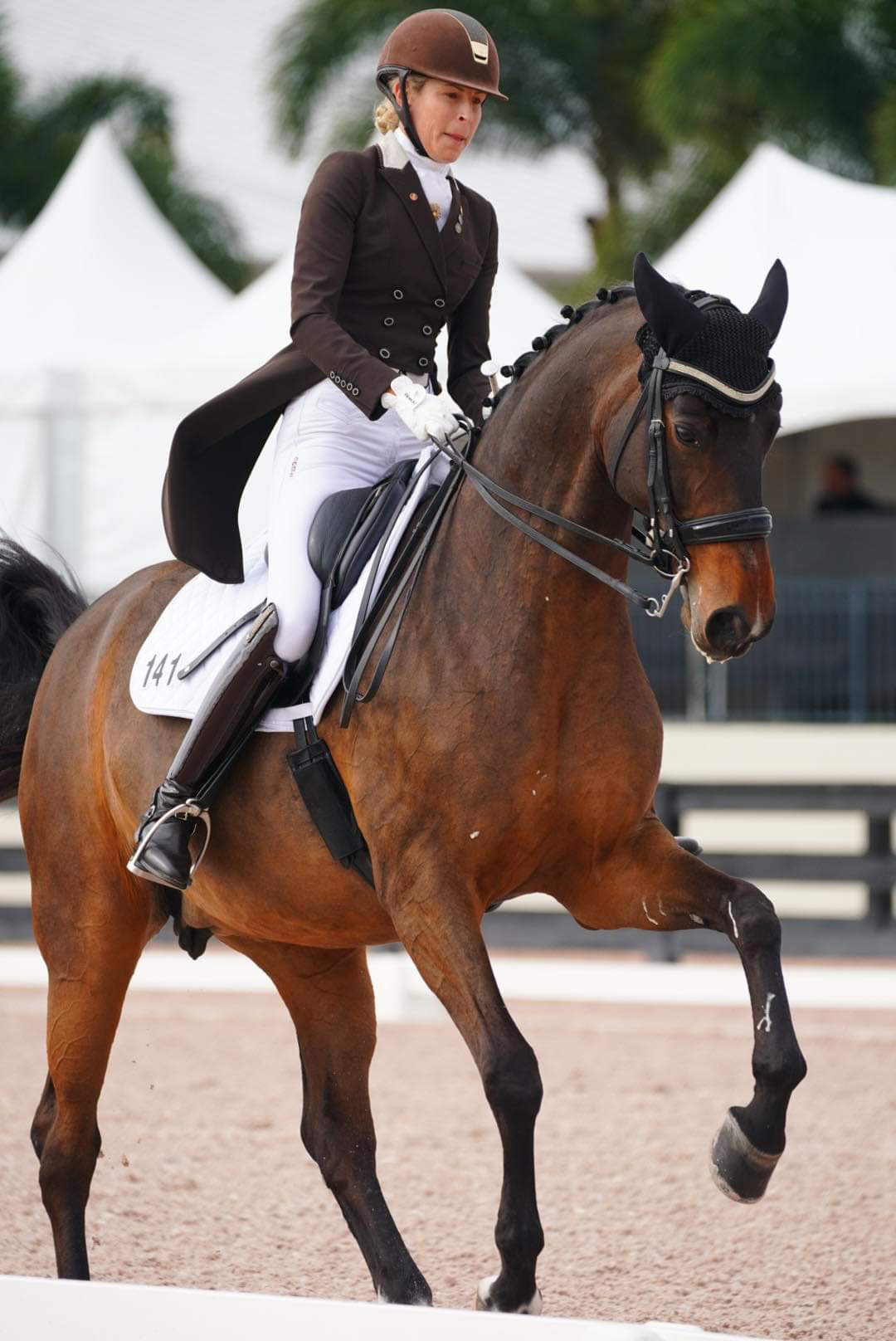 What do you like most about buying young prospects? 
I like the day-to-day process; I like training my own horses because it's very rewarding. You get to really develop that bond and relationship with them from the start. That's what I love the most. I like showing, but I really love the day-to-day work. 
How has this season been for you so far?
The season has been going great! I had two horses move up to the National Grand Prix level this year, Scholastica and Quileute CCW, and they've been very competitive. Quileute CCW is one that I bred at home, so I've had him since he was a baby. We haven't done any of the CDI yet because we're waiting for them to tell me they're ready for the CDI ring. You can never put a timestamp on anything because it's always when they say they're ready, but they've been doing really great, especially in the amateur division. I also have De Premio, who started the season doing the Prix St Georges and is getting a little bit of a break now, and then I have another one that I've had since he was four, Sonnenkonig, coming out that'll also be doing the Prix St Georges soon.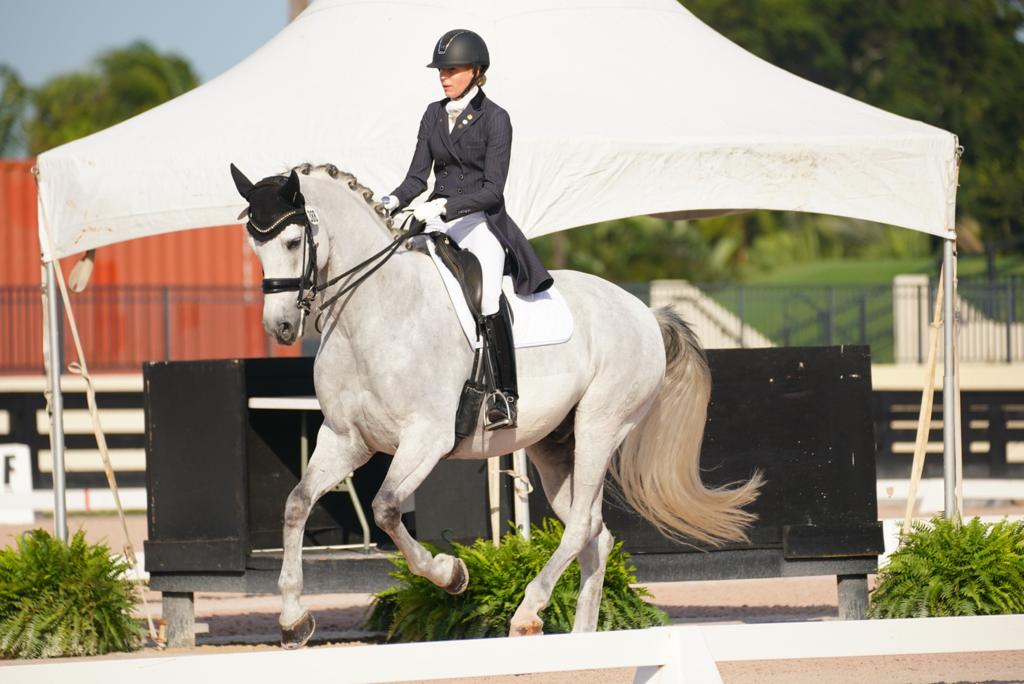 What do you like to do when you're not with your horses? 
It seems like all my hobbies still revolve around horses in a way. I'm a secretary and education coordinator for our local Gold Coast Dressage Association, which is a group member organization of USDF. I'm on the Region 3 Site Selection Committee for the USDF Regional Championships and the Awards Committee Chair for USDF, and I'm also the Task Force Chair for the Senior Adult Amateur division, which is an exploratory task force to see if there's a need for a Senior Adult Amateur division in dressage. I also just got my "Small R" judging license, which has been a project for the past three years, so I'll hopefully do a little bit of judging this summer. I want to try to get my requirements done as soon as I can for my "Large R" and move forward with that. It's a really long process and it takes a long time. I also manage PBEC's sports complex, and my job as an operations manager is to handle all the staff that we have there and book the dressage stalls and polo stabling, which keeps us really busy during the season. We also host a few small shows for Gold Coast over the summer there. 
I feel like it's important to give back to the sport because I really love it so much. That's why I want to be so involved in the other parts of it; not just riding and competing for myself.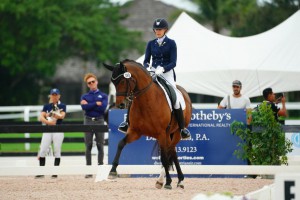 How has being married to a vet changed the way you care for your horses? 
He's really supportive, and if there's an issue, we have a plethora of amazing veterinarians at PBEC and a lot of specialty vets that are amazing. 
 Thanks for chatting with us, Amy! We look forward to having you back at AGDF for the 2021 season.