Say hello to our first Rider Spotlight of the Adequan Global Dressage Festival 2021 Season, Beatrice Boucher! Boucher travels to AGDF all the way from Canada to compete, where she won Dressage Canada Athlete of the Year in 2018. Continue reading to find out more about this athlete's accomplishments, goals, and hobbies!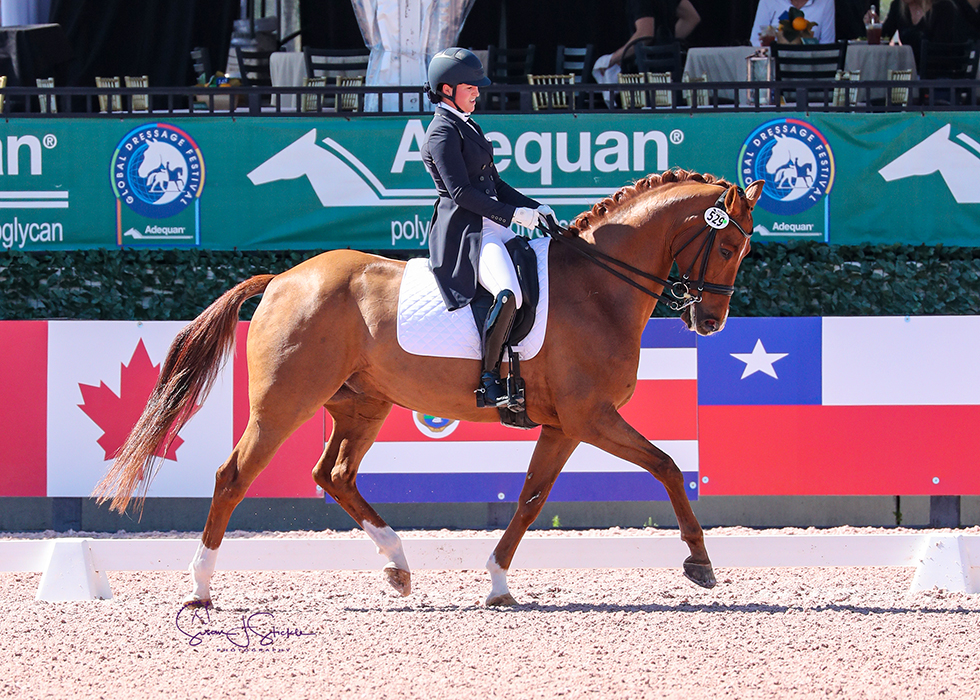 What are your goals for the 2021 Season here in Florida?
"I would love to try to qualify for the Nations Cup with my own horse, Doneghall ("Morris"), and try to move up into the U25 division."
How have you prepared for this season? Have you changed any traditions?
"This season is quite particular, since with the coronavirus we didn't get so much competition as we are used to in Quebec, Canada. I wanted to use this opportunity to train toward the U25 as we all know it is hard to train further levels and compete at the same time. However, I have been forced to take some time off after a concussion and I haven't trained for two months. My horses and I needed to be back in shape to be able to train again. So I am a little bit behind where I wanted to be this season, but I am glad we could come down from Canada and be able to be back in the ring and train under the palm trees."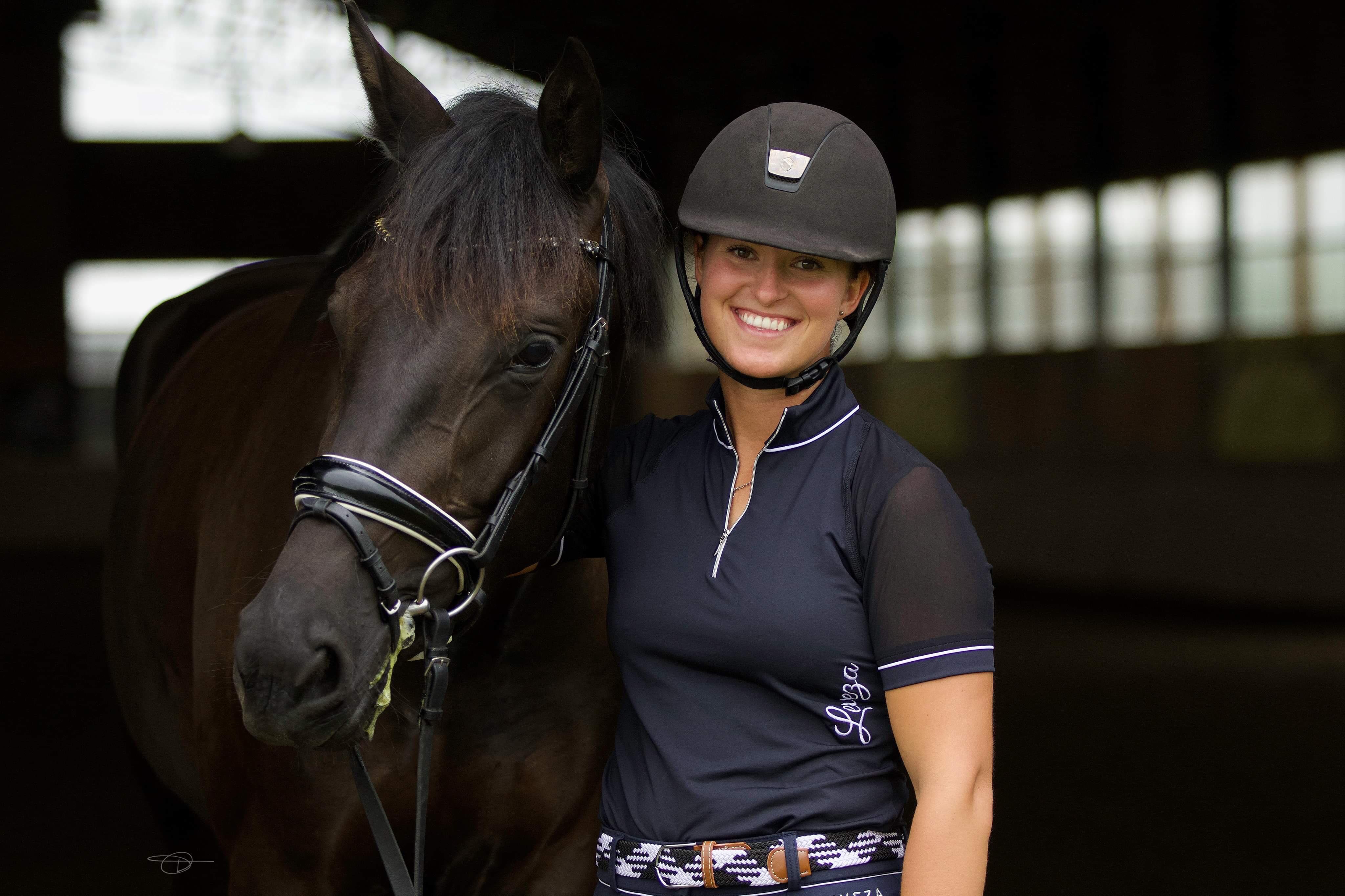 What is your favorite memory at AGDF?
"I have so many memories and I can't tell them all! Showing at AGDF is so special. It is by far my favorite show to compete in, but competing in the Florida Youth Championship in the Young Rider Division with Delfiano, who is owned by my friend Camille Carier Bergeron, is one of my favorite memories."
Are there any horses you are particularly excited about for this season?
"I am always excited about pretty much all the horses I ride! Knowing where they come from and where they are now makes me very happy to see their progress."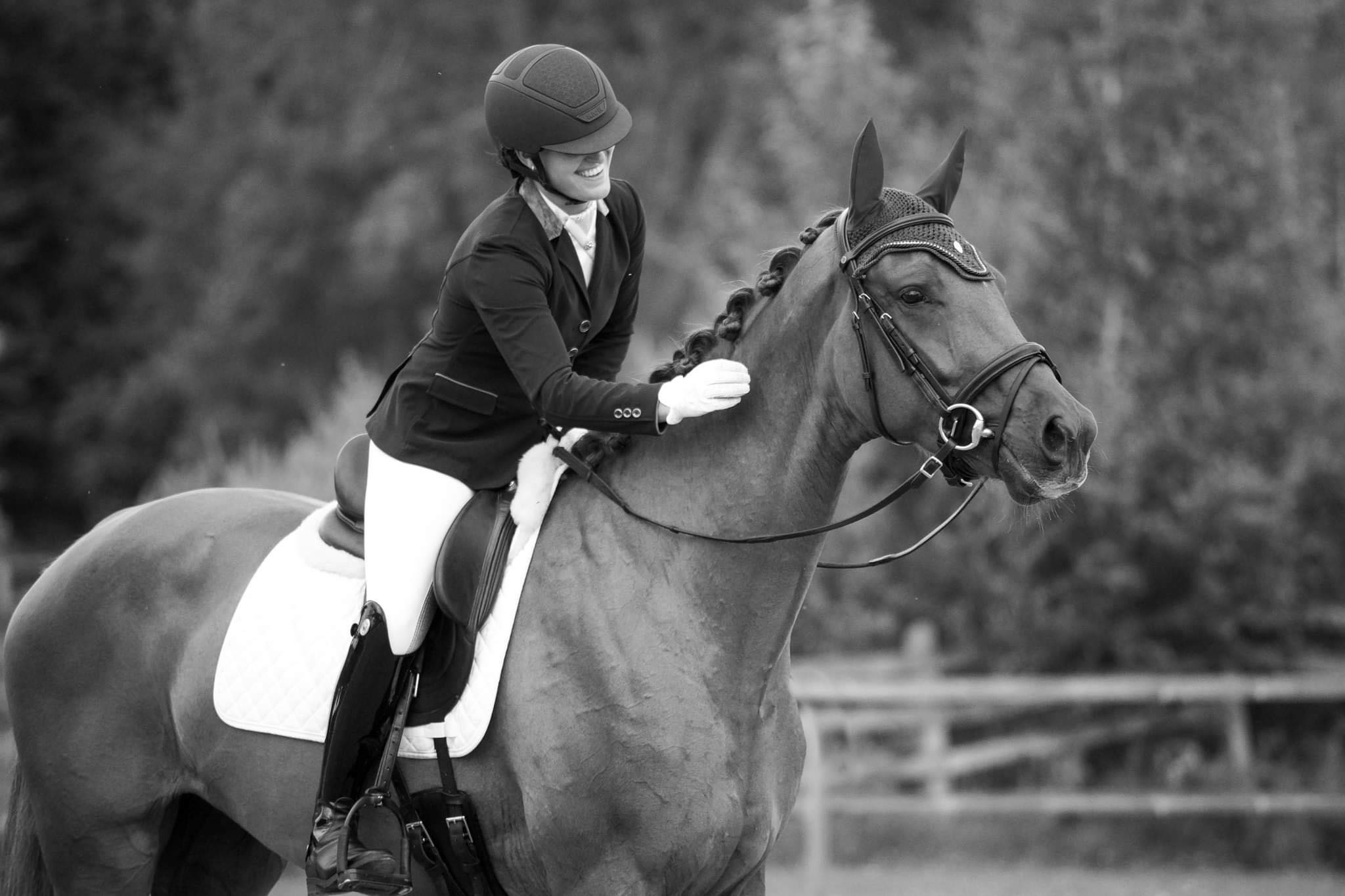 Do you have any morning rituals on a big show day?
"I try to visualize my ride with the horse I have, and also recreate the feelings and the errors my horse and I might do and how to fix them quickly and easily. Also, I have to do everything for my horse. I don't like to have help from anybody to do the stall or to walk him. I prefer to do everything myself and alone. I like to feed him and see how he looks in the morning. I love to braid in silence, it relaxes me."
How has your family's breeding program, DeLys, helped your success? Do you have a favorite home-bred horse?
"DeLys Farm has been so good to me. I will be forever grateful for the owners Lynda Tétreault and Claude Ménard. The breeding program has helped me ride any kind of horses – younger, older, bigger, smaller, and train any kind of problems. I can take all of this knowledge in the ring on any horse I ride to try to get the best from every horse and in every test. We all know that no test is the same. Also, I have learned to train a horse from the field and bring him up all the steps of the ladder to be a competition horse and go in the big ring."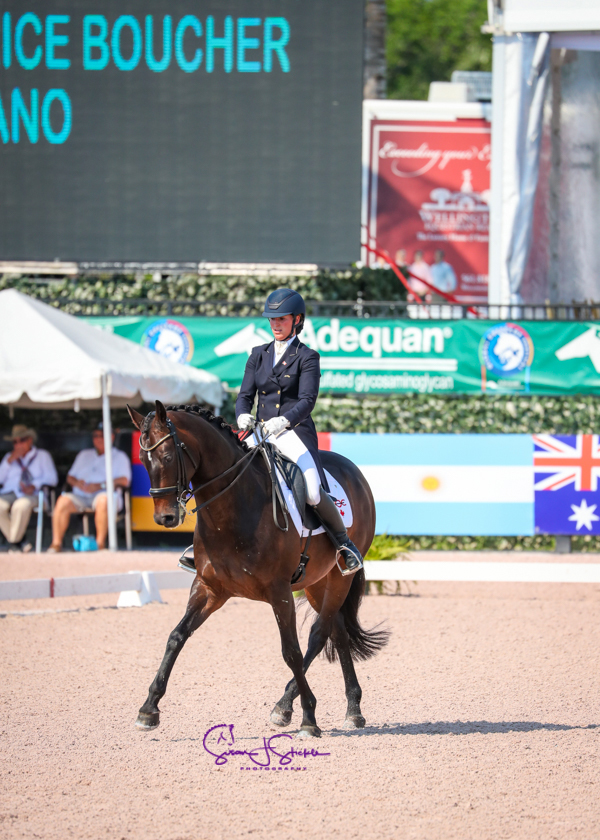 You were named Dressage Canada's Athlete of the Year in 2018; what other accomplishments are you particularly proud of in your career?
"In the same year, I competed in the North American Youth Championships and won a gold medal in the team competition with my teammates, Camille Carier Bergeron and Rekeya Moussa, and two individual silver medals with Delfiano."
You've earned multiple Prix St.George top placings – what are your long-term goals as a successful equestrian competitor?
"For sure, participating in the World Equestrian Games and the Olympics are my big goals and dreams!"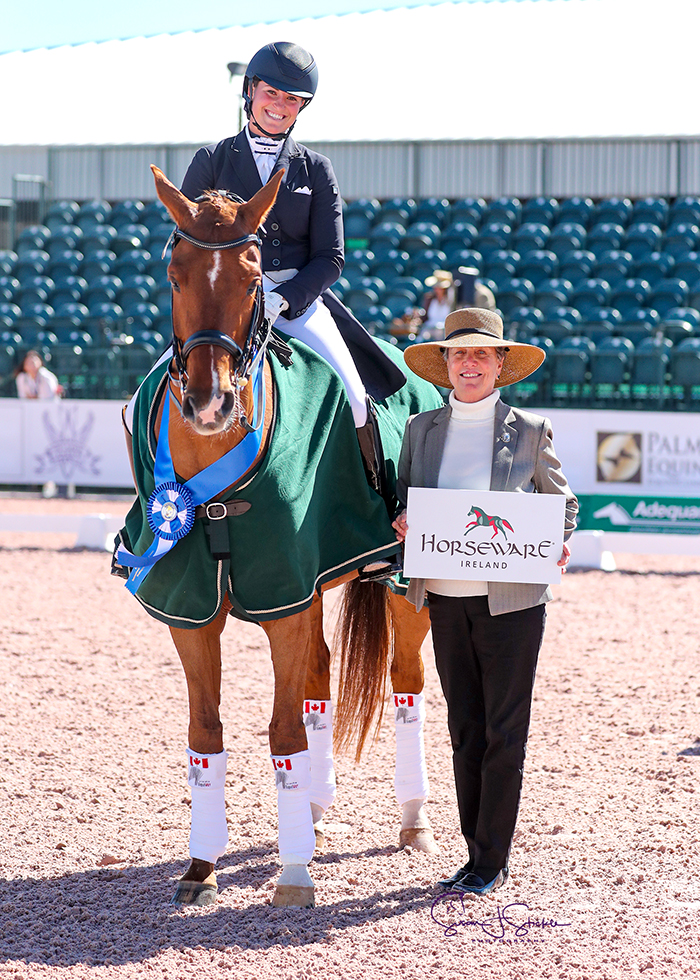 What is a hobby that you enjoy outside of riding?
"I love traveling and I have done my PADI scuba diving course with my best friend, Camille, and our goal is to see sharks."
Thanks for chatting with us, Beatrice! We can't wait to watch you compete this #AGDF2021 Season!