Can you believe we are only three short weeks out from the 2020 AGDF season? We can't! This week, we caught up with American Grand Prix dressage rider and trainer, Christopher Hickey. Not only has Christopher trained dozens of horses to the Grand Prix level, but he's also won an individual gold medal at the 2007 Pan American Games. Continue reading to hear about his 2019 highlights as well as his plans for the upcoming season!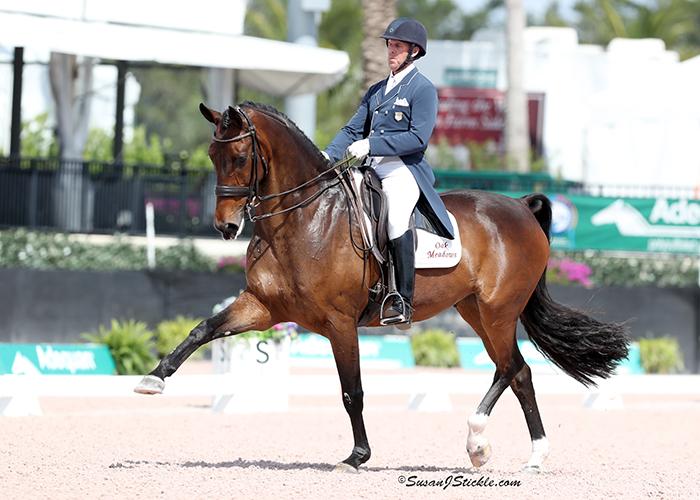 Photo courtesy of Susan J. Stickle
Tell us about some of your 2019 highlights! 
It was a good year! One of our sponsor's horses, Straight Horse Zackonik, was showing a lot in the CDI Prix St. Georges. We also did the USEF Developing Prix St. Georges and qualified to be in the Future Stars Performance Series Final during week 12 last year, and she placed second in that. 
Will you be returning for all 12 weeks of AGDF?
Yes! My sponsor has a farm in Wellington, so we've been here since November.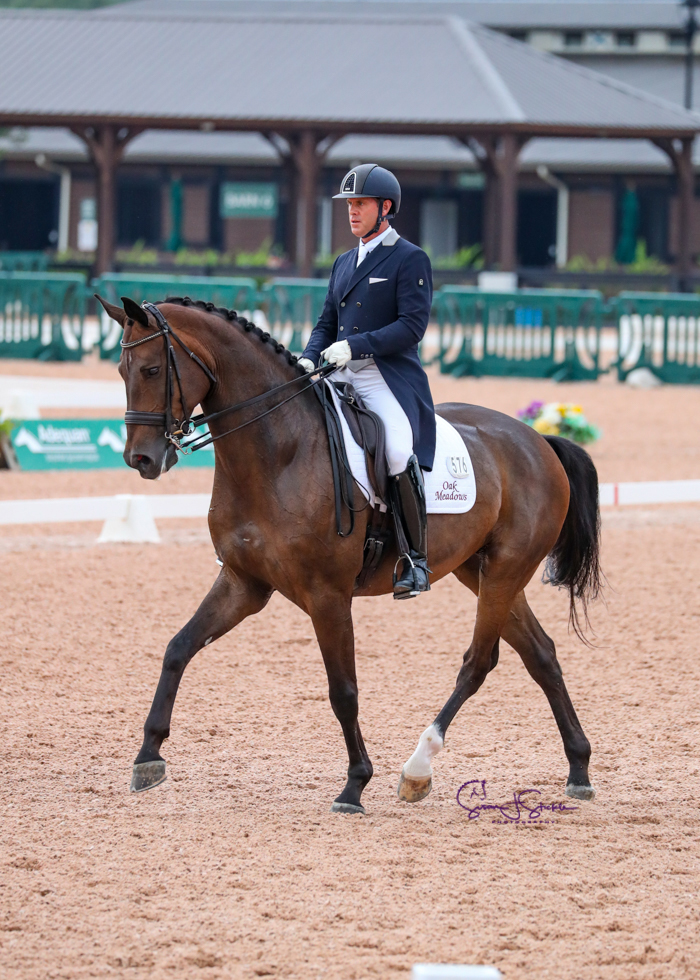 Photo courtesy of Susan J. Stickle
What do you like most about showing and living in Wellington?
This is actually my 30th year living in Wellington for the winter. I've been coming to Wellington for a long time. I used to ride with Robert Dover back in the day, and his barn was where The Tackeria sits now. 
It's nice to be able to go to a horse show in your hometown, where you can stay at home and not a hotel. My sponsor even bought one of those small European horse boxes, so now for national shows, we just bring our horses over to the show grounds in that. It's super-convenient, and to be able to let the horses live at home and get turned out in the morning or afternoon is so great for them. Of course, when you do the CDIs, the horses have to stay there for the weekend, but it's still nice to have everything super close and convenient. 
Are there any new horses you're excited about? 
Yes, we have a horse that we bought at the end of last year named Wyatt [Stenagers Wyatt Earp]. He's going to do the Young Horse Prix St. Georges and then he'll start in the CDIs and regular Prix St. Georges.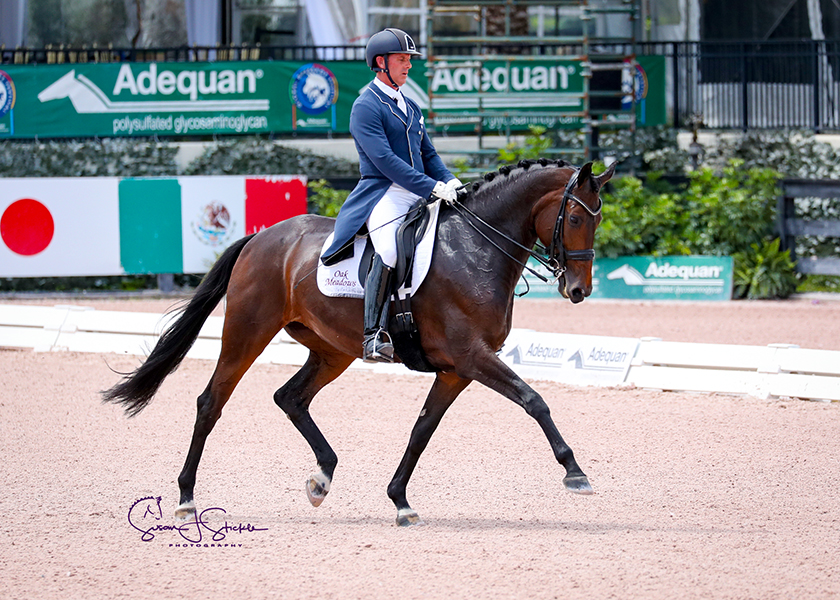 Photo courtesy of Susan J. Stickle
What advice would you give to an up-and-coming professional who's competing at AGDF? 
I would say to stay at the National level until you and your horses can handle competing in the stadium at Global, because it does have a bit of an atmosphere, which is good for the horses to learn how to handle. Once the scoring is good and consistent enough, then they can move up into the CDI level.
 Thank you, Christopher. Wish you the best of luck at AGDF 2020!