Guess what?! We are only TWO weeks away from the 2019 season! This week, Heather Blitz is stepping under our rider spotlight. Her list of accomplishments in the ring is quite impressive, including representing the USA at major events such as the Olympics and the Pan American Games. We can't wait to cheer her on during the next AGDF season! Continue reading to hear about the rest of her 2018 show year and what she has her sights set on for the upcoming season.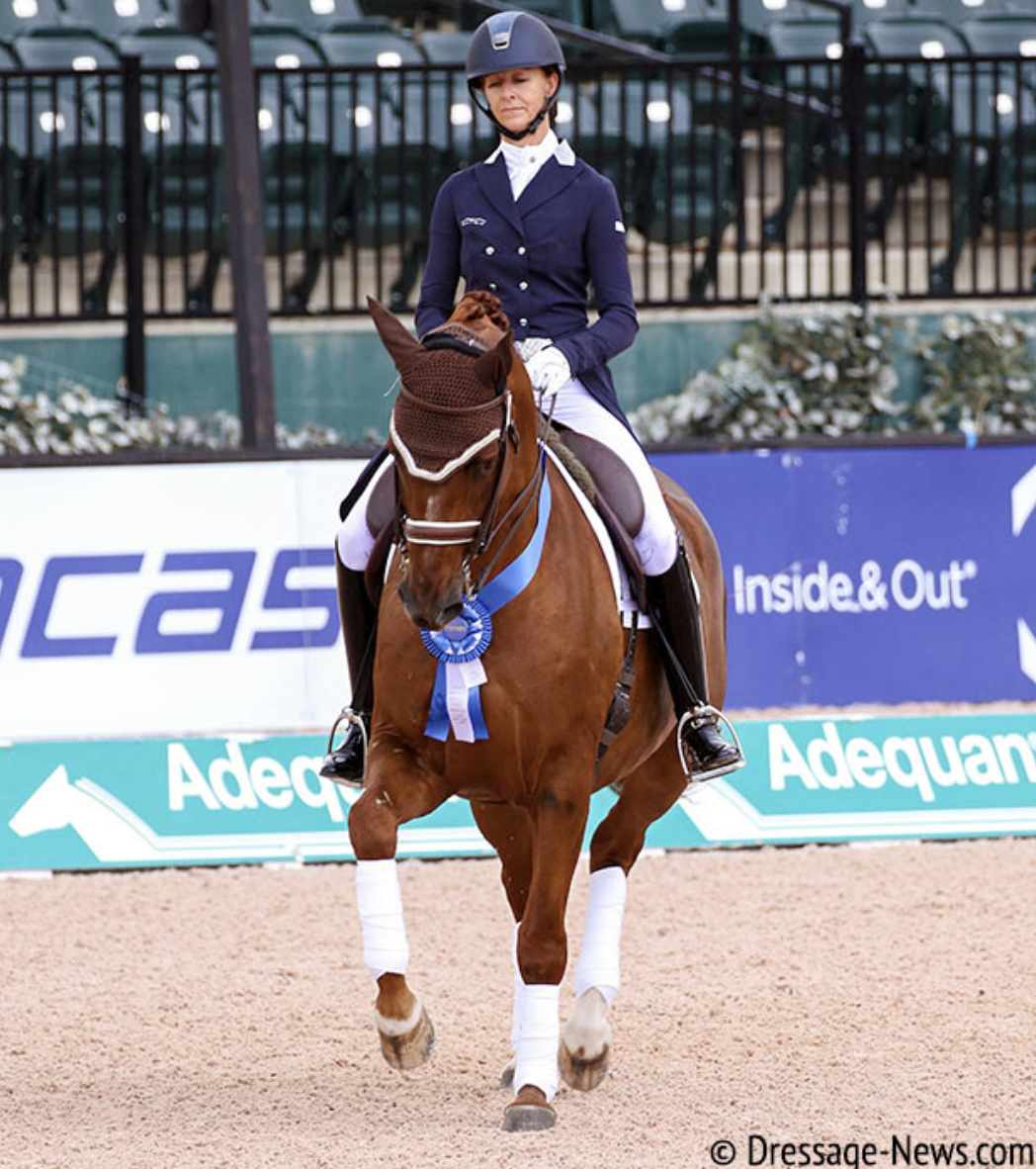 How was the rest of your 2018 show year after AGDF?
I haven't shown a ton this summer because I've been busy traveling to teach clinics. I did one show in October with my horse, Quatero, and started him in the Intermediare 2. He received over 71%, so I was happy with that. I also started my new horse, Semper Fidelis, in the grand prix in October. She also received over 71%, so I was very happy about that! Then I did another show this month with Semper Fidelis in the grand prix and we've improved a bit already. We were over 75% in the grand prix. I feel like that sets me up well for the season with her!
Are you returning for the full 12 weeks this season?
Yes, I'll be here for the full season and I'll stay through the summer as well. I've actually been based in Wellington year-round for two years. I had been commuting before, but then I just decided it's more economical to stay here and get a good facility with a covered arena. It's a lot easier, there are still shows every month, you can keep the same farrier and vet… it just makes a lot of sense for us.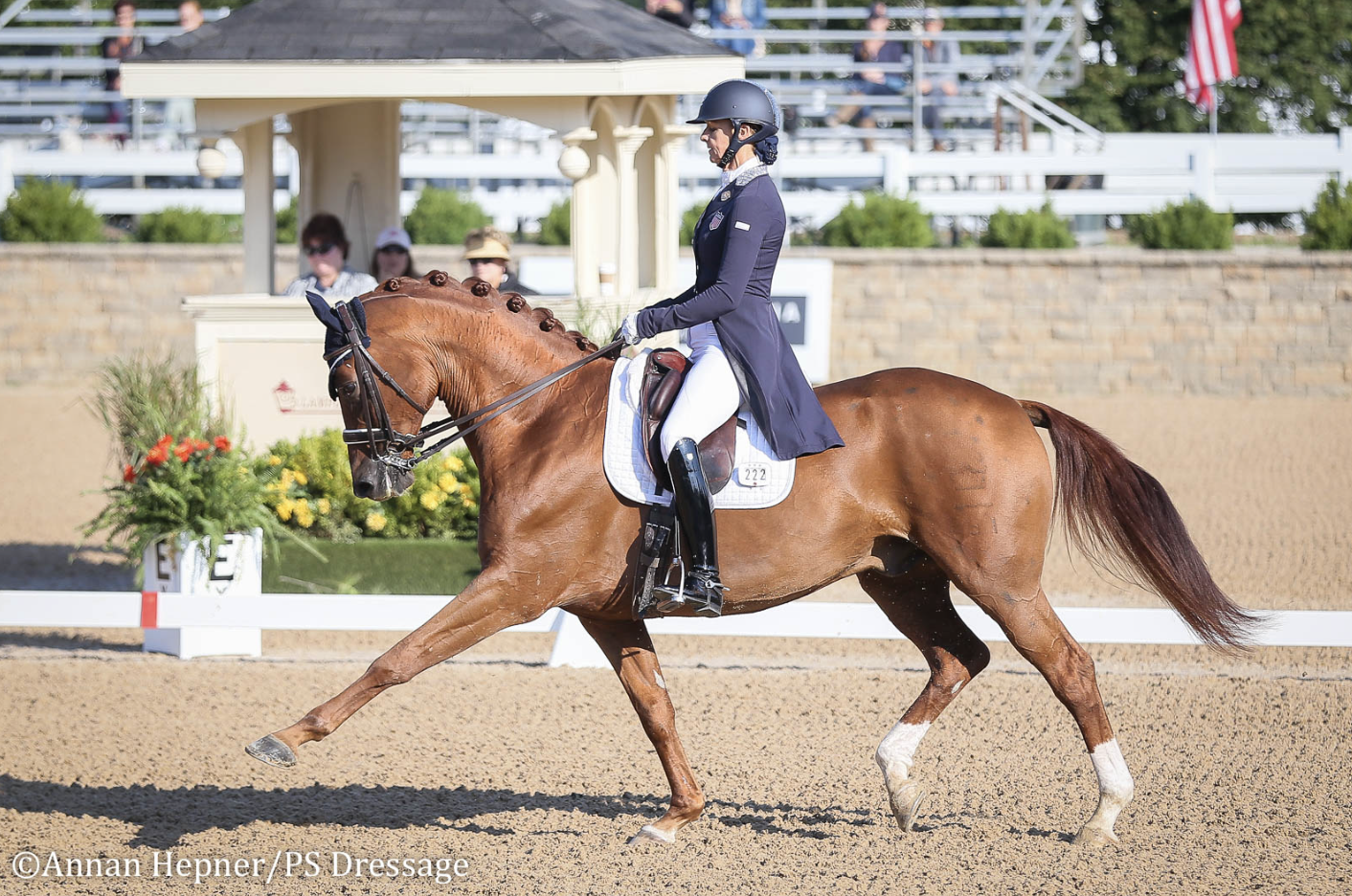 Are there any horses you're particularly excited about for this season?
Yes, Semper Fidelis is definitely one. We've already done two grand prixs, so she's my main exciting prospect for the season. I'm also excited about Quatero. I've been riding him since he was five and a half, so that's four years now. I showed him once in the I2, and I'll do him again next weekend in the I2. Just one more time at that level and he'll be ready for the grand prix. He's a very exciting prospect for international competition as well!
Are there any classes you're most looking forward to?
I'm definitely looking forward to getting into the grand prix again. I haven't shown in the grand prix CDI since I had Paragon. I think that was in 2015, so it's been a few years. I'm getting very excited about that! I also have some young horses in my program right now who are also very promising. I don't know when exactly I'll be bringing them out because they've only been here for about a month. So I can't tell you which levels in particular they'll be in, but I do have the grand prix and coming grand prix horses who are both super exciting!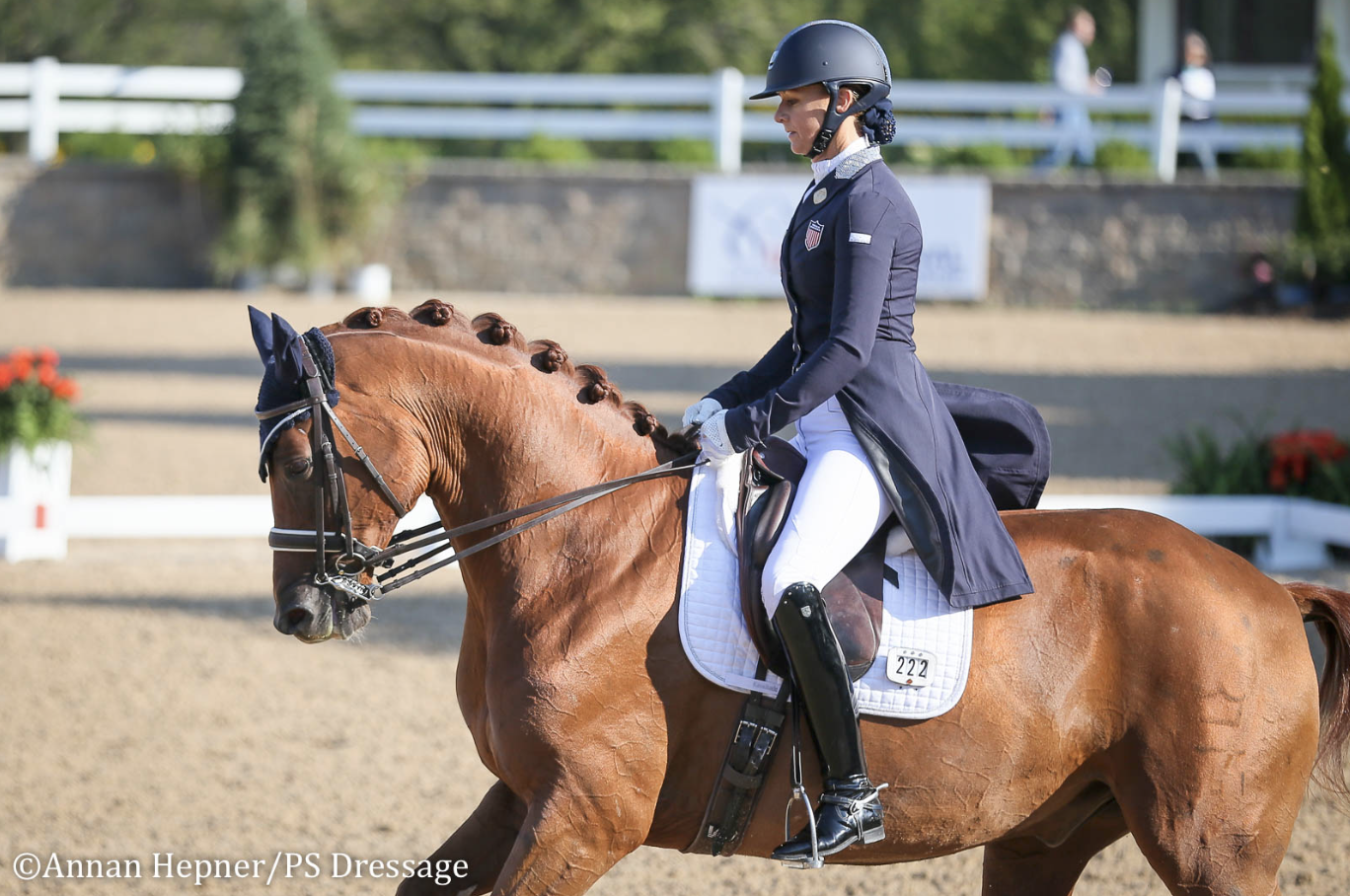 What is your favorite thing about AGDF?
The footing, the stabling, the management! We are so lucky that we can do all of this competing and stay in our own home as well. Of course, it's very convenient when you live here too. The footing is fantastic, the stabling is perfect, the layout of the showgrounds is great so we love it.
What advice would you give someone who's competing at AGDF for the first time?
Be ready to see some really amazing horses and riders all around you! Try not to feel too spoiled when you're there. It's a top-notch facility. Take any experiences you have back with you and use AGDF as an example of the quality you should be aiming for if you've never seen it before.
Thank you, Heather. We can't wait to see you in just two weeks for the AGDF 2019 season!