Say hello to our next rider spotlight, Juan Matute Guimón, who's traveled all the way from Spain to compete at #AGDF2020! Juan's most recent success was placing second in the Grand Prix Freestyle CDI-W presented by U.S. P.R.E. Association during Week 3 of AGDF 2020. His beautiful performance aboard Don Diego earned the duo a personal best score of 77.95%. Continue reading to get to know his incredible horses, learn about his exciting goals for 2020, hear his advice for up-and-coming Dressage athletes, and more!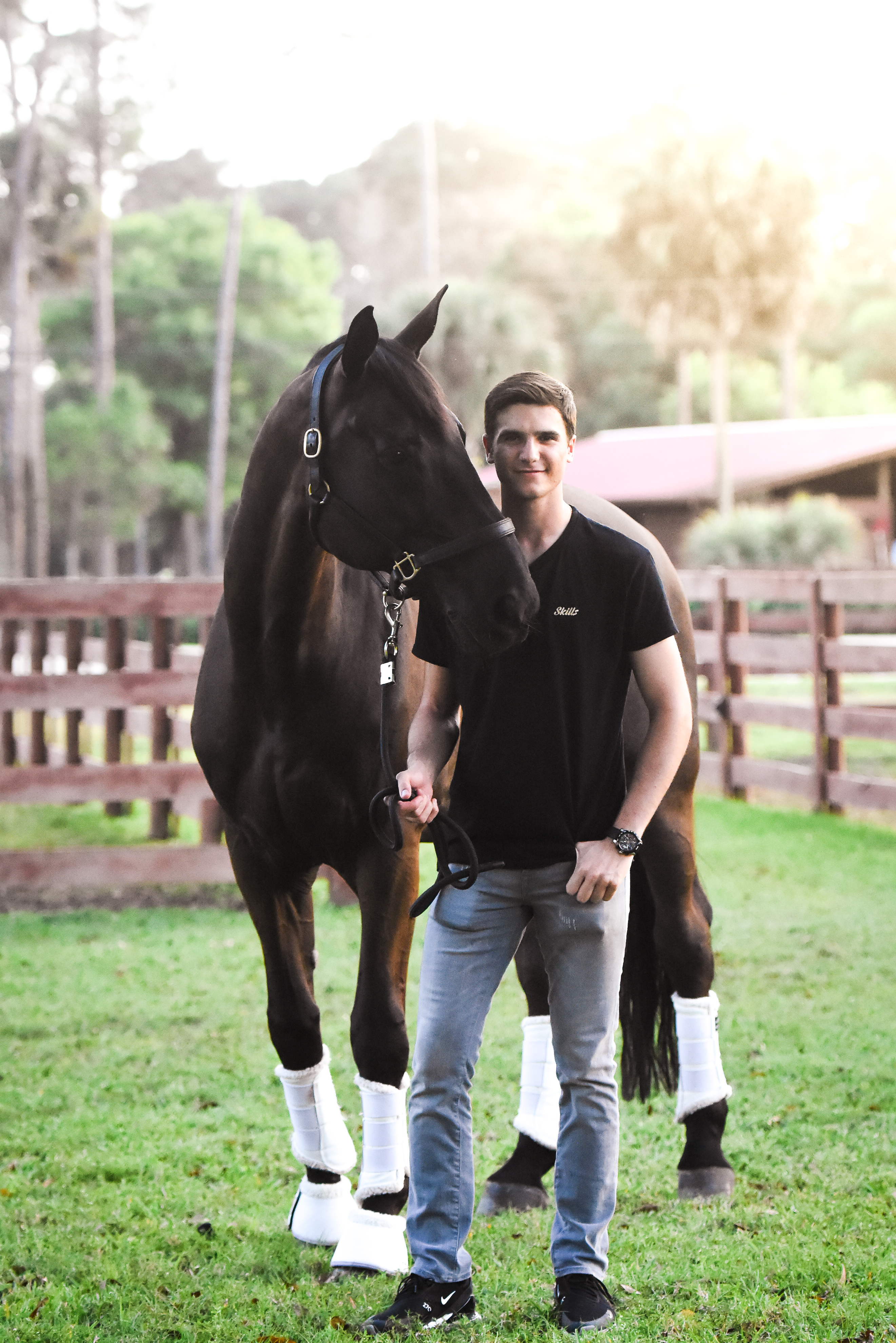 How was the 2019 competition season for you?
My summer was great, but even better was the fall season! We did quite a few World Cups in Europe because I'm living in Spain again. I did some pretty cool shows, like the World Cup in Lyon with some of the best riders in the world. Madrid Horse Week was also quite fun, but the highlight was the Indoor World Cup in Mechelen in December. I beat my career record by scoring over 80% in the Grand Prix Freestyle with Quantico, so that was huge! I placed third there. That was quite a big success!
Tell us about your horses!
I just have Don Diego here with me in Wellington. Don Diego is really special because he's the first horse I started my career back on when I was a junior rider. We've done it all from juniors and young riders, to the Grand Prix level, and now we'll potentially be going to the World Cup Final in Las Vegas! I still haven't decided if I'll go with Don Diego or Quantico, my other Grand Prix horse. I think it would be special to make it with Don Diego because there's a big story behind it. It wouldn't just be a success because we're going, but also because there are so many years and progression behind our partnership. When we compete, you can see that we have a really special bond, and you can see that in the tiny details between each exercise. We've been together for almost a decade now, and I think that says a lot about our team as well. It shows how much we take care of our horses, and how much of a priority it is for us to keep them healthy. Not just physically, but mentally as well, so they're excited and want to perform their best with us.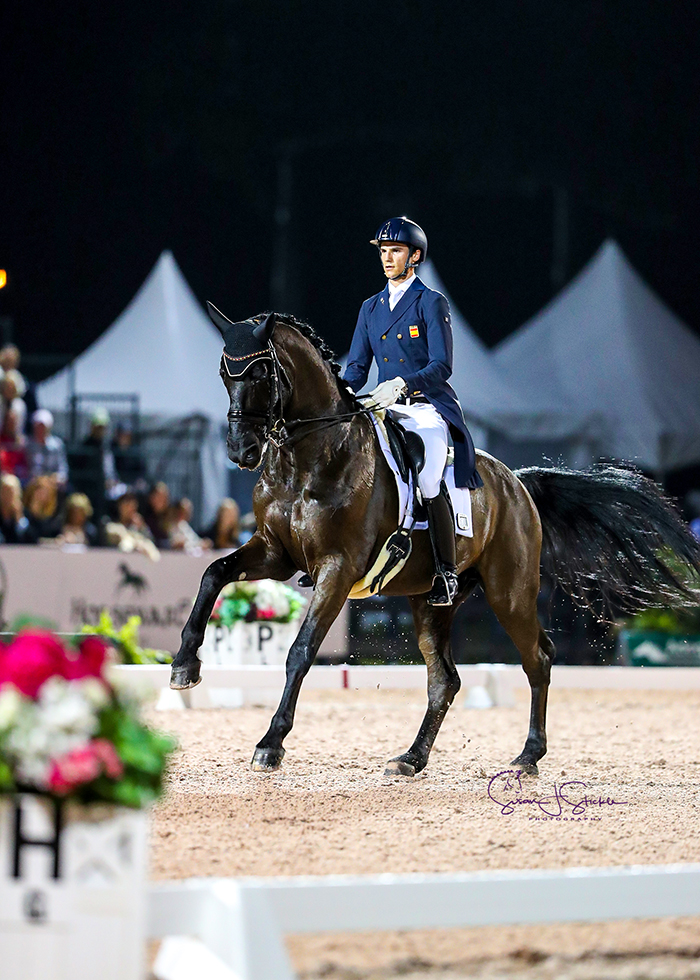 What's been a highlight for you at AGDF so far?
I actually had my personal best with Don Diego at the World Cup Qualifier here in January, which was a score of 78%, and we placed second. That was really exciting because I've been away from AGDF for a full year now, so to come back and be able to make that big score and nearly win the class was a great experience.
What are your goals for the season?
We're here on a mission – to try to qualify for the World Cup Final in Las Vegas and to qualify, we need more points. Our first show was the World Cup qualifier here in January, which we were second in. So far, we're in the top nine for the Western European qualifications. We're sixth at the moment, but there are three more World Cup qualifiers to go.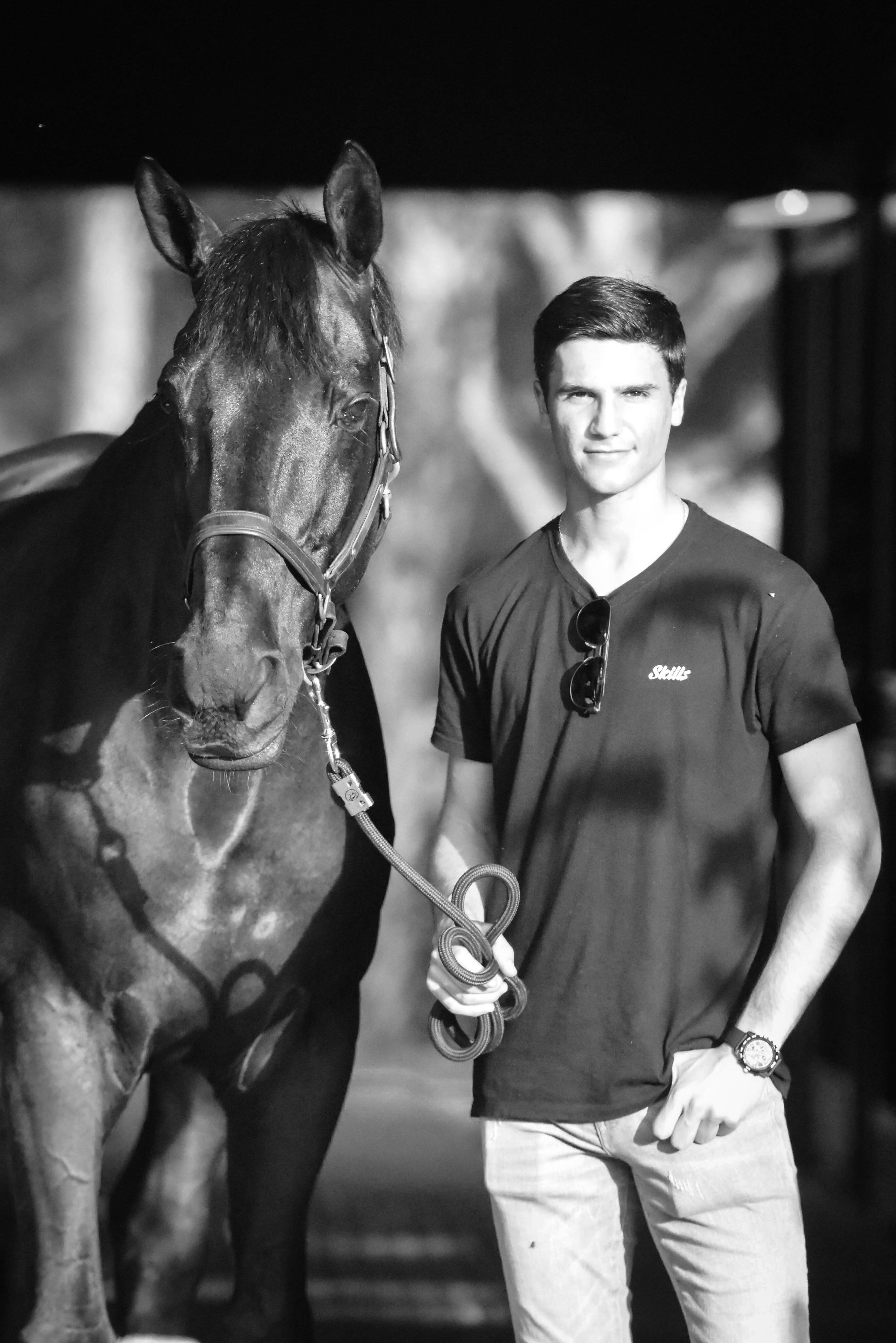 What are your plans following the AGDF season?
I aim to qualify for the World Cup Final in Las Vegas and to go to Tokyo, of course. For me, Tokyo is the main goal. My father is a three-time Olympian, so to be able to follow in his footsteps and be an Olympic rider is the dream. However, I think it's quite special that the story I have with Don Diego is the same with Quantico as I also started as a junior rider with him. It would be pretty cool to accomplish both goals with different horses who have similar stories.
Has anyone or anything in particular helped you reach such striking success?
Family in general, but my father primarily. My father is my mentor and coach. He's the person that knows me the best, and not just in the arena, but also as a person. He knows how to challenge me in a way that motivates me. We're both perfectionists and are very demanding of each other, so I would think my father would be the biggest inspiration. Of course, I've also had so much support from sponsors and collaborations as well. I feel like I'm just the icing on the cake because there's so much behind my success. It takes a village!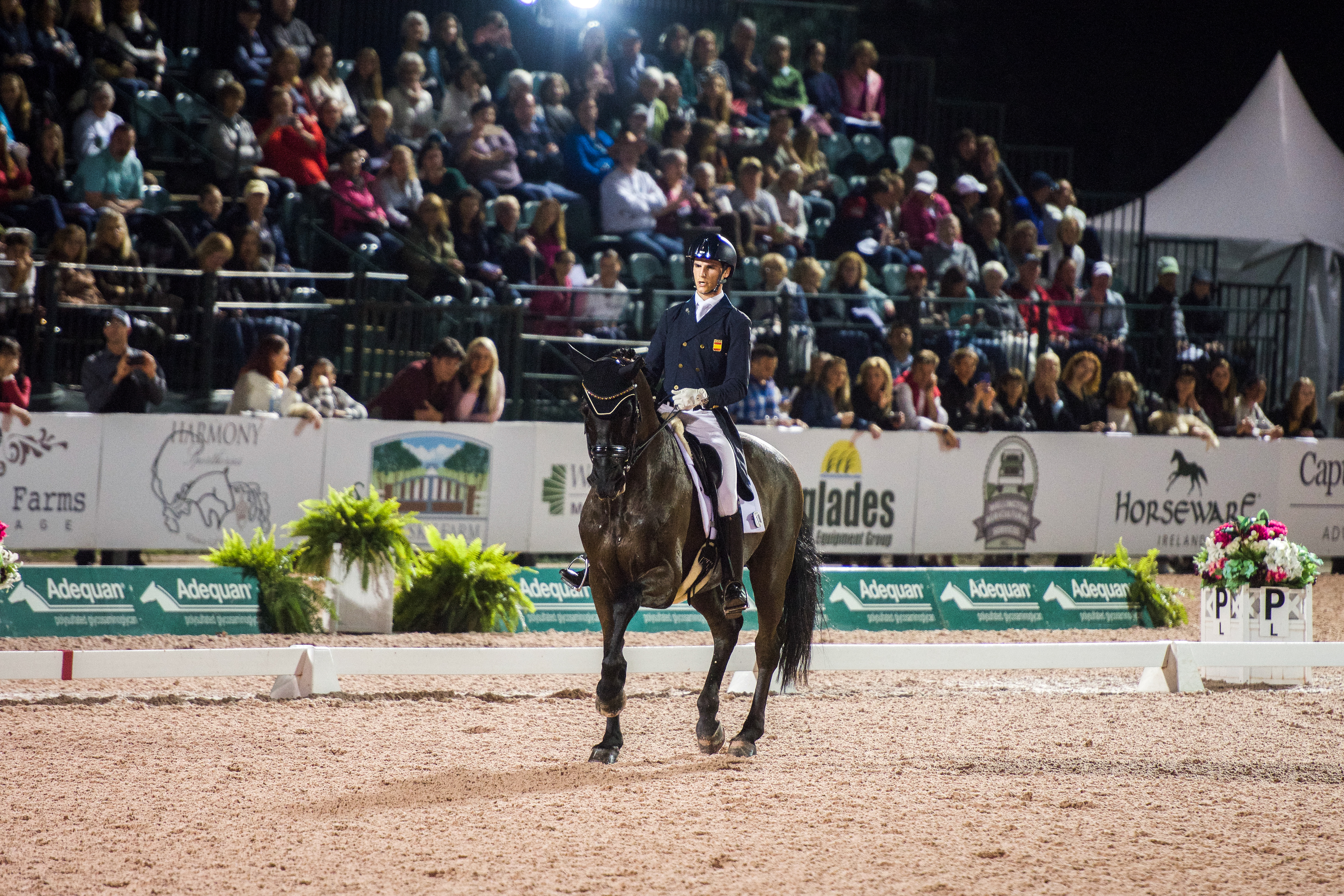 What advice would you give to up-and-coming Dressage athletes?
Dream big and don't be afraid to have big ambitions. I want to be the best in the world, but also have to be realistic and patient. It takes a long time until you can accomplish your dreams, but everything can happen and is possible. You just have to work really hard and keep your mindset steady!
 Thanks for chatting with us, Juan! We'll see you around at AGDF 2020.