We are just four weeks away from kicking off the Adequan® Global Dressage Festival 2020 season! In anticipation of the exciting season ahead, we caught up with para-equestrian dressage competitor, Meghan Benge. Her profound love for horses and the sport has impacted many aspects of her life. We can't wait to watch her shine in the AGDF rings once again for the 2020 season! Continue reading to learn about her 2019 highlights, how she got involved with horses, how they've impacted her life, and more.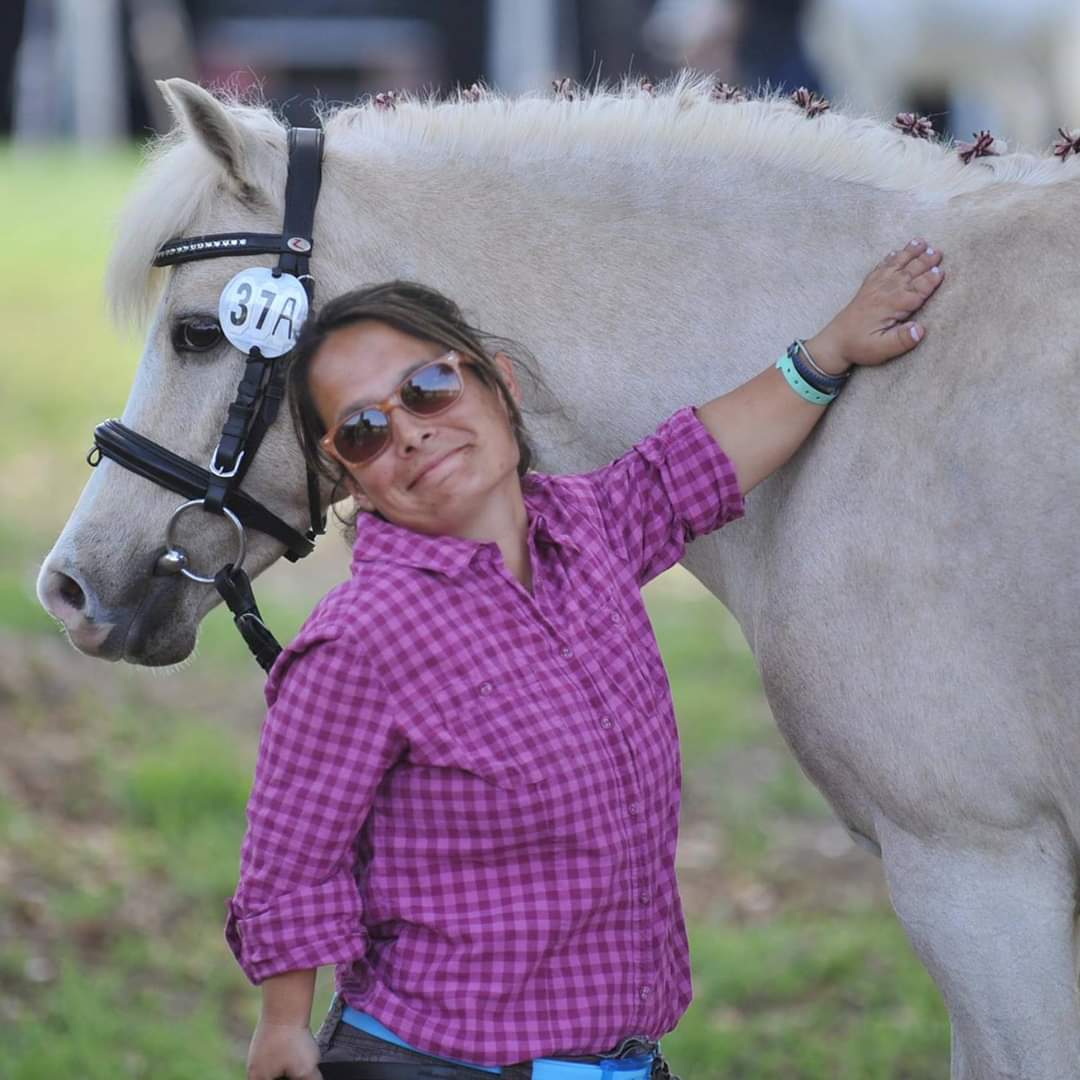 Photo courtesy of Meghan Benge
Tell us about some 2019 highlights you had!
At the Para-Dressage National Championship at Tryon [International Equestrian Center] this fall, we got our best scores at an international show, which was a 68! The last show we did this weekend, I had the best scores that I had ever had which were 71 and 74 with Trip. 
What are your goals for 2020? 
To score a 70 or above at an international show and to just keep improving, particularly at the CPEDIs in Florida this January.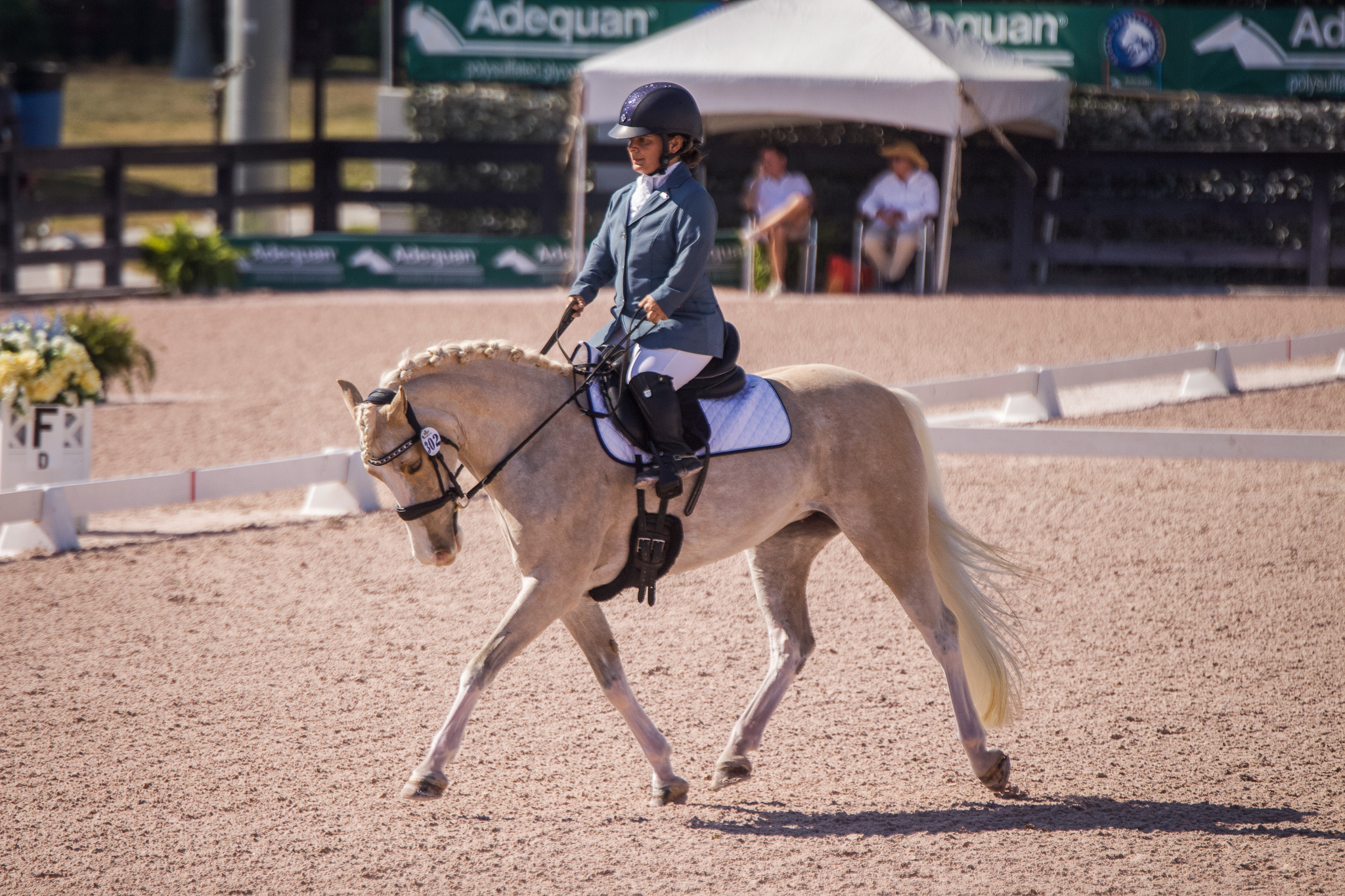 Photo courtesy of ESP
Tell us a little bit about the horses you will be competing with this season? 
Zoey is a 13-year-old Welsh pony mare. She was one of my FEI driving ponies before I switched to para-dressage, and then I started riding her in the para-dressage competitions. She's actually never done straight dressage!
 I also have Trip, who is a Welsh pony gelding. I've had him for two years and he's done a little bit of everything. Before he did para-dressage with me, he did eventing with his previous owner and went to the American Eventing Championships. Prior to that, he had competed at Pony Finals as a hunter pony.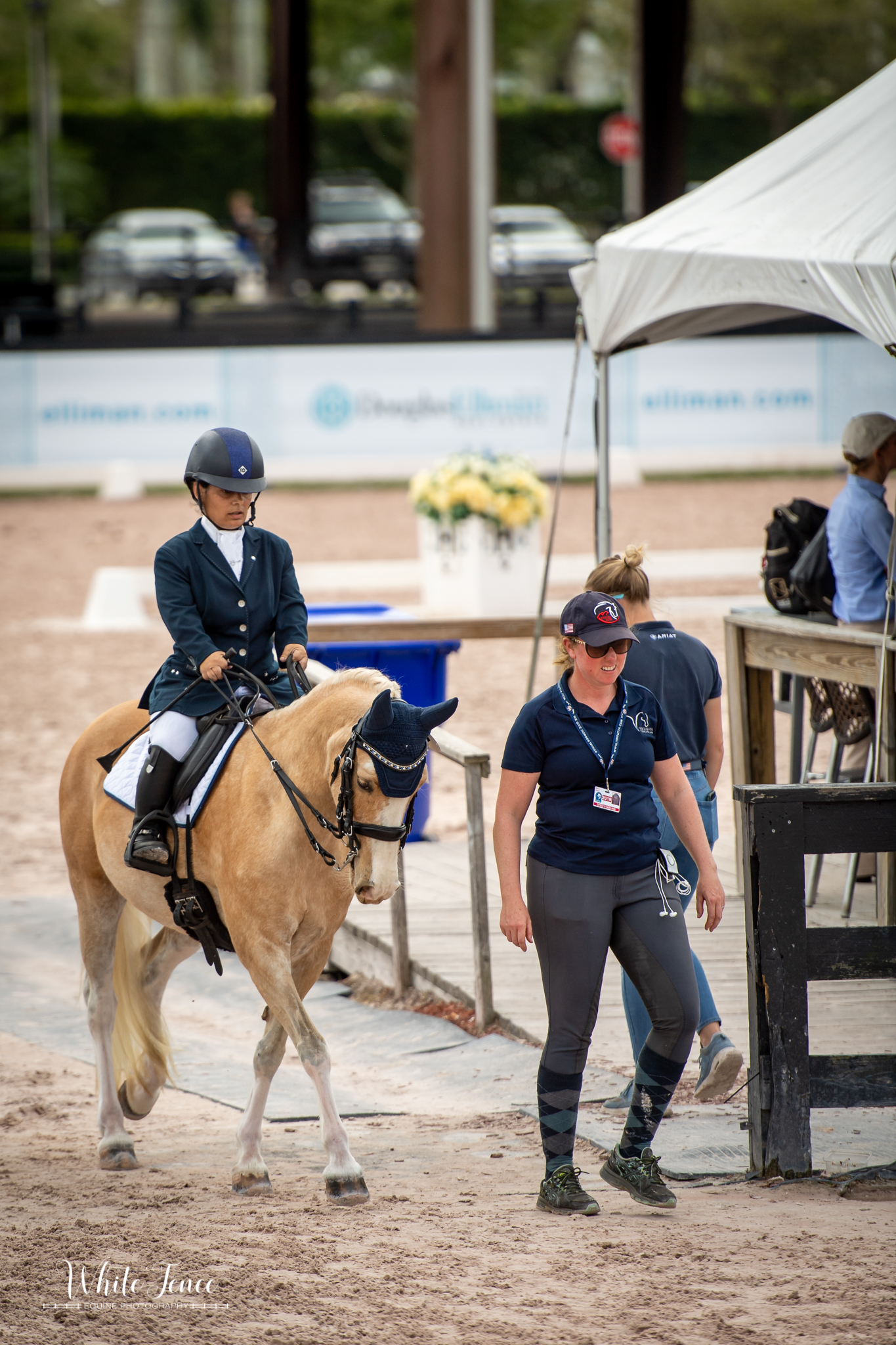 Photo courtesy of White Fence Equine Photography
How did you get involved with horses? 
When I was about 6 or 7, my mother took me to a therapeutic riding center where I started riding. A year later, my sister and I started riding at a hunter barn and competed in the hunter divisions. 
How have horses impacted your life? 
They've pretty much impacted every aspect of it! I'm not really sure what I would have done if I hadn't started riding. I work part-time at the therapeutic riding center in Aiken, SC, so I'm around horses even at my daytime job. I'm also a photographer and I shoot mainly horses, but sometimes dogs and cats, too. It's pretty much changed the whole trajectory. I'm not sure what I would have been doing if I hadn't started riding.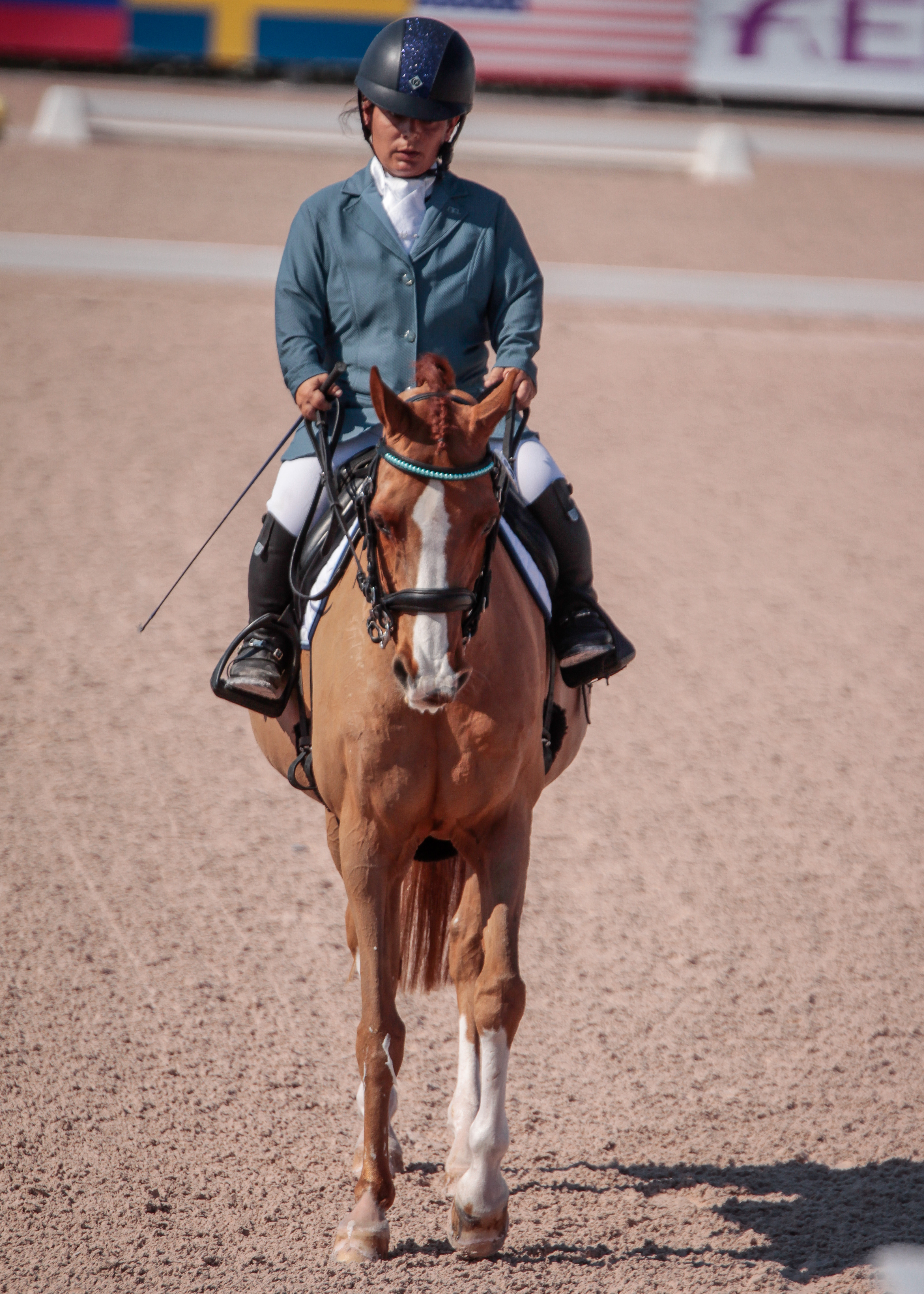 Photo courtesy of ESP
What advice would you give to an up-and-coming Para-Equestrian?
To just go to as many events as you can, not be afraid, and just jump in. Don't think that you have to have a particular kind of horse either. My pony kind of stands out like a sore thumb, but we continue to get better and better. 
Thanks for chatting with us, Meghan. We'll be cheering you on at AGDF 2020!