This week's rider spotlight features Lehua Custer! Lehua began riding at a young age in Hawaii. At first, she rode all sorts of disciplines, but she fell in love with Dressage. Now, Lehua is based in Wellington, Florida, and has achieved great success with her horses, F.J. Ramzes and Fortunato H20. Continue reading to hear about Lehua's accomplishments, her horses, her goals for the upcoming season, and much more!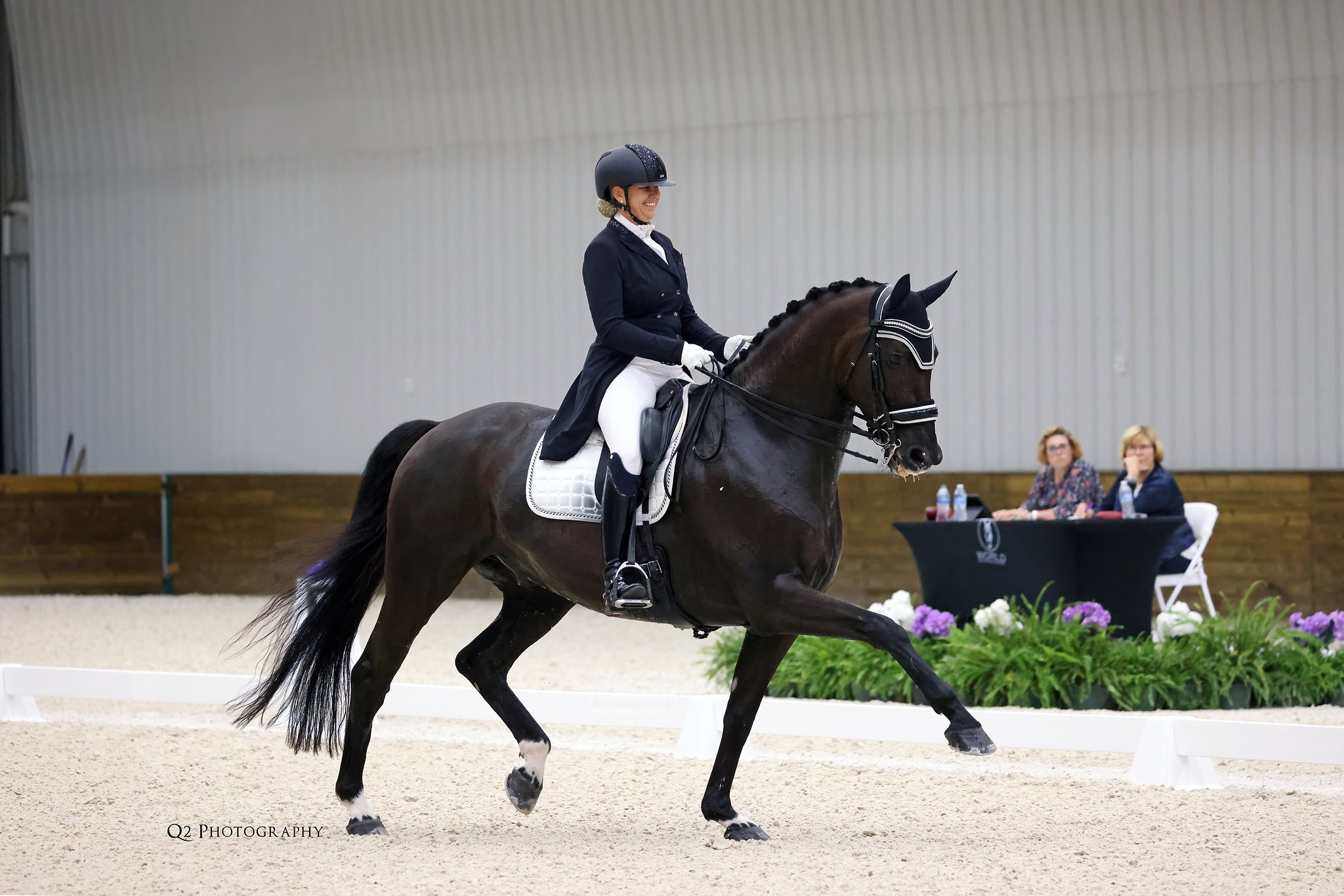 When did you start riding, and when did you decide that dressage was what you wanted to pursue?
I grew up in Hawaii, and if you ride, you just do every discipline. I got my first horse, an Appaloosa, for my 11th birthday, but I didn't realize that you had to pick one discipline, so I did everything. After graduating from college at Pepperdine University, I started seriously riding Dressage and got a job with Hilda Gurney as her assistant trainer. I saddle-broke a lot of babies and got very interested in bloodlines and saddle-breaking stallions. I was also fortunate enough to present them to the registries for stallion approvals. 
What are your goals for 2023?
My main goals for 2023 are to get into the show ring with the horses I have in training and move each one up a level if they're ready. However, my biggest goal is to get a bit more serious in the CDIs with F.J. Ramzes.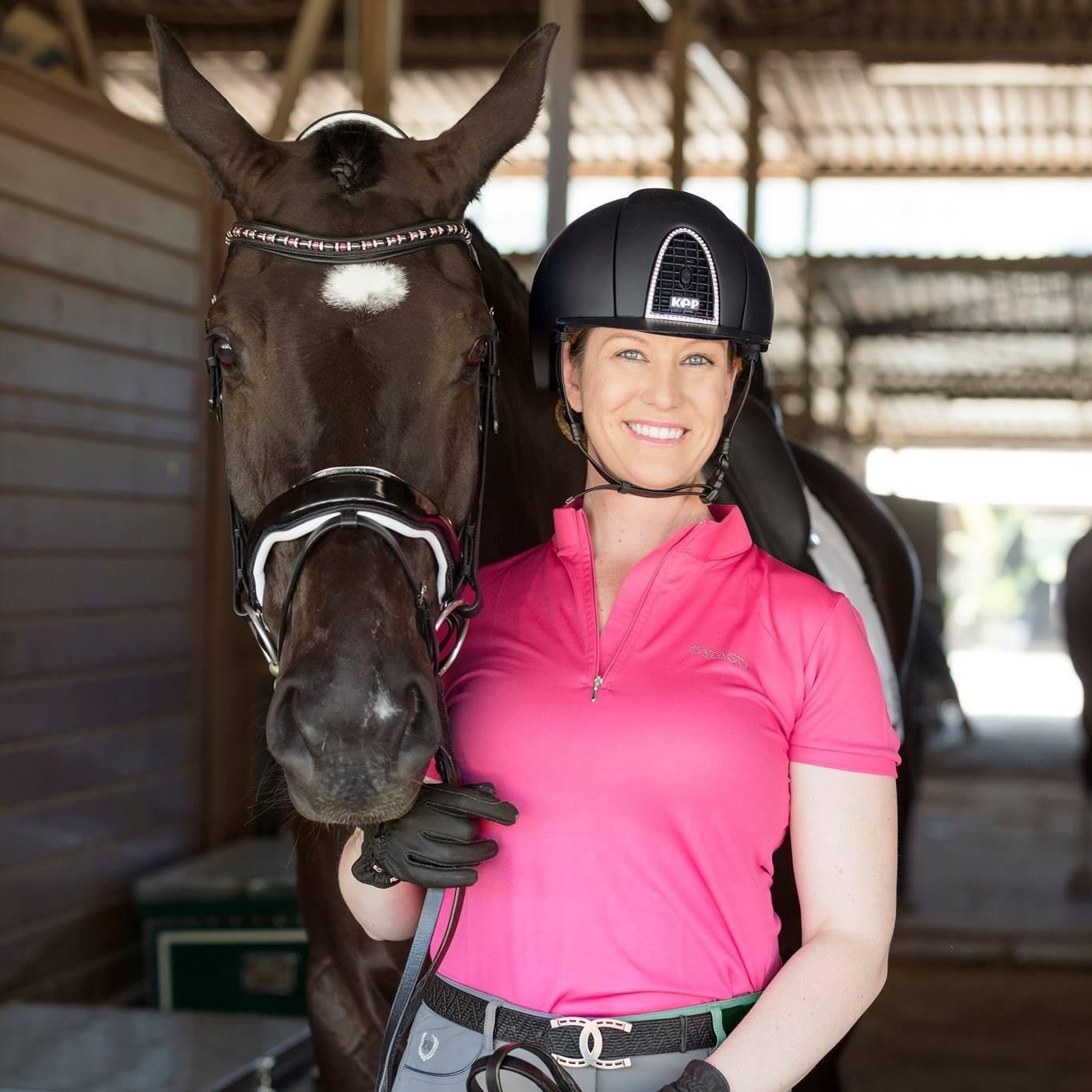 What are your most recent accomplishments?
I started campaigning Ramzes at the Grand Prix level in Wellington in March of 2021 and started getting more serious last season. Recently, I got first place in my first CDI4*at Terranova Equestrian Center in the Grand Prix and the Special earning a 71.277%.
Tell me about your horses!
I only own one horse, Fortunato H20, a six-year-old Oldenburg stallion bred by Kendra Hansis in New Jersey. I have had him pretty much since he was born. I picked him out from a picture online when he was first born, and I reached out to Kendra on Facebook and asked if he was for sale; I bought him and have had him ever since! He is now an approved stallion and has shown through the third level with me. He recently went to Denmark and competed in the World Championships with Roxanne Trunnell in Paradressage, for which they earned a team bronze medal. Ramzes is a 12-year-old KWPN gelding owned by Wendy Sasser bought from Cornell University, and I have been riding him since he was three years old and have trained him up to the Grand Prix level. My newest competition horse is a five-year-old stallion by Daily Diamond X Johnson. His name is Medico van de Watermolen and he just scored a 78.75% at his first show.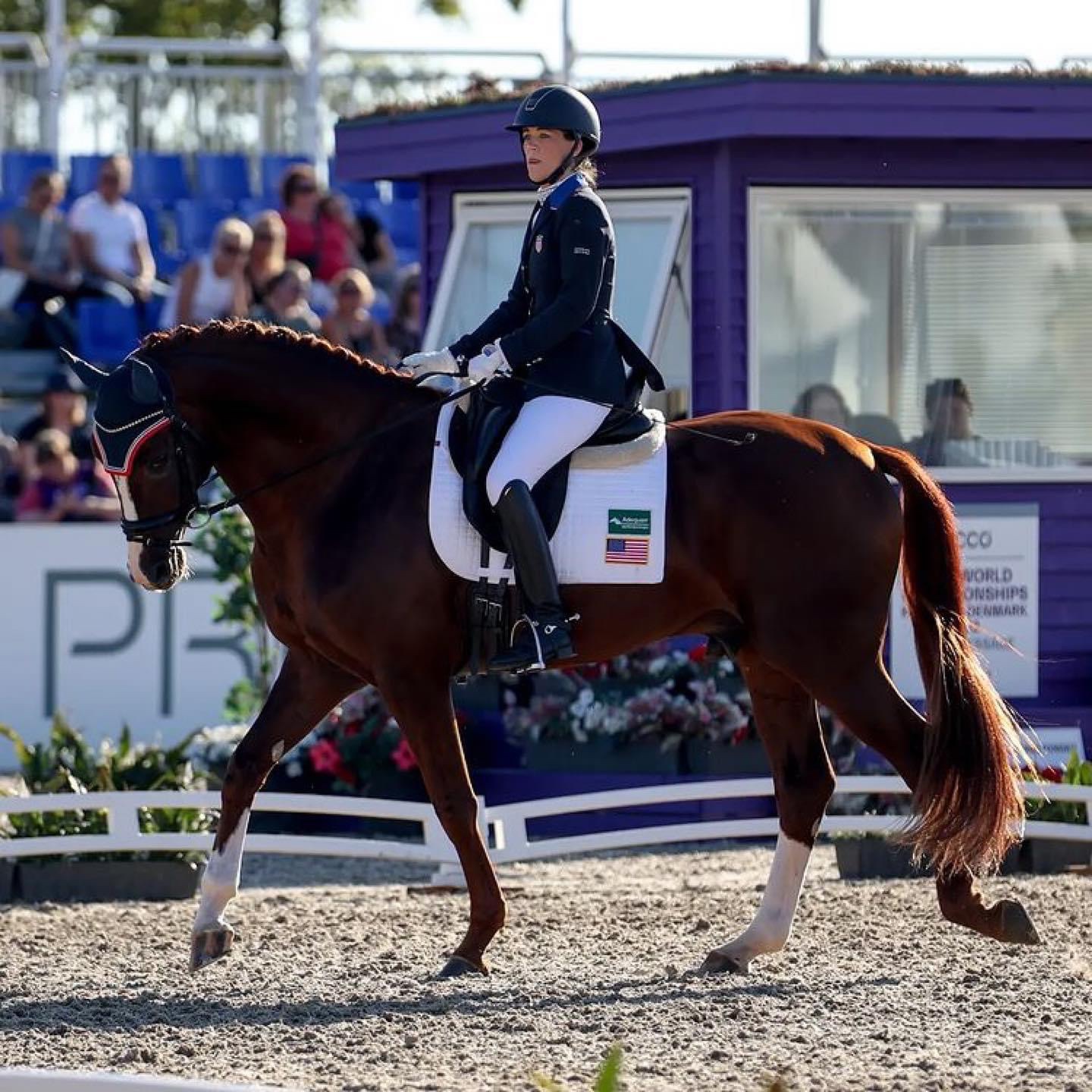 What are you most excited about for 2023?
I am most excited about going to the shows and seeing everybody! I have a lot of friends that are competing, and it's fun to go and cheer them on. I hope to fulfill a big goal of riding a Freestyle under the lights at Global. Before I lived in Wellington, it was a big thing to hear about who was showing at Global, and I realized that it is such a hub for our sport. Wellington seemed like a more intense version of the life I was already leading. California is Dressage rich, filled with many Olympians, and has a wonderful show season, but coming to Wellington is California on steroids. It's not just people from the States but from Europe as well. Watching a full day of Grand Prix in the CDI ring, you start feeling like a small fish in a big pond, but that is the only way to improve.
If you could show anywhere in the world, where would it be?
Aachen! That's where I've wanted to compete since I've known about Dressage. I was able to go with Hilda Gurney many years ago to spectate. I saw Kira Kirkland in the warm-up ring and thought, "this is it; this is the real deal!" The competitors were getting 10s which I had never seen before. I had the opportunity to go again and see Blu Hors Matine in the main stadium, and it was such a dream come true!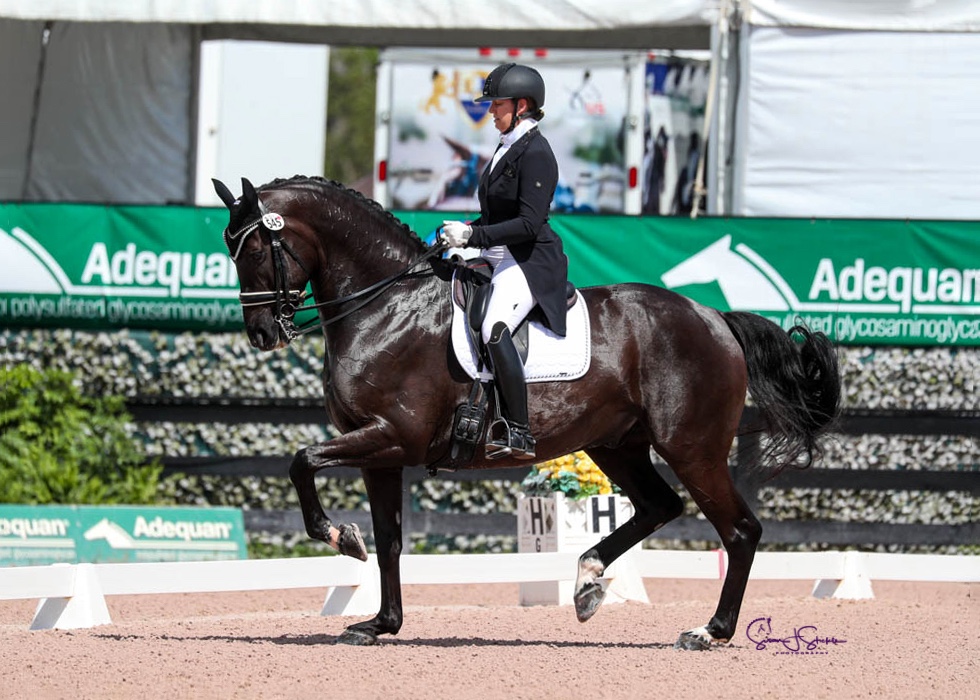 Thank you, Lehua, for being this week's rider spotlight! Be sure to look for Lehua in the show rings at AGDF 2023!